No Comments
Westbound & Down Brewing Company | Acid Jazz Vol. 2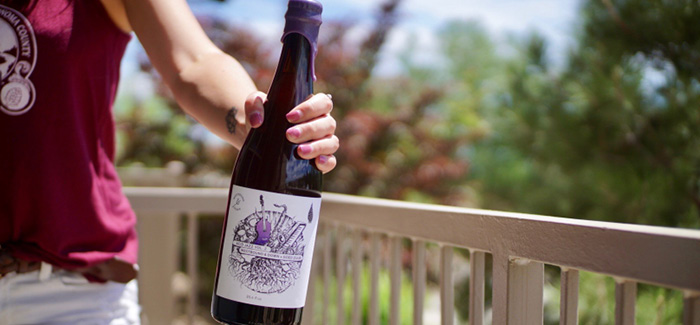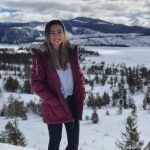 After the great success of their collaboration last year, Westbound & Down Brewing Company teamed up with Goed Zuur, Denver's premier sour/wild-focused beer bar, once again to create a unique blend for the Five Points Jazz Fest. Today, the two collaborators are releasing Acid Jazz Vol. 2 with a special opening taking place at Westbound and Down's The Cultural Center today, June 14, from 3-7 p.m.
The Beer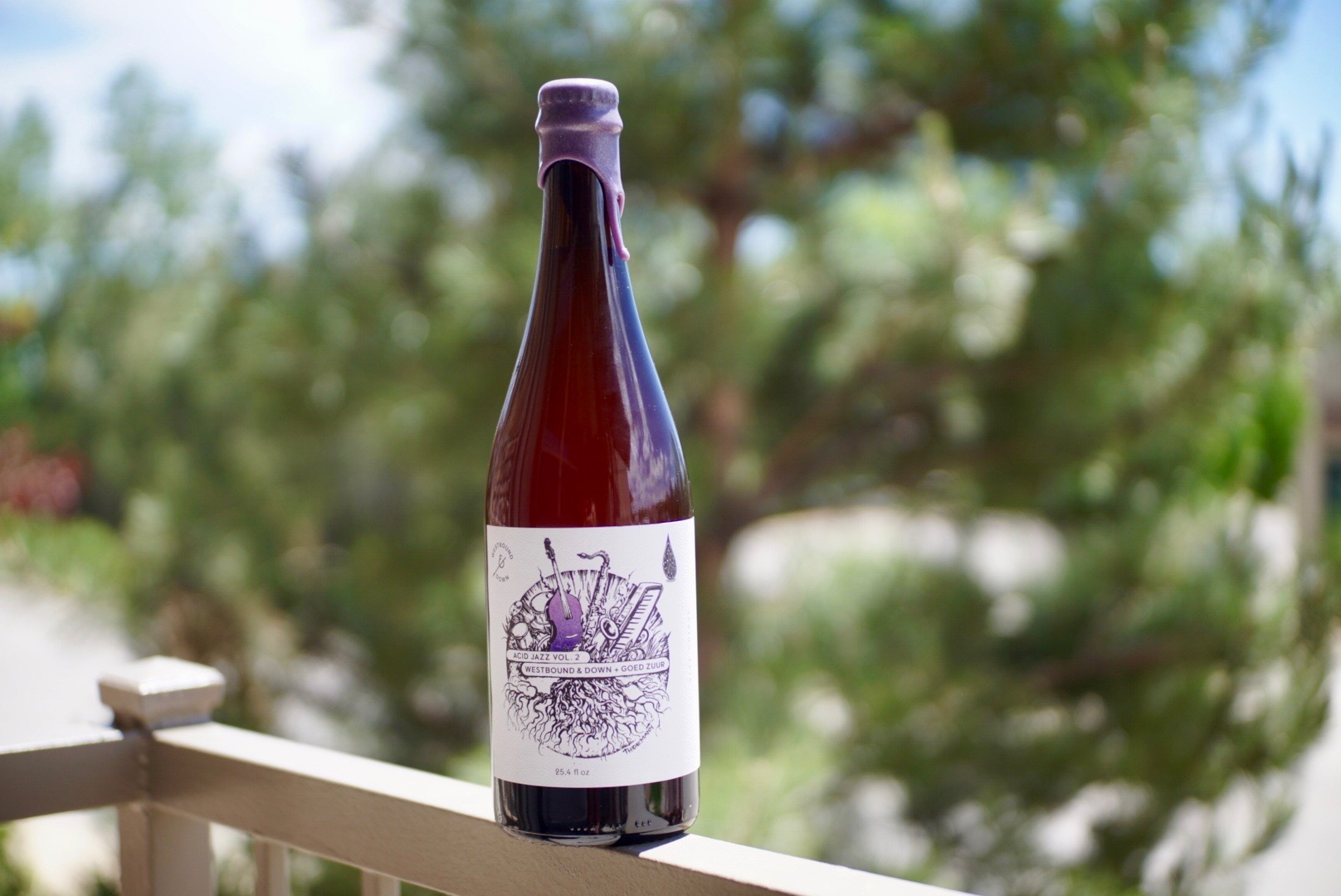 Acid Jazz's namesake comes from a music genre, blending jazz, soul, funk and disco with the psychedelic. Like the genre of music, this beer melds vibrant components. Acid Jazz Vol. 2 brings together Cabernet Franc and apricot with a 30-month old Golden Sour and Golden Sour aged in an Infinite Monkey Theorem barrel, which was hand selected by the Goed Zuur team.
Needless to say, the resulting beer is nothing short of perfect harmony. Sour, fruity, and funky are three words that describe the beer. The blending of the various components create a depth of flavor, complete with a balanced acidity that further enhances the flavor profile. The wine notes from the Cabernet Franc come through very nicely in this blend, and perfectly enhances the Golden Sour base. The beer is highly aromatic as well, with a prominent funky nose. The apricot and other fruity notes come through un the underlying notes of the beer. If you're a fan of funk forward beers, this is one that you'll want to give a try.
A night filled with jazz music, charcuterie boards and cheese plates, paired with this beer, will make for an incredible tasting experience.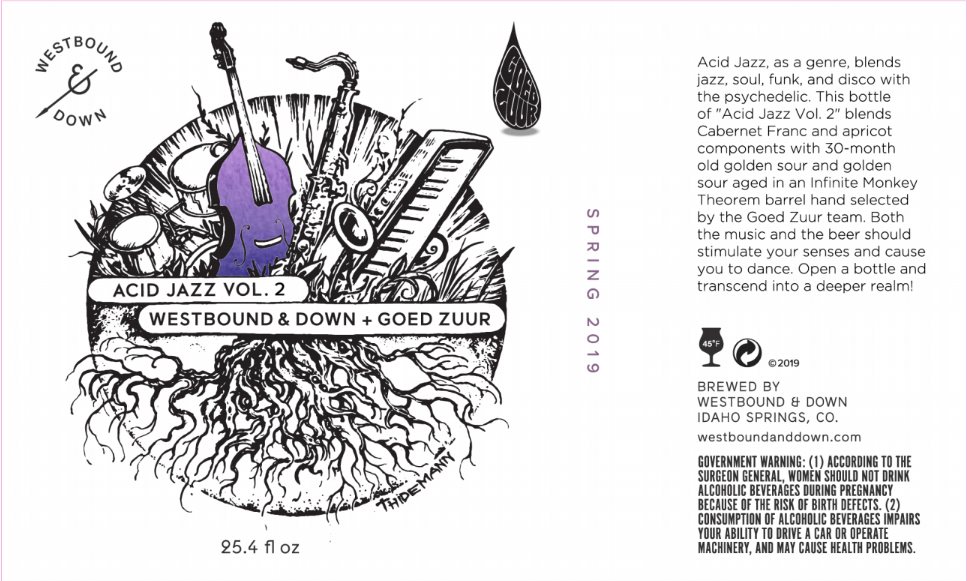 Photo courtesy of Westbound & Down Brewing Company
Acid Jazz Vol. 2 Release Event Details
Amalgam Brewing and Westbound & Down are opening The Cultural Center (6381 Beach St #A, Denver, Colorado 80221) from 3-7 pm, where draft pours of Acid Jazz Vol. 2 will be available. Guests will also be able to enjoy other draft offerings from the two brewing companies, including a sneak peek of some of the new Grape Squad variants. Not to mention, Goed Zuur will be serving up cheese plates and other delicious meals from their event truck.
If you're thinking about getting your hands on a bottle or two of Acid Jazz Vol. 2, this may be your only opportunity. After the release today, the beer will only be available for on-site consumption at Goed Zuur and at special events. There will be 150 bottles available, and they'll be going for $25 per 750ml bottle with a limit of 2 per person. They will also be pulling 10 bottles of Acid Jazz Vol. 1 from their cellar for those who join them at the event early. They'll also be selling it for $25 per 750ml bottle, with a 1 per person limit.
Their tentative draft and bottle list is available here.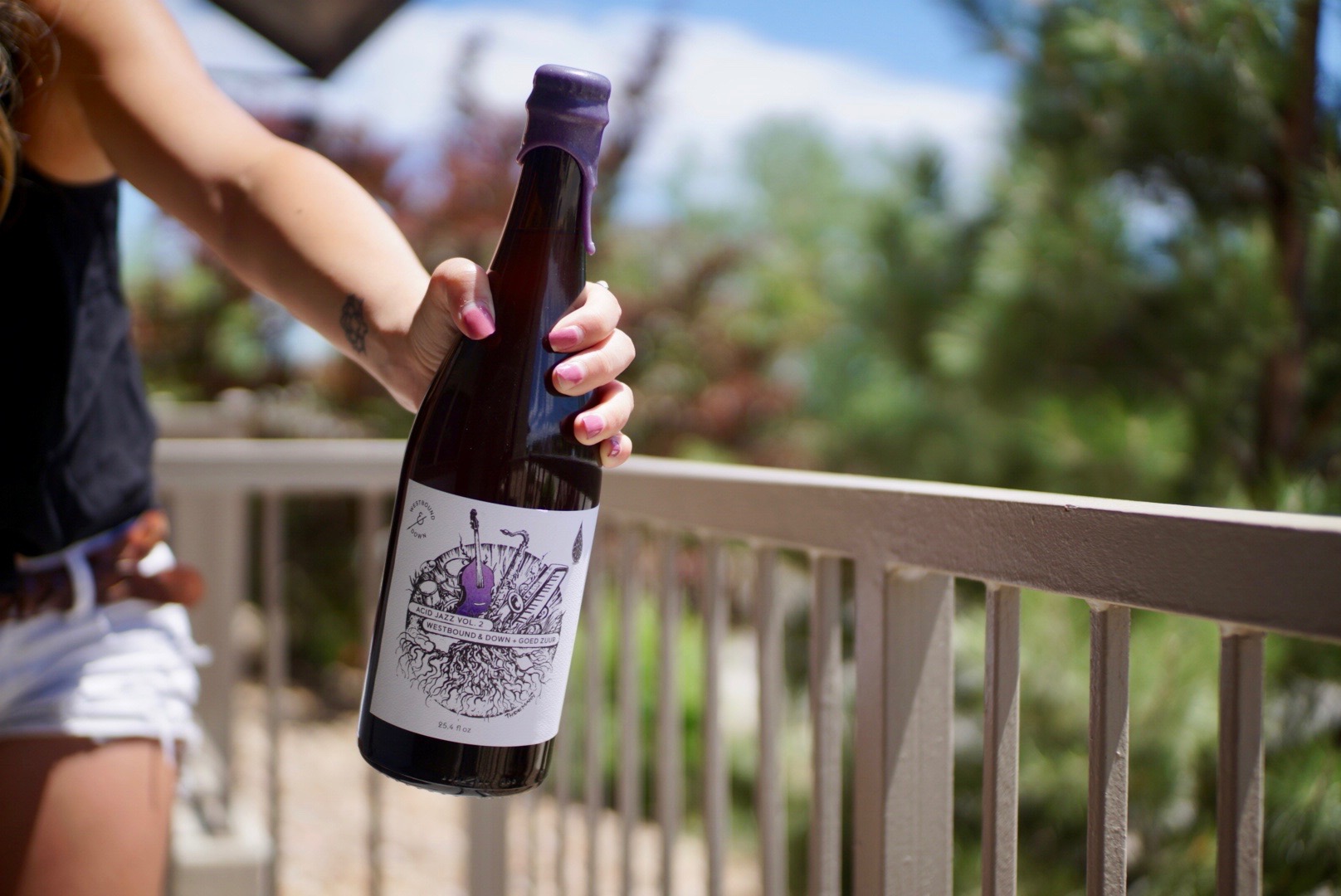 ---