28 Comments
These Are America's Best Breweries for Barrel-Aged Stouts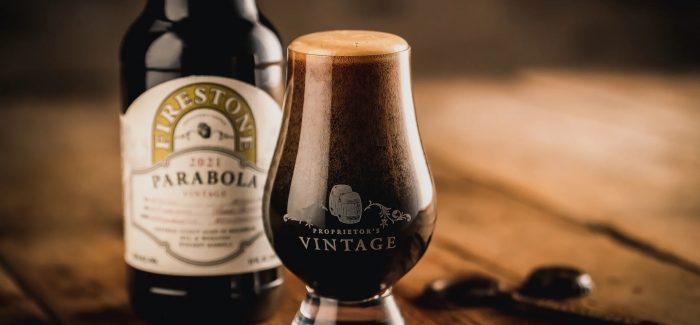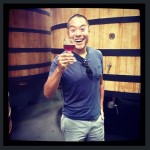 As warmer days begin to dwindle and the daylight hours dissipate, it feels only natural for our taste preferences to evolve accordingly. The onset of colder weather, as well as the arrival of the holiday season, always feels like a natural signal for beer drinkers to shift their focus toward boozier, barrel-aged Stouts. In addition to the perceived liquid layer of warmth, these specialty releases also feel fitting for gifting or saving for special occasions, which become more bountiful as the end of the year draws nearer.
Coincidentally, in celebration of International Stout Day, we decided to showcase the country's best breweries for barrel-aged Stouts. This post was co-authored by Tristan Chan, Eric Griffin, Alysia Shoemaker, and Britt Antley.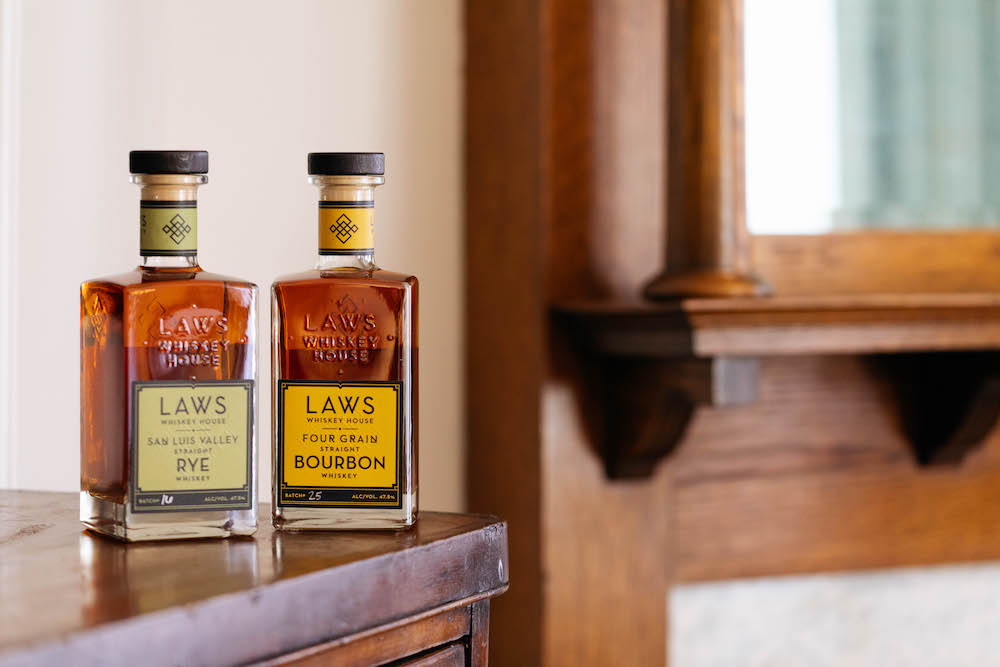 This post was made possible with the support of Laws Whiskey House. In addition to their no-shortcuts approach toward producing world-class whiskey. They also have lent their barrels to some of the best barrel-aged beers in the country. Explore more at www.lawswhiskeyhouse.com
Goose Island Brewery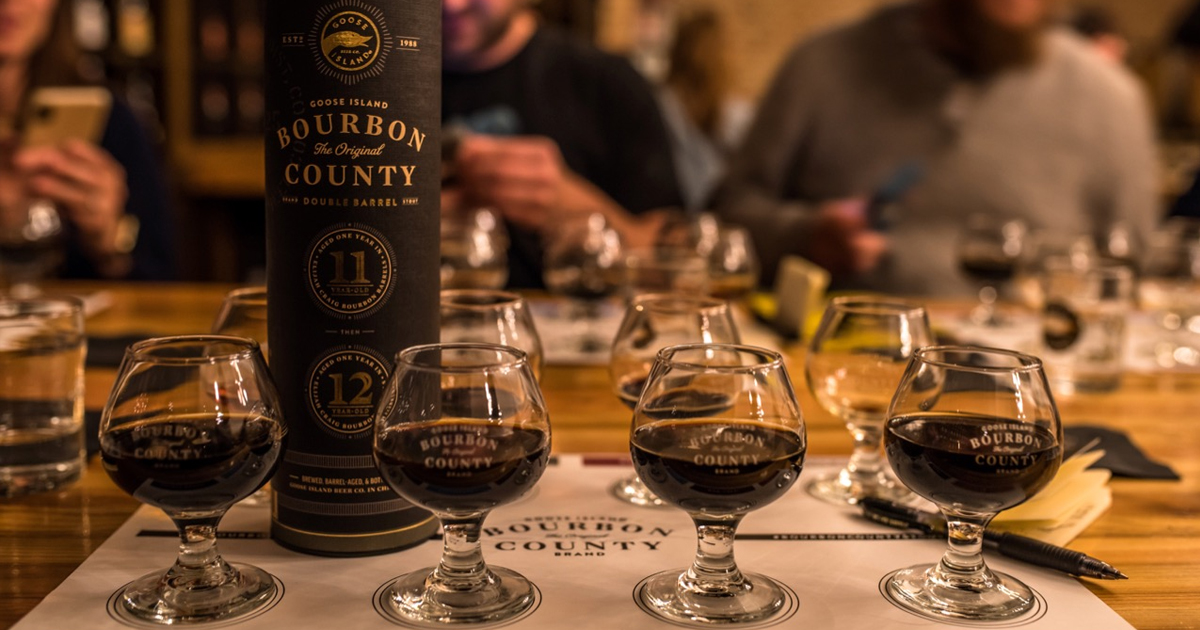 Over the latter part of the last decade, the PorchDrinking team made the conscious decision to discontinue coverage of Anheuser-Busch-owned entities outside of news-related reporting. However to completely neglect any mention of the brewery that is widely credited with inventing and popularizing the category of barrel-aged Stouts would be irresponsible. With the "30th Anniversary" of Bourbon County Brand Stout being released this year, it seems fitting that we mention the beer that started it all. So there… consider it mentioned.
The O.G.'s
Firestone Walker Brewing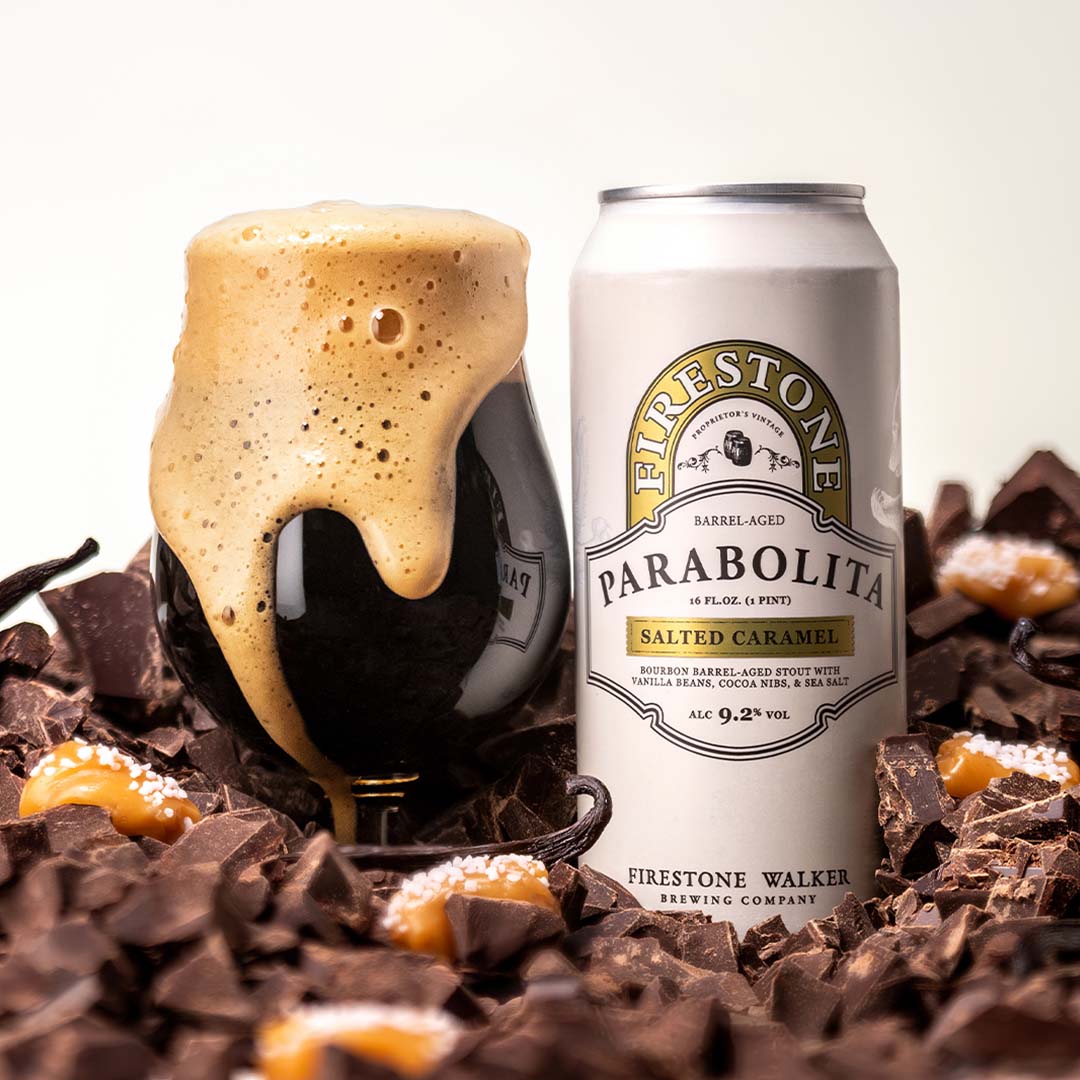 Firestone Walker's barrel-aged aging program was first developed by Goose Island alumn, Matt Brynildson, and Parabola remains one of the true OG's and most enduring icons of the category. Now, under the stewardship of another Goose alumn in Eric Ponce, Firestone Walker's barrel program has evolved and continued to blossom exhibited most recently with the release of Parabolita featuring Madagascar vanilla beans, cocoa nibs, and sea salt to capture the familiarity of the salted caramel profile.
---
Cigar City Brewing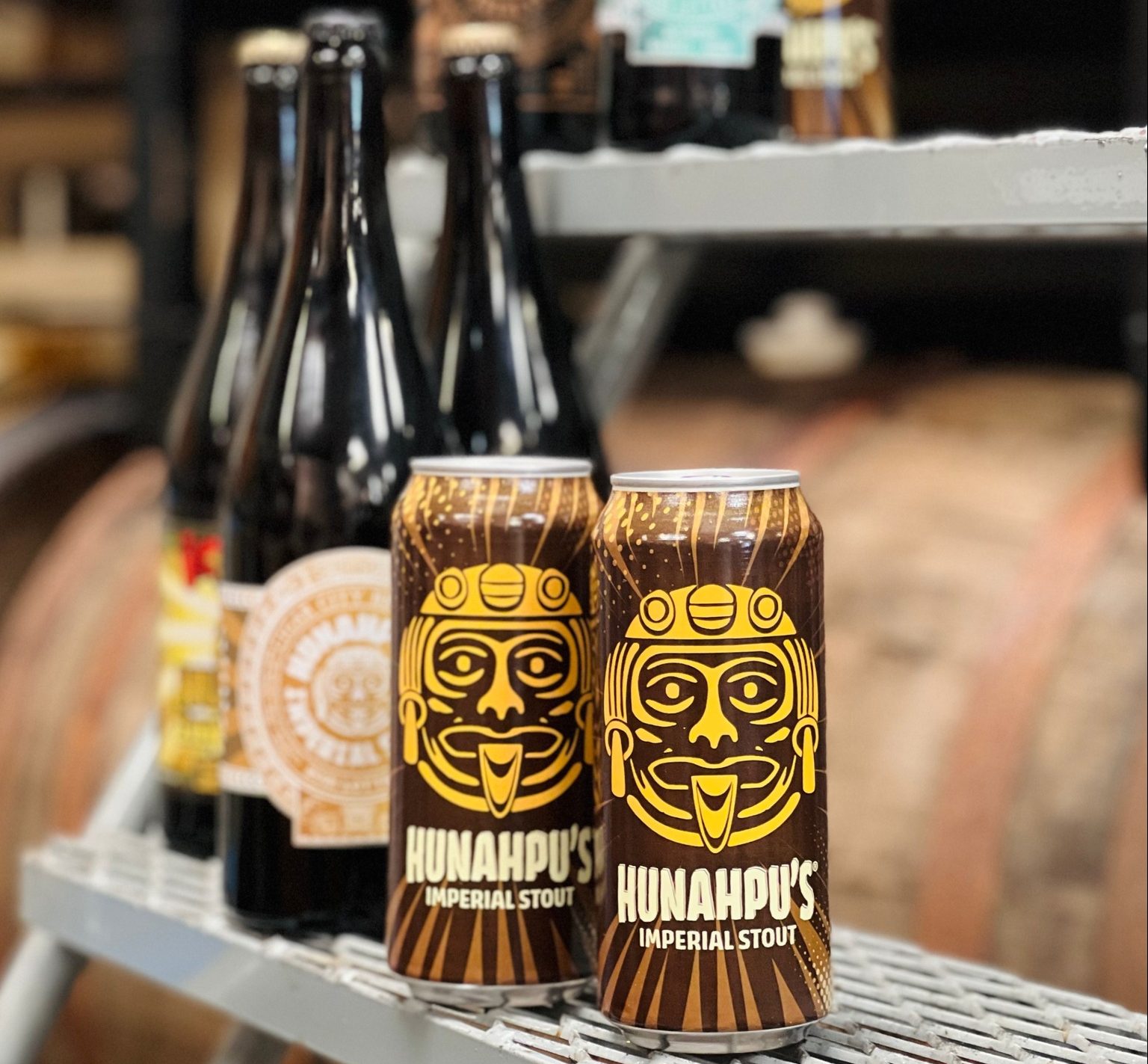 Hunaphu's from Cigar City is a legendary Stout released annually at the massively anticipated Hunaphu's Day. Popularizing the Mexican Stout style beginning in 2010, Hunahpu's features hefty additions of cinnamon, vanilla, cacao, and chili peppers, making for a flavorful and spicy affair. Not content to rest on the laurels of a heavily adjuncted 12.5% Stout, Cigar City releases variants on the base beer including bourbon barrel, apple brandy barrel, and double barrel Hunahpu's that are even more complex and sought after. With their Marshal Zhukov's line and other barrel-aged Stouts, Cigar City features an impressive portfolio of barrel-aged beer that first put Florida on the national craft beer map in the early 2010's.
---
Three Floyds Brewery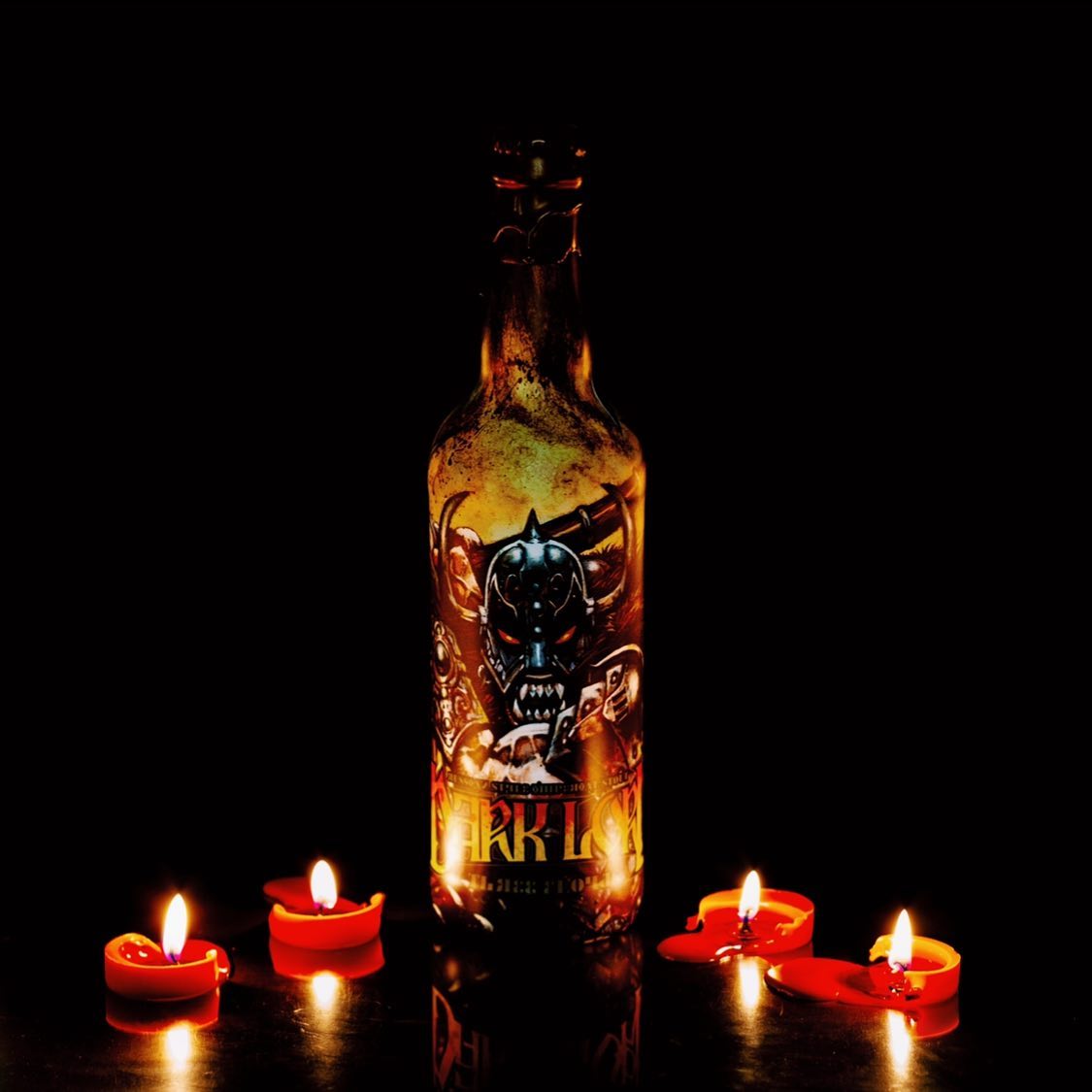 Dark Lord Day – a singular day that lives in infamy in the craft beer community. Like the namesake beer of this one day festival, Three Floyds prides itself on being bold and outspoken, never afraid to take the path least taken. From the base Russian Imperial Stout that is Dark Lord spawn all types of variants that often change every year – bourbon barrel aged, bourbon barrel with vanilla, bourbon with cinnamon and peppercorns, bourbon, rum and Sauternes barrel aged, and even Malort barrel aged. While some of these risks don't pay off as well as others, it is guaranteed that Three Floyds is willing to take those chances to produce something unique.
---
New Holland Brewing
Known for: Dragon's Milk
Cycle Brewing
Known for: Weekday Bottle Series & Scooop
Central Waters
Known for: Brewer's Reserve Barrel-Aged Stout
Surly Brewing
Known for: Darkness
The Bruery
Known for: Black Tuesday
Kane Brewing
Known for: A Night to End All Dawns
The Second Wave
Revolution Brewing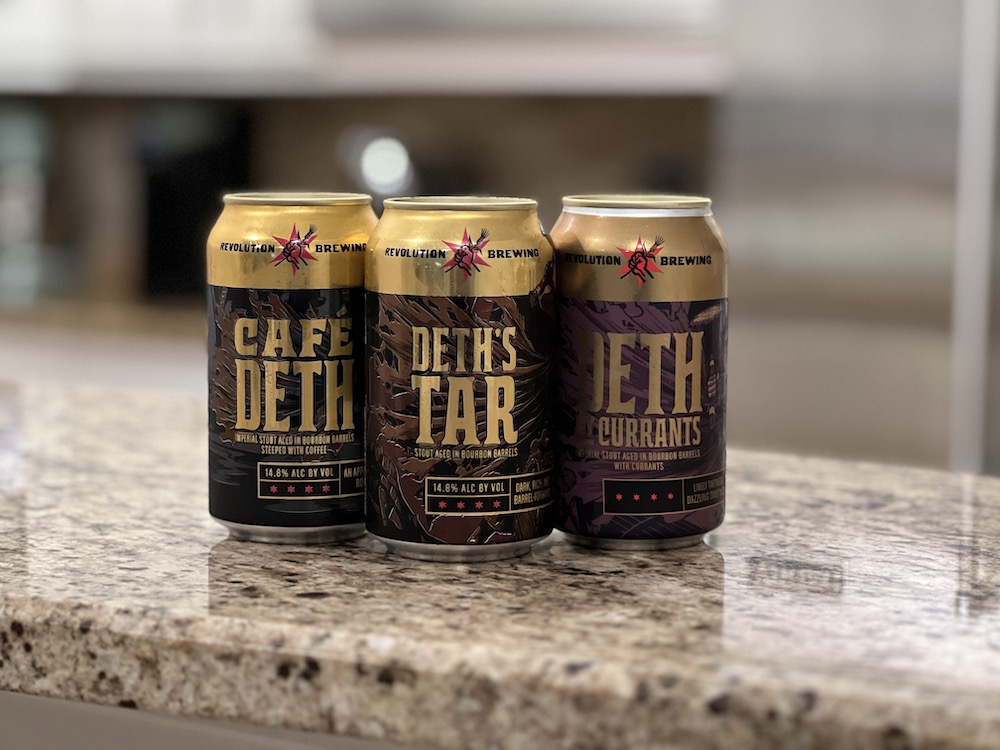 Revolution has one of the most prolific barrel programs around, putting out many different offerings yearly as part of their Deep Woods series. Deth's Tar is one of their most popular barrel-aged beers, a bourbon barrel-aged Oatmeal Stout that emphasizes the barrel and all the vanilla and caramel flavors extracted from it. Variants such as Coconut Deth and Cafe Deth use adjuncts to alter the base and give it added dimensions of complexity.
---
Fremont Brewing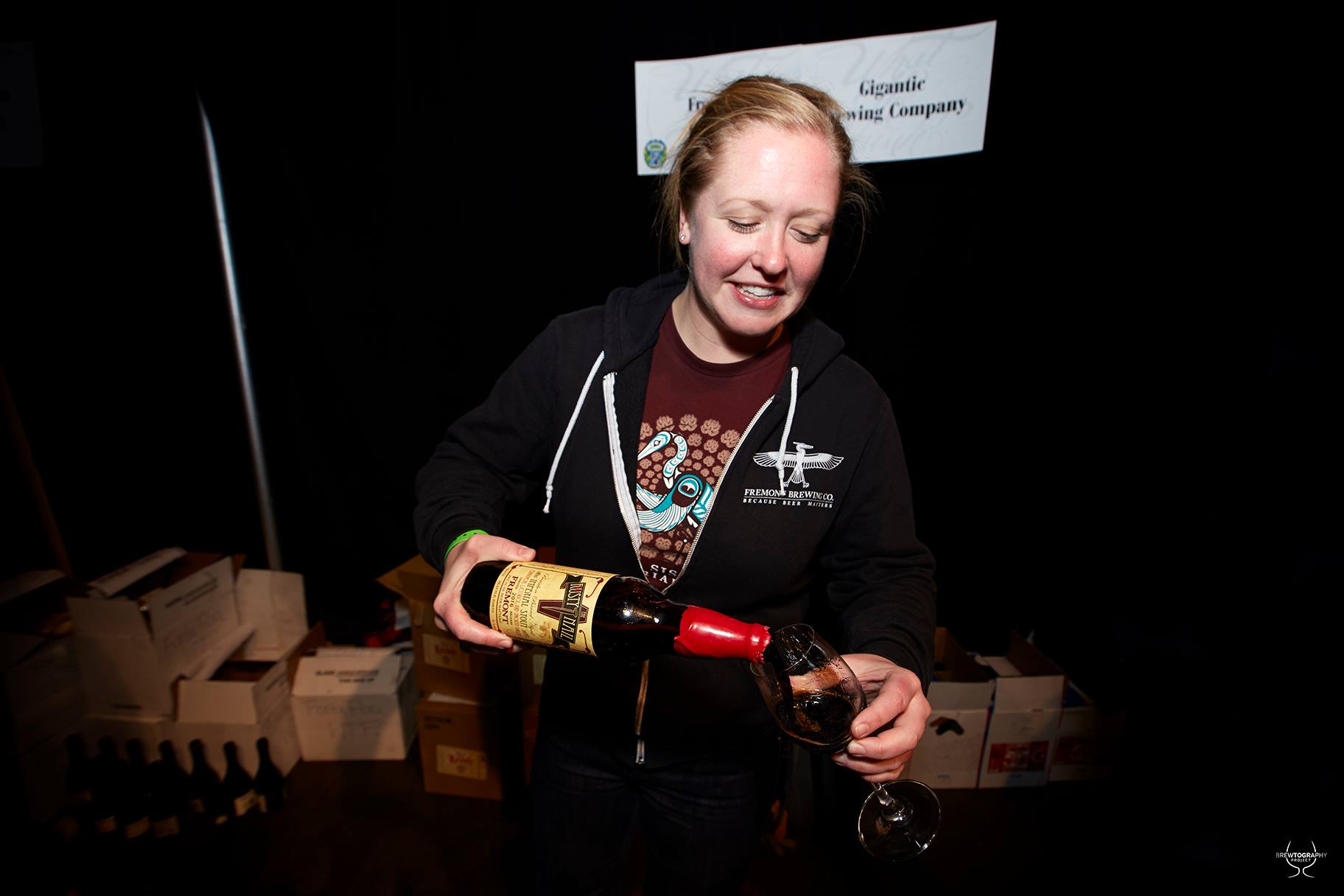 One of the Pacific Northwest's finest, Fremont has been pumping out barrel-aged Stouts for over a decade now. The Rusty Nail and Bourbon Barrel Aged Dark Star along with all its adjuncted variants are their two most popular barrel-aged Stouts in the region. Showcasing masterful barrel aging through a signature smoothness, Fremont has really honed its barrel program to produce highly drinkable beers for their high ABV.
---
Side Project Brewing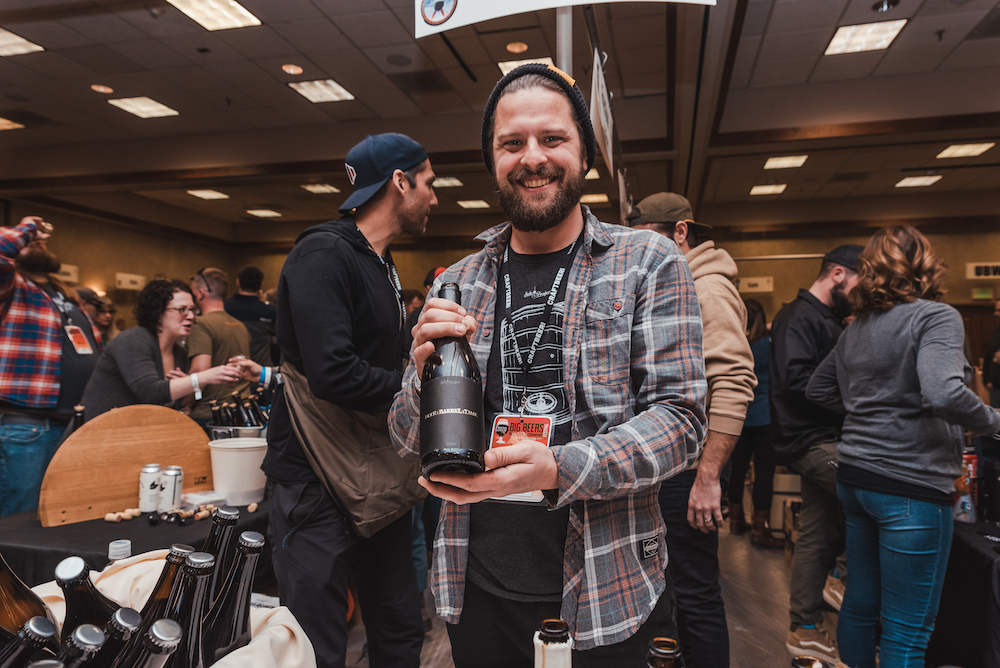 One of the gold standard nowadays not only in the Midwest beer game, but the entire country, Cory King and Side Project boast a truly impressive barrel program. Through thoughtful blending and one-of-a-kind barrels, rotating series such as Beer : Barrel : Time, Continuance, and Derivation have all gained national acclaim for both overall quality and ingenuity. Side Projects' renown has not only grown through the beer itself, but also in its Invitational Beer Festival which also brings out the best of the best from across the country.
---
WeldWerks Brewing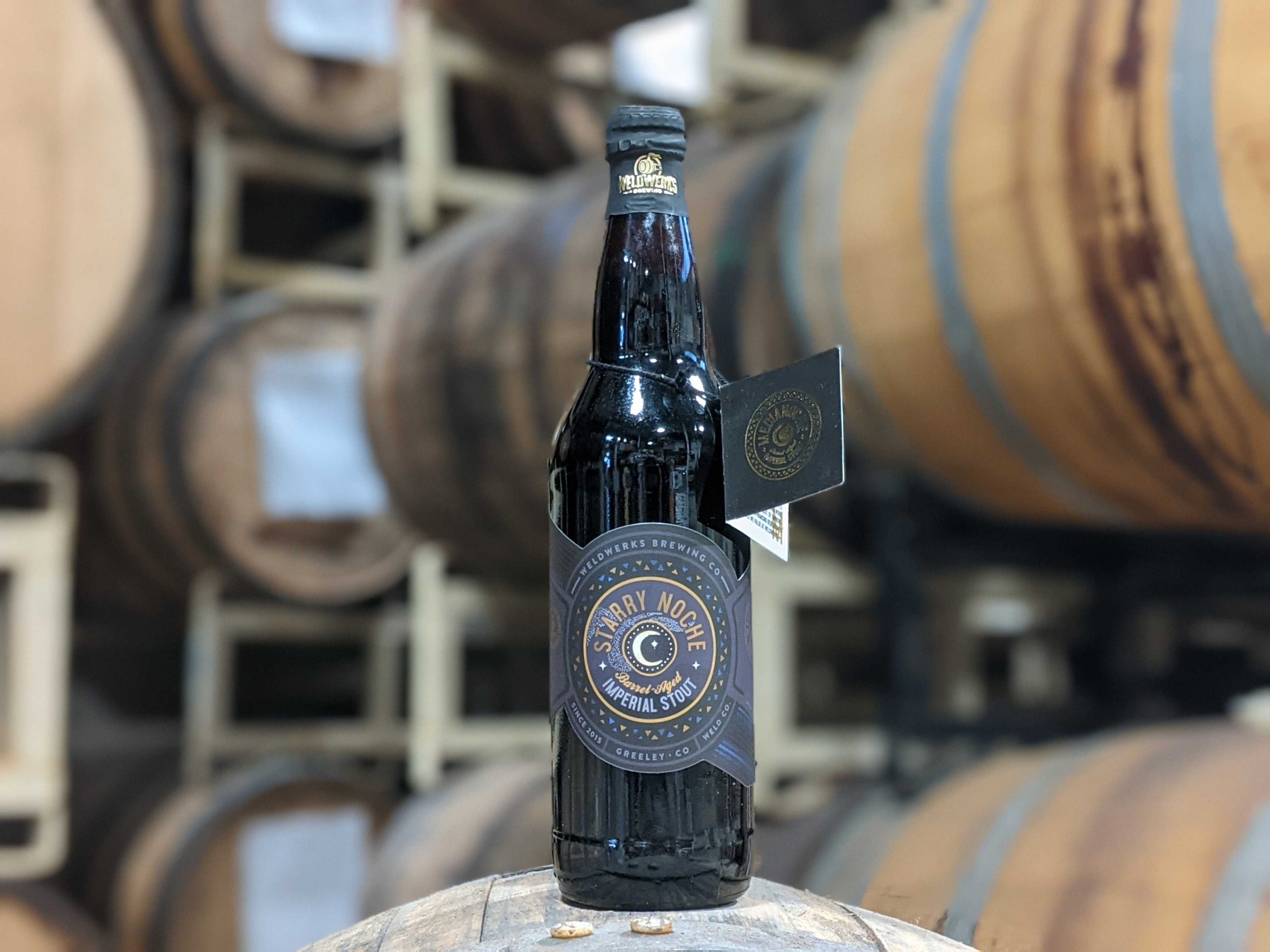 It all begins with their 24-36 hour continuous boil and extends to their thorough exploration of adjuncts. WeldWerks Brewing first sprung onto the barrel-aged Stout scene in 2016 with the debut of their iconic Medianoche series. Since then, they've developed a reputation for sourcing premium quality barrels, utilizing a wide range of innovative adjuncts and cranking out some truly THICCC BA gems. From vanilla and coconut versions of their Medianoche Barrel-Aged Stout to releases like Starry Noche, WeldWerks has run the gamut of barrel-aged gems.
---
Cerebral Brewing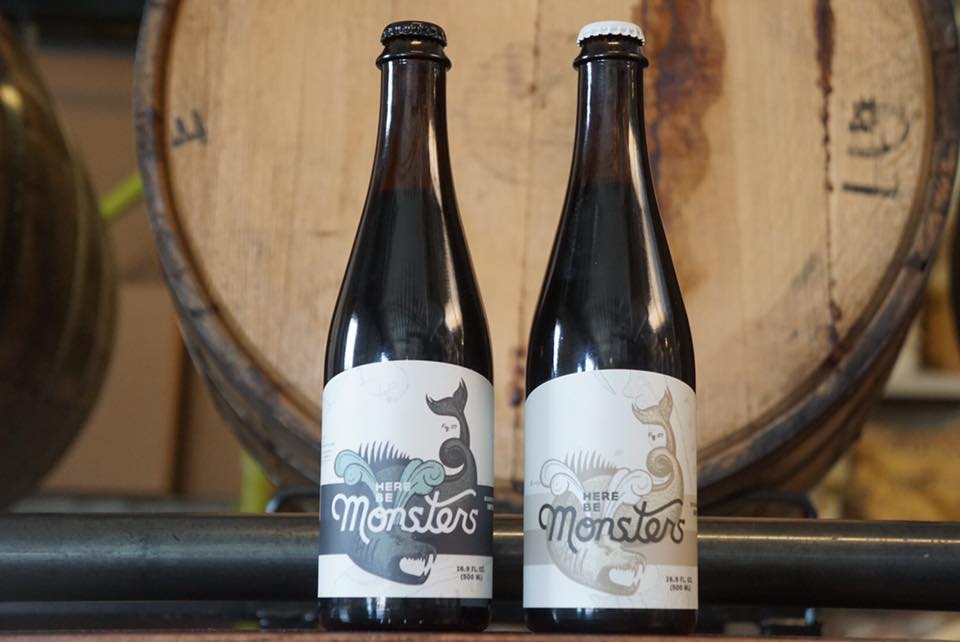 Beginning with Cerebral's signature Here be Monsters series, the Denver-based brewery masterfully blends nuance with carefully curated barrels to produce one of the best barrel-aged Stouts in the country. Focusing on nuance and complexity Cerebral has also developed a strong reputation of allowing its adjuncts to shine without dominating. 
---
Holy Mountain Brewing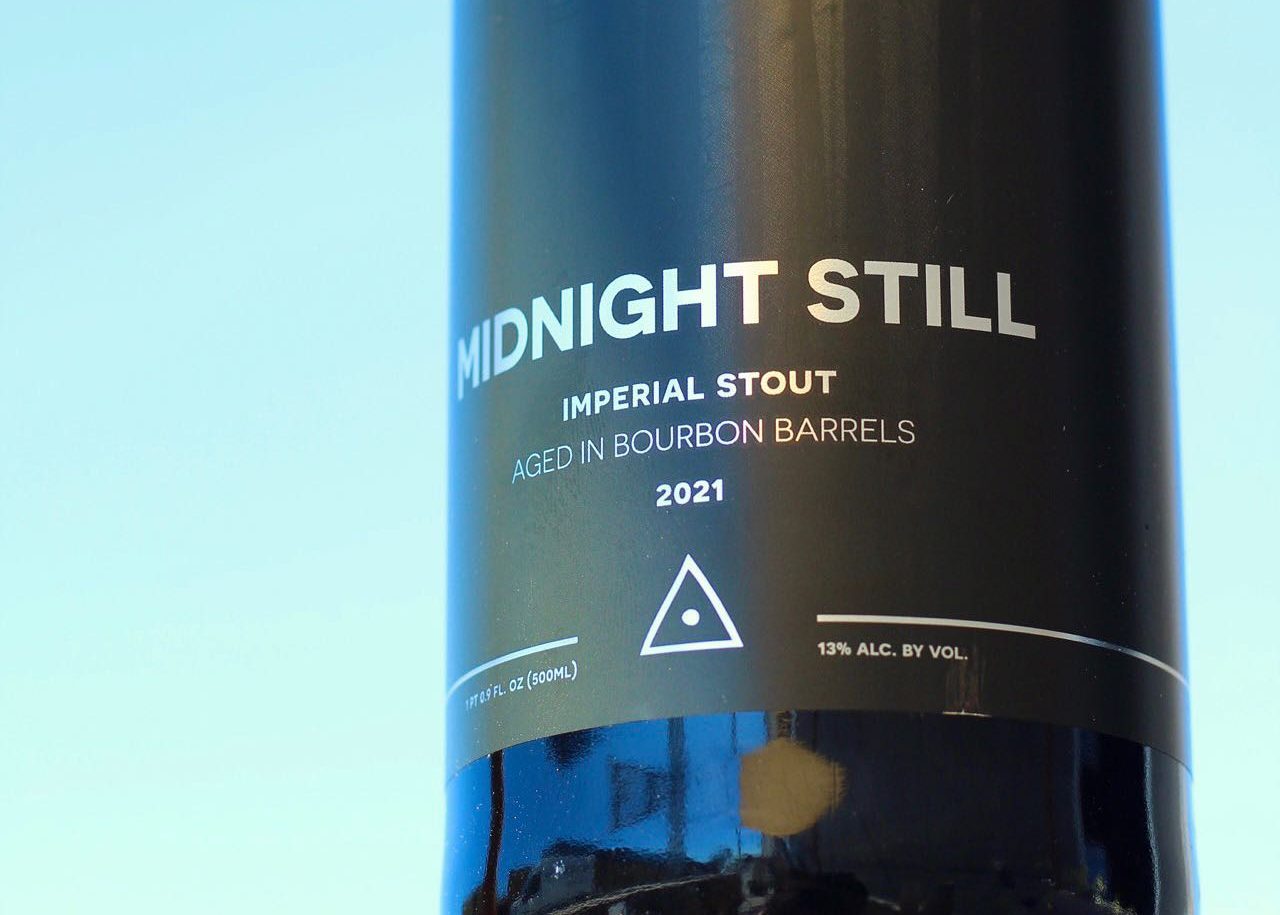 Holy Mountain produces a variety of beer styles and excels at it but one of their biggest releases of the year is the annual release of Midnight Still. The approach is like the brewery itself, exploratory but true to the roots of the style. These stouts are thick but not THICC, full of flavor from the barrel, often Kentucky bourbon, and just a hint of sweetness. These are not pastry stouts even when the variants are released, in years past the adjuncts have included hazelnut, vanilla, coffee, cardamom and even nutmeg, cinnamon and clove.
---
Forager Brewery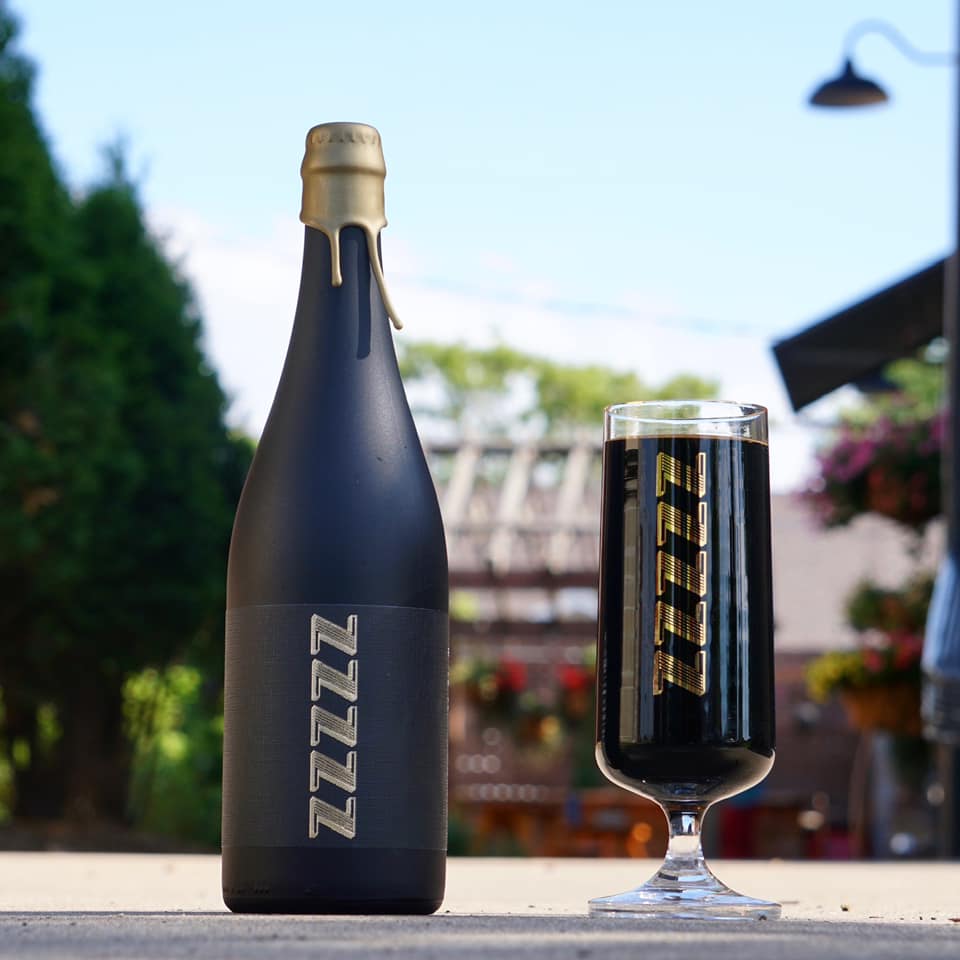 In addition to their proficiency for Hazy IPAs, Saisons and even a burgeoning Lager program Minnesota-based Forager has gained tremendous notoriety for their adjunct-focused barrel-aged Stout program. The program itself truly takes detailed care in sourcing some of the high-quality ingredients from some of the best purveyors from across the globe. No better example can be seen than from their use of rare and exotic types of vanilla in Nillerzzzzz as well as other vanilla-based barrel-aged adjunct Stouts. Utilizing vanilla beans, skins and freshly scraped vanilla bean caviar, they spared no expense in sourcing from non-traditional locales like Tanzania, Congo, Ghana, Brazil, Peru, Mexico, Ecuador, Tahiti, Sri Lanka, Tonga, Papua New Guinea, India, Vanuatu, Cook Islands & Comoros.
---
Bottle Logic Brewing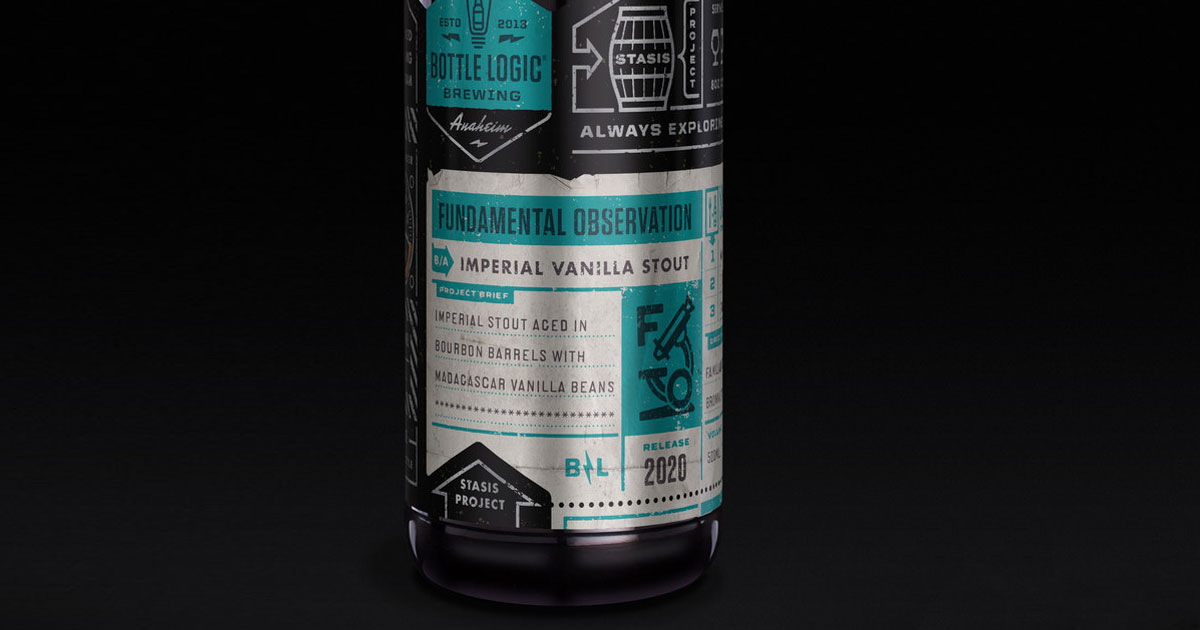 In a state known for its craft beer innovations, Bottle Logic is one of the newer school breweries ensuring that California is staying at the forefront of today's beer conversation. Best known for Fundamental Observation which first lit up the scene in 2015, Bottle Logic releases a litany of barrel-aged Stouts throughout the year, featuring both loved favorites and new entries that elevate the concept of what a barrel-aged beer can be. Mostly adjunct driven but never delving too far into the pastry realm, their beer focuses on a healthy blend of barrel and additive flavors, making sure one never drowns out the other.
---
Anchorage Brewing
While probably best known for their barrel-aged Barleywine A Deal With The Devil, Anchorage also makes some incredible barrel-aged Stouts. Focusing on prolonged barrel aging with an emphasis on the spirit flavor, Anchorage barrel-aged Stouts lean boozy with nimble bodies, often tipping the scale at 15%+ ABV. 
---
Prairie Artisan Ales
Known For: Prairie Bomb
Toppling Goliath Brewing
Known for: Assasin
Perennial Brewing
Known for: Barrel-Aged Abraxas
J Wakefield Brewing
Known for: Bake Kujira
Other Half Brewing
Known for: BA Bananaversary
Orpheus Brewing
Known for: Stouts All the Way Down
Mikerphone Brewing
Known for: Imperial Smells like Bean Spirit
Transient Artisan Ales
Known for: Buckley
Pure Project Brewing
Known for: Corylus
Voodoo Brewery
Known for: Black Magick
The Veil Brewing
Known for: STARVE series
Angry Chair Brewing
Known for: Barrel-Aged Imperial German Chocolate Cupcake Stout
---
The New Kids on the Block
Pulpit Rock Brewing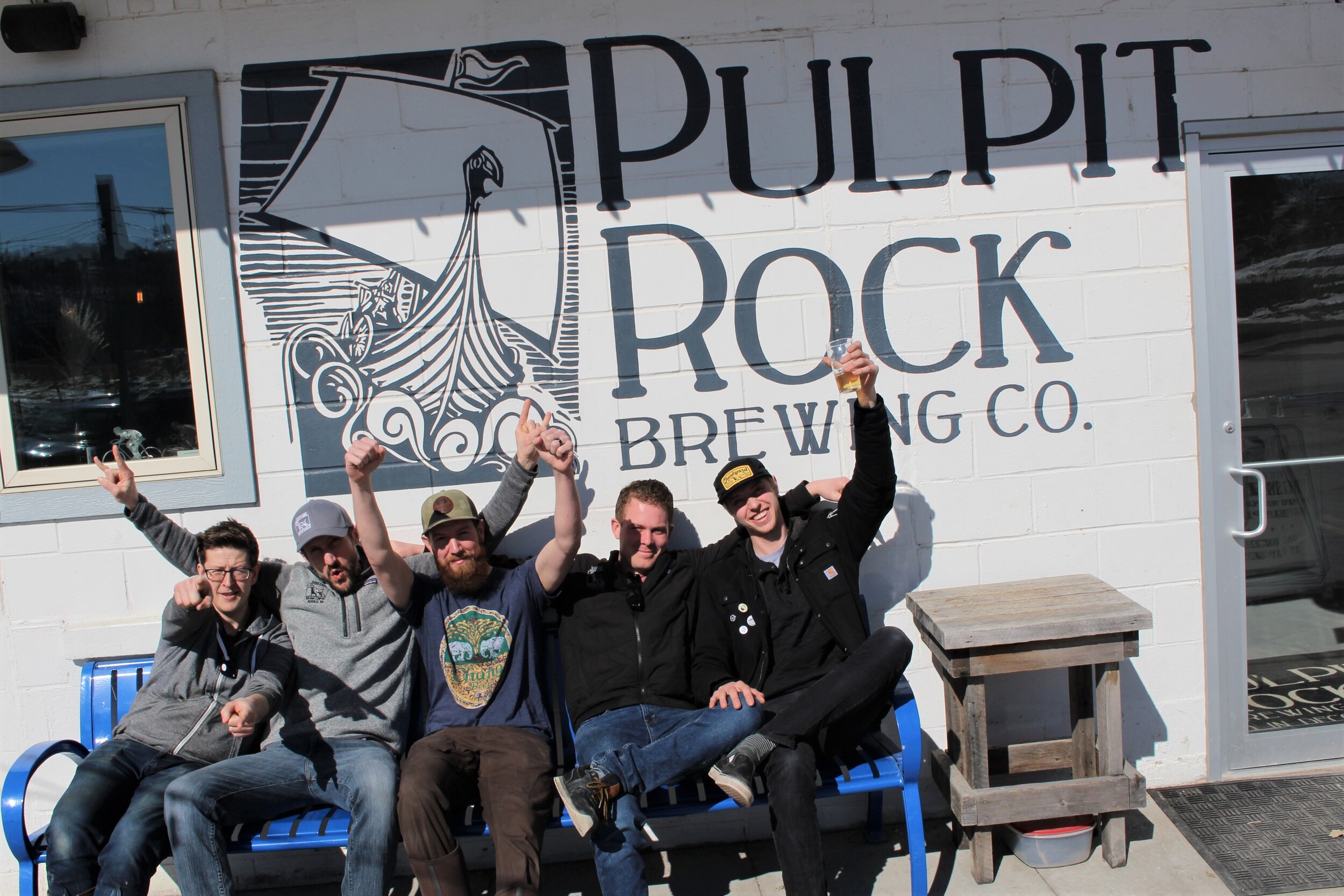 Although still fairly young, Bob Slack and Justin Teff have confidently solidified the program at Pulpit Rock as one of the strongest in the industry right now. Through the use of real ingredients and consistent tweaking of their base recipes to ensure the strongest complement of barrel character and adjuncts, the offerings that this small brewery out of Decorah has produced has been nothing short of amazing.
---
Phase Three Brewing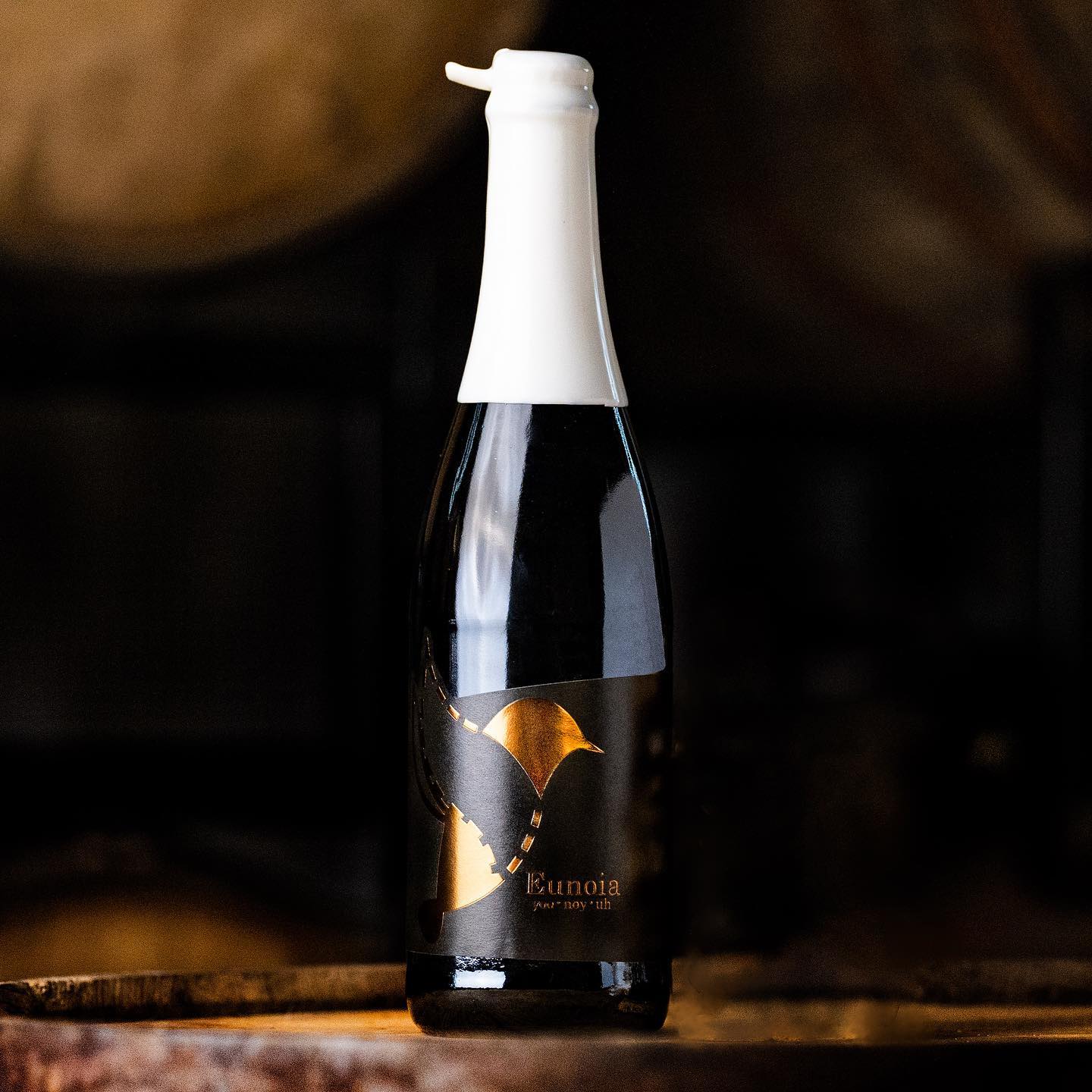 In a state, Illinois, known for barrel-aged stouts Phase Three Brewing has found its niche in thoughtful adjuncts. The Eunoias series has showcased toasted marshmallow, peanut butter, Saigon cinnamon, maple, hazelnuts, bananas and even Stroopwafel cookies just to name a few. While the beers can lean towards the sweeter side, they are balanced out with hints of bourbon from the barrel creating a delightful treat with each sip.
---
Timber Ales 
You may not have heard of Timber Ales and that's not surprising. It's small, they've previously called themselves a nomadic brewery and there isn't much information outside of their Instagram and mailing list to be found. But their barrel-aged stout program speaks volumes and is rapidly gaining a dedicated following. Barrel-focused, small batches accentuate the partnership of barrel, beer and occasionally distinct yet approachable adjuncts.
---
Amalgam Brewing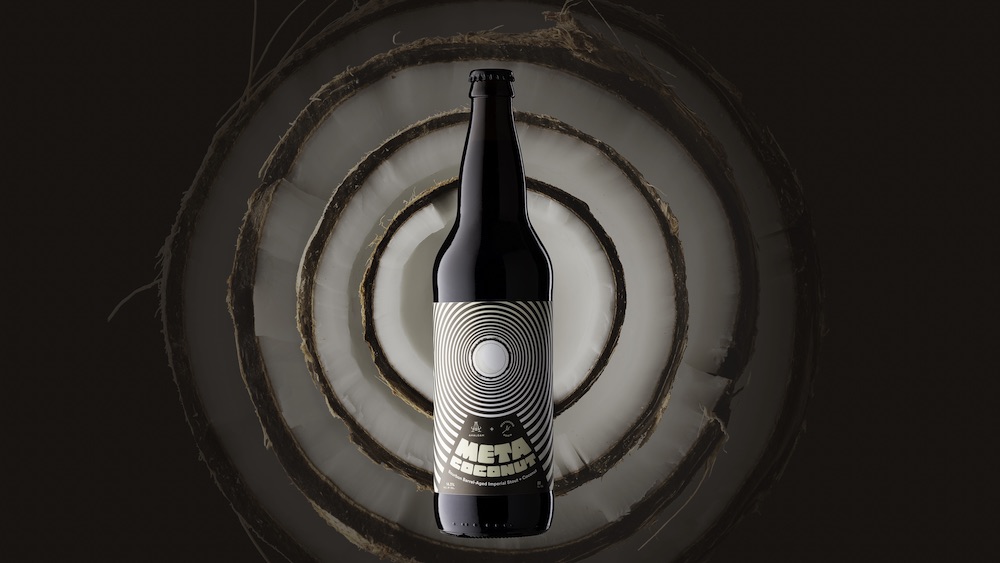 Much like seeing one of the best bands in the world before they achieve mainstream popularity, the ones that know about Amalgam, know that they belong among the best of the best for barrel-aged Stouts and beyond. Operating primarily as a membership program, Amalgam has steadily proven their mettle for both wild/sour barrel-aged beers, as well as their clean barrel-aged program with the likes of Underground Breakfast, Meta Coconut, Another Realm and more. And while they still remain a side project for co-founders Philip Joyce and Eric Schmidt, should they find a way to scale, then you can say you knew them before they got big.
---
Moksa Brewing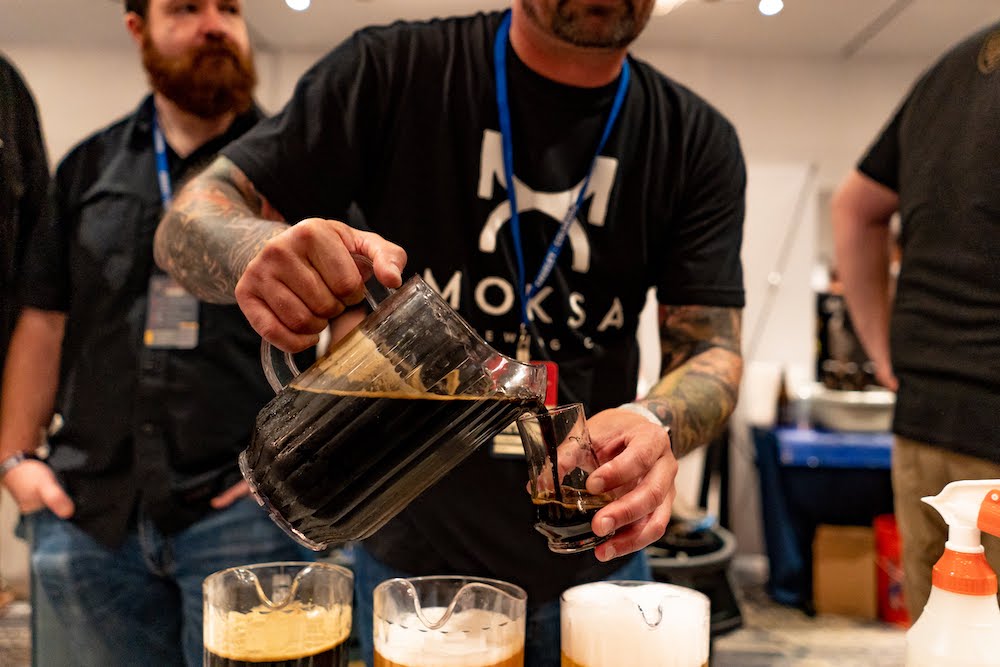 For only being close to 5 years old, Moksa Brewing has quietly become one of the country's best under-the-radar producers of barrel-aged Stouts. Moksa also focuses on high-quality barrels, masterfully selecting thoughtful blends under founder Derek Gallanosa, while also practicing balance and nuance in their use of adjuncts. Barrel-Aged Pastry Method is one of the best in the country, and their Anniversary releases are always worth watching as well.
---
8th State Brewing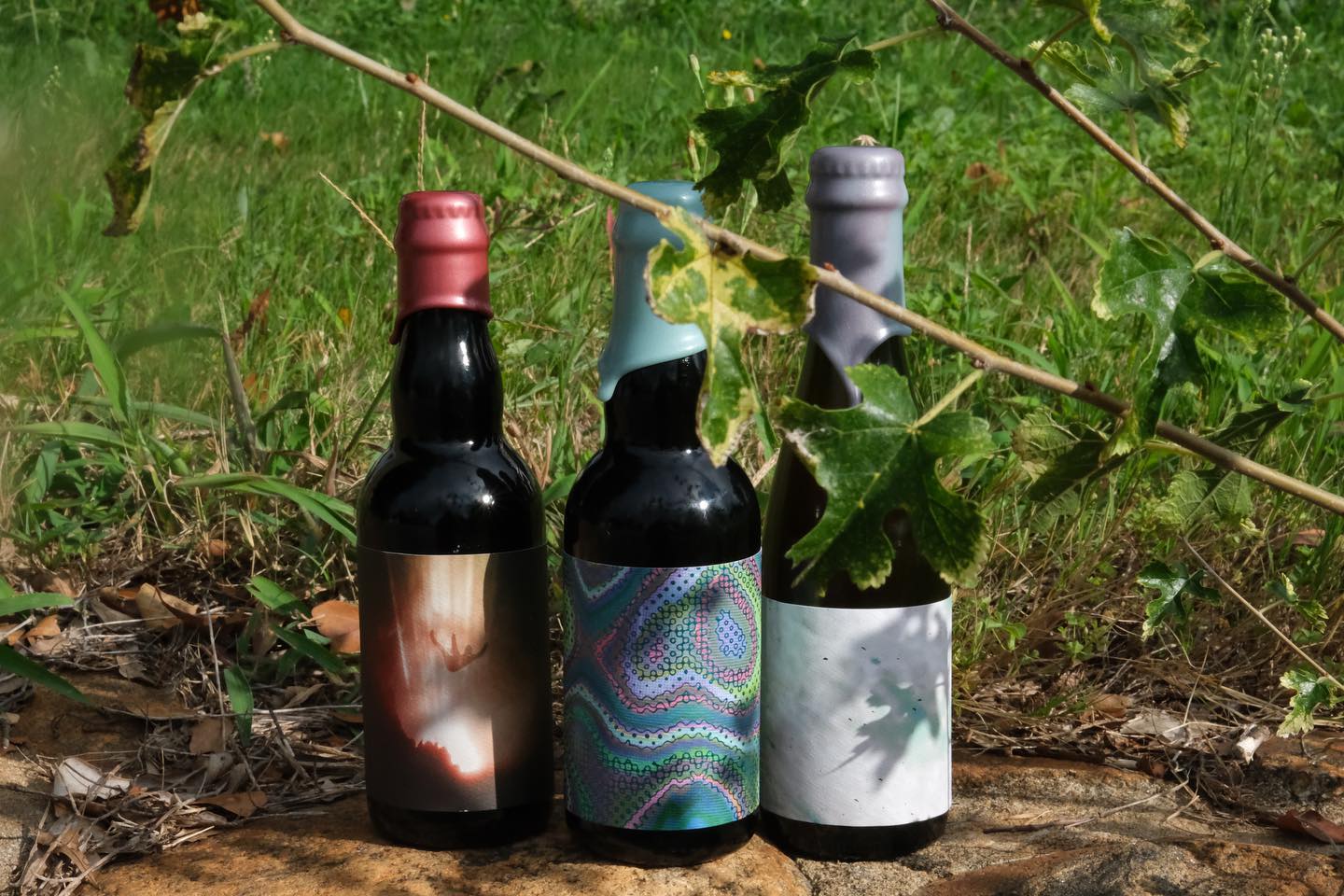 Another huge player in the barrel-aged game, The Eighth State out of Greenville, SC puts a lot of their focus on creating beers that transcend into more of a constantly changing art form. Taking their inspiration from the 8 Circuit Model of Consciousness, this brewery seeks to complement the true expression of the barrels and adjuncts they use. They utilize their unique mindset to target those who are able to recognize their departure from the traditional brewery model and the success they've had in doing so. For the Eighth State it's not just about creating beer, it's a lifestyle project run on a passion for everything they produce.
---
Mortalis Brewing
The product of an overwhelmingly successful Kickstarter campaign, this small brewery out of Avon, NY has put itself solidly on the map with it's crushable smoothie-style Hydra sours and their thick, high-gravity stouts. Through the use of unique combinations of adjuncts and rare spirit barrels, Mortalis continues to tweak their complex mash bills and base recipes to really hone in on that perfect balance of beer and barrel. Look to them to really make some noise in the years to come.
---
Horus Aged Ales 
Single-handedly popularizing the use of hazelnut in Stouts, Horus has made a name for itself through the generous use of the rich adjunct. Their barrel-aged Stout offerings tend to be less pastry sweet than their non-BA cousins, putting more of a focus on the barrel-derived flavors. Hazelnut is still prominently featured as well as a lot of vanilla.
Weathered Souls
Known for: Black is Beautiful
3 Sons Brewing
Known for: Lumberjack Morning Break
More Brewing
Known for: Barrel-Aged Henna
Corporate Ladder Brewing
Known for: Numerous
Maplewood Brewing
Known for: Barrel-Aged Cuppa
Calusa Brewing 
Known for: Numerous
Crooked Stave Artisan Ales
Known for: Gift of Time
---