No Comments
City Barrel Brewing | Neon Flamingos IPA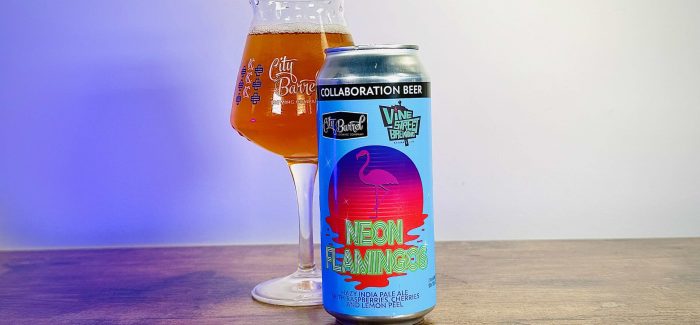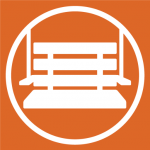 Recent GABF silver medal winner City Barrel Brewing in Kansas City, Missouri is known locally for numerous attributes — Innovative beer, gourmet food and a stellar taproom to name a few. Their beers usually don't stay on bottle shop shelves very long, and their newest release, Neon Flamingos IPA,  flew off of shelves quicker than usual once local enthusiasts found out it was a collaboration with soon-to-open brewery Vine Street Brewing.
Shocking Palates
The Co-Founders of City Barrel —  James Stutsman, Grant Warner and Joe Giammanco — all shared the same passion for beer. They saw that the local beer scene was missing aged Sours, trendy IPAs and Wild Fermentation Ales. In 2019 City Barrel was born, and the trio set out to shock the palates of Kansas Citians with their luscious liquids.
The Show Me State trio are no strangers to experimenting with new ingredients and flavors. They were the first brewery in the area to brew with Phantasm, a powder from New Zealand's Marlborough Sauvignon Blanc grapes. Eighties and nineties nostalgia also plays a big role in their beers. Eye catching beers like 80's Time Machine IPA, Strawberry Shortcake Bar IPA and Fun Dip IPA are released weekly. Along with experimenting, City Barrel is also swift to collaborate with breweries.
Vine Street Brewing
Vine Street Brewing is Missouri's first black-owned brewery. The up and coming brewery has poured at prominent beer festivals and has collaborated with several breweries all within one year. Vine Street's beers range from classic styles to experimental brews like their notorious Grape Legal Begal, a Sour beer brewed with Grape Kool-Aid. With their brewing flexibility, and City Barrel's ingenuity, Neon Flamingos IPA was crafted.
View this post on Instagram
Neon Flamingos
Neon Flamingos can vary from having a dark golden hue with a reddish tint, or it could have a brighter reddish color after the fruit mixes with the beer. However, one characteristic that does not change is the robust aroma of raspberries and citrus. The raspberries give a pleasant, sweet smell, while the lemon peel provides a slight sour scent.
Though Neon Flamingos is a Hazy India Pale Ale, the cherry and lemon peel provide contrasting characteristics to this beer. It could possibly pass as a Sour Ale due to its slight tartness. Any brewery that is brave enough to brew with cherries knows the risk of running into the dreaded medicinal cough medicine flavor. The cherries support the lemon peel giving it a subtle sour flavor. The raspberries provide the sweetness that balance out the IPA. As a whole the beer tastes like pink lemonade, or maybe even a pink and yellow Starburst.
City Barrel is making sure Kansas City is no longer a flyover town. The owners have curated a creative collection of craft brews, cocktails, and cuisines. The brewery is located in an area affectionally named brewer's alley. Patrons can indulge at their establishment and then walk to several breweries in a three-block radius.
---