No Comments
Weekly Growler Fill | National Beer News Roundup
Yesterday was Memorial Day, so chances are, you were not at work. If you had happened to take a break from enjoying a few delicious brews under the sun, this is the beer news you would've read about: two awesome army veterans who own a brewery, the new hire at the Beer Institute, and a few notable beer releases. So, we decided to post today instead! Read on to get up to date on all of the details in this edition of the Weekly Growler Fill.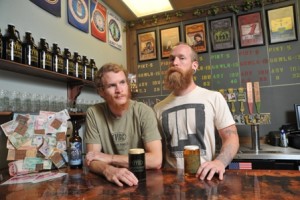 Aaaaand its the perfect post for Memorial Day! First off, I want to send out a giant thank you to all of our service men and women. Without you, America would not be so great. Secondly, I would like to highlight a few great Army men. On top of laying down their lives for our country, Army veterans Neil McCanon and Tom Wilder did another great thing – they started a brewery. After experimenting with a home brewing kit, they fell in love with the art of brewing beer. Today, they own Young Veterans Brewing Co. based out of Virginia Beach. Some of their military-themed beers include Pineapple Grenade Hefeweizen, Night Vision American Stout, and Semper Fi.P.A.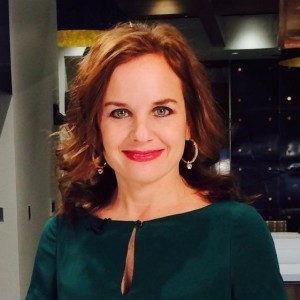 Joy Dubost, a food scientist and registered dietitian, has just landed a new gig as the senior director of science and external affairs for the Beer Institute. What exactly does that mean? She's a lobbyist. "Joy's ability to understand the products, and the complex regulatory environment that governs them, will be valuable as we navigate key issues and programs like the U.S. Dietary Guidelines, menu labeling and our responsibility initiatives," BI president Jim McGreevy said in a statement. It seems like she will be helping craft beer navigate it's way through modern food requirements while also creating new policies for regulation. Prior to this, she was senior director of nutrition for the National Restaurant Association, so you know she's got what it takes to get the job done.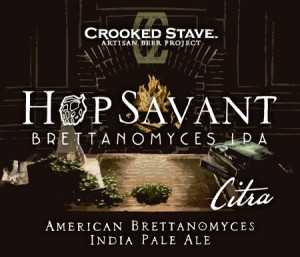 On Wednesday, May 27, Crooked Stave will release HopSavant Citra in addition to St. Bretta Gold Nugget. Both releases will take place at the brewery's taproom (3350 Brighton Blvd) at 6:00 p.m. MST. HopSavant Citra is the brewery's second recent release of their Brettanomyces IPA – Crooked Stave released HopSavant Amarillo at the beginning of the month, the first batch of HopSavant in almost two years. HopSavant Citra (7.0% ABV) was primarily fermented with a few of Crooked Stave's mixed Brettanomyces cultures and then received over three pounds per barrel of Citra hops, a varietal known for its tropical aromatics and pungent citrus notes. In addition to HopSavant Citra, Crooked Stave will release St. Bretta Gold Nugget on Wednesday, May 27. This batch of the brewery's Brettanomyces Citrus Wildbier features citrus zest from Gold Nugget Mandarin citrus as well as lemongrass.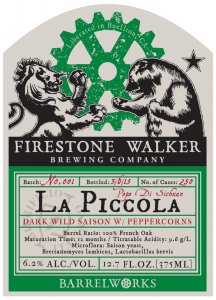 Multiple versions of the same collaborative dark saison wild ale—called La Piccola—will be unveiled at the 2015 Firestone Walker Invitational Beer Fest on May 30, capping off a year of cross-continental brewing hijinks between brewmasters Agostino Arioli of Birrificio Italiano and Matt Brynildson of Firestone Walker Brewing Company.
After Brynildson brewed his base version of La Piccola, he sent it down to barrelmeisters Jeffers Richardson and Jim Crooks at Firestone Walker's Barrelworks wild ale facility, where they initiated secondary fermentation and maturation for 12 months in French oak barrels. The base beer was brewed with the same Belgian yeast used to make Firestone Walker's Opal saison, giving it classic fruit and spice notes. The debittered black malt provided dark color without assertive bitterness. The souring and barrel aging layered in just the right amount of earthy funk. And the peppercorn version presents its own distinctive qualities.
In the end, they decided to create one version with the peppercorns (La Piccola Pepe Di Sichuan) and one without (La Piccola Virtuosa). Meanwhile, Arioli is finishing up his own La Piccola made with the peppercorns. All three beers will be first presented at the Firestone Walker Invitational Beer Fest on May 30 in Paso Robles. Bottles of the California-brewed beers are limited to 250 cases each, and two-packs will be available for purchase at the Paso Robles Brewery and Barrelworks in Buellton starting at 3 p.m. on May 30.