No Comments
Bootstrap Brewing | Insane Rush® IPA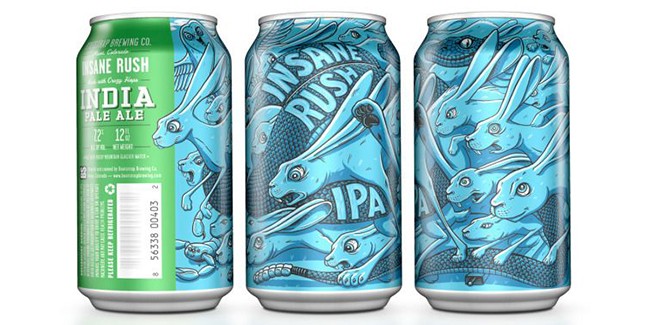 Bootstrap Brewing is nestled in downtown Niwot (Boulder County), diligently brewing their award winning, fresh, delicious, craft beer, which they supply to some of the best restaurants and liquor stores along the Front Range. Stop in to their tasting room and enjoy a flight, pint or growler to go. Or, pick up a case of their flagship Insane Rush IPA and take it on the road with you. On many days they offer live music and fun activities, which can be found on their website calendar.
Their goal is simple – they want to make really great beer and have a lot of fun. They also love to rock out, and their beer enjoys the best classic rock 24 hours a day, which is why it's so happy and delicious! They even have music pairings with their beer?!
Bootstrap Brewing | Insane Rush® IPA
ABV: 7.2%
IBUs: 60
Musical pairings: AC/DC, Scorpions, Great White, and Leslie's hot tub party mix
A perfect balance of malts and five different hops give this India Pale Ale its edge. The unique blend of citrus and pine aroma and flavor makes it a very drinkable IPA.
Perfect for craft enthusiasts looking for a little more cowbell…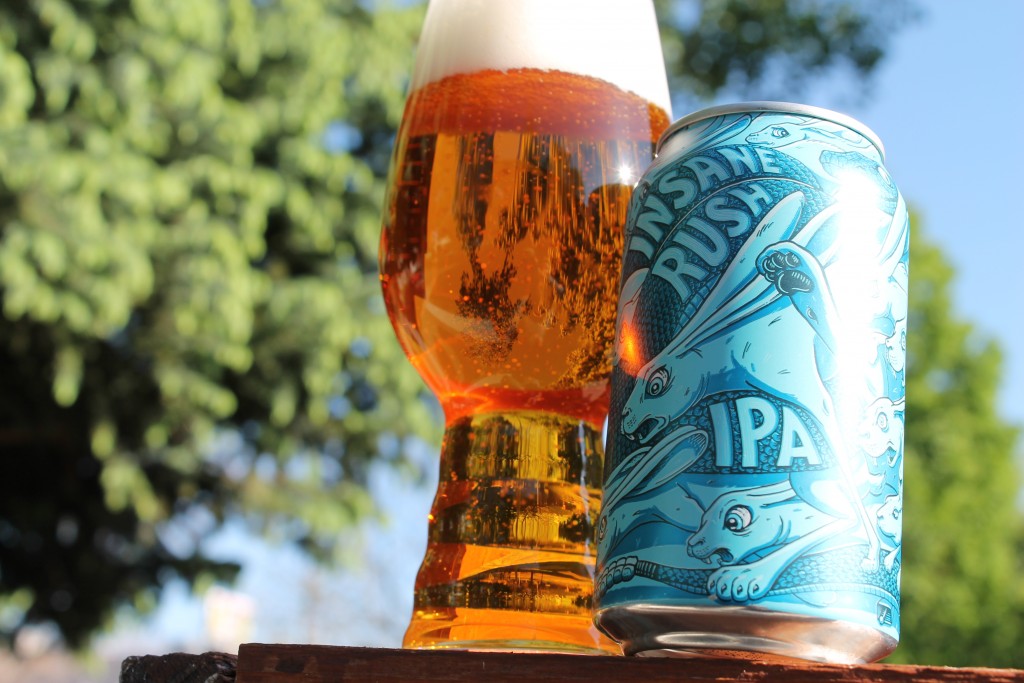 Appearance – Falling somewhere between medium gold to medium reddish-copper; it's got, like, an orange-ish tint. It is clear as fuck. Good head stand with white to off-white color persists.
Aroma – Intense notes of pineapple, tangerines, pink grapefruit, pine resins, blood orange, parsley, peaches, and toasted bread deliver in every sniff, and the finish is pure spruce/pine aromatics.
Flavor – Flavors of grapefruit, bitter orange, citrus, grass, mild caramel and dry, earthy yeast, with a hint of sweetness and biscuit'y grain on the finish.
Mouthfeel – The mouthfeel has medium carbonation yielding a medium body. This ale finishes with moderate alcohol warmth, but it's a smooth drinker. Its lighter body also brings out the crispness of the hops.
Overall Impression – The moderate-strength makes for a dry, crisp, elegant IPA in which the big hops infusion is framed beautifully. Clean, lively, yellow apples, pears, peaches, lemons, and honey biscuits, along with a sinfully creamy texture, make this a classic American IPA!
Bootstrap Brewing is located at 6778 N 79th St, Niwot, CO 80503
Normal tasting room hours are: 3 to 9 p.m. Monday through Friday, 2 to 9 p.m. Saturday, 2 to 8 p.m. Sunday.
Bootstrap Brewing's Insane Rush IPA® is available at Small Batch Liquors.


Small Batch Liquors – 4340 Tennyson St, Denver, CO 80212
---