#Virginia Beach Archives – PorchDrinking.com
November 14, 2016 | Stacey Goers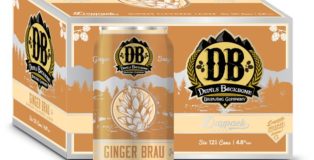 ABV: 4.8% | IBU: 16
You know when you eat too much turkey at Thanksgiving and you regret it? Or you pour yourself a spicy pumpkin porter and realized it's exhausting? This doesn't happen with this beer. ?
May 26, 2015 | Chelsea Mitchell
Yesterday was Memorial Day, so chances are, you were not at work. If you had happened to take a break from enjoying a few delicious brews under the sun, this is the beer news you would've read about: two awesome army veterans who own a brewery, the new hire at the Beer Institute, and a few notable beer releases. So, we decided to post today instead! Read on to get up to date on all of the details in this edition of the Weekly Growler Fill.