No Comments
Ultimate 6er | Beers to Rosé All Day With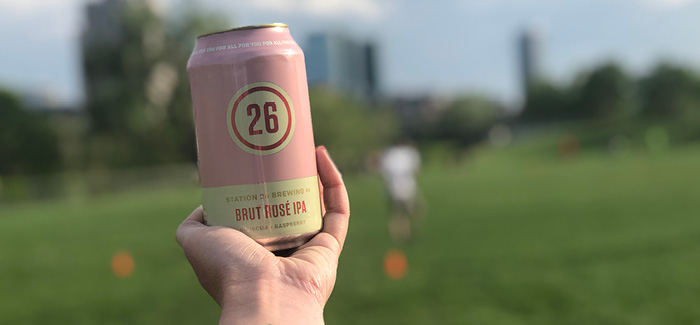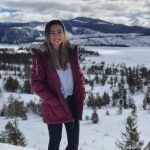 Rosé All Day. Who hasn't heard this phrase before? For beer lovers, the opportunity to do so, all the while still enjoying craft beer, is absolutely possible. The Rosé trend has become increasingly popular in the craft beer world, with many breweries have come up with their own recipe of a Rosé inspired beer. There are now Rosé lagers, ales, kettle sours, Brut IPAs, IPAs, and so many more. Regardless of which Rosé style you choose to Rosé all day with, it'll surely be a good time.
https://www.instagram.com/p/BxNEQsqAhC0/
Bubbles. One of the first things associated with Rosé. And it's reflected in this beer. Bubbles is bright and effervescent; complete with notes of apple, peach, and cranberry. This bright and flavorful beer has a slightly refined cousin, Little Bubs. Little Bubs is more of a session Rosé ale with the same flavor profile. Both Bubbles and Little Bubs sparkles with refreshment, and is perfect for any day you choose to Rosé all day!
---
https://www.instagram.com/p/BnHa9uMjxVT/
Slightly tart and extremely delicious, Crooked Stave's take on a Rosé beer is nothing short of delicious. It's crisp, it's refreshing, and perfect to sip on these hot summer days. As a wild ale fermented in oak with raspberries and blueberries, the effervescent beer is packaged with a small amount yeast to maintain maximum amount of freshness for whenever you choose to Rosé all day!
---
https://www.instagram.com/p/BwvIVCcg6qD/
Recently featured in one of our beer showcases, Surly's Rosé Lager is one that you'll want in your fridge to Rosé All Day with. As mentioned in the showcase, Surly's head brewer, Ben Smith, is a huge fan of Rosés, and wanted to capture the aromatics that make it so unique and delicious. Light and fruity, this is an easy sipper that will pair well with baseball games, hanging out on the porch, and incredible summer sunsets.
---
https://www.instagram.com/p/BxdEtNwlTVj/
This beer from Station 26 is nothing short of delicious goodness. Reminiscent of a  Brut Rosé, the beer is dry, bubbly, and complete with a fruity flavor profile. This Brut Rosé IPA is brewed with raspberries and hibiscus, creating that bright flavorful profile. The beer is complete with a mild hop character, giving it that little bit of extra flavor to enjoy.
---
https://www.instagram.com/p/BVK1xL8jK8s/
Like the rest of their beers, Bruery Terreux's Goses Are Red is outstanding. It's a match made in heaven between a funky, crisp, and tart goes, with the sweetness of a Rosé wine. Goses Are Red is a wheat-based beer that has Gose-like qualities, including notes of coriander spice and a light saltiness. The addition of grapes in the brewing process and time spent in oak foeders creates a refreshing Rosé character and color.
---
https://www.instagram.com/p/Bx5R1r0lpwM/
Firestone Walker is born on the California coast, right in wine country. So, it's only fitting that they created a beer that taps into the brewery family's wine-making roots. Rosalie uses local wine grapes to create a delicious, one-of-a-kind beer Rosé; complete with bright fruit flavors and acidity. Rosalie ferments with Chardonnay and other wine grape varieties that are grown and harvested in the same area as the brewery itself. They also incorporate hibiscus to add a brilliant color to it. Needless to say, the beer is yet another incredible result from the brewery, and perfect to have in hand to Rosé all day with!
---