No Comments
Ultimate 6er | Baseball and Beer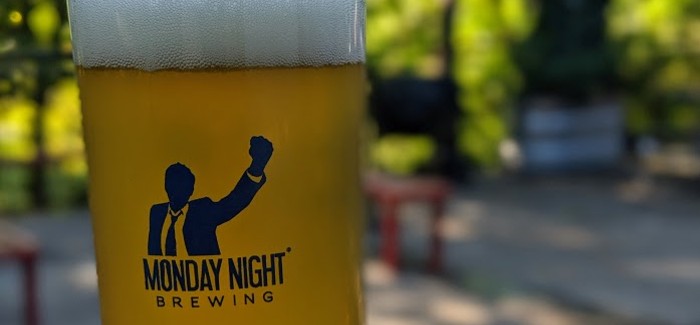 Believe it or not, we're more than halfway through the baseball season. With less than 30 games to play, the phrase "every game matters" comes with a new meaning this year. Following the trade deadline, we took a look at the top teams across each division in the American and National leagues to craft this Ultimate 6er. 
American League
https://www.instagram.com/p/CEKFO7vlbcA/
Cigar City has been producing craft beer in Tampa, Florida, since 2009. Jai Alai is the brewery's flagship IPA, and the name comes from a game out of the Basque region of Spain that involves players launching a ball from a curved mitt. While the Rays have been without starting pitcher Charlie Morton, his return should help them pull away from the pack in the AL East.
---
https://www.instagram.com/p/CBL3oWOhd22
As of this writing, the Indians and White Sox are actually tied for first in the AL Central, which should come as no surprise. That being said, we've got another Chicago team featured later in the piece, so let's focus our attention on Cleveland. Great Lakes Brewing is actually the first craft brewery in Ohio, and that experience really comes through in their beer. Much like the Indians, Great Lakes Dortmunder Gold Lager is definitely a hometown favorite.
---
https://www.instagram.com/p/CEcm8XKlB8i/
An injury-plagued Houston Astros team has opened the way for the Oakland A's to take over the AL West. And while there's a lot of great beer in Northern California, no brewery stands out quite like Firestone Walker. Their 805 was brewed with California's laidback lifestyle in mind, and you can taste it. Refreshing and easy-drinking, this Blonde Ale is meant to be paired with nine innings.
---
National League
https://www.instagram.com/p/B9FsesKCVnl/
Monday Night may not be the most well-known brewery in Atlanta, but it's a must-visit when in ATL. This craft brewery lives by a single motto: Weekends are overrated. Lundi IPA is dangerously drinkable at 7.1% ABV, but that doesn't mean you can't enjoy it on a Monday night while tuning into the Braves game. With Atlanta's trade deadline activity limited to obtaining starting pitcher Tommy Milone, the team will have to look internally to hold on to their standing.
---
https://www.instagram.com/p/B0PLDGfFt1A/
There's nothing like an afternoon at Wrigley, and up until this season, the Chicago Cubs have consistently played the most day games in baseball. Honestly, the worst thing about this shortened season might just be the lack of day games. So, when it comes to pairing the perfect beer with sunshine in the bleachers (or your back patio), you have to go with Sunny Afternoon from Begyle. This easy-drinking Pale Ale sets the perfect tone for day drinking.
---
https://www.instagram.com/p/B-fYZy6nHzr/
Last summer, Angel City took some heat for blasting the Dodgers' recent playoff woes. But as any good fan can tell you, true fandom means showing up whether your team has the worst record in the league or is in the hunt for the pennant. Sunbather is a Session Sour Ale from Angel City that's meant to be drunk in the sun. Tart yet juicy, this sessionable brew puts the diversity of the City of Angels on full display.
---