No Comments
Beers Inspired by Mexican Culinary Flavors for Cinco de Mayo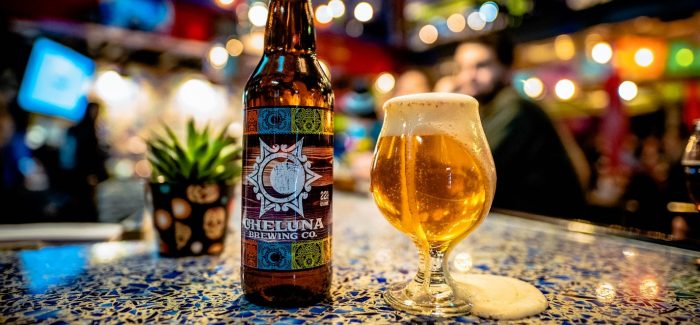 It's Cinco de Mayo!
Today you get to drink plenty of beer, chow down on some Mexican carryout and unfriend every single person who makes a terrible Taco Tuesday joke.
While there are tons of craft breweries out there brewing crisp, refreshing Mexican Lagers and big, luxurious, Mexican chocolate-inspired Imperial Stouts (and you should totally check those out), why not celebrate with one of these beers inspired by Mexican culinary flavors and traditions?
Casa Humilde | Nopalli Farmhouse Ale
Chicago's Casa Humilde Cerveceria Artesanal brews a variety of beers infused with flavors from Mexican tradition, including several Mexican-style lagers and a table beer brewed with hibiscus.
Nopalli is a 5% ABV farmhouse ale brewed with prickly pear cactus and late additions of Citra and Hallertau Blanc hops.
"Prickly pear brings back a lot of family memories for us," said co-founder Jose Lopez. "We thought of the many times we drove down to Mexico for our family vacations. Our parents would always buy fresh prickly pears from the people selling them on the side of the road. It's always cool to use ingredients that represent our heritage."
He describes the light red beer as effervescent with a dry finish, fruity aroma and a nice, earthy complexity.
"Think agua fresca meets beer," Lopez said.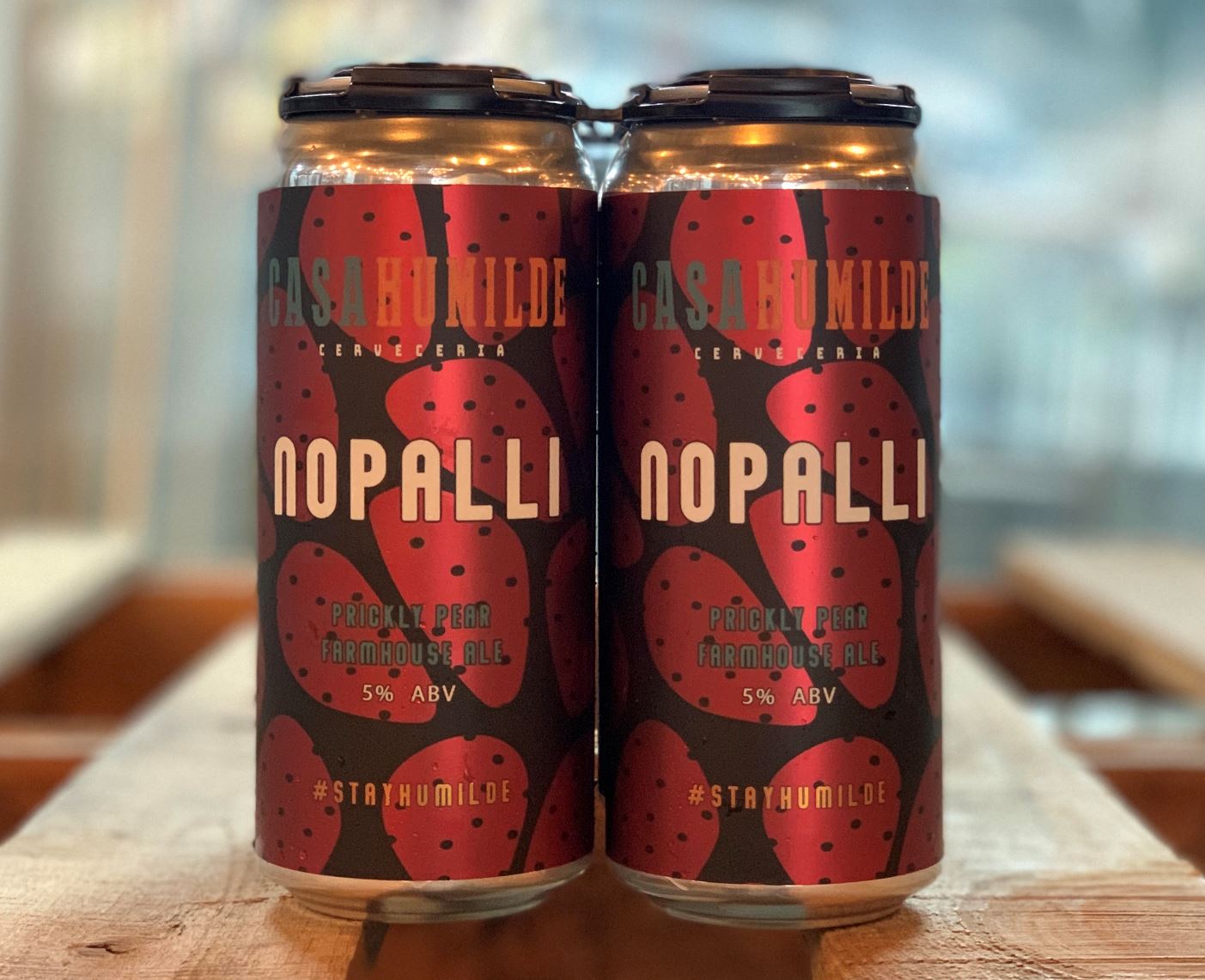 Cheluna Brewing | Chilango Hefeweizen
Cheluna Brewing in Aurora, CO, is another brewery focused on Mexican culinary flavors. Their "chelas" (slang for beer) include Coco-Xoco Porter inspired by a Mexican treat called cocada, but their perfect warm weather beer is Chilango Hefeweizen.
The name is a bit of a double entendre. Co-founder Jennifer Perez explaind that 'Chilango' is a slang term for someone from Mexico City, where her husband Javi's parents met.
"We named our chile mango Hefeweizen 'Chilango' because of that, and also because it's a shortened term for 'Chile' (chil) and 'mango' (ango)," Perez explained.
The 5% ABV beer is both fruity and spicy.
"Instead of using jalapeño, we decided the heat of chile habanero would best suit this beer, so as not to overpower the tropical and aromatic mango flavor," Perez said.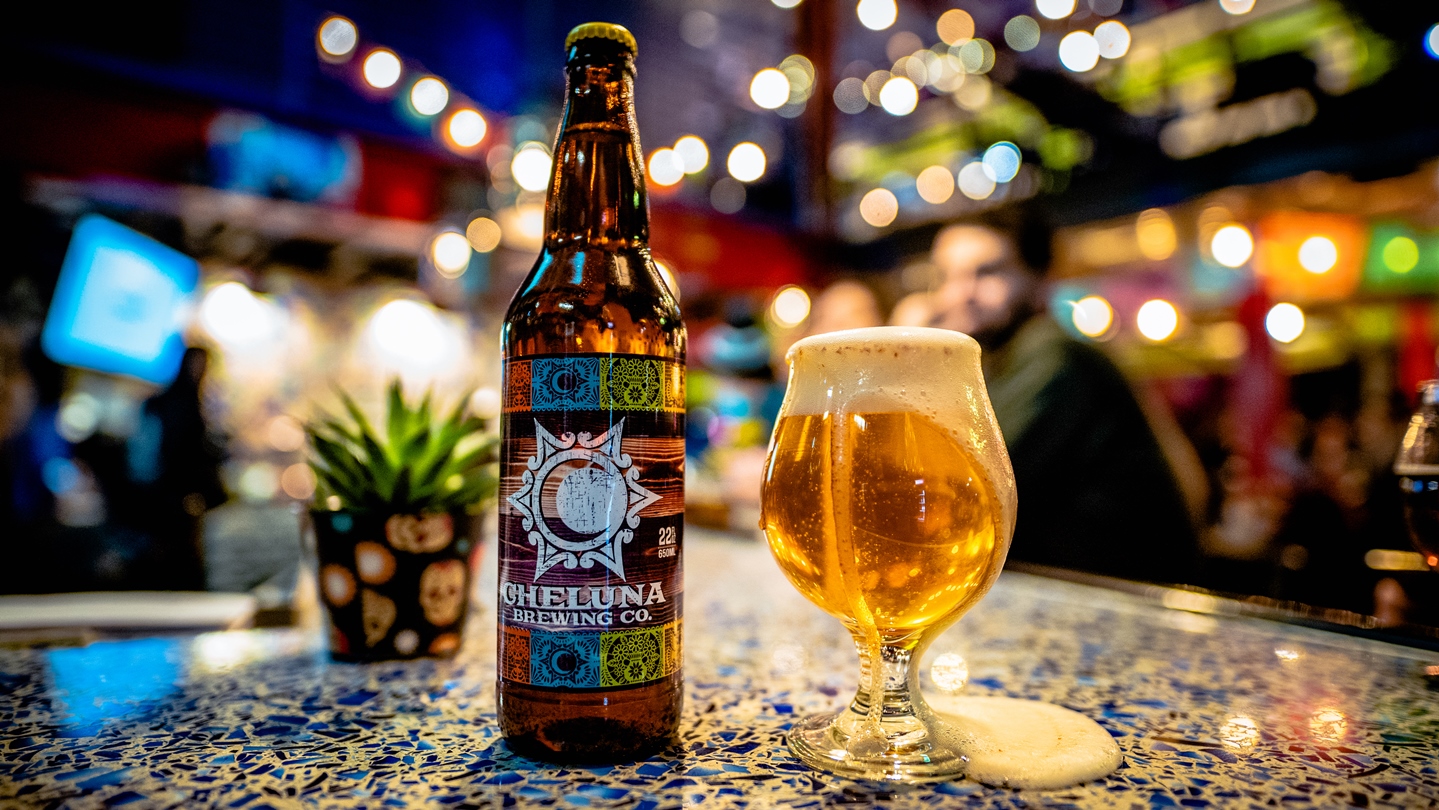 Dos Luces | Metzli Pulque
It doesn't get much more traditional than this 7% ABV beer from Denver's Dos Luces Brewery. Pulque is a drink that originated with the Aztecs in ancient Mexico. It's a complex, slightly sour corn-based beer brewed with a significant amount of maguey sap, the same plant Mezcal is made from.
"We got our house bacteria culture from the maguey itself," explained co-founder Judd Belstock. "What is growing in the maguey is what we use to brew it. We have a farm in Mexico that we work with called Villa de Patos and they do 53-gallon barrels just for me."
Celebrating with this beer today has a slightly different feel than what it might have during the height of the Aztec empire.
"Pulque was reserved for the priesthood and for special ceremonies," Belstock said. "If you were about to be sacrificed, you got two cups of pulque. You got to drink a little bit before you went. It was considered a gift from the gods."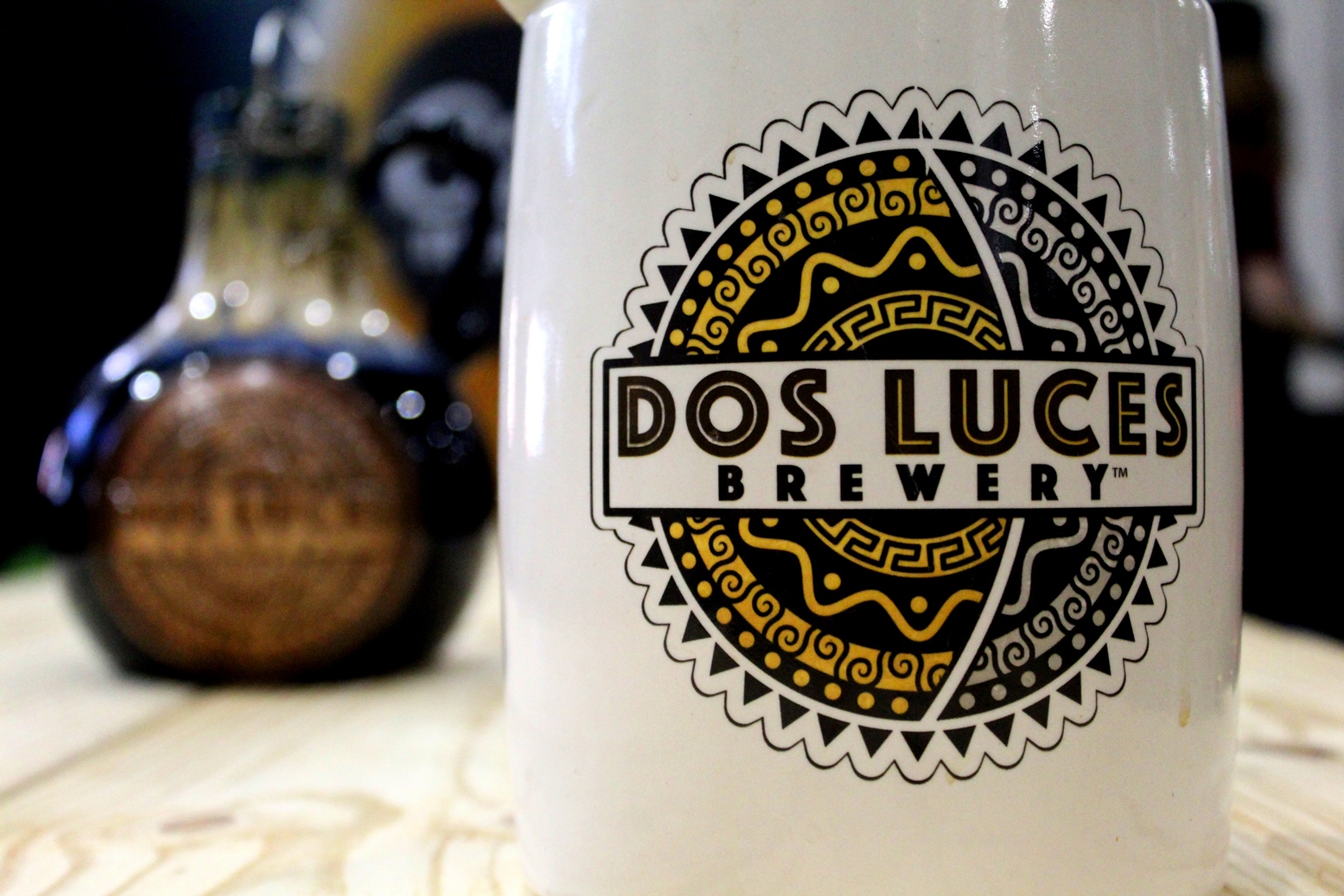 Raices Brewing | Manguito Blonde Ale
Denver's Raices Brewing brews the perfect beer for a patio party in the form of Manguito, a 4.5% ABV Blonde Ale brewed with mango (the name literally means "little mango").
"Manguito was inspired by this tropical fruit found abundantly in Latin America and the Caribbean," said co-founder Jose Beteta. "We found this fruit perfect because of its sweetness and its importance in our economy and our gastronomy."
He explained this "little mango" is second in popularity during warmer months only to his brewery's Hazy IPA.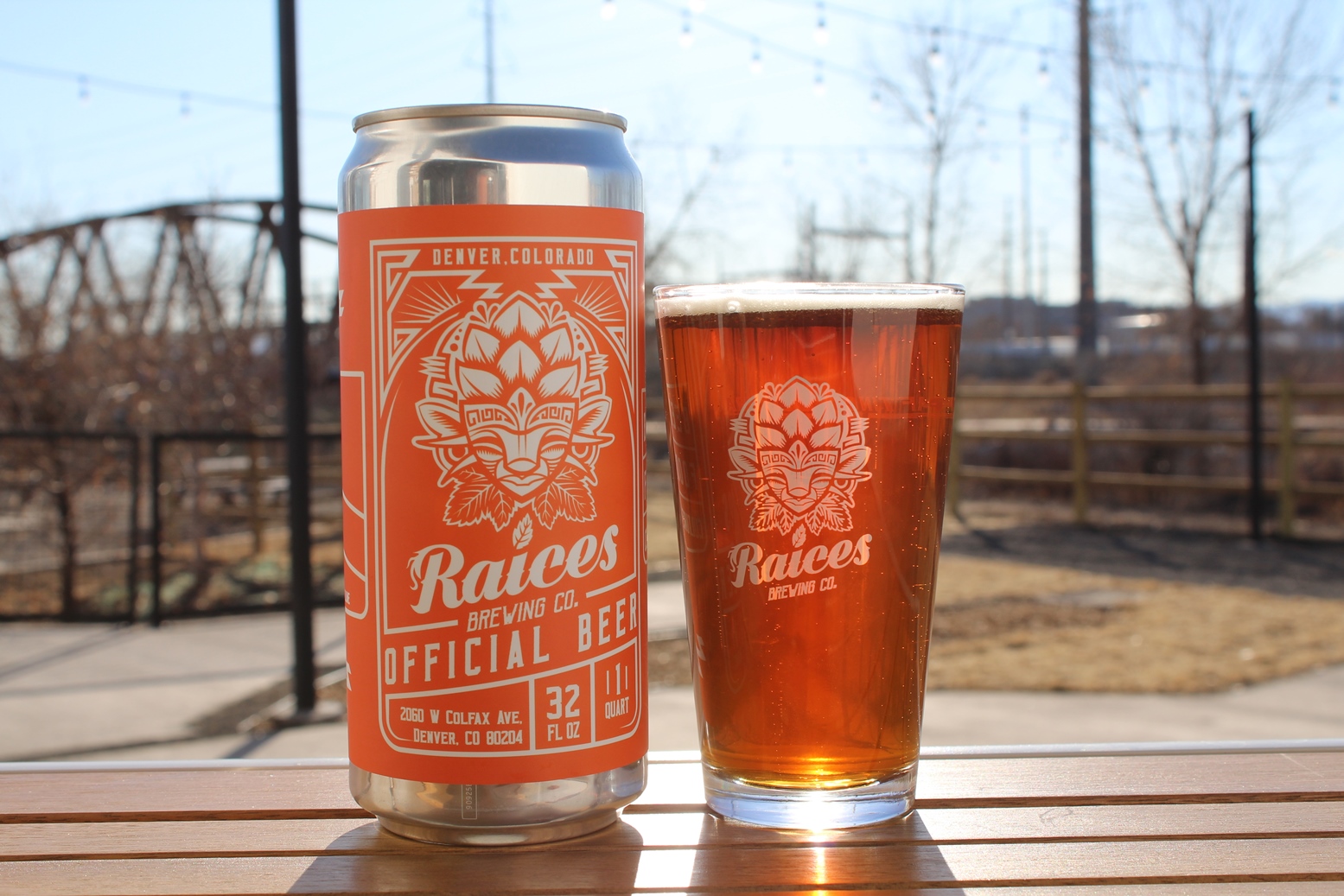 Cerveceria Colorado | Horchata Blonde Ale
Denver's Cerveceria Colorado hosts several craft breweries from Mexico each year for their Great Mexican Beer Fiesta on the final day of the Great American Beer Festival. They recently brewed their 5.2% ABV Horchata Blonde Ale in collaboration with Cerveceria San Pascual Baylon in Cholula, Mexico.
"This beer resembles traditional Mexican horchata in flavor," said spokesperson Diana Crawford. "It is brewed with rice, lactose sugar, flaked wheat, cinnamon and vanilla, resulting in a creamy, sweet, easy-drinking and balanced beer."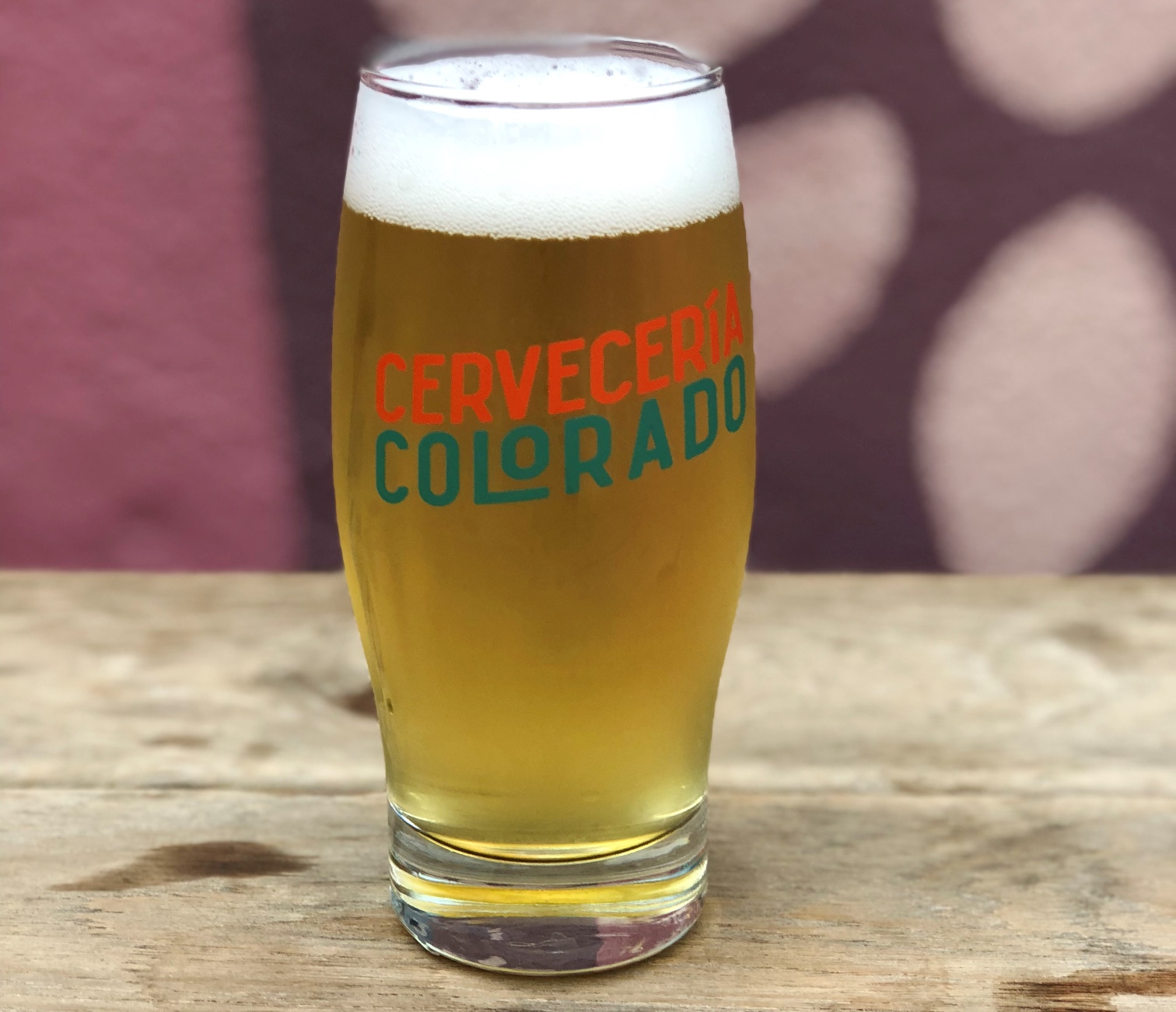 Border X Brewing | Abuelita's Chocolate Stout
Border X Brewing in San Diego is another brewery whose entire stable of beers reflects the brewery's heritage. Blood Saison is brewed with hibiscus and agave and evokes the traditional Mexican drink Jamaica; their Horchata Golden Stout is a hefty (9% ABV) tribute to another popular Mexican treat.
Abuelita's Chocolate Stout brings together nostalgia and indulgence for the perfect Cinco de Mayo dessert in a glass. This stout is inspired by Mexican hot chocolate but keeps the ABV more reasonable than many such beers at 6.5% ABV. The beer is brewed with lactose and Abuelita chocolate bars, which impart cinnamon and chocolate flavors to the beer.
Atrevida | Drunken Churro Witbier
Atrevida Beer Company in Colorado Springs was Colorado's first Latino-owned brewery with a female head brewer. Jess Fierro had a passion for infusing flavors from her heritage into her beers as a homebrewer and continued that once she and husband Rich founded Atrevida.
Churro Witbier is a 5.3% ABV Belgian-style wheat ale brewed with agave, cinnamon and other spices to evoke the flavors of the popular churro waffle dessert.
The Fierros are just as passionate about seeing diversity represented in craft beer as they are about making excellent culinary-inspired beers. Their Instagram motto is "A brewery where the Latina is in the driver seat & diversity is on tap!"
5 Rabbit | 5 Vulture Oaxacan-style Dark Ale
Chicago's 5 Rabbit Cervezeria is a Latino-owned brewery combining American and Old World beer styles with Latin American flavor ingredients; it's also the first Latin American-inspired brewery in the U.S. For example, their 5 Lizard Witbier is brewed with lime peel and passionfruit for a variation on the Belgian classic.
5 Vulture (the names in "The Fives" series are inspired by Aztec mythology) is an Oaxacan-Style Dark Ale. It's a deep amber-hued ale withf 6.4% ABV brewed with piloncillo and ancho chile. The piloncillo (an unrefined sugar used in Mexican cooking) lends notes of caramel and toasted sugar; the ancho provides a subtle and complex heat.
While you celebrate the victory of a small band of Mexican defenders over the invading French in 1862 (not "Mexican Independence Day," as is commonly misunderstood), lift one of these excellent beers inspired by the flavors of the beautiful country of Mexico. ¡Salud!
---