No Comments
The Return of Great Lakes Blackout Stout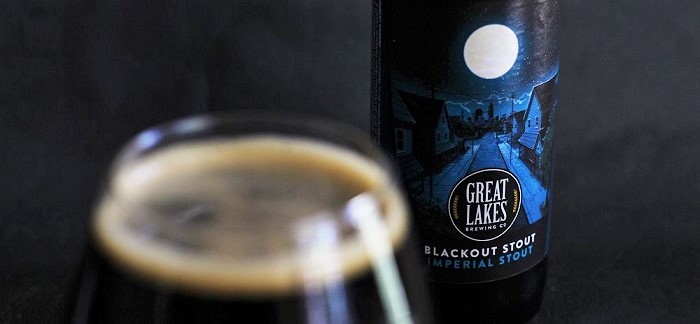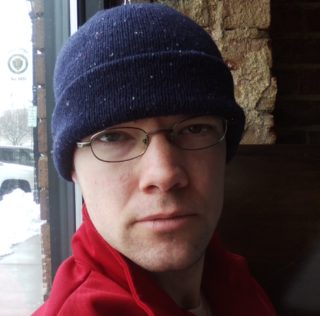 On the evening of August 14, 2003, an electrical blackout caused by a simple software bug plunged over 50 million people in the eastern United States and Ontario into darkness. While some places had power back within a couple hours, many were left without electricity for two days. Much of the media attention focused on covering the disaster in New York City, but other regional cities were similarly affected, including Cleveland in the northeast corner of Ohio. Cleveland's Great Lakes Brewing Company immortalized the event by releasing a dark-as-night Imperial Stout they called Blackout Stout later that year. After a three year hiatus, Blackout Stout is now back for 2022.
The story of the beer that would come to be known as Blackout Stout actually starts well prior to that infamous power grid failure, before Great Lakes Brewmaster Mark Hunger started at the brewery a quarter of a century ago.
"It started out as pub beer in the mid 90s," says Hunger, explaining that the Great Lakes brewpub in the Ohio City neighborhood of Cleveland regularly offers tap-only beers that never make it to package. "Before we put this beer in bottles, we made it under a different name. It had a following, and it made sense to put it in package."
Ohio's largest independent craft brewery believed the Blackout name was appropriate to the roasty 9.9% ABV Stout. It has remained a popular limited release brand for nearly two decades, though it took a break from package distribution beginning in 2019. After releasing barrel-aged pub exclusives for a couple years, the brewery felt it was time to bring the beer back.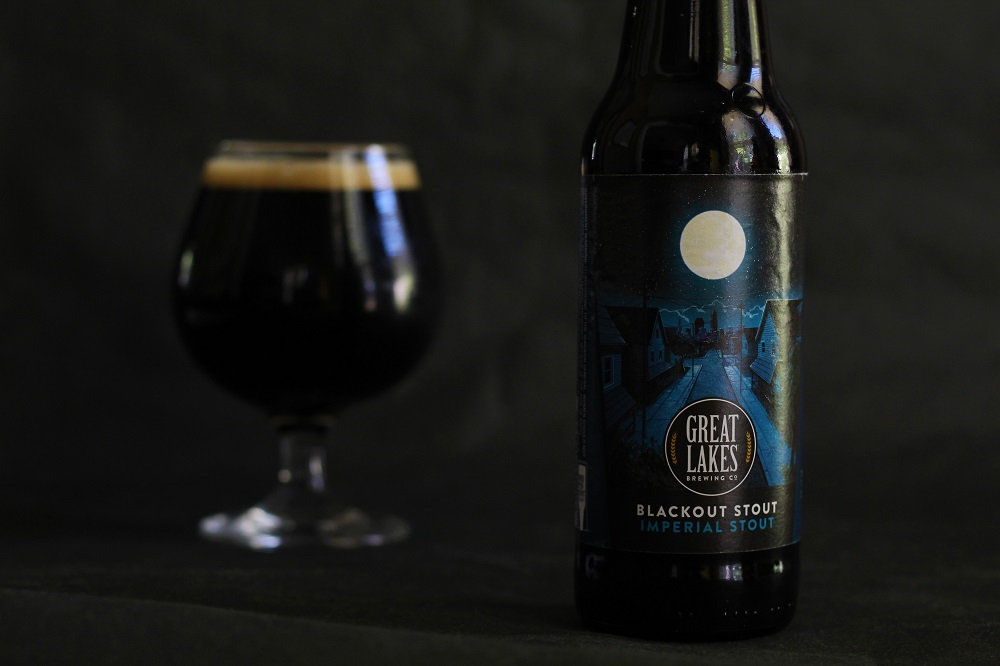 Brewing a Blackout
Given it takes its name from a significant hardship, Blackout Stout is appropriately challenging to produce.
"From a brewer's perspective, it's a difficult beer to make because of the extra ingredients required and the extra nutrients so the yeast can ferment it all," explains Hunger, noting that consumer response will determine if Blackout continues as an annual release. "We do believe it has a good following, and we think it's going to sell."
A relatively simple — albeit robust — malt bill of 2-row pale malt, crystal malt, black malt and roasted barley provide a bold, intensely roasty foundation that harbors a healthy punch of bitterness and piney hop aroma from Simcoe and Northern Brewer hops. The body is full but not sweet, and shifts between the dry cocoa and dark coffee of the malt base and the brisk, foresty character of the hops.
While the beer's dark, opaque color is an obvious nod to its namesake disaster, Blackout's label art also helps tell the story of a day and evening individuals across the eight affected states will keenly remember. The current label was illustrated by Sam Hadley, and Great Lakes provided him with views of historic homes, streets, and alleys around Cleveland for reference. The label shows a large, full moon hanging low over a residential street, glowing just above the downtown Cleveland skyline in the distance. A deep blue colors the sleeping city, with pinpricks of starlight dot the night sky.
"The moon has been a consistent 'character' on Blackout Stout [labels]," says Great Lakes Brand Marketing Manager Marissa DeSantis. "For the new label, we really wanted the moon to be the star, as it was the only source of light in several areas during the historic blackout."
She explains that Great Lakes founders Pat and Dan Conway often describe how bright the moon appeared in the sky over the brewery that night. Hunger remembers the event in slightly less idyllic terms.
"We were scrambling around to figure out how to save our beer," he says. "There wasn't much we could do. We lost power for quite some time."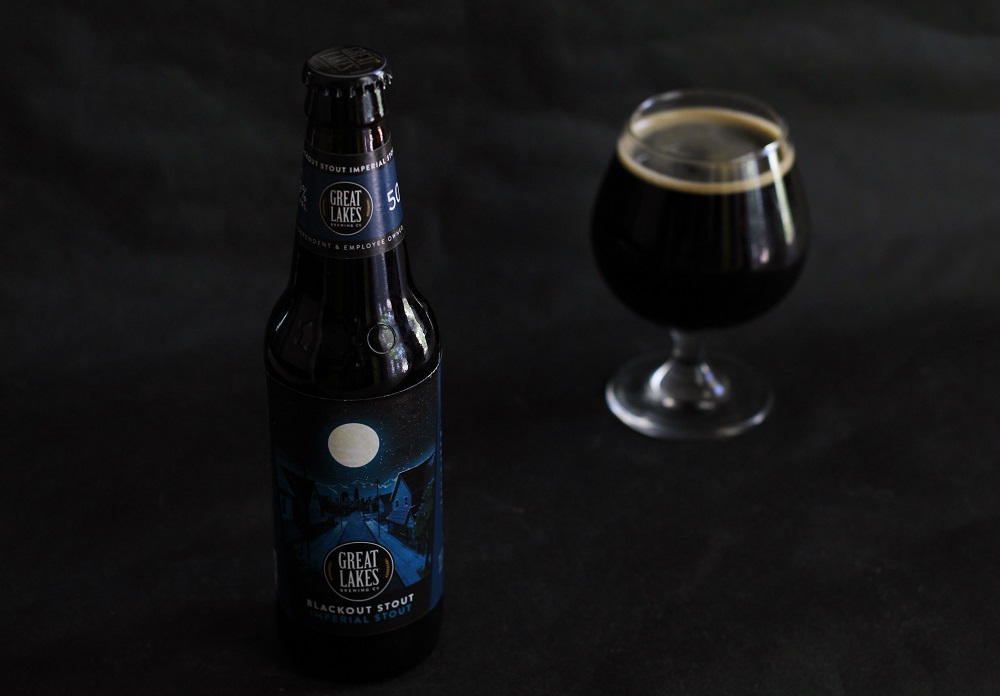 Nearly twenty years later, even Hunger is able to share the memory with a chuckle, and he has a fondness for Blackout Stout despite the challenges involved in brewing it.
"You can smell this beer for some time and appreciate the complexity of it before taking a sip, and the flavor is going to be just as big," he explains. "The finish is going to be warming. It's going stick with you for a little bit. You're gonna know you tasted a Blackout Stout."
Blackout Stout will begin hitting shelves September 12.
---