No Comments
Oak Park Micro Brew Review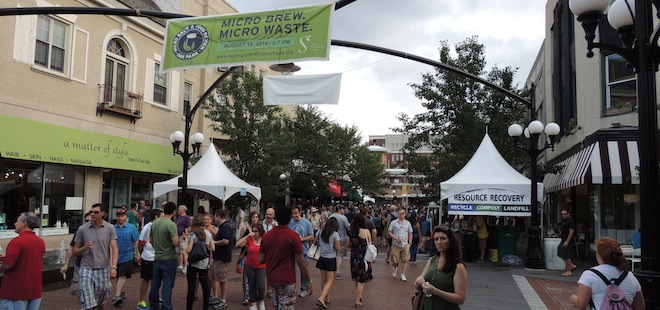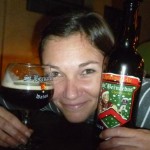 Oak Park Micro Brew Review
Downtown Oak Park, Illinois is a perfect place to host a beer festival. The quaint, shady brick streets are lined with sidewalk cafés, pubs, and specialty shops, and the area is easily accessible by several public transportation routes. In fact, the train station acts as the geographical center of the festival. Started in 2008, the Oak Park Micro Brew Review is the largest zero-waste craft beer festival in the Midwest. Instead of trashcans, there are recycling and compost stations, and experts are on hand to educate fest-goers on the topic of sustainable practices.
The Oak Park festival is put on by the Illinois Craft Brewers Guild (ICBG) in partnership with Seven Generations Ahead, an organization dedicated to building healthy and sustainable communities. This year's roster boasted a total of 74 breweries, each of which is a registered member of the Guild. All but a few are Illinois breweries, and 28 of them are in the city of Chicago alone. This makes for a true showcase of local beer, and creates an intimate sense of friendship and community.
One of the most unique, and probably coolest, things about the festival is the ICBG ReplicAle project. Each year, member brewers are invited to take on a particular beer style. They are only permitted to use a few variable ingredients, such as a small portion of the grain bill and variety of hops, so this project really demonstrates the small differences in brewing technique and system setup. This year, 33 breweries accepted the challenge to brew an American Red/Amber ale, and the results were as varied as the breweries themselves.
I have been lucky enough to work at several beer festivals over the summer as a volunteer for the ICBG, and this was definitely my favorite to date. The weather was beautiful, the beers were amazing, and everyone had a blast. I'm looking forward to next year already!