No Comments
New Belgium Challenges Winter Olympic Sponsors to Put Climate Action Before Ads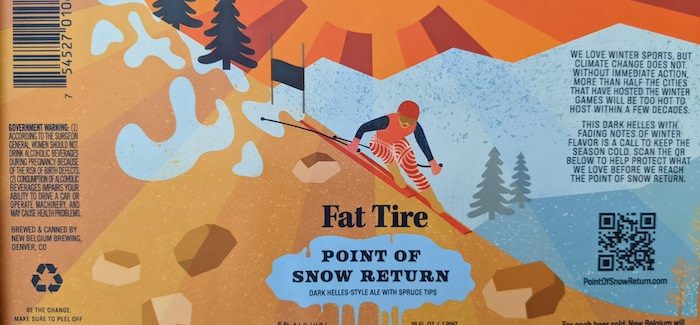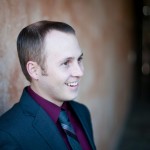 As the 2022 Winter Olympics begin this Friday, February 4, New Belgium Brewing is pushing all sponsors of the games to have 2030 Climate Action plans. Furthermore, to generate awareness amongst beer drinkers New Belgium is producing a limited-edition, charity-fundraising Fat Tire Point of Snow Return, a Dark Helles brewed with spruce tips.
To start, this call for action stems from a climate change study conducted by researchers from Austria, Canada, and China. From the study, researchers believe only eight of the previous 21 host cities for the Winter Olympics would still be cold enough by the end of this century to host again. That is if greenhouse gases do not decrease by significantly large amounts.
Now, New Belgium is no stranger to being a corporate leader in taking action on climate change. Fat Tire was the first and is one of only a few certified carbon neutral beers. For the future, the entire company is working toward reaching net-zero emissions by 2030.
"Our ability to confront the climate crisis is the new bottom line," says New Belgium CEO Steve Fechheimer. "In the year 2022, if you don't have a climate plan, you don't have a business plan."
Petition for IOC to Require Sponsors to Invest in Climate Change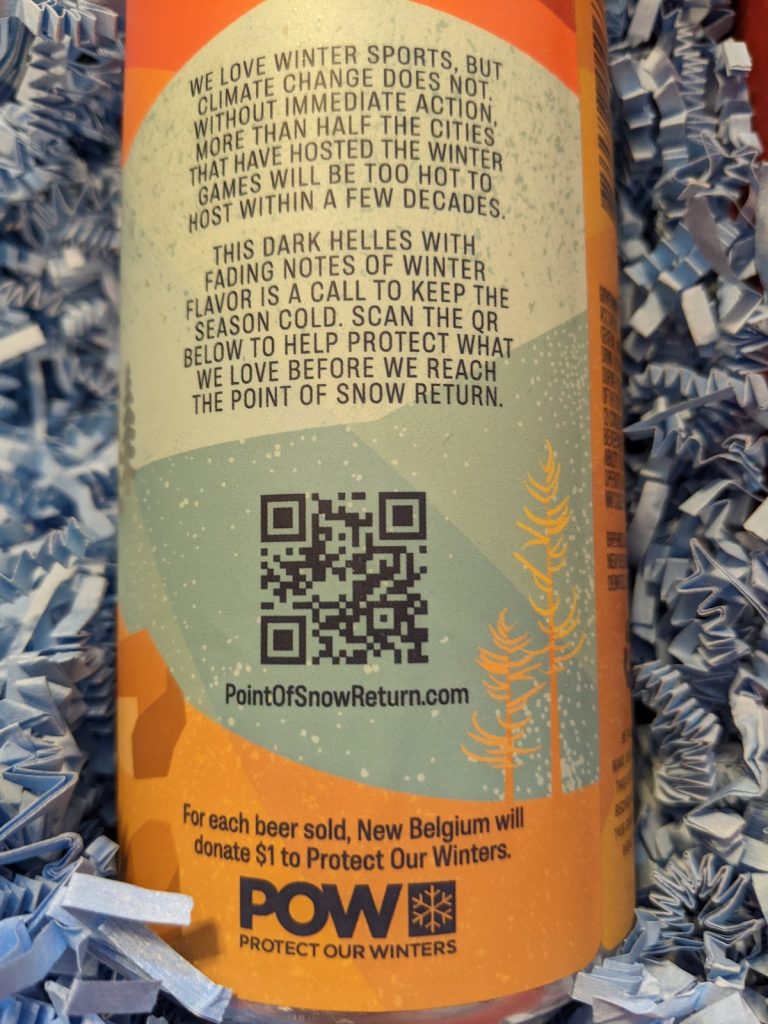 Additionally, New Belgium is working with the non-partisan, nonprofit, Protect Our Winters (POW). Together, they are asking people to sign a petition. The petition tells the International Olympic Committee (IOC) that if big corporations want to profit from the Winter Games, they need to invest in winter's future through real climate leadership.
The petition is at PointofSnowReturn.com.
"The IOC has shown leadership in adopting its own climate action plan, and now it's time to use their influence to push big companies to do the same by requiring climate leadership from all future sponsors," says Fechheimer. "Companies that want to show love for winter sports should be invested in protecting their future, too."
About the Beer
Fat Tire Point of Snow Return | Dark Helles | 5% ABV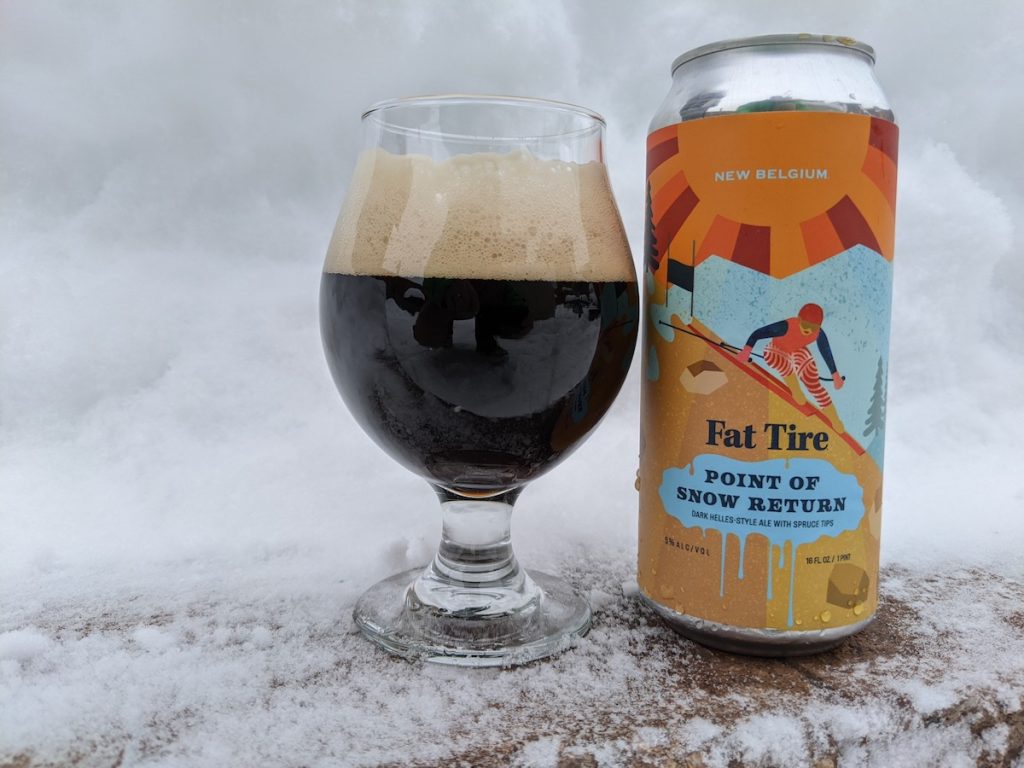 To start with, $1 from each Fat Tire Point of Snow Return beer will go to POW.
As for the beer, it is a dark Helles style. Usually, the Helles style is lighter in color as Helles means bright or pale in color in German. So, the intentionality of turning a normally light-colored beer to darkness echoes the message of the campaign.
Surely, the beer tastes dark with the flavors of the malts standing out. The "spruce tips" accent the malt flavors nicely.
Point of Snow Return also marks another beer in New Belgium's continued trend of using its Fat Tire and Voodoo Ranger IPA brands as platforms for other brews. As of now, there are four versions of Voodoo Ranger with different IPA styles. Last year, New Belgium used its Fat Tire brand in another campaign for beer fans to put pressure on corporations to create climate action plans.
Climate Action Awareness Through Beer
For Earth Day in 2021, New Belgium created a "less-than-stellar-tasting beer made only with ingredients from a climate-ravaged future" called Fat Tire Torched Earth.
In agreement, PorchDrinking's own Jaclyn Menendez that Torched Earth Ale, "has a troubling aroma right out of the bottle, not unlike a friend's first batch of homebrew."  Despite the poor taste, Torched Earth's main focus shared awareness that two-thirds of Fortune 500 companies did not have a 2030 climate plan.
With consecutive years of producing awareness beers, New Belgium seems unafraid to raise its voice. Especially, using its primary product and pushing beer lovers to encourage corporations to act immediately.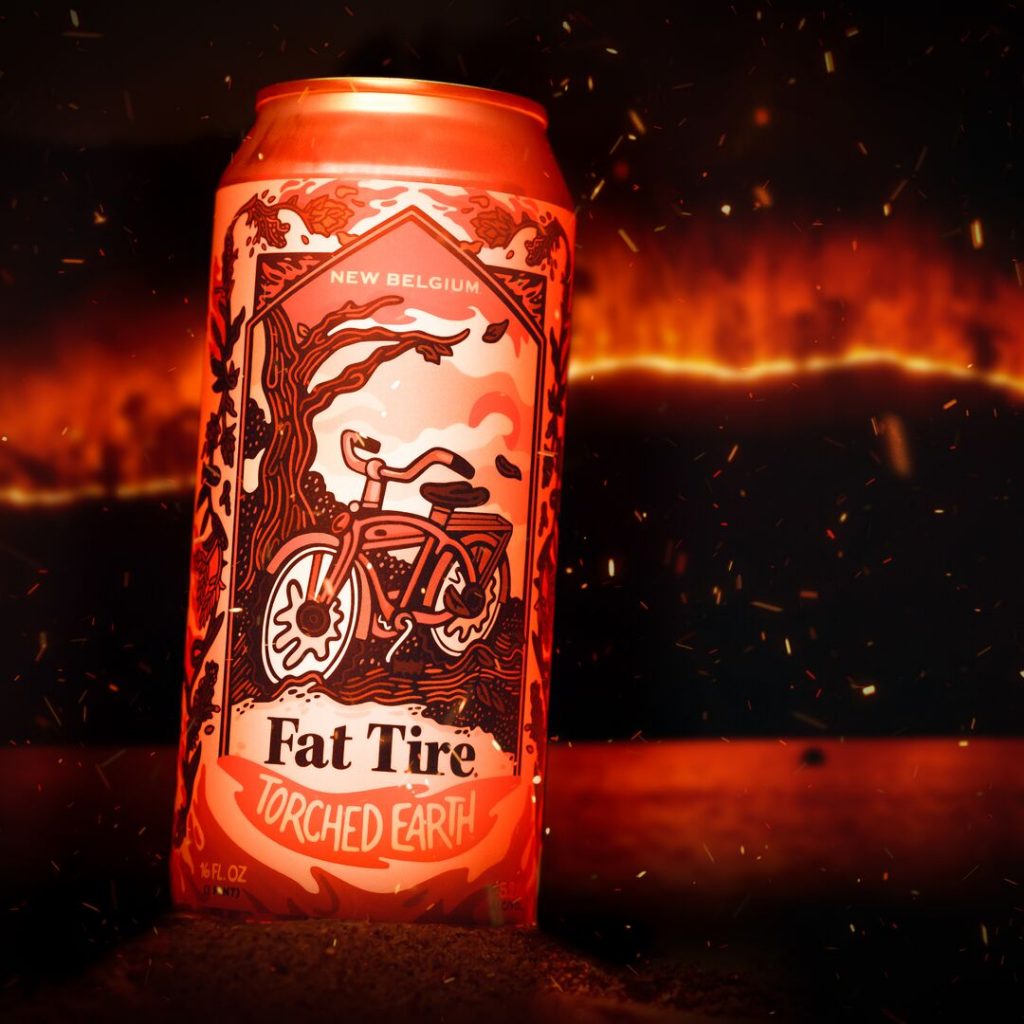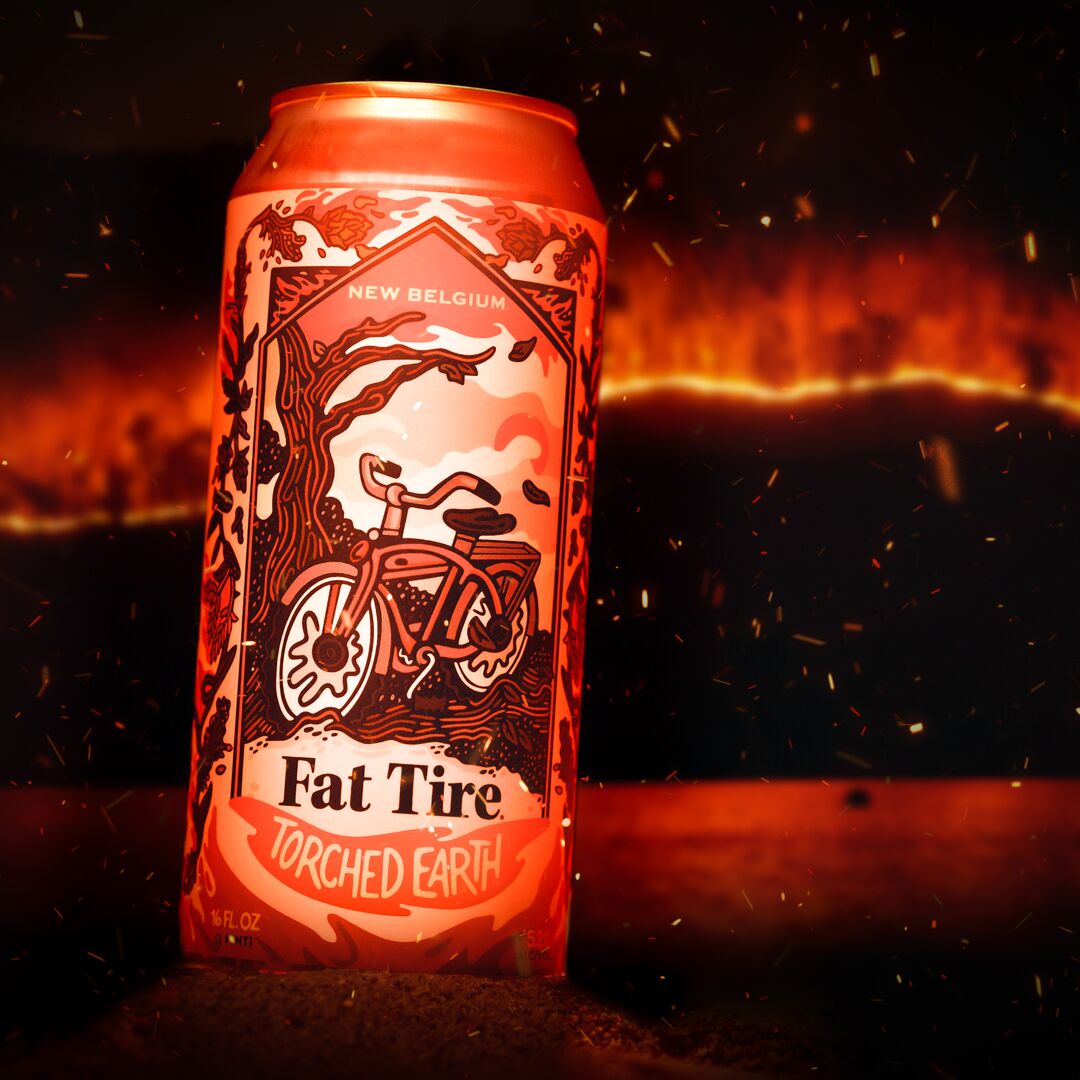 In September 2021, only 38 percent of Fortune 500 companies have climate action plans in place according to Natural Capital Partners. With that POW Executive Director is determined to ensure there is a future for winter sports enthusiasts. He says, "Businesses must play a vital role in enacting systemic changes to the way that we source, distribute, and consume energy."
The featured image is a picture of the beer label of New Belgium's Fat Tire Point of Snow Return. The label for the beer was created by Sophia Yeshi, an illustrator and graphic designer based in Brooklyn, New York.
---