No Comments
Some FATE at SAVOR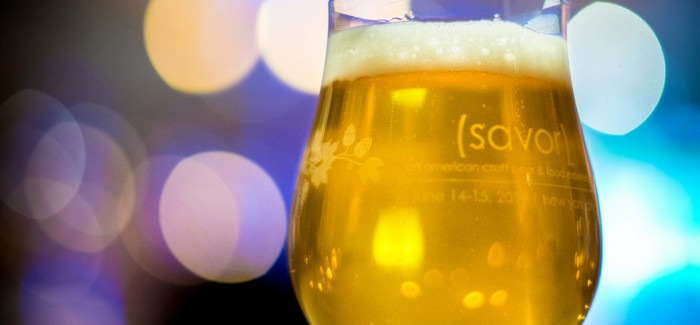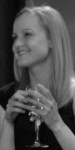 PorchDrinking was lucky enough to snag tickets to SAVOR this week, the fancy craft beer and food festival held in the stunning National Building Museum. (Remember President Bill Clinton playing the saxaphone at his inauguration? Yeah, it happened there.)
Photo credit: © 2013 JENSEN SUTTA
SAVOR is presented by the Brewers Association and will feature over two nights, according to its numbers, 76 small and independent American craft breweries from 29 states. Plus, there will be food. Impressive, bold food. For example, Devil Backbone's Danzig will be paired with espresso-crusted bison on black bread; New Belgium's Le Terrior will be matched with coconut cheesecake with coconut meringue.
But there is learning to be had, and this is where the salons enter the scene. These are the smaller, more intimate themed sessions where attendees will be able to chat with owners and brewmasters on issues ranging from bottle conditioning to pairing craft beer with doughnuts.
One salon will be led by Boulder-based FATE Brewing Company on barrel-aged beer. This is the first SAVOR for 33-year-old Mike Lawinski, FATE's owner and founder, and he's looking forward to the exposure not only for FATE but for his personal brewing development.
FATE only opened last year, but Lawinski has years of experience and familiarity with barrel-aged brews and liquors; he's a tequila and whiskey lover. Lawinski took a few minutes to share with PorchDrinking his plans for the salon and his thoughts on barrel-aged beer.
Why barrel-aged?
Barrel-aged isn't anything new. It may be a hot new style, but five years ago I was running a whisky and beer bar: It's a natural marriage of those two. Generally, it's a style that I like — how wood affects beer. By happenstance we have been barrel-aging quite a few things. [Going to SAVOR], we thought that if we were going to do a salon, if we wanted to tell the story of what we do different or what's unique about us, we thought that we could show how we do barrel-aging different. The footprint of that: We have two beers out of tequila barrels. That isn't seen very often.
Definitely. What's it like?
We have one that we think is the Gatorade of beer, a nice light style with a little salt [profile]. It's a great post-run, post-bike ride beer. It gives us the opportunity to use citrus and salt components in the tequila barrel.
… We'll be showing an imperial IPA aged in a bourbon barrel as well as one aged in a tequila barrel. It's to show the difference between the two, a side-by-side comparison.
What I love about barrel-aging is that it's a very living process. Is this a beer I want to be finished today? Or do I want to wait for tomorrow? It changes over time. It's a different type of a challenge for a brewer: Do I cut its flavor manipulations off now or go further with it?
But barrel-aging isn't for everyone, right?
There are a lot of tequila aficionados who love unaged tequila. Similar tale might be told for beer aficionados. I just think it's fun to show diversity in beer.
Why did you want to go to SAVOR?
It's a really neat event. They limit it on many levels, part of that is the number of breweries, making it a boutique-type event for beer fans. All of the beers are paired with food, which raises a beer event up a notch. And a part of the requirements for participants is that owner and head brewer must both be at the booth at all times. Overall, I think from a business standpoint, there is a lot of worth in having events in areas that you distribute, but SAVOR is such a neat event and we love supporting the Brewers Association. We put our name in the lottery [to participate] and said, why not.