2 Comments
American Pale Lagers | The Comeback Kid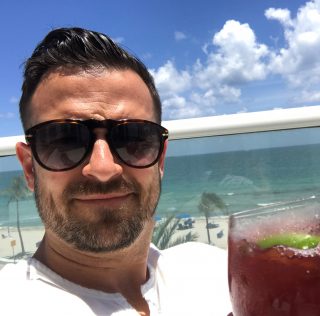 Pale Lagers have a complicated history in the US. In the wake of prohibition they were the preferred style of the emerging "macro" brewers. Using cheaper grains and industrializing the brewing process, they were able create low-cost Lager beers that allowed them consolidate their share of the beer market and squeeze out  smaller brewers who couldn't compete. Fast forward to 1978 and a once thriving and diverse US beer market had atrophied to only 44 breweries, most of which were producing the homogeneous, low quality, watered down beers that would come to be known as American Adjunct Lagers.
When the craft brewing revolution came along, it largely avoided Pale Lagers styles like Pilsners and Helles. Eric Toft, American ex-pat and Brewmaster of the premier German Lager brewery Schönram, says the blame lays squarely at the feet of these big business brewers. Despite the fact that when done right these beers are extremely delicious, "the industrial American brewers sacrificed the taste and completely watered down their [Lagers] so that they could appeal to a broader audience. Lagers got a really bad wrap from this and it almost killed the style in the US."
This bad reputation paired with the preference of American brewers for boldly flavored beer styles, limited the range of craft beers being brewed in the States. Go to your average craft beer bar today and you're likely to find the majority of the tap handles dedicated to IPAs and other aggressively flavored Ale styles. Look for a traditional Pale Lager and you'll be lucky to find more than one perfunctory, often forgettable, offering.
Yet, drinking preferences are cyclical and American Lagers appear to be making a bit of a comeback. Of late, we've started seeing a number of brewers generate a lot of hype for their traditional style Pale Lagers. Suarez Family Brewing's Palatine Pils is a prime example. According to Dan Suarez, the Owner and Head Brewer at Suarez, "In the first 12-16 months after we opened, Pils was actually a hard sell for us, but we've seen the shift. People come in now and stock up on Pils and ship it to their buddy in California. If you told me that was going to happen in 2016, I would have told you there's no way."
https://www.instagram.com/p/Bn6-3r2F8yi/?utm_source=ig_web_copy_link
According to Greg Ingert, Beer Director behind celebrated beercentric establishments like Sovereign and Churchkey in Washington DC, "we're hitting a point where there's a burn out on Hazy IPAs, Fruited Sours, and Pastry Stouts. Classic brewers and newfangled brewers are all starting to make traditional styles." He says, "lagers are having a moment right now. If I put a lager on my beer list, it sells ten times more than say something like a Belgian Blonde Ale. They're fresh. They're clean. They're delicious. There's a lot of people that just enjoy drinking a clean refreshing beer." Today, tons of brewers all over the country are producing extremely high-quality Pale Lagers. Beyond Suarez Family you see places like Hill Farmstead, Blue Jacket, Oxbow, Live Oak, Threes Brewing, Notch Brewing, Jack's Abby, Single Cut and The Bruery all creating amazing Lagers, and that list barely begins to scratch the surface.
Bierstadt Lagerhaus in Denver is another example of an outstanding American Lager brewer, producing world class quality beers like their Slow Pour Pils and Helles. When asked why Lagers are becoming fashionable again in the US, Head Brewer and Co-Owner Ashleigh Carter thinks it has a  lot to do with how great they are for social drinking. Not only does their lower ABV makes them more sessionable, but they are subtle enough that they don't have to be the focal point of the conversation. In contrast, drink a mouth puckering sour or 100+ IBU hop bomb and the beer itself often ends up being the topic of discussion. "I'm a producer and I love beer and I love brewing it, but it's boring to sit around sniffing beer and analyzing what types of hops it has." Ashleigh says, "Beer is a social thing. It's about being in the pub and sharing life stories. It's just the extra thing, that accompanies the socializing."
https://www.instagram.com/p/B2LRacDlZe9/?utm_source=ig_web_copy_link
It's hard to argue with the importance of having great session worthy beers. There's a reason why Pale Lagers are the most consumed beer style in the world. When done right they taste amazing and are highly refreshing. For all the occasions where a boozy, juicy, bitter, roasty or malty flavored beer is called for, there are at least as many times when a clean refreshing Pilsner is exactly what the doctor ordered.
The wide appeal of quality Lagers suggests that the current increased popularity in the US is less of a temporary trend or cycle and instead something much more permanent. As Dan Suarez suggests, "Lagers are seeing a nice consistent growth and I feel like that's better than the flash-in-the-pan 'trends' of the industry. I don't think they are trends at all. I actually think it is something happening organically and slowly. [Lagers] are not so much a trend as a slow consistent growth that has much more staying power."
I for one hope he's right, cause when the weather warms and BBQing and porch drinking season arrives, it's hard to beat a fresh, high quality, domestically produced Pale Lager!
Feature Image Photo Credit: Suarez Family Brewery
---