One Comment
Festival Recap | BrüFrou 2015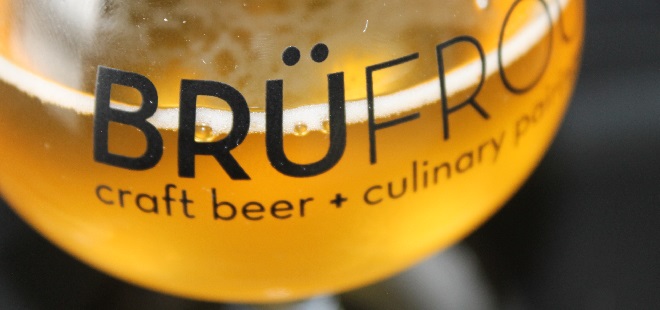 Average Reading Time: 7 minutes
Special thanks to Dustin Hall of The Brewtography Project for providing photos for this event. To see more from his shoot of this event and breweries around the state visit The Brewtography Project.
BrüFrou [broo-froo] is the craft beer and food pairing event for foodies who appreciate the nuances of tastes, scents and textures…but there's more to BrüFrou than meets the eye…and the tastebuds.
WE all know that beer pairs with food better than wine. So do the folks that ushered in this culinary pairing and craft beer event. The inspiration for BrüFrou is Colorado's vibrant local roster of community beer and food events, revealing an inflection point on the scene. Craft beer has moved main-stage, no longer a sidelined curiosity. Building upon the localized celebrations, on April 25th, from 11 AM to 8 PM, BrüFrou did just that: elevated the scene to a new level and brought out many a craft beer gourmand.
In their second year, BrüFrou has upped the ante and afforded a limited opportunity for 90 attendees to experience fun insights from the super talented brewmaster and chef partners before the festival with their TastyTålks. The 90-minute session included a beer and food tasting, plus open Q&A discussions, and the TastyTålks ticket gave patrons a 30-MINUTE EARLY ENTRY to the 1pm Afternoon Tasting Session.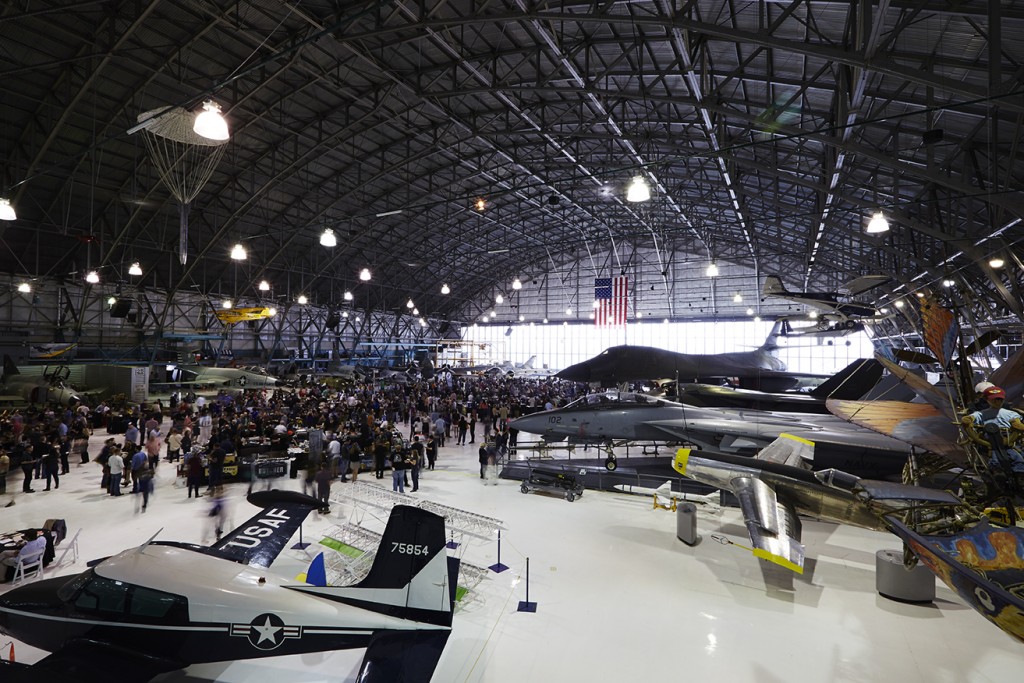 Culinary and brewing excellence is without bounds in our pioneering state. The creativity of the participating chefs and brewers is deliciously inspiring. BrüFrou moved participants through the line and into the expansive Hangar No. 1 at Wings Over the Rockies, offering a tasting tray that you could slip your beer sample glass into. The menu was printed out and provided a map of the layout. Participants sampled unlimited, uniquely curated food and brew pairings hosted in the 1939 built WW II-era hangar in the heart of the nostalgic Lowry Community of Denver. Each session had a few hundred tickets sold, but the space was accommodating, with plenty of room for folks to move to and fro throughout the venue without bumping into anyone or feel like we were being herded into a specific area.
The BrüFrou experience was large enough for the aficionado, yet welcoming to those just starting their adventure into the world of expansive tastes, scents and textures.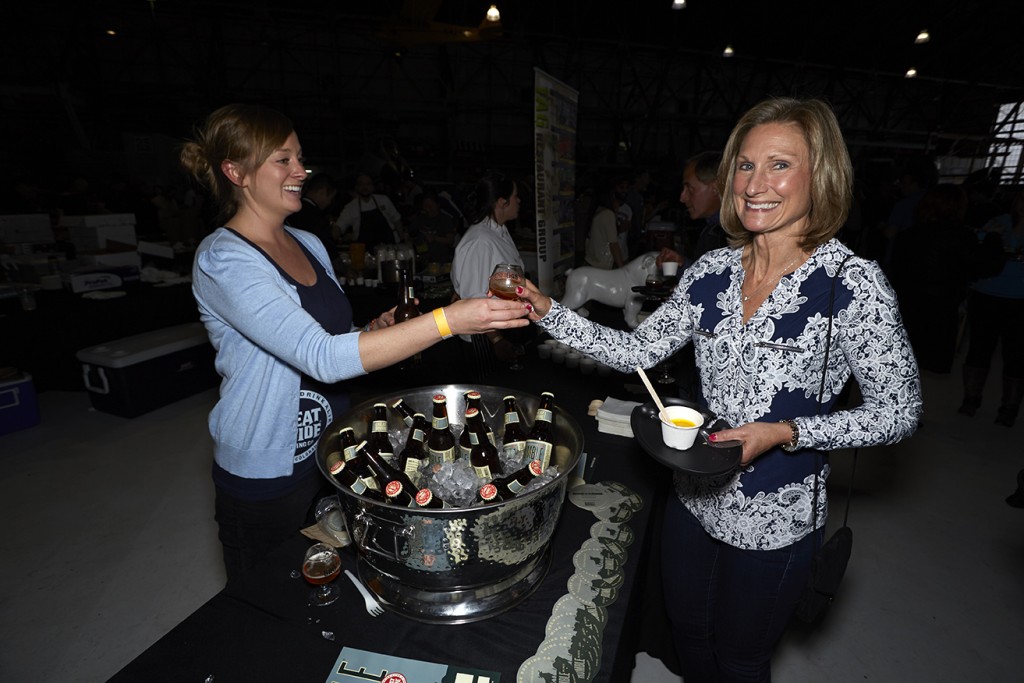 As I have said before, the addition of food to a beer event is a no-brainer. It definitely helps keep all of the patrons in check with the unlimited pours of beer.
On to the grub and brews! Here are some of our favorites:
Our Favorite Beers:
– Crooked Stave's Vieille Artisanal Dry Hopped Saison
– Elevation's Apis IV Quadrupel/Dark Belgian Strong Ale
– Four Noses Brewing's Citra Wheat Ale and the Hoppy Wheat Ale
– Jagged Mountain Craft Brewery's Wolfpack Black Saison
– Pikes Peak Brewing's 1501 English Mild
– Roaring Fork Beer Co.'s Wine Barrel Aged Trippel (one of a handful of DeBrü Beers – beers that were brewed specifically for this festival and for it's pairing).
–Bootstrap Brewing's Insane Rush IPA- We'd been hearing great things about this beer from our friends at Small Batch Liquors (currently the only store in Denver that carries this beer due to demand). The beer from Niwot, CO lived up to the hype. Extremely well balanced, great citrus flavors, not too over the top in bitterness and stunning can design to boot.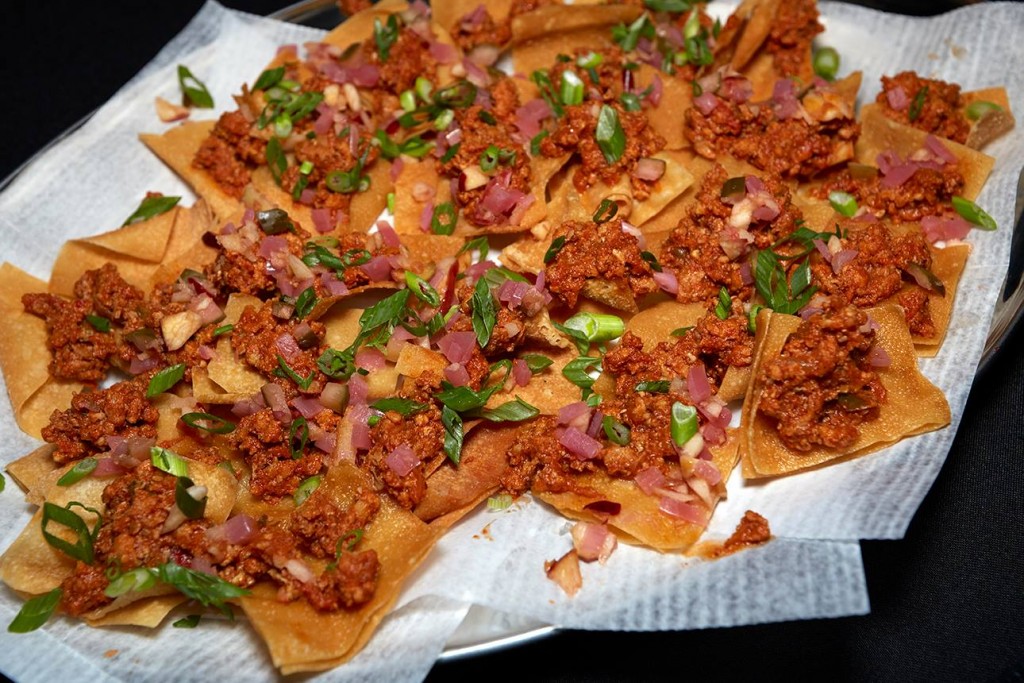 Our Favorite Bites:
– Euclid Hall's Citrus Scented Beef Hot Link, Butter Cracker with Gorgonzola Pimento Cheese. Although, Chelsea was not a fan. Cory attempted to barrage her to pick up the hot link, cheesy cracker. She totally did. Peer pressure at it's best.
– Denver Biscuit Company's Franklin Slider: Chicken Buttermilk Fried Chicken, Tender Belly Bacon, and cheddar cheese smothered in sausage gravy. Chelsea and Cory, full of food at this point, both wvlfed this down and then ceremoniously high-fived afterward. The folks standing at our table dispersed quite quickly with reticence towards what they just witnessed.
– Los Chingones Brainless Raspberry BBQ Short Rib Taco: Escape IPA braised short rib, sour apple saison-ginger slaw, micro wasabi with Brainless Raspberry BBQ reduction. Fuck. So. Damn. Good.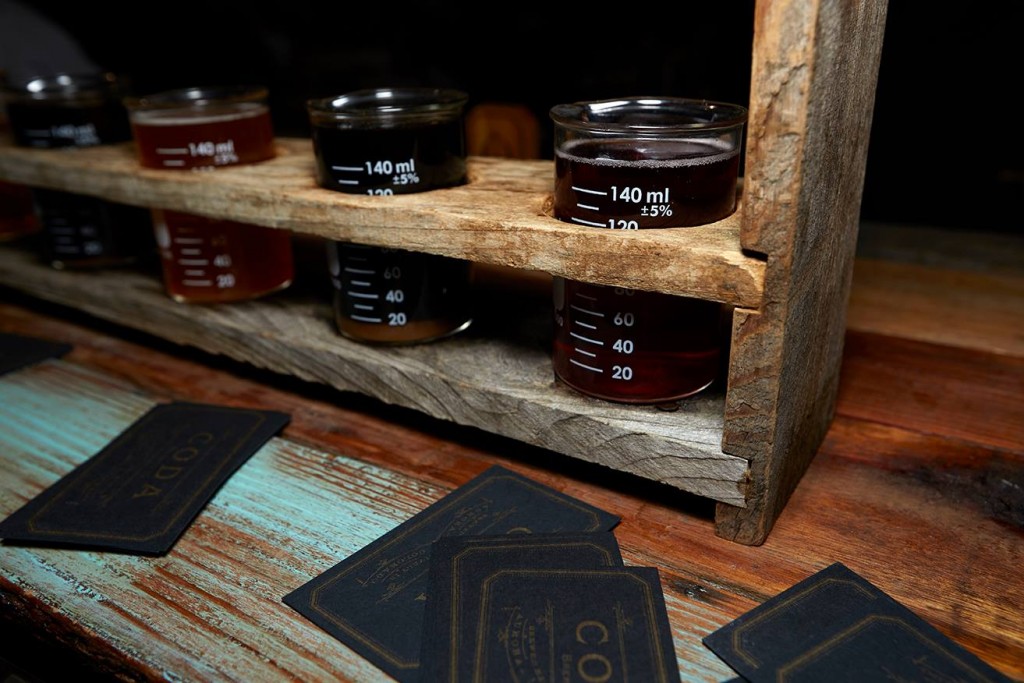 Our Favorite Pairings:
– Black Bottle's Rye Saison paired with West End Tap House's Wild Boar Joe Bite, served on a crispy wonton chip, with diced apple and pickle slaw (horseradish/habanero pickles made locally by the Real Dill Pickle Company). The rye saison was just fucking good. Like really great. Sloppy joe nachos only make sense. It's like having the munchies at your mom's, and you are just freelancing and finding whatever is laying around that should go together. Not to say this is thrown together, but all of the components are so complimentary. The apple goes perfectly with the wonton chip – not too salty paired with the tangy sweetness. Wild boar. Nacho chip made out of a wonton. Yes please.
– Coda Brewing's Sleepyhead Passion Fruit Imperial Kölsch paired with the Sugarmill's Caramelized Passion Fruit Chiffon Cake.
– Diebolt Brewing's Anton Francois French Ale (pssst, these are coming to cans soon! Just sayin') paired with Hapa Sushi's Fire Cracker Roll: Shrimp Tempura, avocado, and cucumber in a roll topped with spicy tuna, masago mayo, sweet soy, and tempura crunches.
– Fiction Beer's Waves and Ripples Gose paired with Table Top's (located in Park Hill) scallops were insane! Fiction continues to impress on the festival scene, this time with their Gose which was light, refreshing, slightly tart with great hints of lime and that soft kiss of saltiness at the end. All of that paired so well with Table Top's scallops. It never hurts to have scallops!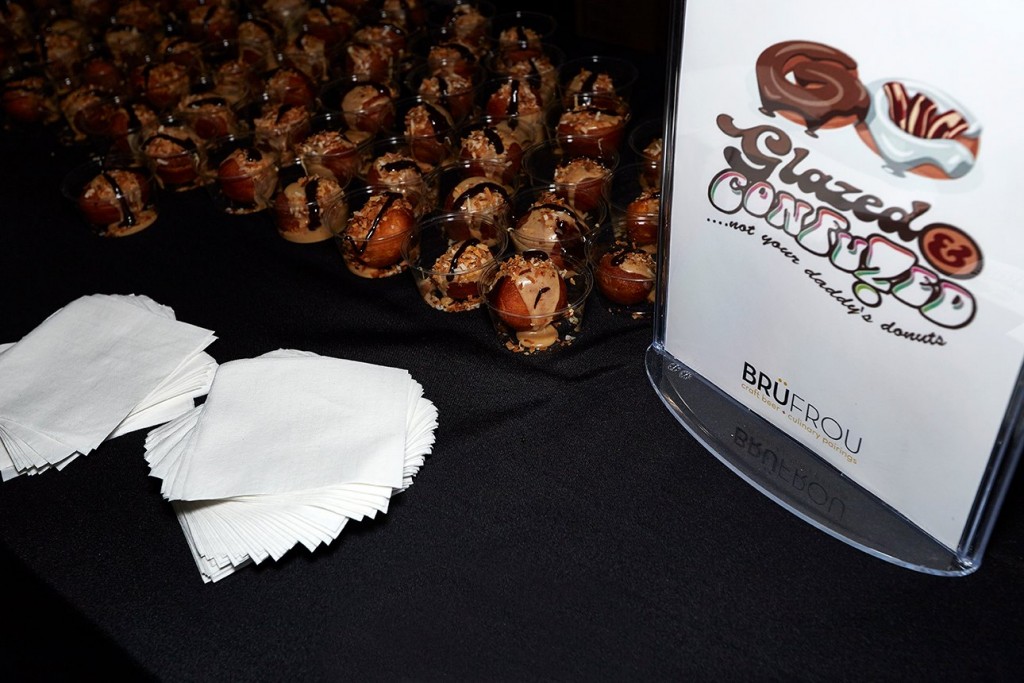 – Finkel & Garf Brewing's Rye Saison paired with Glazed and Confuzed's Samoa Donut. Surprisingly, most of the bites present were savory in nature, however this one made it count.
"This was like a girl scout cookie laced donut hole. After filling my fave with the sweet treat, I chased it with the rye saison to cut through the sweet. There were big, bready malts in the beer that started a knife-fight with the big, yeasty bread in the donut. It was the perfect push-and-pull on the palate and the winner . . . was me, the person enjoying both. Straight up doughnutty and That's That Shit I DO like!" ~ Cory
"I have really high expectations for donuts since I visited the Donut Palace in my home town of STL most days of the week once I could drive. Luckily, this little donut was able to exceed my high standards. Clearly it was good enough for Cory because he ate THREE. He is obviously THE donutwvlf! The spiciness of the saison cuts through the coconut and the chocolate. At first, there's a lot of that toasted coconut flavor but after the saison preps your mouth, it turns into a sweet and bready doughnut dream." ~ Chelsea
– Odell Brewing's fan favorite Tree Shaker Imperial Peach IPA paired with The Mainline's Tree Shaker Braised Pork Belly Sushi with Tree Shaker peach glaze and a smear of wasabi. This shit was the bee's-kneez! Cory's lack of words in the moment were, "This is like mad smokey. Like, really, sushi-ish." What a wordsmith right?! Hey, don't judge. Let's hear you describe sushi in words other than sushi-ish!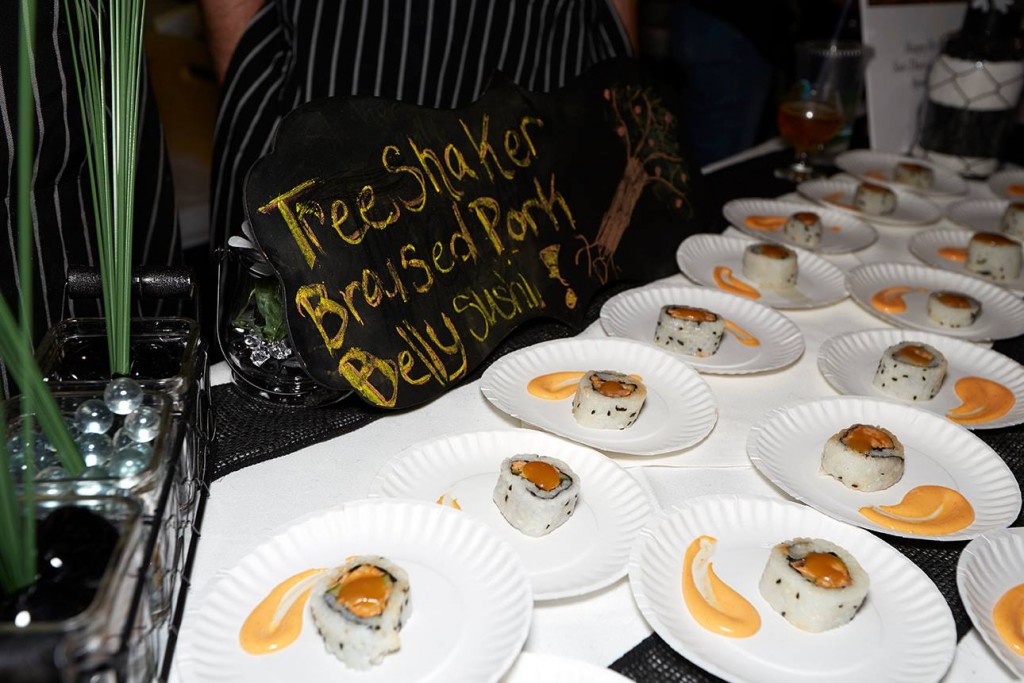 – Powder Keg Brewing's Dream Stealer Coffee Stout brewed with 2lbs/barrel of Boxcar Coffee (DeBrüe Beer) paired with Roaming Bull Brasserie's Braised Short Rip Pot Pie: Coffee rubbed short ribs braised in Dream Stealer on a phyllo puff pastry with pickled radishes and a citrus vinaigrette.
– Station 26 Brewing's Experimental 05256 American IPA paired with Panzano's Lamb Ragu, house made garganelli, and truffled pecorino cheese were amazing. Each the beer and the ragu alone were great, pairing the two was flawless.
– Trve Brewing's Grisette-style farmhouse ale, Grey Watcher, paired with Biju's Little Curry Shop so well. The quaff of saison brings out the vinegar, but there's still the plantain sweetness to cut through. The briny-ness of the slaw comes in on the tail end and lends itself nicely with citrusy saison.
– Yak and Yeti Brewpub Self-Pairing of their ChApple Ale (you can ask for the mix of Chai Milk Stout and the Apple Ale) with Chicken Makhamal, Saag Paneer and Chicken Tikka Masala.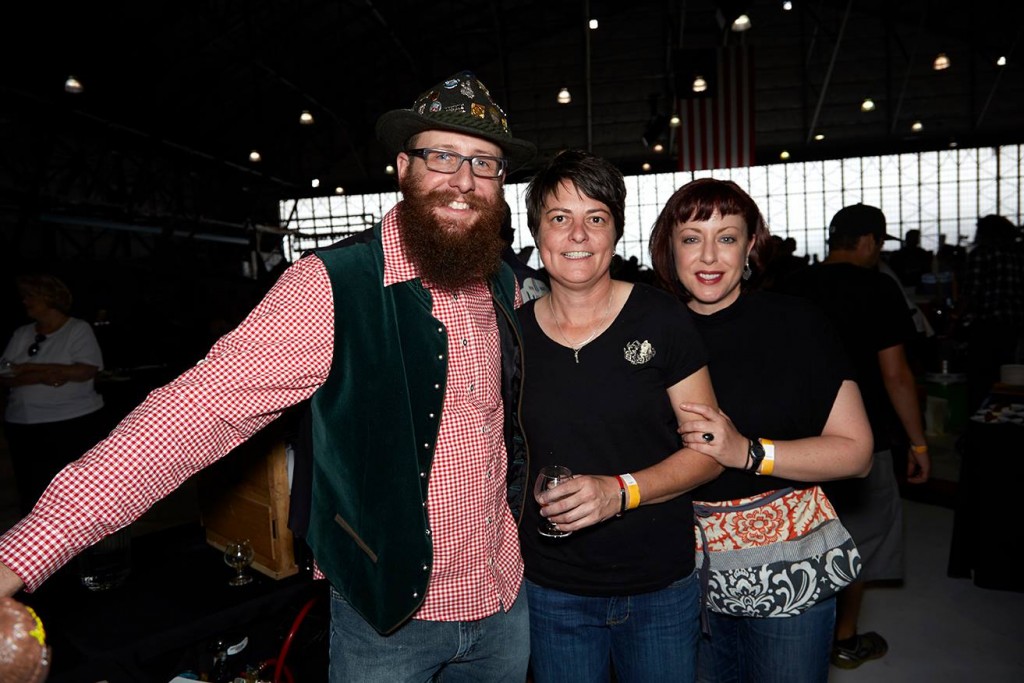 Cory's Predictions in the event preview were spot the fuck on:
Cory's predictions of the best pairings were pretty spot on. Cory really thinks the Black Bottle Brewery and West End Tap House collaborations are honed so well, and that their ongoing work together will continue to foster those amazing flavor profiles they are showcasing. TRVE Brewing and Biju's Little Curry Shop really did surprise us in the best way possible with their sweet plantain mash and well-balanced, spice-forward, slaw-laden bite that paired greatly with the Grey Watcher Saison to provide a citrus fest in our mouths. And to go three for three, Powder Keg Brewing Company's brew paired perfectly with Roaming Bull Brasserie's Braised Short Rib Pot Pie!
Constructive Criticisms:
Music – Started off with jazz-on-jazz and applauding?! Okay, that seemed like a weird start to the festival, but then the DJ seemed to get a grasp on the moment and was able to reign it back in. We were worried there for a few minutes.
Price Point?! – This festival, like many others in our region, is a bit pricey. I believe that certain demographics of the foodie world and craftbeer world were torn on the price and simply skipped over this event. I mean, to be honest, this fest's ticket price is justifiable based on unlimited nosh and unlimited pours, and I have paid the ticket price for a chef's tasting menu at a restaurant and that was NOT unlimited. I believe, though, that if this festival or others are wanting to really nail down ticket sales and promote the culture in a positive way, the ticket price will have to plateau or even go down next year. Sure, craft beer is becoming more widely acceptable among the upper echelon of the imbibing society, but that does not mean that ticket prices should consistently reflect these top-dollar fares. With that being said, this event remains one of my favorite of the year. The patrons can't get slosh-town-USA because they are eating at the same time, and the collaboration between the kitchen and the brewhouse is so organically obvious and necessary to showcase that I would not want anyone other than John and Myriah and their crew planning a festival like this.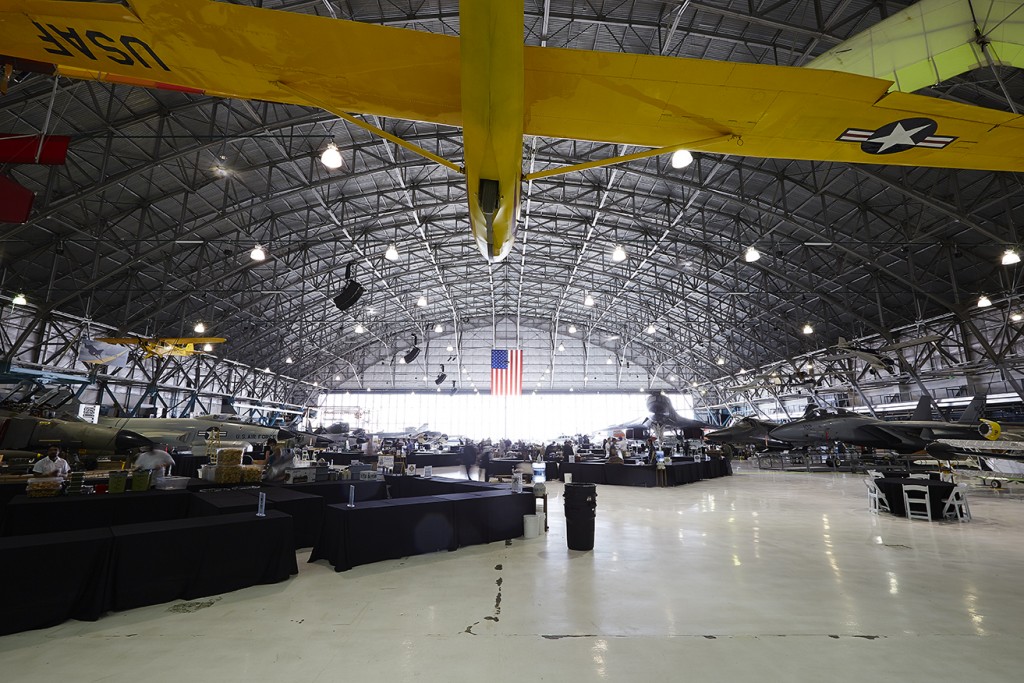 Again, with plenty of room and space in the hangar, this festival showcased lots of friendly vendors outside at the BrüFaire, great breweries and chefs inside, and pleased patrons throughout both sessions. I look forward to attending this event in the future, and I highly encourage you to do the same and to keep an eye out for events planned by An Idea Trading Company. We definitely left with full bellys and full hearts.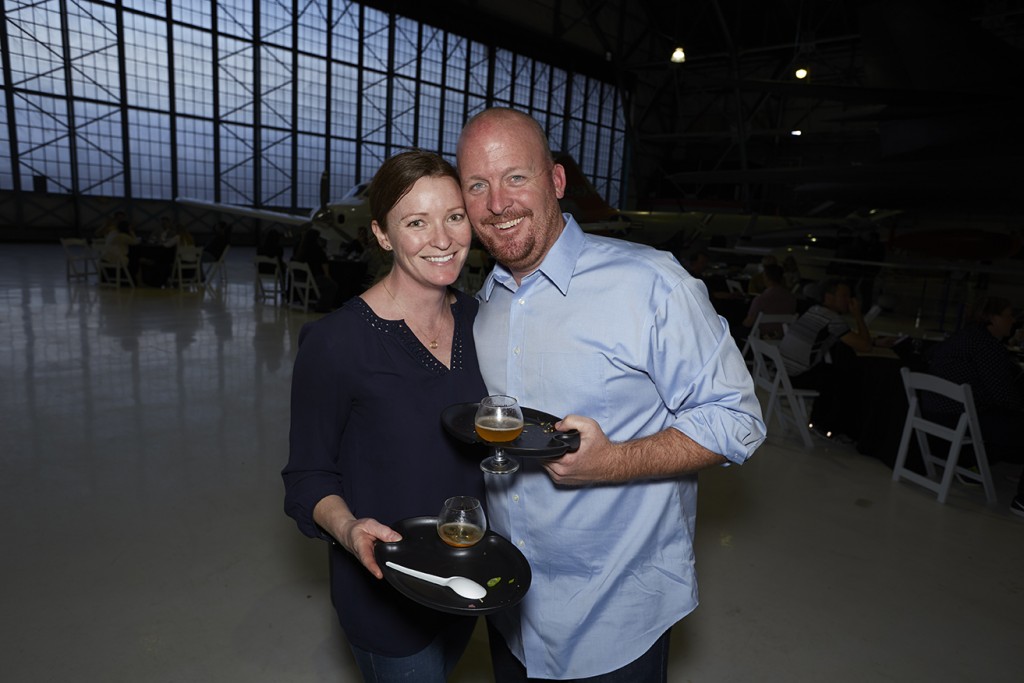 Enjoy this post? Like Craft Beer? Please consider sharing this post with friends! Also follow us on Twitter at @PorchDrinkingCO or on Facebook.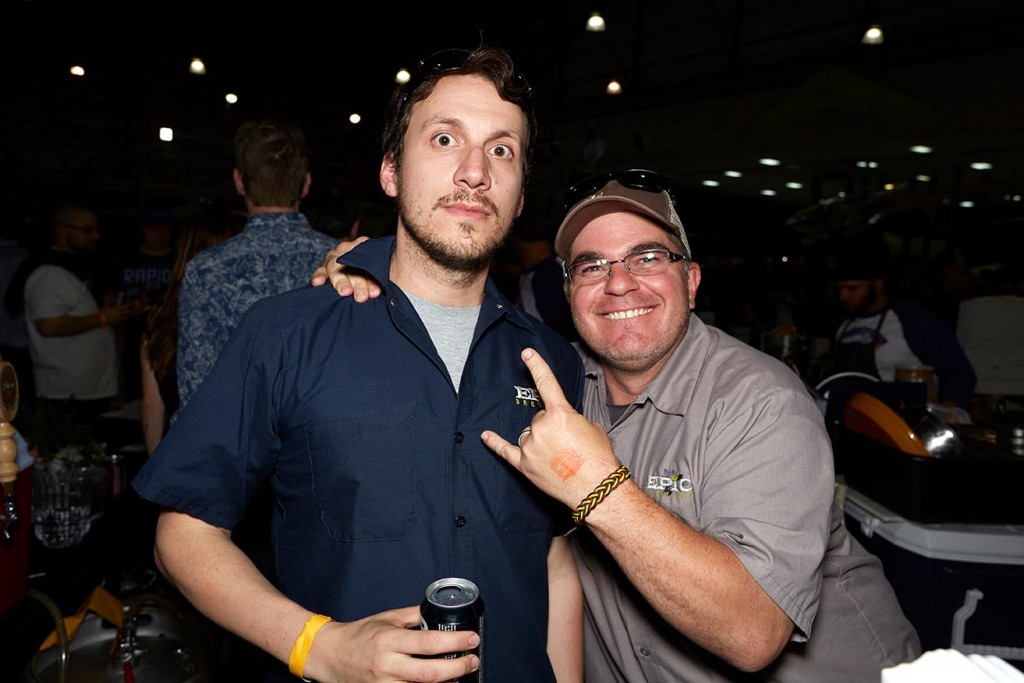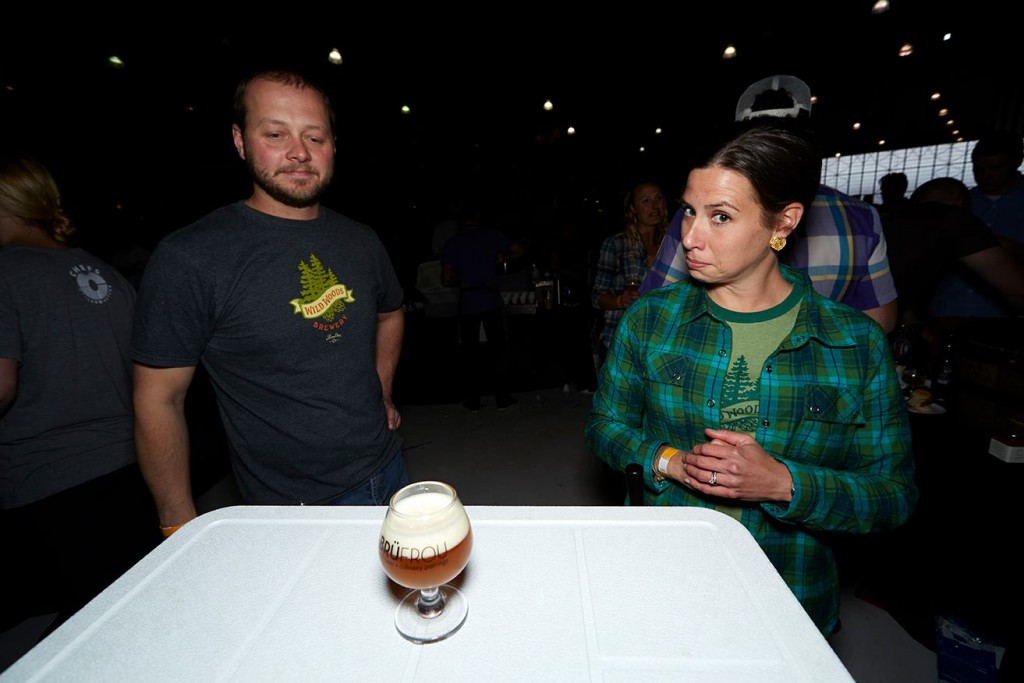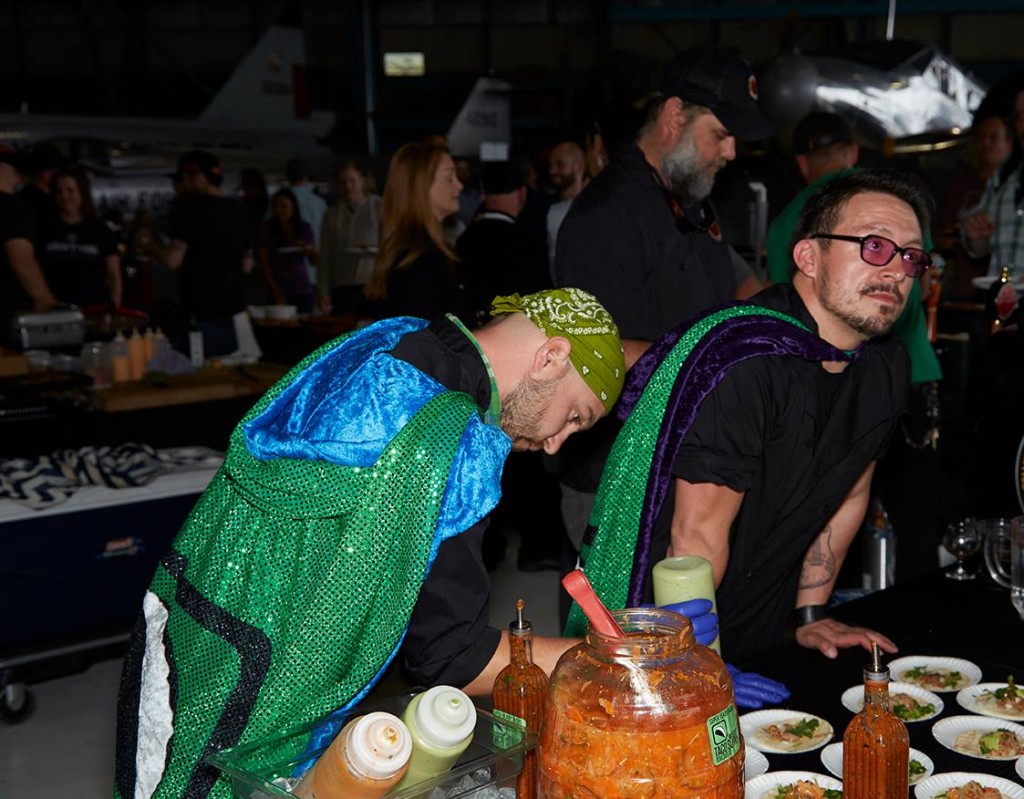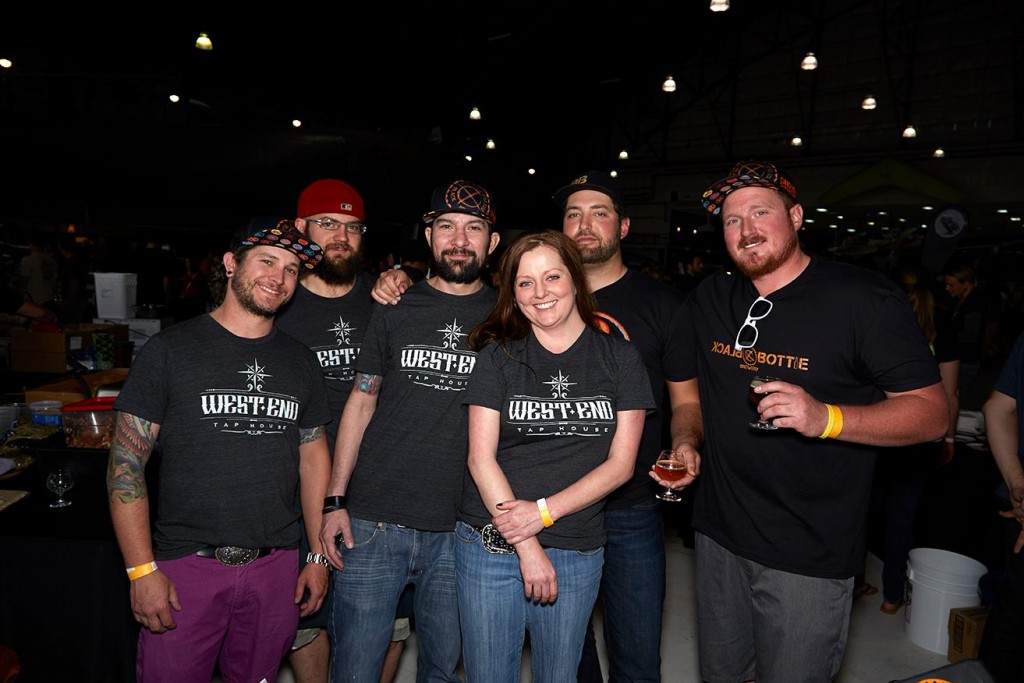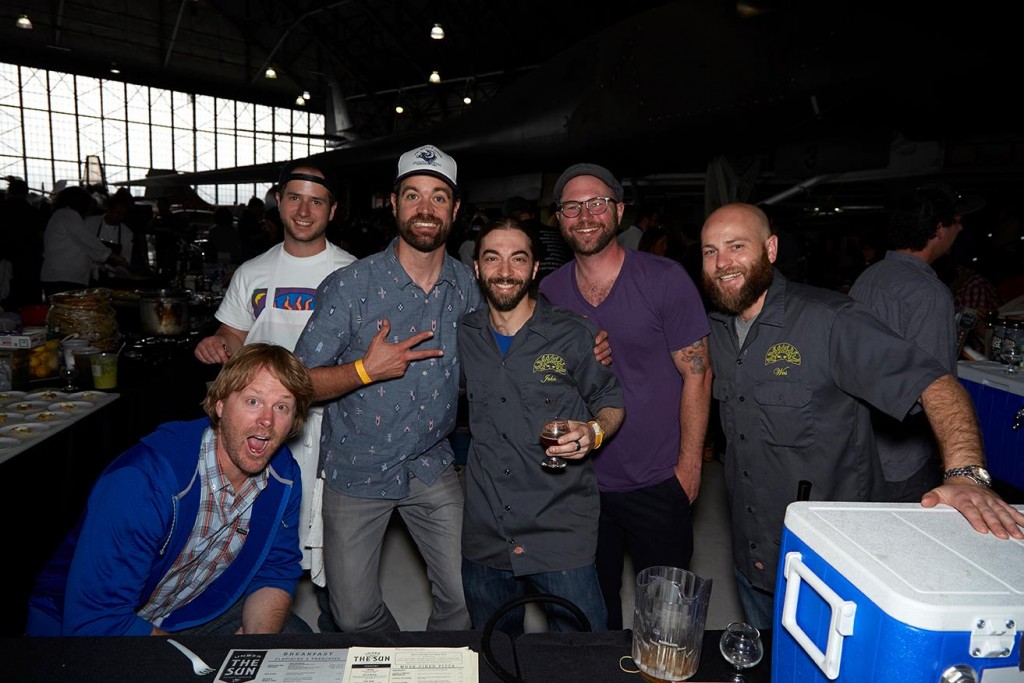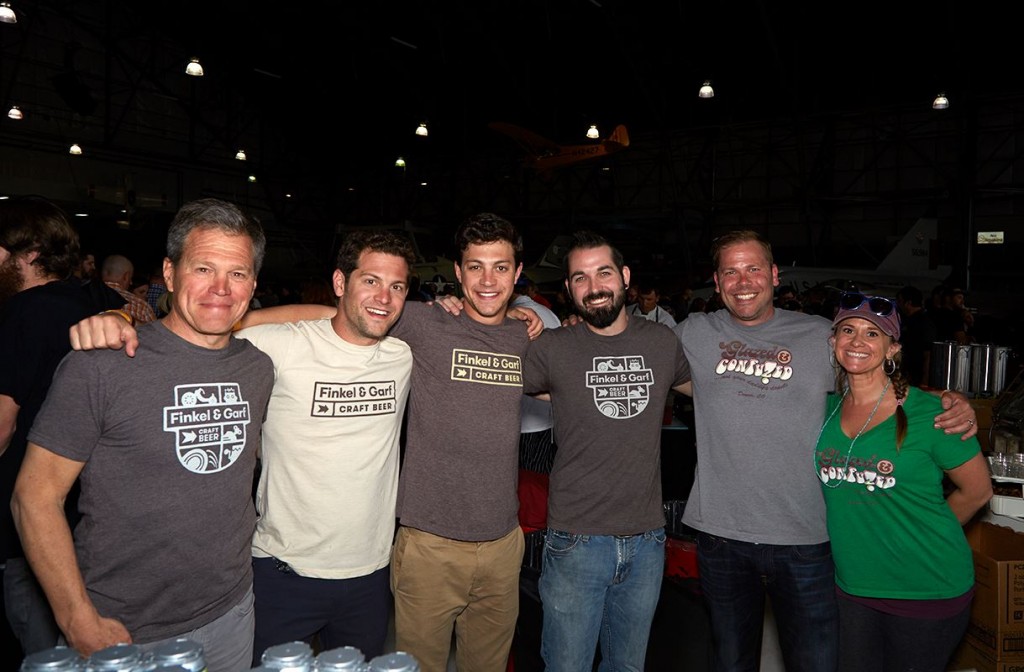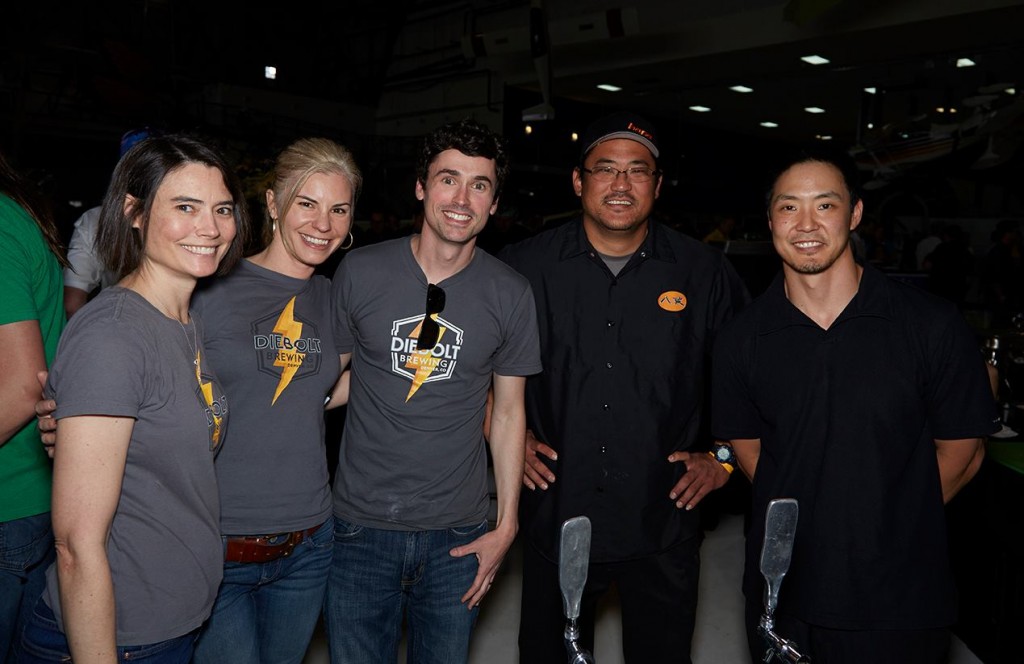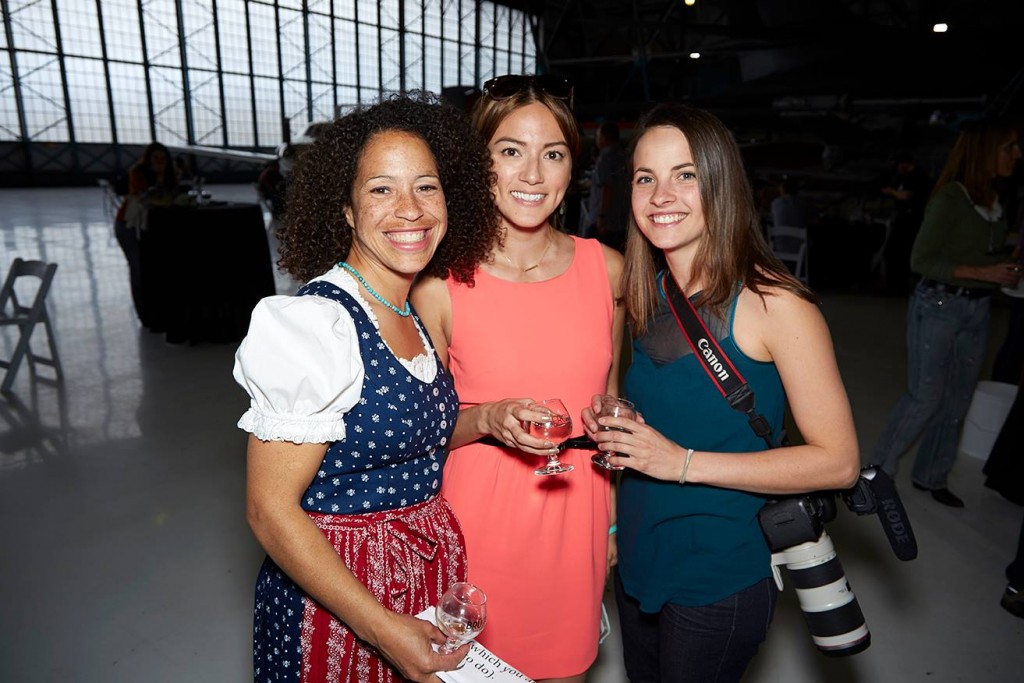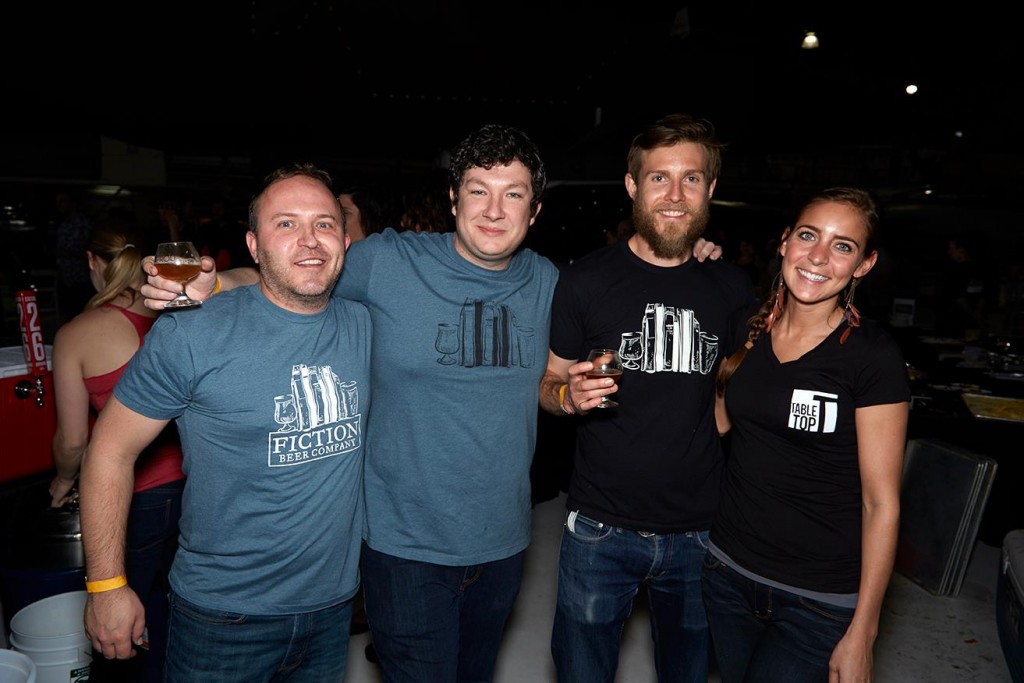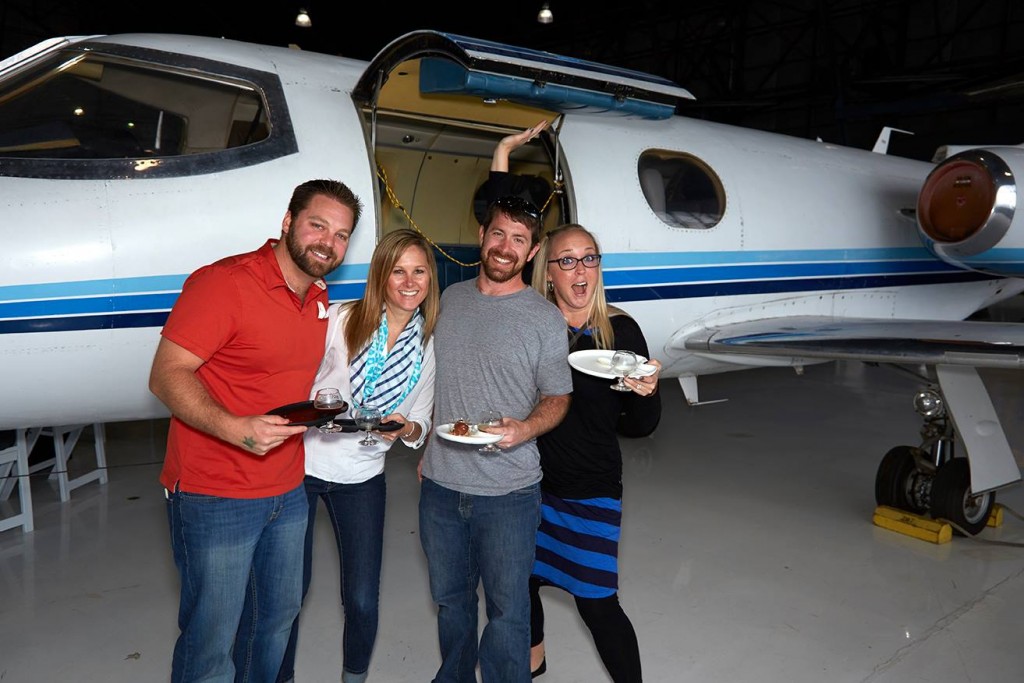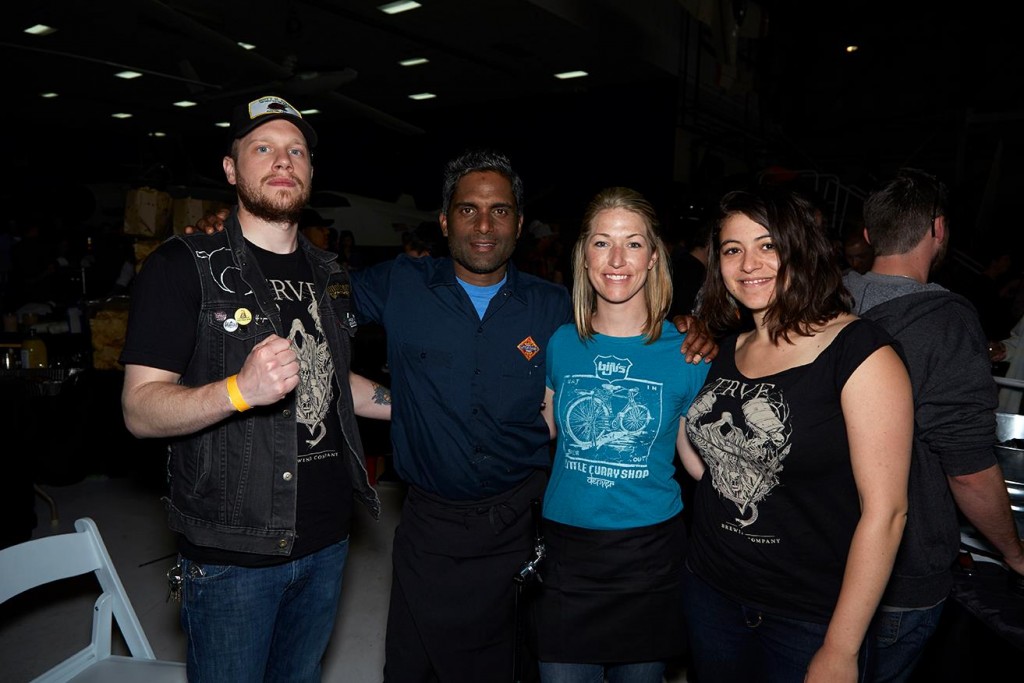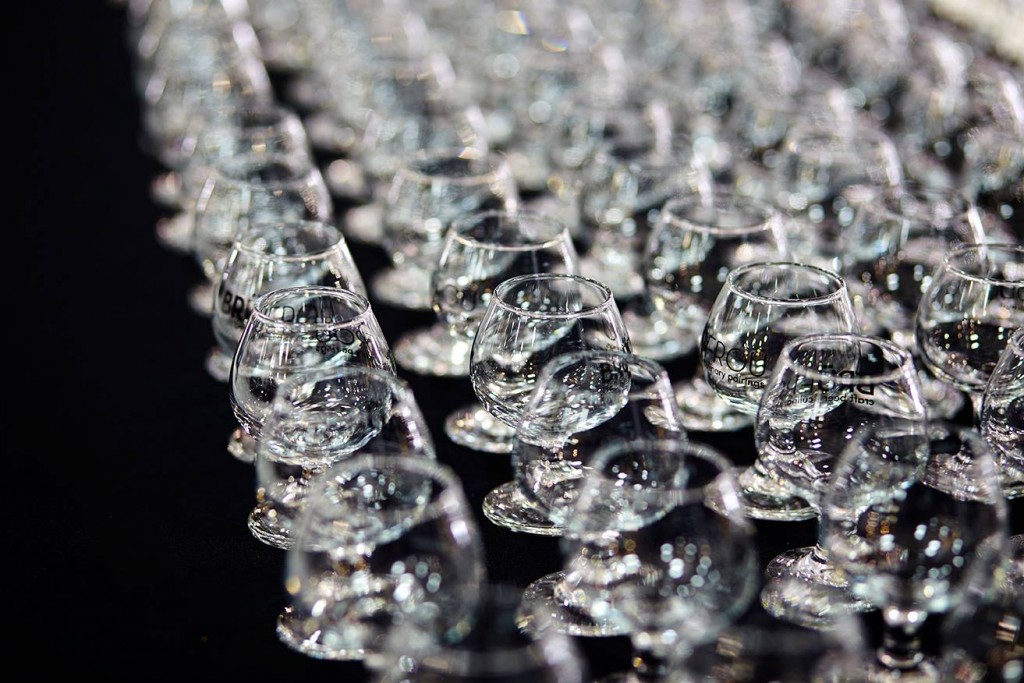 Cheers to ye and may eternity find us in as good company as this! Stay Thirsty and Keep Denver Beer'd!