No Comments
Great South Bay Brewery | Blood Orange Pale Ale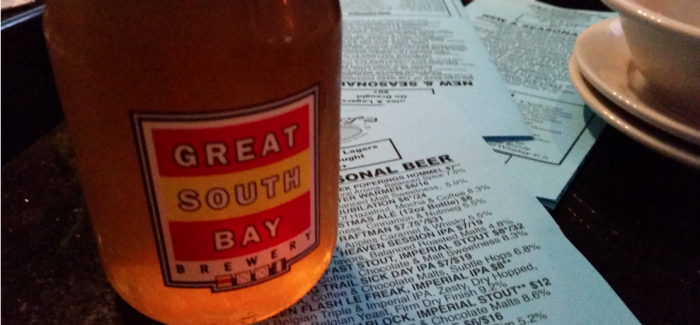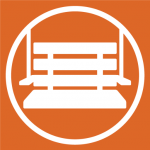 Average reading time: 1 minute
ABV: 5%
IBU: 40
Once upon a time, there was a girl named Carly.  She went for a stroll along the water front in Brooklyn.  Pretty soon, she came upon an unassuming bar.  She peeked inside, and when the bartender beckoned, she walked right in. Atop a stool at the counter, there were many taps of craft beer and Carly was thirsty.
Packing some punch from the Great South Bay of Long Island, New York is the Blood Orange Pale Ale. I call it the Goldilocks of Pale Ales — not too tangy, not too tart, this one is just right. The combination of American hops, malted barley and bitter blood oranges stir up a frenzy of flavors in your mouth that radiate across your tongue. While emitting a florally fresh scent that is expected from Cascade hops, they also play a part in adding a citrus-like quality to the body. The ale's color is light, matching the mood one acquires upon drinking.
GSB describes their brew as "remarkably balanced," and I agree with emphasis on remarkable. Using regional water, zero preservatives and zero additives, the character of the Blood Orange is above par as an absolute thirst quencher. As one of their leading varieties, you can find it year round by entering your zip code in the Bay Finder.
Brewmaster Rick Sobotka comes from a lineage of great brewers before him. He has learned everything he knows from the men in his family, who had him helping with brewing processes since age 12. Rick's motto is simple: work hard, play hard, brew hard. All recipes are his own and must please his palate before they make it to yours. Cheers to that!