No Comments
Southern Tier – Live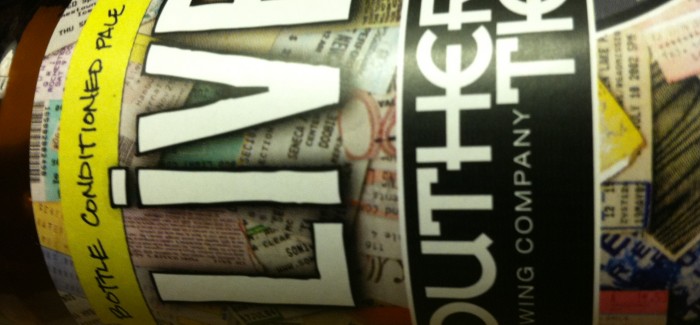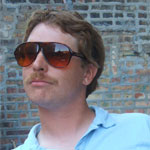 5.5% ABV
Of all the things that go hand in hand with drinking beer, watching live music tops my list. And it is no secret that a beer (or more than one) tends to enhance the concert going experience. That is why I was so excited to see a brewing company (especially one that constantly surprises and impresses me, Lakewood, NY's Souther Tier Brewing) pay homage to the thing that keeps beer drinkers the world over moving and shaking through the good times and the bad: the music. Concert ticket stubs from the like of REO Speedwagon, Sonic Youth, and Ben Kweller can be made out through the collage adorning the label background of Southern Tier's Live.
This bottle-conditioned pale ale urges you "to decant into a glass before drinking", allowing carbonation to bubble and the citrusy scents that makes you want to dance ruminate from the pour. As a porous frothy crown adorns the head of a the murky golden sunlight body, Live teases the tasters with an opener that everyone is familiar with in an IPA, lemony-tart citrus notes. The mid-palate is a balance of malts you love and hops that are new and exciting. And the finish needs no encore as a crisp piney finish leaves you wanting more…only because it is so damn delicious. What a show! A completely satisfying experience, leaving you invigorated for the hours that lie ahead…and we are still just talking about the beer.
Now the beer's name is "live" (leye-vuh), as in seeing something in person; however, it could just as easily be mistaken as "live" (liv), as in to take advantage of being alive. That is what this beer embodies, livin' …L-I-V-I-N. Southern Tier has a hit with this easy-drinking, session-able pale ale that distances itself from the rest of the pack, as a favorite of mine, in the popular pale ale style. Just wish I could find this beer at the concerts of my favorite bands.