No Comments
Southern Tier Brewing Co. | Nu Skool IPA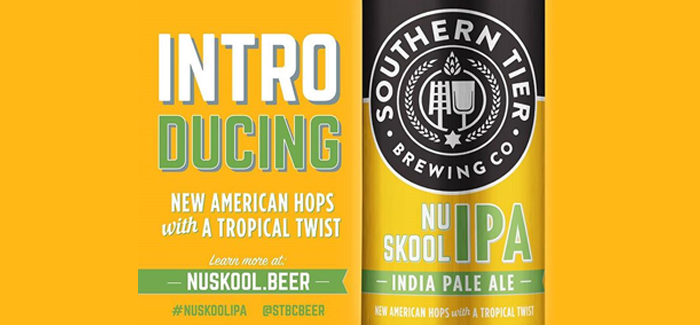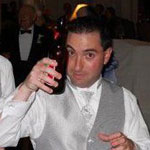 ABV: 6% | IBU: 55
As fruitier and juicier IPAs crowd the market, the debate has ensued as to whether this is the best route for the beer style. Personally, I think both can coincide, and I hope that we continue to see the classic more bitter IPAs, as well as the NE-style IPAs, flourish. One excellent example of a fruity (but not over the top) IPA is Nu Skool IPA from Southern Tier Brewing Company.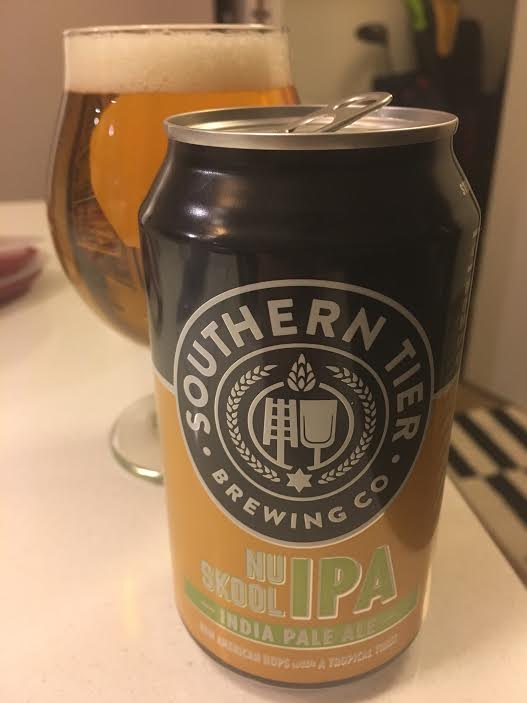 Released in 2016, after over a year of test batches, Nu Skool is a shift from the brewery's classic English-style IPA that is more hop forward and bitter. This fruitier IPA is made with new American hops and loads of tropical fruit. While the brewery doesn't list the fruit notes they want drinkers to get, I definitely discovered notes of mango and passion fruit in the taste.
In the brew, Mosaic hops are prominent, but then they use 3.5 pounds/barrel of "new school" hops, as the brewery calls them, to get an even deeper flavor from the beer. Two days later they dry hop the beer with Simcoe and Equinox hops.
Taking out what exactly the beer is made up of, it's a smooth and fruity flavor that is truly pleasant. Even as temperatures dip to more normal, chilly temperatures here in Chicago, Nu Skool makes it feel like you're on a beach in the Caribbean enjoying some great tropical flavors.
https://www.instagram.com/p/BNqIKf-h1nl/?tagged=nuskoolipa
The beer pours hazy, golden yellow and the tropical notes hit you as soon as the beer is opened. Those smells translate pretty verbatim to the taste as you get all of the fruity described above. This beer is exactly as advertised with no hidden punches. If you want a tropical IPA, Nu Skool is exactly that.
At 6% ABV and 55 IBUs, Nu Skool is inline with your average IPA in terms of its stats. The bitterness is hidden behind the fruit and while you might get some late bitterness this beer isn't defined by that detail. This year-round beer is one to try if you can find it in your local beer shop or grocery store.
Mike Zoller is the Midwest Editor for PorchDrinking.com. Follow him on Instagram: @CHICAGOBEER and PorchDrinking Chicago's Twitter feed for the latest Chicago craft beer news: @PORCHDRINKCHI.
---