No Comments
Colorado Beer Beat | Bi-Weekly Beer Release Guide 2/23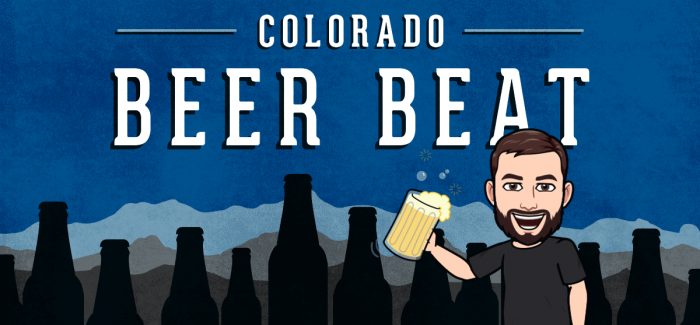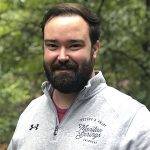 Welcome to the Colorado Beer Beat, a bi-weekly roundup of all of the new can releases around the state. From Denver to Grand Junction and everywhere in between, we have you covered. Be sure to check back on Thursdays (usually!) to find out what's new in the Colorado beer scene.
With February coming to a close shortly, we'll be looking ahead to the first weekend in March. FlyteCo Brewing and New Image Brewing will both be celebrating their anniversaries in style! FlyteCo will be hosting a 4-day party March 2-5. With special tappings, karaoke, a DJ and even a hangover brunch, you won't run out of things to do. Meanwhile, New Image will be releasing five new beers (including some incredible barrel-aged beers), as well as having live music in the afternoon on March 4.
Take advantage of all of the amazing opportunities coming up in The State of Craft Beer!

4 Noses Brewing Co. –

8855 W 116th Circle, Broomfield, CO
Disco Tiger (Collab w/ Death & Co.) — Sour Ale w/ Cantaloupe, lemon, & vanilla — 5.0%
Available NOW: 4-pack — 16oz cans
---
Avery Brewing Co. –

4910 Nautilus Court, Boulder, CO
Clear Horizons — IPA — 7.1%
Available NOW: 6-pack — 12oz cans
---
Burns Family Artisan Ales – 2505 W 2nd Avenue

, Unit 13, Denver, CO
Canadaribbean — BA Imperial Stout — 12.9%
Available NOW: Single — 500ml bottle
Caeri — Rum Barrel Aged Imperial Stout
Available NOW: Single — 500ml bottle
---
Cerebral Brewing – 1477 Monroe Street, Denver, CO
Available NOW: 4-pack — 16oz cans – Pre-Order for Pickup at the Brewery
Intentionally Blank — IPA — 7.2%
Available NOW: 4-pack — 16oz cans – Pre-Order for Pickup at the Brewery
---

FlyteCo Brewing – 4499 W 38th Avenue, Suite 101, Denver, CO
Available NOW: 6-pack — 12oz cans
---

Knotted Root Brewing Co. –

250 N Caribou Street, Nederland, CO
The Brewer's Dozen: Powdered — Imperial IPA — 7.0%
Available NOW: $18 / 4-pack — 16oz can
The Brewer's Dozen: Jam Filled — Imperial IPA — 8.0%
Available NOW: $20 / 4-pack — 16oz can
The Brewer's Dozen: Red Velvet — Imperial IPA — 6.9%
Available NOW: $18 / 4-pack — 16oz can
---
New Image Brewing Co. –

5622 Yukon Street, Arvada, CO
Quadruple Double One More Time — QDH NE DIPA — 9.5%
Available 3/4: 4-pack — 16oz can
One.7 — DDH NE IPA — 7.8%
Available 3/4: 4-pack — 16oz can
West Coast Pils — SoCal Style Pilsner w/ Simcoe, Citra, & Mosaic — 5.5%
Available 2/24: 4-pack — 16oz can
---

Our Mutual Friend Brewing Co. –

2810 Larimer Street, Denver, CO
Park the Bus (Collab w/ Outer Range Brewing) — Saison
Available 2/25: 4-pack — 16oz cans
Wave Motion: Azure — Experimental IPA
Available 2/25: 4-pack — 16oz cans
---
Outer Range Brewing Co. – 182 Lusher Court, Unit 2

, Frisco, CO
Blocks of Light — IPA — 6.2%
Available NOW: $17 / 4-pack — 16oz cans
Available NOW: $19 / 4-pack — 16oz cans
Superglacial — Belgian Wit — 4.9%
Available NOW: $14 / 4-pack — 16oz cans
---

River North Brewery –

6021 Washington Street, Unit A, Denver, CO
Anniversary 11 — Quadruple Barrel-Aged Imperial Stout — 23.0%
Available NOW: Single — 375ml bottle
---

Station 26 Brewing Co. –

7045 38th Avenue, Denver, CO
Peach Lemonade Sherbert — Sour Ale — 6.2%
Available NOW: 4-pack — 16oz cans
---

TRVE Brewing –

227 N Broadway #101, Denver, CO
Black Cascade — Black IPA
Available NOW: 4-pack — 16oz cans
---

WeldWerks Brewing Co. –

508 8th Avenue, Greeley, CO
Mai Tai — Imperial Sour — 7.7%
Available 2/24: 4-pack — 16oz cans — Pre-Order for Pickup at the Brewery
Old Rip Medianoche — BA Imperial Stout
Available 2/24: Single — 500ml bottle — Pre-Order for Pickup at the Brewery
Mosaic Extra Extra Juicy Bits — Hazy DIPA — 8.6%
Available NOW: 4-pack — 16oz cans — Pre-Order for Pickup at the Brewery
Grandma J's Strawberry Rhubarb Pie — Sour Ale — 4.8%
Available NOW: 4-pack — 16oz cans — Pre-Order for Pickup at the Brewery
---

Westbound & Down Brewing Co. – 1617 Miner Street

, Idaho Springs, CO
Inherited Wisdom — English-Style Mild — 4.2%
Available NOW: 4-pack — 16oz cans
---
WestFax Brewing Co. – 6733 W Colfax Avenue

, Lakewood, CO
Hook & Halligan — West Coast IPA — 6.8%
Available NOW: 4-pack — 16oz cans
---