No Comments
Denver Beer Company Opens Fourth Taproom Location in Lowry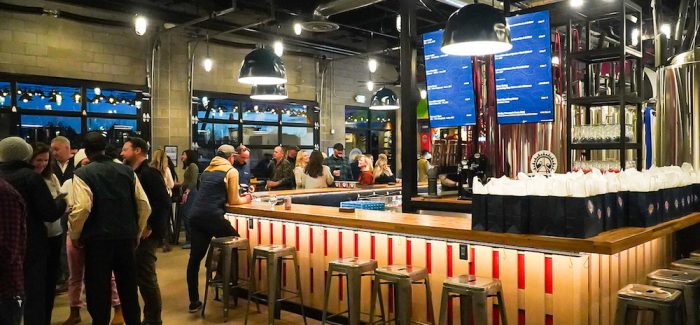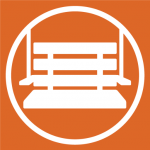 Since their opening their downtown Denver taproom on Platte Street in 2011, Denver Beer Company's hyper-focus on the local community has allowed them to become one of Denver's most recognized breweries in the state. This road map has led to the opening of multiple neighborhood taproom locations throughout the last decade with outposts in Arvada, South Denver's Rosedale neighborhood, Sunnyside, and this week yet another in the Lowry neighborhood.
This established model is all about creating unique offerings and neighborhood-centric spaces that provide a central locale for these communities. The brand new Lowry taproom brings to the area a sprawling 4,200-square-foot taproom that boasts an open floor plan with a central bar that envelops its brewhouse in the center, along with an all-day menu focused on elevated comfort foods. In the summer, guests can look forward to kicking back on their spacious outdoor patio that backs directly onto open space and an adjacent playground. One can imagine a sunny Saturday afternoon with the taproom full of families and friends while enjoying a casual beverage in a comfortable setting that's genuinely fun to hang out in, and for Andy Parker, Denver Beer Company's Director of Innovation, creating that vibe is the whole point.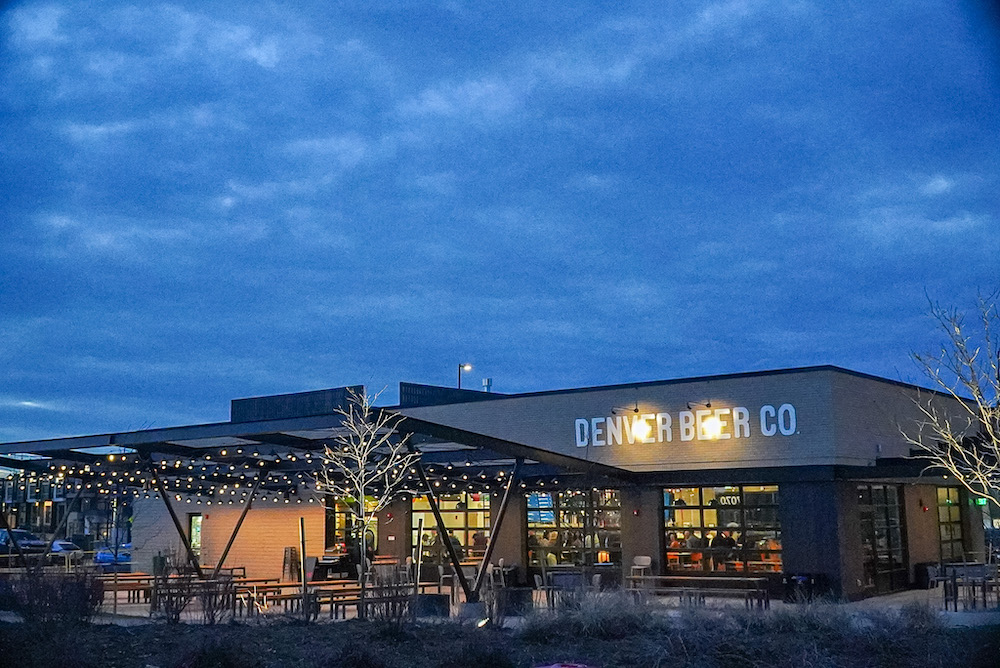 However, this neighborhood-centric focus doesn't stop at the location of the taproom. With a 7bbl brew system at this location, the Lowry taproom's head brewer JulieAnne Diehl, will lead the program with plans to experiment through the use of new hop varieties, yeast strains and techniques. JulieAnne brings years of experience, previously brewing for both Briar Common Brewery and Platte Park Brewing before coming to Denver Beer Company. Guests can expect the Lowry tap list to feature a few bespoke touches distinct to that location, with a portion of the offerings tailored specifically to the tastes of those in the area. With 18 taps at this location, the initial lineup includes the Lowry Lager, Lo-Fi Hazy IPA, a Pale Ale with coconut, lime, and pineapple dubbed Tropic Thunder, Tripel Threat Belgian Tripel, and Lavender Currants Belgian Wheat as well as Denver Beer Co. flagships, Graham Cracker Porter, Princess Yum Yum Raspberry Kolsch and more. And with the mention of beers like a Plum Sour Chai, guests at the Lowry taproom can expect an exciting rotating cast on the horizon.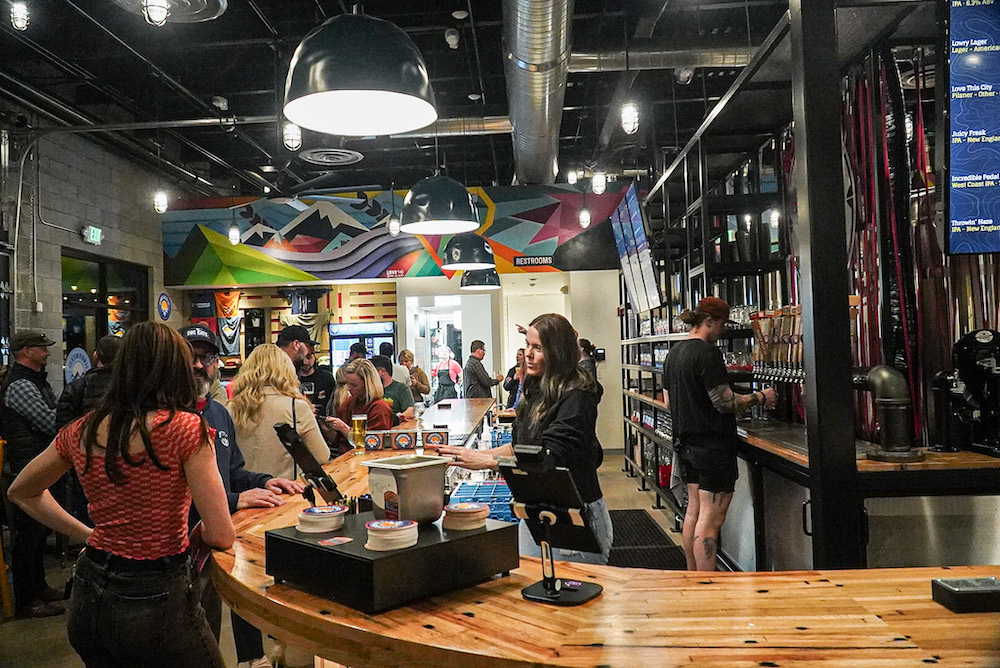 Parker noted that with each Denver Beer Company location comes distinct personalities and style preferences. "Any time we put a Lager on at our Arvada location it absolutely crushes, but our Platte Street location has a younger audience and typically gravitates more toward Hazies and more approachable beers. Meanwhile, at our Downing Street location, we can put on anything barrel-aged and higher ABV like a Tripel and folks love pairing them with food from our restaurant," said Parker.
A true standout on this initial tap list was the Tropic Thunder Pale Ale, which perfectly blends a juicy fruit-forward profile with subtle bitterness and coconut notes Initially ideated by Eric from the Arvada taproom as a twist on DBC's flagship Maui Express IPA, the first iteration of the recipe wasn't quite there. So tapping into the collaborative spirit of the Denver Beer Company team, they turned to head Chef, Michael Ruiz who suggested the addition of both lime and pineapple to help accentuate the beer's coconut profile. An incredibly flavorful, yet balanced Pale Ale that proves, "True innovation comes from teamwork and from people who really care about what they're doing," said Parker.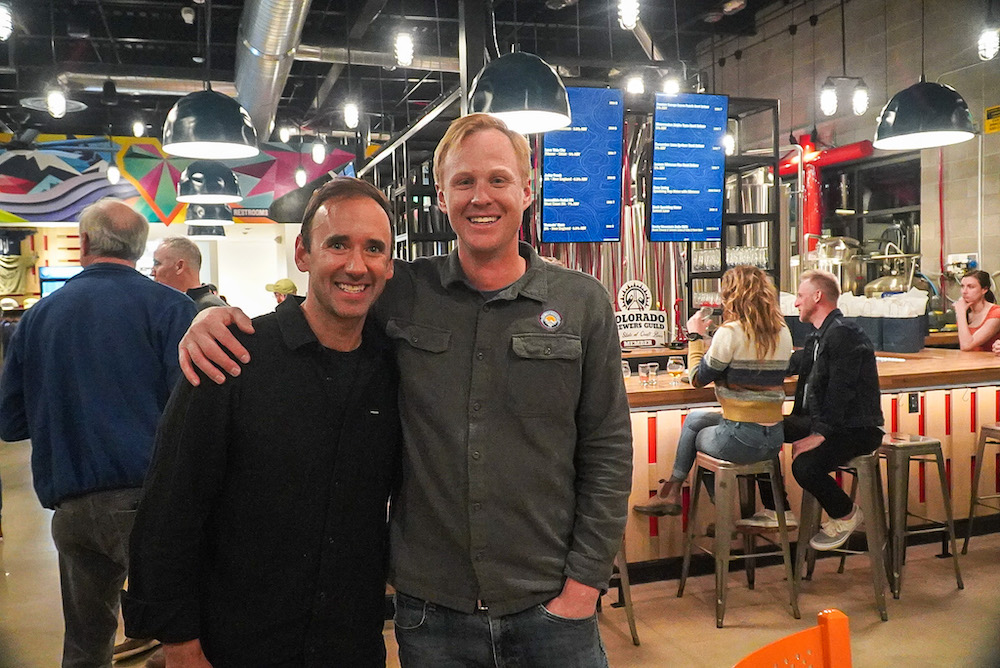 For those looking for a non-alcoholic option, the DBC team has been working on an exciting new program with the development of two new Hop Water offerings. Both the original and hibiscus versions were citrus-forward, mildly hoppy, and extremely refreshing. As a relatively new category in the space, the DBC team is looking to continue experimenting and scaling this program, so look for more to come from them.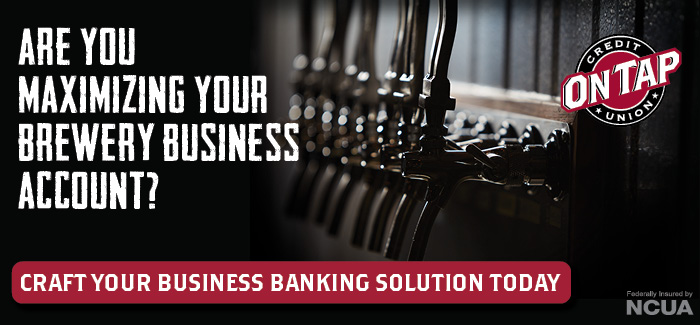 As we've come to expect from Denver Beer Company this isn't the last taproom planned on the horizon. DBC founder, Patrick Crawford, alluded to something coming to South Denver in the future with more to be revealed at a later date.
The Denver Beer Company Lowry taproom is located at 7070 E. Lowry Blvd. The new outpost is now open and will celebrate an official Grand Opening event on February 25th, starting at 12 p.m. with live music, giveaways, and specialty beer releases. For more information on Denver Beer Co. Lowry visit denverbeerco.com/Lowry.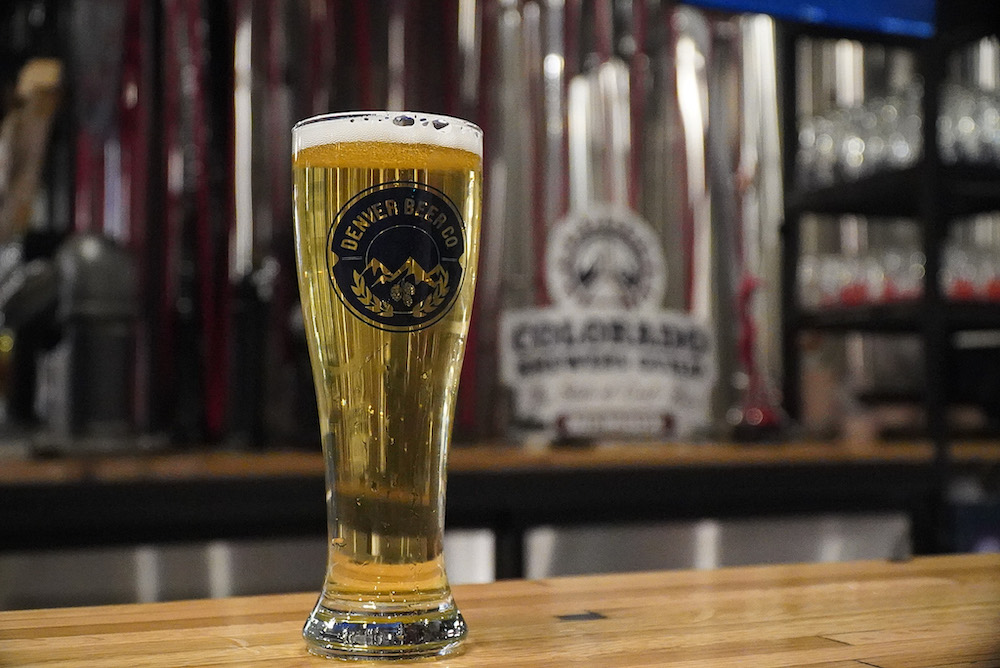 ---