No Comments
PorchDrinking's Weekly Denver Beer Beat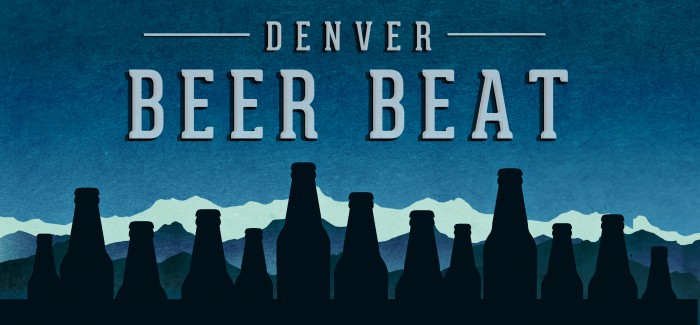 Hey there PorchDrinkers! Native to the city and looking for events to tide you over for the week? New to the city and looking for the best place to find tasty suds? Visiting and looking for events to hit while you are in town? Check out this week's Denver Beer Beat . . . did we miss any events in this week's? Let us know.
Also, their is a GABF GIVEAWAY noted inside the Denver Beer Beat this week! Do You Want to Win a Trip for two to the Great American Beer Festival this October in Denver? See this week's calendar for more info (psst, it's under the Tuesday listings) on winning airfare, hotel stay and tickets to the fest for two nights!!!
Welcome back to another installment of PorchDrinking's Weekly Denver Beer Beat. The Denver Beat brings news of openings, releases, dinners, anniversaries, etc. This is a busy week. We are now in festival season and a lot of the events in Denver are starting to overlap. Remember, if you are trying to hit a couple of events in one day, make sure to use safe transport such as a taxi, Lyft or Uber and please drink responsibly.
** New Brewery Openings: Baere Brewing Co (Speer/Baker) now open on Saturdays**
Wednesday, July 23
Jakes Brew Bar (Littleton) – The event list at Jake's Brew Bar looks pretty awesome this week.
Wed: NEW Truck Alert! CFTDenver – Comfortable Food Truck
Thur: Rolling Smoke BBQ and Funkwerks tap takeover
Fri: American Grind Burgers and Ice Cream
Sat: Breckenridge Brewery of Colorado, The Sandy-Bear Shack and live music
Sunday: NEW Truck Alert! Deer Creek Pizza
Great week of beer and food ahead. Where else in Littleton can you get a new menu every night!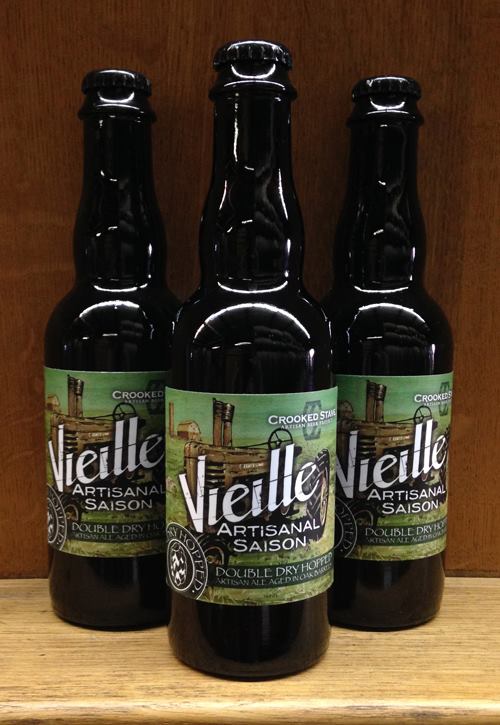 Crooked Stave Artisan Beer Project (Five Points) – NEW SEASONAL RELEASE was last night at Crooked Stave! They released their Double-Dry Hopped Vieille and will be available while supplies last at the taproom, for $8 each. Get your Blåbær of Love (read: BLUEBERRY SOUR!!!!!!!!!!!!!!!) on draft then get your bottles of this new release before they run out!

High Hops Brewery (Windsor) – For this week's Wednesday firkin, High Hops is bringing back their popular Habanero Honey Ale. This brew will be tapped at 5pm. As always, they will have a food truck on site to help you nosh while you slosh.
River North Brewery (Fivepoints/Ballpark) – For this week's Wayward Wednesday, River North Brewery will showcase their batch two of our session Farmhouse ale. Two versions: same yeast strain, fermented at different temperatures!
Copper Kettle Brewing (Southeast Denver) – 2pm – 10pm – This week's cask has fresh Espresso added from Pablo's Coffee giving this light beverage a tasty kick. What could be better, beer and coffee in one beverage?!  CKrêpes & CKatering out at 3pm serving up their tasty and unique cuisine.
Hops & Pie Artisan Pizzeria and Craft Brew Taproom (Berkeley) – Hops and Pie's Wednesday special is $2 Craft Can Night from 5pm to close. Also, this week's artisan sando: House made bacon, mesquite turkey, provolone, cherry/plum compote, heirloom tomato & baby arugula on house roll!!!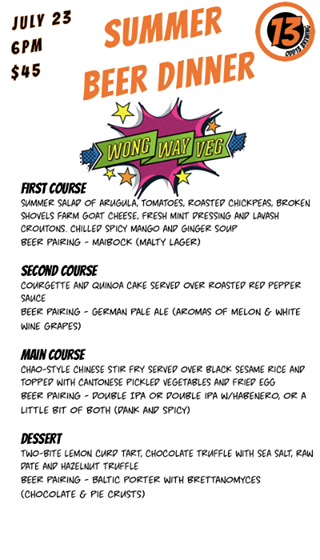 Odd13 Brewing (Lafayette) Odd 13 are pumped to announce the pairings for their Summer Beer Dinner with WongWayVeg. Take a look. Tickets are selling quickly, so be sure to sign up in the tap room before they're gone.
Federal Bar & Grill (Jefferson Park) – RECENTLY TAPPED: Victory's Summer of Love. Looking for a flavorful pint and a bite to eat; stop in over at Federal Bar & Grill and tell 'em Large Marge sent ya. Or whatever.
Jagged Mountain Craft Brewery (Five Points) – RECENTLY TAPPED: Jagged Mountain Brewery released their Voodoo Goat Barleywine yesterday! Let me repeat that name; VOO-DOO GOAT BARLEYWINE! I know, I want that in my mouth too. GOATS!!!!!!!!!!!!!!!!!!
Cherry Creek Marina and Yacht Club (Aurora) – Every Wednesday evening, the Cherry Creek Marina and Yacht Club is open to the public, with Dry Dock beer on draft! Enjoy the view of the marina and Cherry Creek Lake while sipping some local brew.
Thursday, July 24
Cheeky Monk Belgian Beer Café (Capitol Hill) – NEW TAPPING: Victory's Wild Ale hits the taps at Cheeky Monk's Colfax location.

Colorado Plus (Wheat Ridge) – Colorado Plus and Strange Craft host THE beer dinner!!!!! Are you ready for another amazing night at the apex of taste experience?!!! #strangecraftbrewing and #coloradoplus are celebrating excellence and they invite you to join them. Call for reservations today as every beer dinner they have hosted has sold out!
City Star Brewing (Berthoud) – Berthoud's first social run is this Thursday, July 24th starting at City Star 6pm. Enjoy a run of 2 or 4 mile followed by a hard earned beer at City Star afterward.
Friday, July 25
Summer Brew Fest at Mile High Station (Lincoln Park) – 6-7 pm – Friday July 25th and Saturday July 26th! VIP Power Hour starting at 6pm and going until 10pm! $40 advance/$45 day of event Friday/Saturday includes General Admission. Get first taste of great brews with this exclusive, limited admittance VIP hour with special cheese sampling and beer pairing. Don't miss out! General Admission starting at 7pm and going until 10pm! $30 advance/$35 day of event Friday/Saturday Day of tickets available online until 4:00pm. Cash only at door. Cool down with unlimited tastings of some of the best brews available – souvenir glass included!
Arapahoe County Fair (Aurora) – 4p – 7:30pm – The Craft Brew Fest is new this year, July 25, featuring more than 10 of the top brewers in Colorado. For $10, fairgoers 21 and older get unlimited tastings. Buy your tickets during the Fair at the main gate or Event Tent. See the list of breweries and get more info here.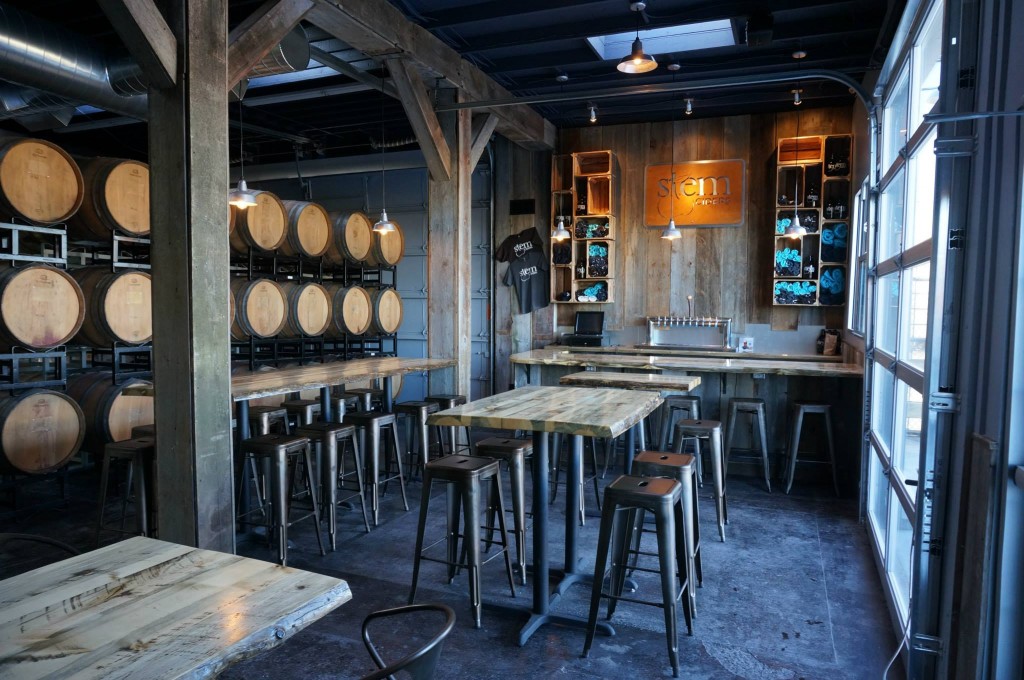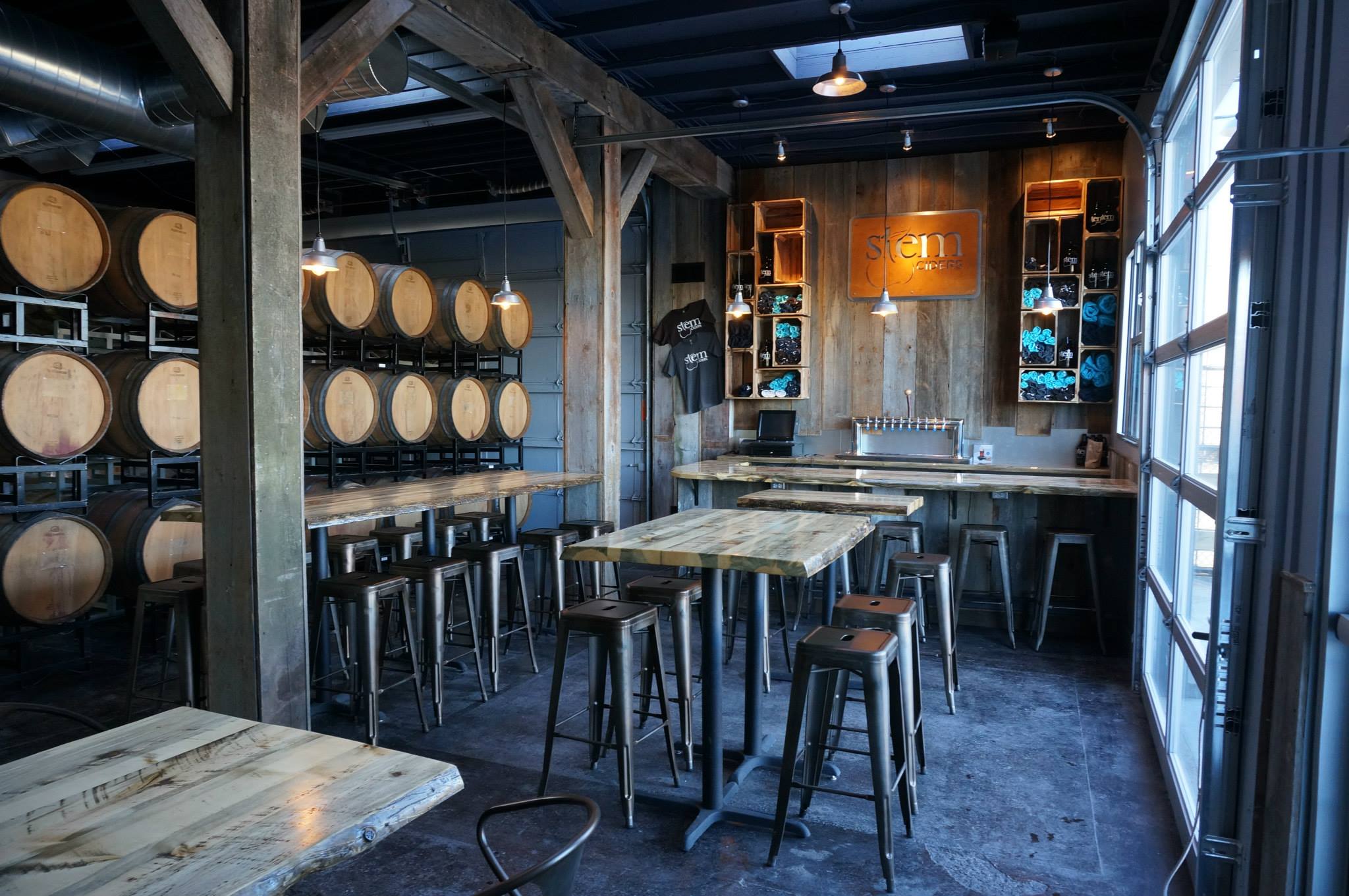 Stem Ciders (Five Points) – Final Friday! Join Stem Cider in their tap room again this month for Final Friday. They'll have Confetti tearing it up from 8-11pm. Head over early to get a good spot and grab some grub. If you haven't yet seen Confetti, you probably should.

Beer Camp Across America at Civic Center Park (Civic Center) – 5pm – 10pm – Eighty Colorado breweries have signed on to join fellow brewers and beer lovers at Sierra Nevada's Beer Camp Across America, an unprecedented traveling beer festival. There will be over 200 breweries pouring over 400 different beers in this one-of-a-kind one-time only beer festival put on by Sierra Nevada Brewing Company. Denver was one of just seven cities selected across the nation to host one of these "Beer Camp" events. Tickets are still available online.
Freshcraft (Union Station/LoDo) – Sierra Nevada and crew are in town for the Sierra Nevada Beer Camp Across America Festival, Join Freshcraft on Friday July 25th at 10pm after the festival for an exclusive tapping of all 12 collaboration beers from the mix 12 pack they are releasing! There are some heavy hitters in this bunch, don't miss out!
Saturday, July 26
Baere Brewing Co. (Speer/Baker) – Baere Brewing Co opened over the weekend. They are now open with limited hours on Saturdays only from 4pm – 10pm.
Cannonball Creek Brewing Co. (Golden) – BOTTLE RELEASE! Cannonball Creek release Peace and Assist #1 with Call to Arms Brewing Company today! A tapping and bottle release of this hibiscus & peppercorn kettle-sour beer should not be missed. Make sure to get there at noon this Saturday to get a bottle. Only 175 bottles will be released with a limit of 2 per person.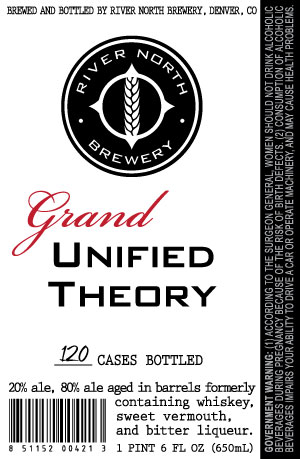 River North Brewery (Five Points/Ballpark) –River North Brewery bring a bottle release of Grand Unified Theory, an imperial witbier aged in Boulevardier cocktail barrels, and the release will debut Saturday, July 26th at 1pm in the River North taproom. "We jumped at the chance to get these barrels," Head Brewer Matt Hess said. "I try to push flavor boundaries with our barrel-aged brews, and cocktail-aging is the next step in redefining what beer can taste like." Straight bourbon whiskey, sweet vermouth and bitter orange liqueur lend Grand Unified Theory a spicy citrus note that is the perfect complement to its robust wheat backbone. The result is a unique and unforgettable brew unlike anything you've tasted before. Both bottles and draft pours will be available at the July 26th release party. Bombers will cost $15 with a 3-bottle limit. More will arrive on store shelves throughout Colorado following the release.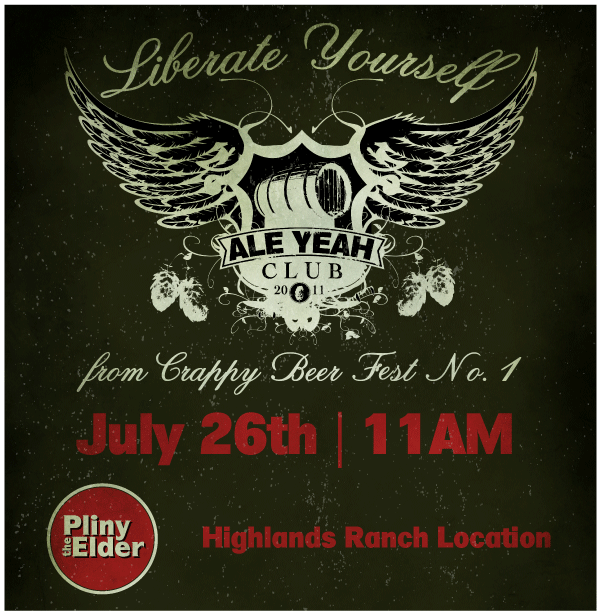 Parry's Pizza (Highlands Ranch) – At Parry's, they give the craft beer enthusiast many reasons to liberate themselves from crappy beer. On July 26th, they're proving it – the proof is in the pudding – well, not the pudding, but the beer. This is the first of many, Liberate Yourself from Crappy Beer Fests they'll be throwing throughout the year. Keep an eye out for future collections of spectacular offerings such as these. Ale Yeah! They'll be damned if they don't tap at least these: Bourbon County Stout, La Folie, Pliny the Elder, Consecration, Samael's Ale, and Reason to be Damned …with others to potentially be named on the day of the event.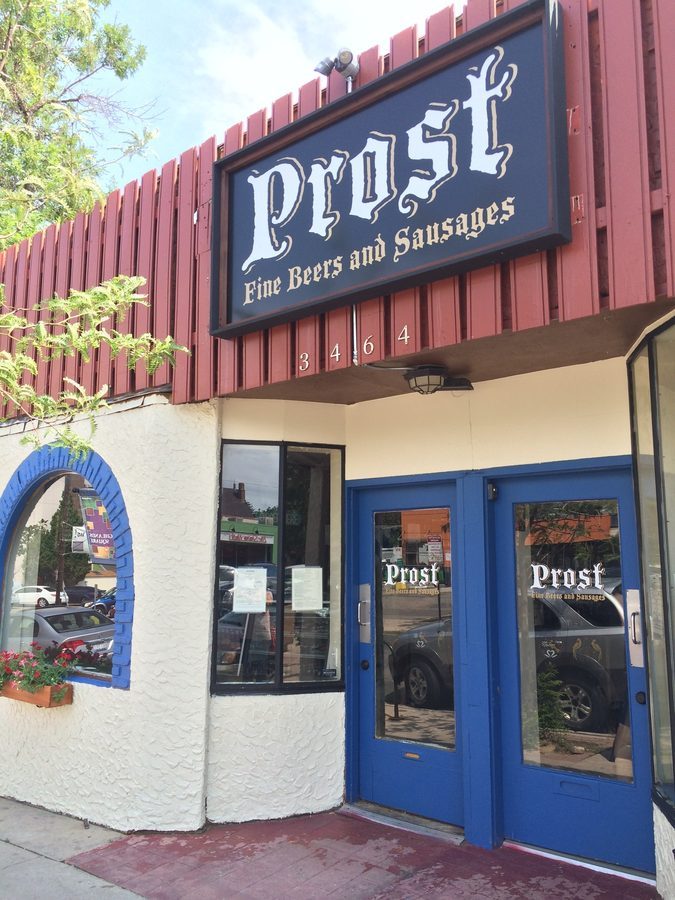 Prost Fine Beers & Sausages (Highlands) – Prost Fine Beers & Sausages, not to be confused with Prost Brewing in neighboring LoHi neighborhood. This new beer hall is an ode to traditional German and Belgian beers, complemented by a menu of sausages, Bavarian pretzels and sandwiches. Here you'll find 12 beers on tap, three of which will periodically rotate out. There's also the option to go big with a one-liter stein for most of the selections for $11. Their grand opening will be on Saturday, July 26, with plans for the band Those Austrian Guys to perform folk and Oktoberfest-style music.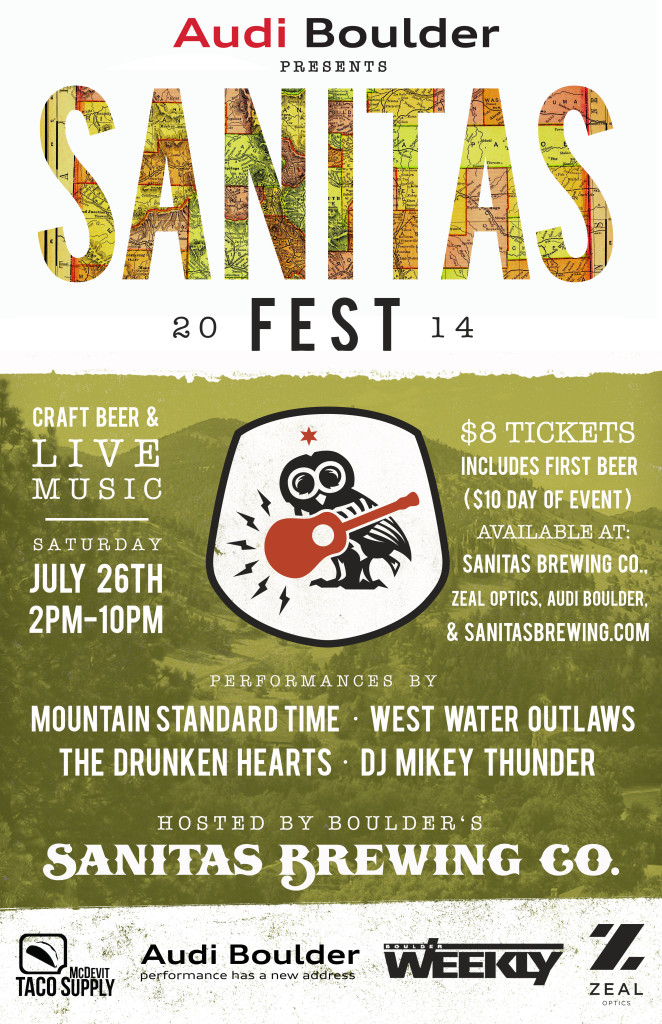 Sanitas Brewing Co (Boulder) – Sanitas Brewing will host its own music festival beginning at 2 p.m., featuring performances by Mountain Standard Time, West Water Outlaws, the Drunken Hearts and DJ Mikey Thunder. There will be booths from area vendors, five food trucks and barrels and barrels of Sanitas beer. Tickets to the family-friendly Sanitas Fest, $8 in advance, are still available and include one free beer. VIP packages, including access to Sanitas' deck, exclusive beers, a free taco bar, will be available for $55 at the door or $45 presale.
Grimm Brothers Brewhouse (Loveland) – Grimm Bros will celebrate their fourth anniversary beginning at 11 a.m. with a BBQ Competition (open to anyone; visit lovelandbeerbq.com for more info) and a beer garden. Grimm will tap several specialty beers to celebrate the event. A limited edition anniversary stein will be available to purchase (last year's sold out minutes after the event started).
Freshcraft (LoDo/Union Station) – 1pm – This week's Rare Beer Saturday at Freshcraft is Dry Dock Brewing Company Bligh's Barleywine Ale!! This bourbon barrel aged English style Barleywine clocks in at 10% abv. Malty and complex, this big beer has a strong caramel backbone supporting oak and whiskey flavors with hints of dark fruits. The nose wafts coconut, toffee and a smooth hint of alcohol. The flavor and aroma merge, becoming one after a single sip. See you Saturday!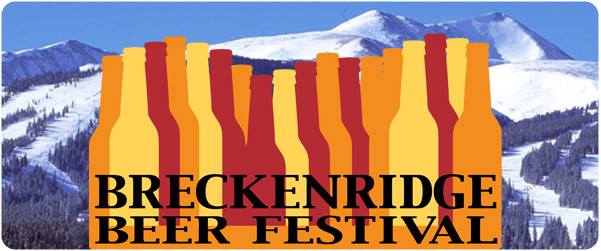 Breckenridge Summer Beer Festival (Breckenridge) – 1pm – 6pm – One of Summer's best beer festivals is happening this Saturday, July 26th up in Breckenridge. The annual beer fest is located at Beaver Run Resort & Conference Center. Over 40 craft breweries will be pouring along with live music, food and retail vendors. Tickets available online until Friday.
Sunday, July 27
Dry Dock Brewing Co (Aurora) – Sunday, July 27th at high noon, Dry Dock will tap a new collaboration beer that they did along with Aurora Firefighter's Local 1290 – Big John's Sweet Tea IPA. Proceeds from this beer will benefit the Firefighters of Aurora Benevolent Fund.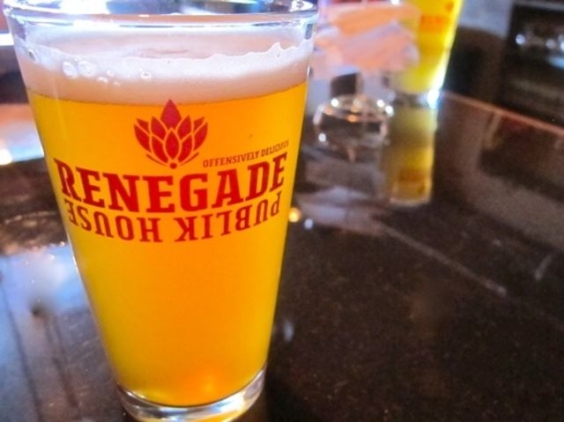 Renegade Publick House (DU/University) – CLOSING: Renegade Publick House will be closing on July 31st. "As we close the books on one chapter, we look forward to the next. The Publik House was so much fun, but it is time to refocus the company on expanding and growing our beer production. Thank you all so much for supporting the Publik House!" That's right folks, after just a year of being in the DU corridor; Renegade's Publick House will be changing hands as Renegade Brewing will now focus on their Santa Fe location and its expansion.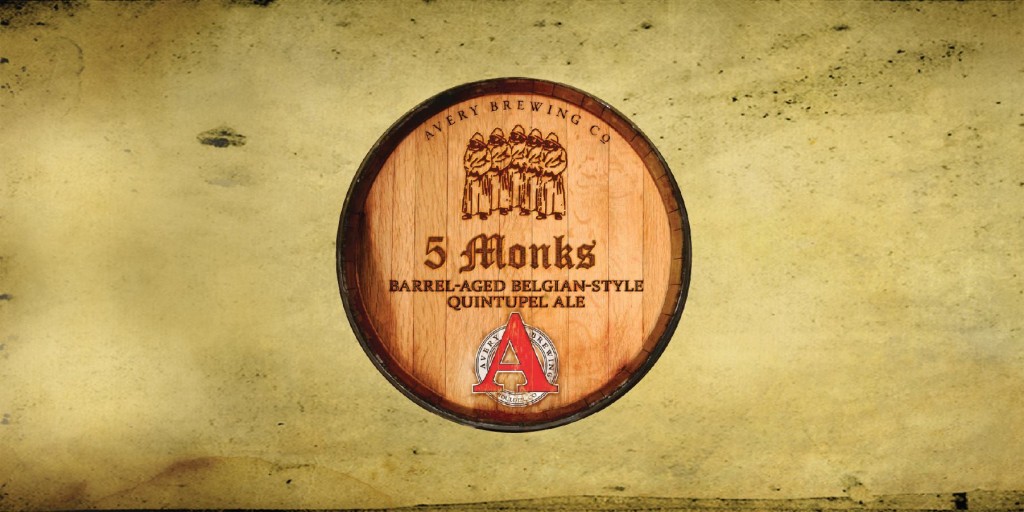 Avery Brewing Co (Boulder) – Five Monks Quintuple Release – Avery releases this massive (19.4% ABV) Belgian-style 'quintuple' ale aged in bourbon barrels. The release will be at the brewery on Sunday, July 27 at 1pm. Although the brewery says the beer started off as a quadruple, Avery is calling it a "quintupel," because it is so high in alcohol. "The term 'sextupel' seems inappropriate alongside a congregation of monks," the brewery adds. "So quintupel, it is." Bottle sales begin at 1 p.m., although the line will form much earlier. $12 per 12oz bottle, Limit 12 bottles per person, Limited beers on tap beginning at 11am.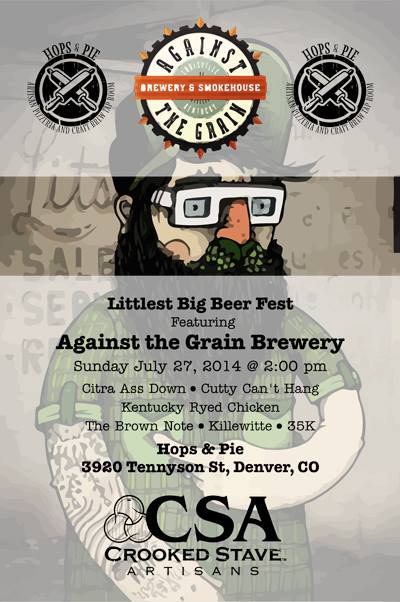 Hops & Pie (Berkeley) – This Sunday, July 27th from 2pm til close brings another edition of Hops & Pie's famous "Littlest Big Beer Fest". This month, they are bringing in the beers of Louisville, Kentucky's "Against The Grain Brewery". Expect to see a full line-up of Against The Grain beers including: Citra Ass Down, Cutty Can't Hang, Kentucky Ryed Chicken, The Brown Note, Killewitte and 35K. Bringing these beers into Colorado was made possible through Crooked Stave Artisans. Flights and full pours will be available.
Monday, July 28
Strange Craft (Lincoln Park) – 6pm – 9pm – "A Strange Cheese Incident Beer And Cheese Pairing" – A Cheese Peddler and Strange Craft Beer Co. pair up for their monthly craft beer and cheese pairing at Strange Craft. Tickets are limited and can be purchased here.
Federal Bar & Grill (Jefferson Park) – Monday night Beer Club tonight! They have select craft pints for $3 from 6pm-11pm for Beer Club members. Sign up is free.
Parry's Pizza (All Locations) – $3 pints of craft beer for the month of July. Don't miss out on these fine craft beer pints for only $3. Highlands Ranch, Greenwood Village and Castle Rock locations. AC Golden Brewing Company New Belgium Brewing Jacob Leinenkugel Brewing Co. Sierra Nevada Brewing Company Alaskan Brewing Co.
Lone Tree Brewing Co (Lone Tree) – It's Growler Monday! Bring in and fill your LTBC logo'd growler and receive a discount. Not that you needed an excuse for beer on a Monday…but now you have one. Slainte!
4 Noses Brewing Co (Broomfield) – It's Anarchy Monday! Get $4 Anarchy mugs and $1 off all pints all night long.
Tuesday, July 29
Great American Beer Festival (CBD/Downtown) – Members of the Brewers Association and American Homebrewers Association will gain access to the advance tickets to the Great American Beer Festival, which takes place October 2-4, beginning today at 10 a.m. They sold out last year in just a few minutes. They are $75 each. On July 30th 10am MDT for the General public. If you want to join the AHA to get access to early tickets you must join by July 20th 12am. Better save up for this as ticket prices are expected to top $80 plus Ticketmaster fees.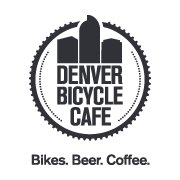 Denver Bicycle Café (City Park West) – Join Denver Bicycle Cafe for $2 craft can night! Jessica selects something special from Colorado to showcase every Tuesday night.
Funkwerks (Ft. Collins) – Don't forget that every Tuesday is Double Stamp Tuesday at Funkwerks. Stop in and buy a bottle to go and get your card stamped twice today. If you get 6 stamps you get a free bottle of Funkwerks beer!
Our Mutual Friend Malt & Brew (Five Points) – Keep the Glass! Every Tuesday for $10 you get an artist series glass (10oz) and three fills (under 8% abv). Every month (or while supplies last), Our Mutual Friend will feature a new artist. Support local art and local suds!
Odyssey Beerwerks (East Arvada) – Get a FREE BEER every Tuesday from Odyssey Beerwerks when you buy a growler fill. Offer good all day on Tuesdays. Also enjoy Happy Hour 3pm to 5pm.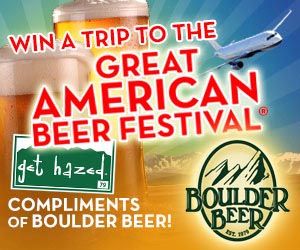 Boulder Beer Co (Boulder) – Want to Win a Trip for two to the Great American Beer Festival this October in Denver? In celebration of their 35 years in beer, Boulder Beer Co is sending two lucky folks to the GABF! (This includes airfare, hotel stay and tickets to the fest for two nights.) All you have to do is sign up for their newsletter by answering a few simple questions and you are entered to win! The lucky winners will be announced in September. Good luck! Enter the contest here.
Future Events

July 30th – GABF TICKETS ON SALE!!!!!!!!!!!!!!!!!!!!!!!!!!!!!!!!!!!!!!!!!!!!!!!!!!!!!!!!!!!!!!!!!!!!!!!!!!!!!!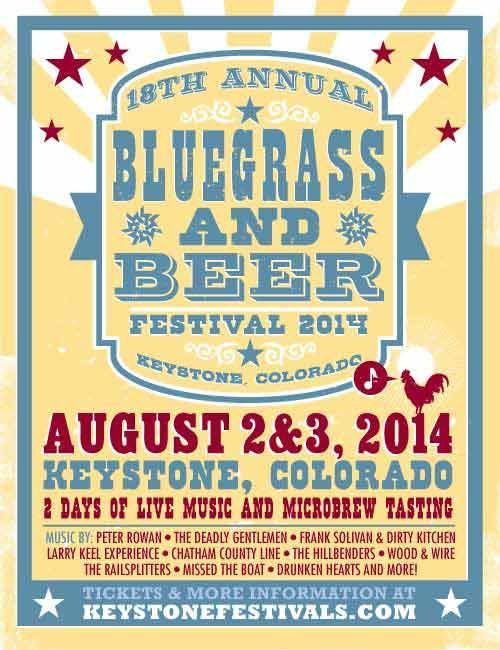 Aug 2nd and 3rd – Keystone Bluegrass and Beer Festival – 30 plus breweries pouring hundreds of beers. Tickets are $10 in advance, $12 at the door. The festival takes place from 1 to 5pm Saturday & Sunday, Aug 2-3 & includes all the beer you can drink as well as performances from more than 14 bluegrass bands. Beer sampling tickets are $40 for a one-day unlimited pass & $75 for a full-weekend, two-day pass.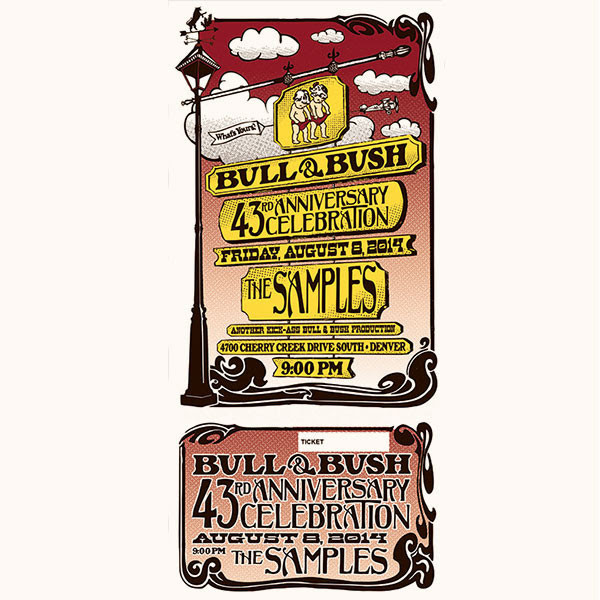 Aug 8th – Join Bull & Bush for their 43rd Anniversary Party with LIVE MUSIC from The Samples!  They love to celebrate their anniversary, and tickets to this event will certainly sell out.  Good news!  You can get your tickets online, without service charges, processing fees, etc. and they'll even mail 'em to you for free!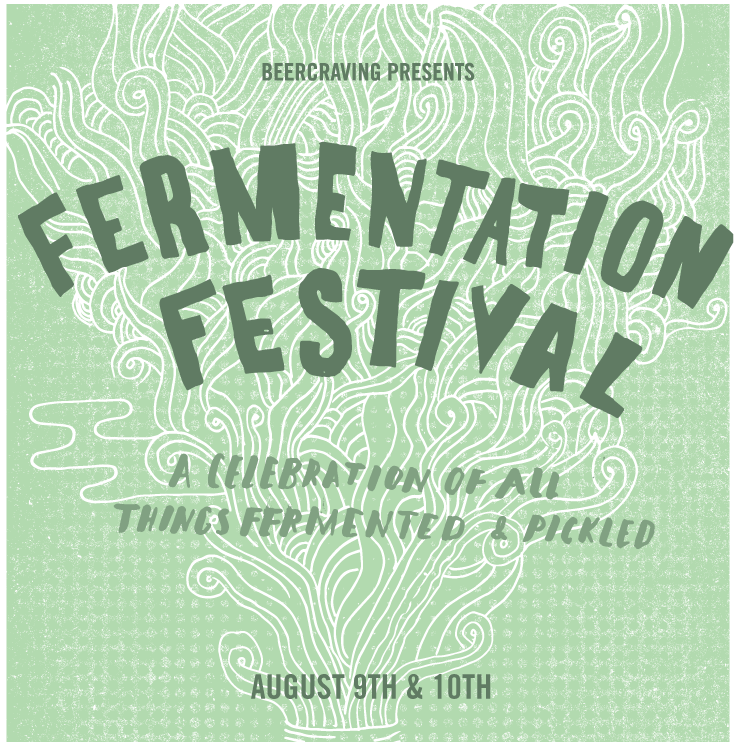 Aug 9th & 10th – At Denver's Highlands Masonic Center (Highlands), Fermentation Experts from across Colorado will gather to share their knowledge with the eager ears of attendees at the 2nd Annual Fermentation Festival & Market.  The event will feature unlimited tastings from craft brewers, distillers, sauerkraut makers, Kombucha brewers and much more.  Education is the main goal of the organizers with home fermentation classes offered on every subject from lacto-fermented veggies to how to make sake.  Nowhere else will you find this many fermentation gurus gathered at one event.
That's a wrap for this week's Denver Beer Beat.  Cheers to ye and may eternity find us in as good company as this! Stay Thirsty and Keep Denver Beer'd!