No Comments
Great Divide Brewing Company | Mexican Chocolate Yeti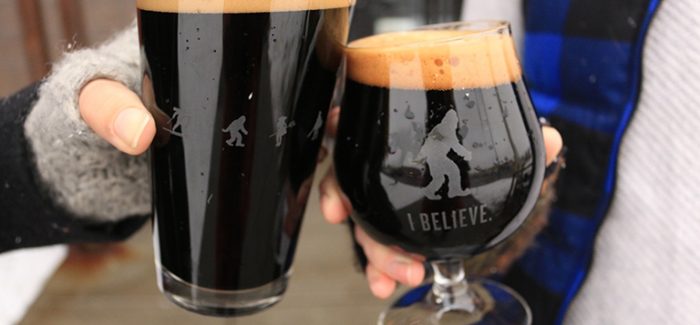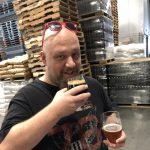 Fans of Denver staple and craft beer OG Yeti from Great Divide already know the importance of starting with a quality base beer before throwing a bunch of variants out into the saturated market. With Yeti–one of the most recognizably branded beers in the country–there's no shortage of variants, ranging from horchata and chai to the beloved barrel-aged chocolate and vanilla Stouts that have made their way onto store shelves at different points in time.
With so many solid variants available in stores, and even more available at Great Divide's taphouse and RiNo Barrel Bar, how do you pick just one to review? And with so many other beers to choose from in the craft beer market at-large, how does a brewery stay relevant?
"…the tagline 'I BELIEVE' resonates among the beer community. Thanks to campaigns such as National Yeti Awareness Week (a fun PSA-style campaign celebrated each November), and the fact that Yeti is such a bold and complex beer, it's probably our most iconic beer… it's got a fun name behind it with great imagery. It's just a great combo," Founder Brian Dunn told me in back in 2018.
A bold and complex beer with a lot of bold and complex variants, Yeti Imperial Stout continues to work its way into the craft beer conversation year after year. Last year, you could visit the Barrel Bar and grab a pour of the Mexican Hot Chocolate Yeti variant, which became an instant fan favorite. This year, Great Divide decided to can a slightly different version, Mexican Chocolate Yeti, in 19.2 ounce cans for a limited time.
With a variety of spices, coffee and vanilla added to the base Imperial Stout, Mexican Chocolate Yeti is Great Divide's take on the traditional champurrado drink. Champurrado, a spiced hot-chocolate-like beverage, has been around since the time of the Mayans and Azetcs.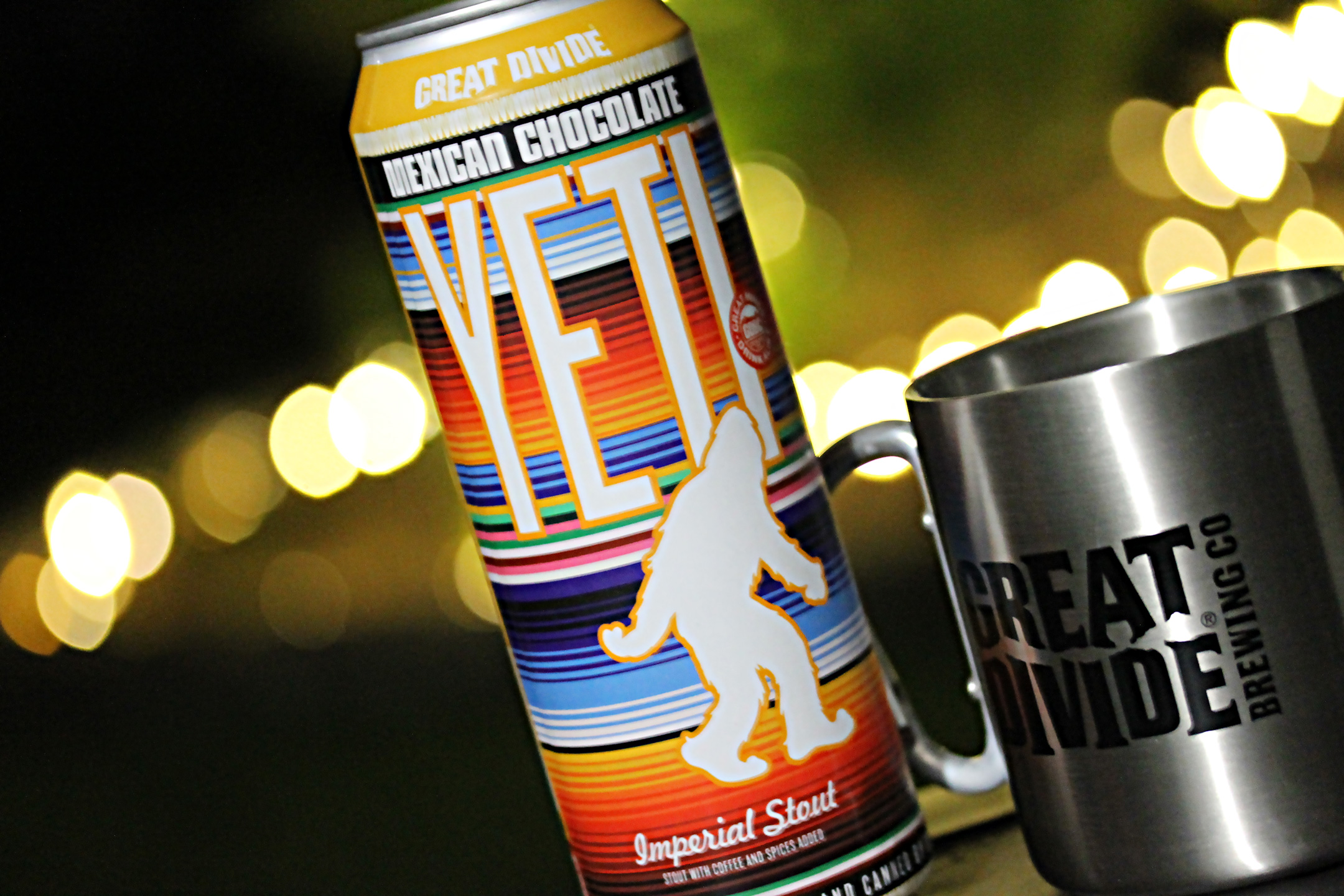 ABV: 9.5%
Mexican Chocolate Yeti pours pretty much like every other Yeti–real dark and real thick. On the nose you get the typical chocolate and roasted malt aromas, a bit amplified with the coffee that's been added to the Stout. I believe I'm a bit more sensitive to the taste of coffee than the average person, but even so, the addition of coffee balances out the baking spice sweetness of the cinnamon and vanilla, which is then complemented by the subtle hot pepper spiciness that lingers on the palate.
If you already enjoy Yeti, you definitely want to pick one of these limited-edition cans up if you see on the shelves. It's a perfect beer for the cooling weather, and would be an excellent addition to any Dia de los Muertos party.
If you can't find one on the shelves, but are heading to GABF this year, you'll have another chance to try Mexican Chocolate Yeti by visiting the Great Divide booth.
Feature image courtesy of Great Divide Brewing Company
---