No Comments
2019 Great American Beer Fest | Standouts and Recap from Day One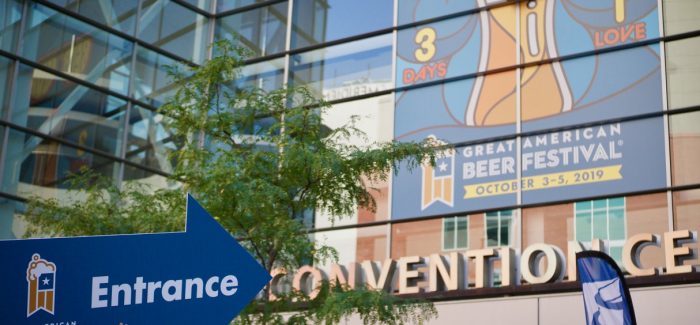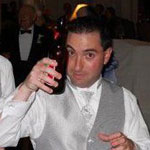 As bagpipers marched into the Colorado Convention Center Thursday evening to officially usher in the 38th annual Great American Beer Festival the PorchDrinking team was feverishly sampling as many beers as possible, to discover hidden gems and standouts from night one.
The first notable change to 2019 is that the breweries are once again sorted by region. After experimenting with sorting breweries alphabetically, the decision was made to the conventional regional layout. 
One thing to consider when attempting to locate a certain brewery is that some can be found in the "Meet the Brewers" section. This concept started in 2015 and represents a portion of the festival floor where all the brewery booths are staffed exclusively by the brewery staff – no volunteers. So if the brewery you're trying to find is in the Great Lakes region, but you can't locate them, most likely they are in Meet the Brewers area or occupy a larger end-cap space.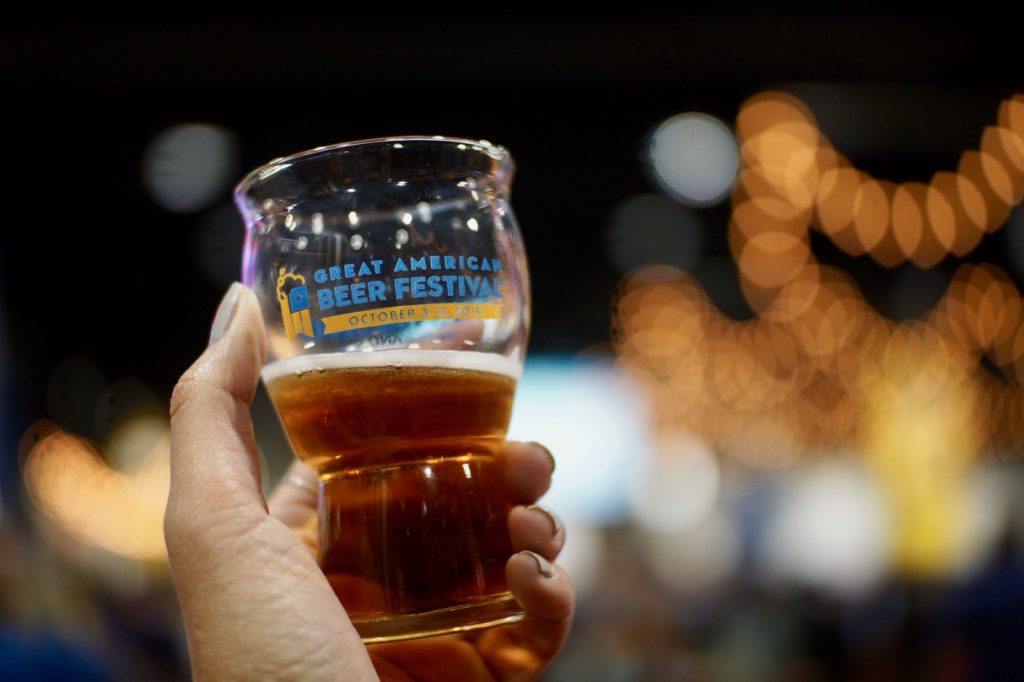 Making a game plan ahead of time is a must. Whether this is your first GABF or you're a seasoned veteran, the festival floor is incredibly expansive featuring rows and rows of breweries pouring their beer, impressive end-caps showcasing single breweries, and lots of interactive displays and food samplings. While you should give yourself time to simply wander and explore new breweries, having an idea of the first few stops you want to make is a good idea.
Outside of sampling beer, do take some time to visit some of the displays around the festival floor.
Sierra Nevada added a little history this year with founder Ken Grossman bringing his original brewing equipment to GABF to show what the first batches of beer were made in. He's hoping to take that equipment around the country as they celebrate their 40th anniversary and brew some collaborations with other breweries.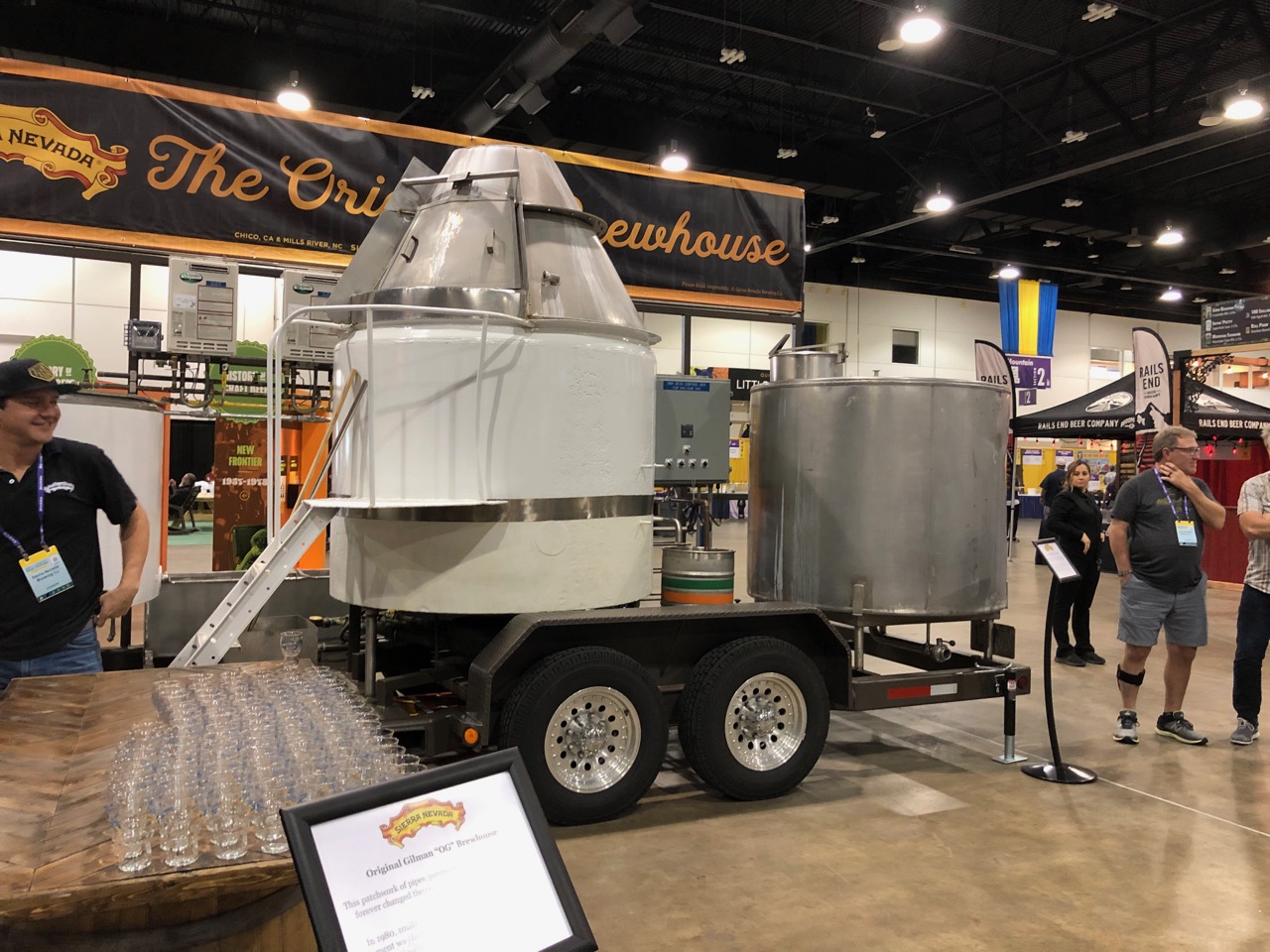 Once again Jameson Caskmates featured a massive barrel-aged beer garden featuring all the breweries they collaborated with throughout the year. Jameson sent breweries barrels so they could age their beer in them with the final product being poured at GABF. Last year a handful of breweries participated while in 2019 it seemed as if there were significantly more in the beer garden.
As for popular picks in the first session, WeldWerks Brewing commanded immediate long lines with their variety of Hazy IPAs and a showcase of their Double Barrel Peanut Butter, Vanilla Rye, their recently released Malibu and Premiere Medianoche, and Medianoche is My Safe Word. More Brewing out of suburbs of Chicago ended up pouring through just about all of the beer they brought to the festival, while Black Project's Oxcart was one of first beers to kick in session one.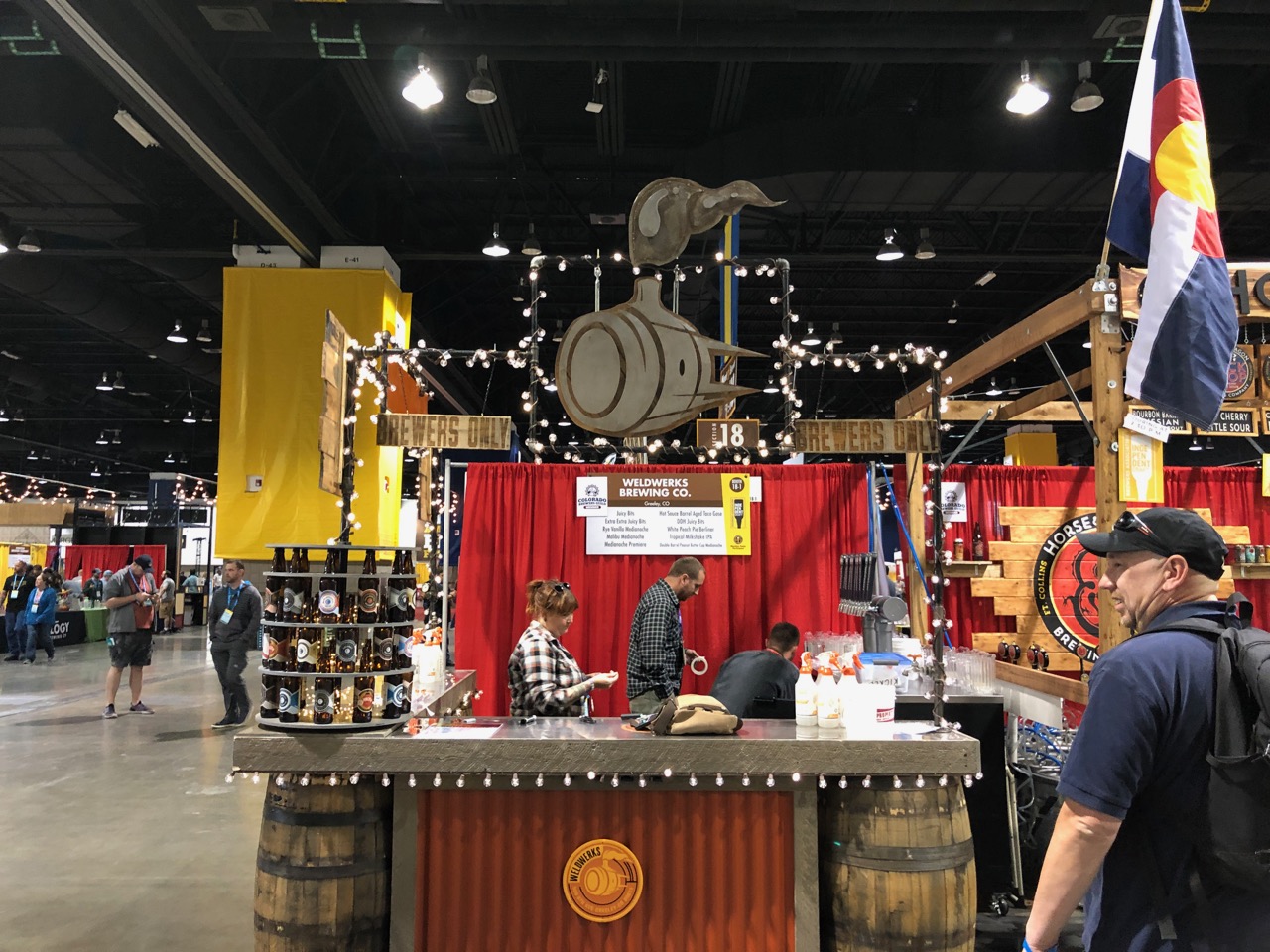 For some lighter options, Area Two out of Connecticut brought a 3.7% Table Beer made with only ingredients from Connecticut and their own yeast strain. It's light, full of flavor with a perfect funk note at the end. If you need something to break up the big beers, and you will, definitely give this beer a try. Fat Head's Session IPA, Sunshine Daydream comes in at 4.9% ABV and is another option to drink something lighter that still tastes great.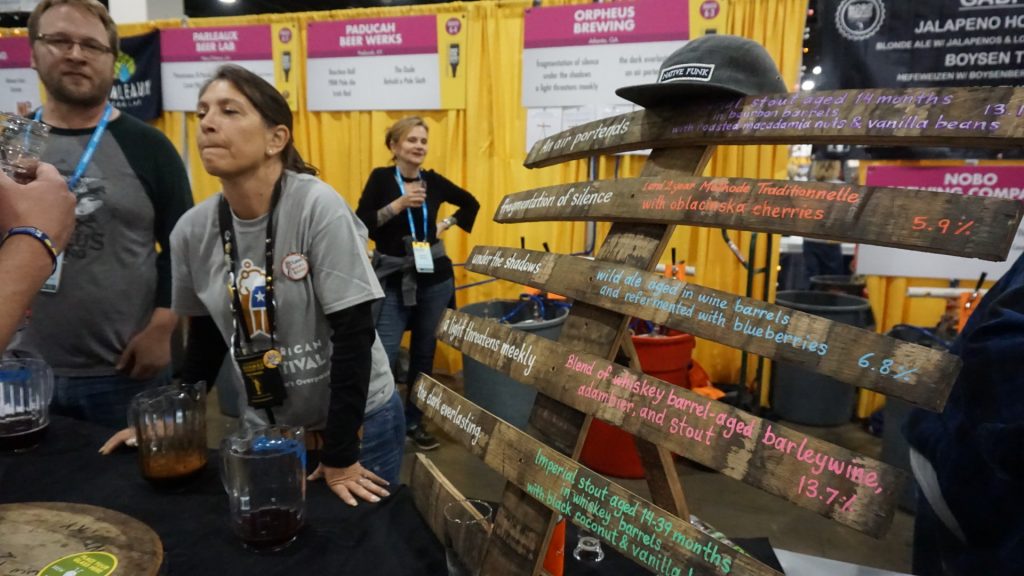 The quiet standout from session one was definitely Orpheus Brewing out of Atlanta. The brewery featured the most completely impressive lineup of the fest replete with two barrel-aged Stout variants, a Sour and a variant Barleywine. The Dark Everlasting, an Imperial Stout aged 14-39 months in whiskey barrels with black coconut and vanilla beans was a favorite of everyone at PorchDrinking and balanced the notes of whiskey, vanilla, and coconut really well. What's black coconut? They take coconuts and toast them for five weeks at a very low temperature changing their flavor profile to include prominent notes of caramel.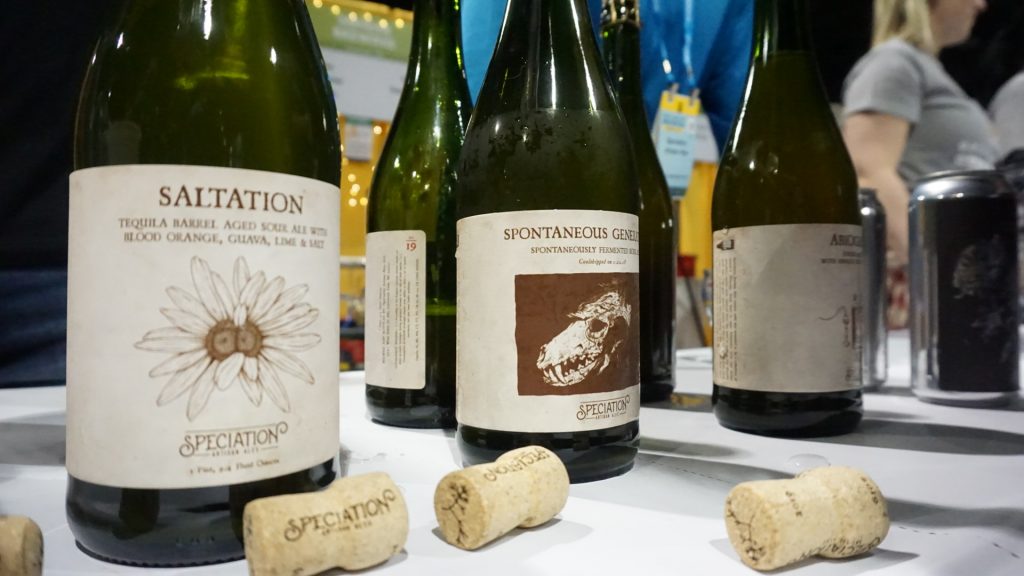 Here are some of our favorites from session one:
Best Beers from Day One
The Dark Everlasting Imperial Stout – Orpheus

Oxcart Gueuze – Black Project

Haterade – J. Wakefield

Table Terrior – Area Two

Wild Strawberry Rhubarb Berliner Weisse – Ranch House

Duck Duck Gooze – The Lost Abbey
Spontaneous Generation – Speciation Artisan Ales
Riveting Conversation – Oozlefinch Craft Brewery
Oh-J Double IPA – Lone Pine
Favorite Stouts
Cuppa – Maplewood Brewing

Medianoche Premiere – Weldwerks

The Dark Everlasting Imperial Stout – Orpheus

Corylus – Pure Project

Macaroons Before Dying – North Park Beer Company
Favorite Beer Names
Friar Chuck Kolsch – Black Bottle

I Was Today Years Old APA – Evil Genius

Debbie Harry Blonde – Dead Hippie

Thomas the Dank Engine – Sidetracked Brewery

Netflix and Pils – Cannonball Creek
Most Interesting / Bizarre Beer
Taco Gose – WeldWerks Brewing (they served this with Taquitos and hot sauce)
Jägermeister & Arrogant Bastard – Stone Brewing (It was exactly as you'd imagine it'd taste)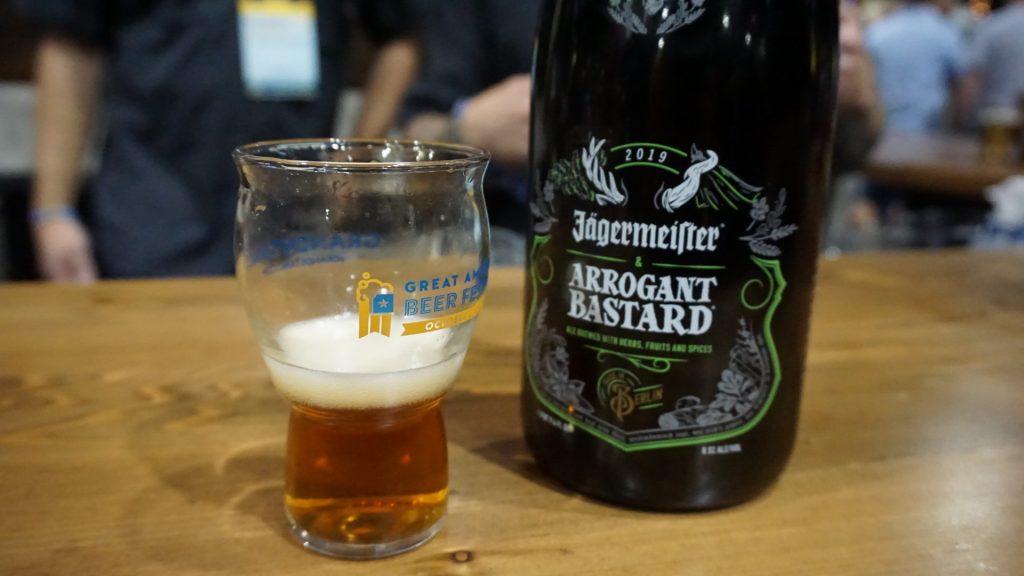 ---