No Comments
Event Recap | Brews And Bites 2015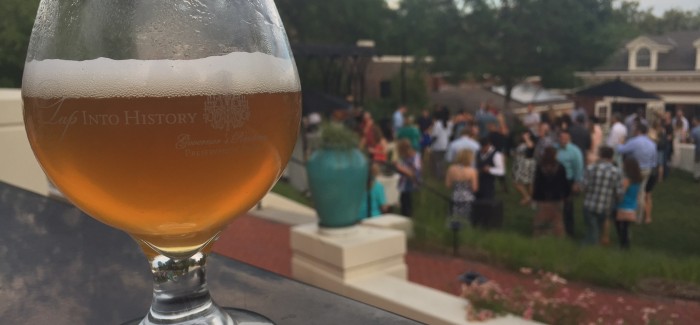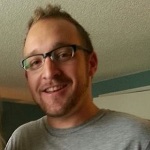 Colorado has always been a collaborative melting pot and who would expect anything less from the state that combined meat and cheese to create the cheeseburger? This spirit is clear within Colorado's beer scene with tons of beer pairing dinners and even a beer festival that requires breweries to collaborate. The second annual Brews and Bites at the Governor's Mansion was no exception.
The event took place at the elegant Governor's mansion, one of Capitol Hill's most recognizable but elusive landmarks. Living in Capital Hill, I've always looked at the mansion with admiration, but last Saturday was my first opportunity to go inside. Brews and Bites, which raises money  for the Governor's Residence Preservation Fund, included beer and food pairings from more than 20 breweries and 20 restaurants, along with entertainment from Denver bluegrass rockers Oakhurst.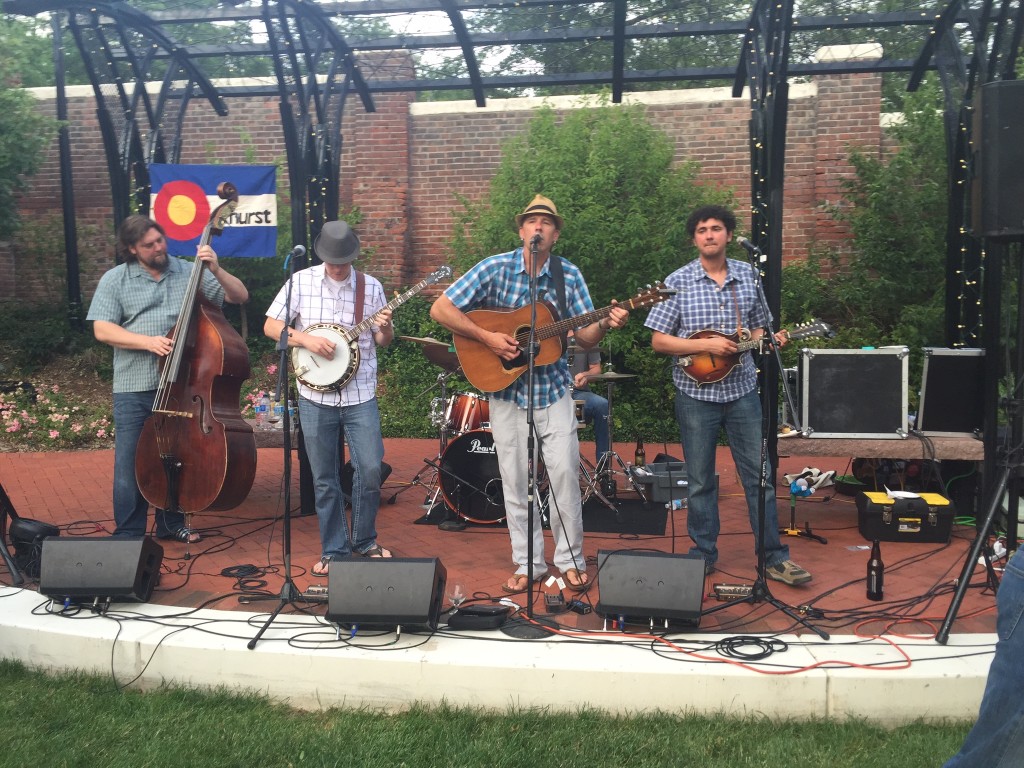 This year's event had some roster changes from the 2014 event and featured beers from Caution, Odd13, Epic, Wonderland, Strange, Elk Mountain, C.B. & Potts, Wynkoop, Breckenridge, Bristol, High Hops, Twisted Pine, Grimm Brothers, Broken Compass, Odell and Butcherknife. Each beer was selectively paired with a culinary creation from some of Colorado's top chefs representing Euclid Hall, Tag Burger Bar, Lala's, Satchel's on 6th, Le Central, Chimney Park, Wash Park Grille, Wynkoop, Breckenridge, Mouco Cheese Company, Baba & Pop's, Uno Mas, Black Pearl, Charcoal, Voodoo Donuts, and Appaloosa Grill.
From sweet to spicy to savory, the pairings explored many diverse realms of flavor. The final products took time, effort and expertise to perfect. Jason Ford, Broken Compass's co-founder and head brewer, said "I brought a few of our beers to (Lala's). We tried some different combinations before we figured out what beers to use, then we continued to create the final pairings. It was an exciting collaboration."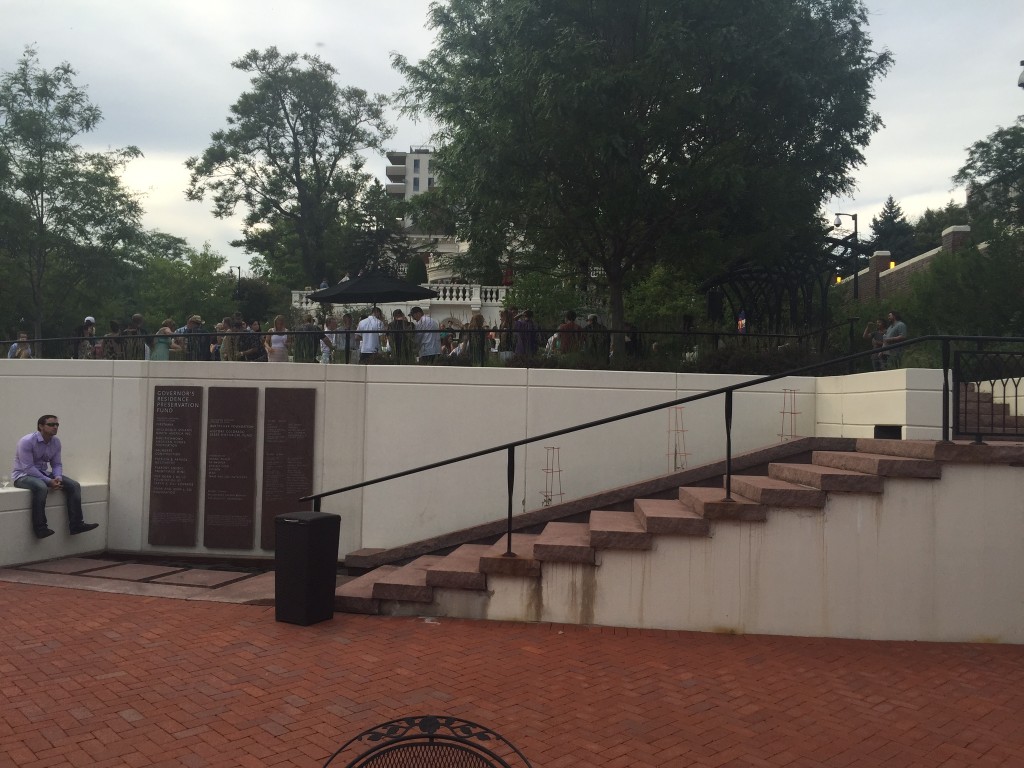 My overall favorite combination was self-created: Voodoo's Mango Tango donut shared with Strange's Cherry Kriek. The tartness in both complimented each other, but the creamy icing of the donut added a smoothness to the kriek, making it taste like a framboise. The ceviches from Uno Mas and Chimney Park were both amazing, as well as the fall-off-the-bone frog legs from Le Central. My favorite beers of the event were Wynkoop's Orchard Wheat, High Hops Double IPA and Butcherknife's The Bridge.
The Brews and Bites event is something that every Colorado beer lover should attend. The intimate setting in one of Denver's swankiest historical settings is a one-of-a-kind experience, especially when it is the backdrop to conversing with so many insightful brewers and chefs. The cherry on top of my evening was getting to see the nation's only beer taps in the governor's mansion.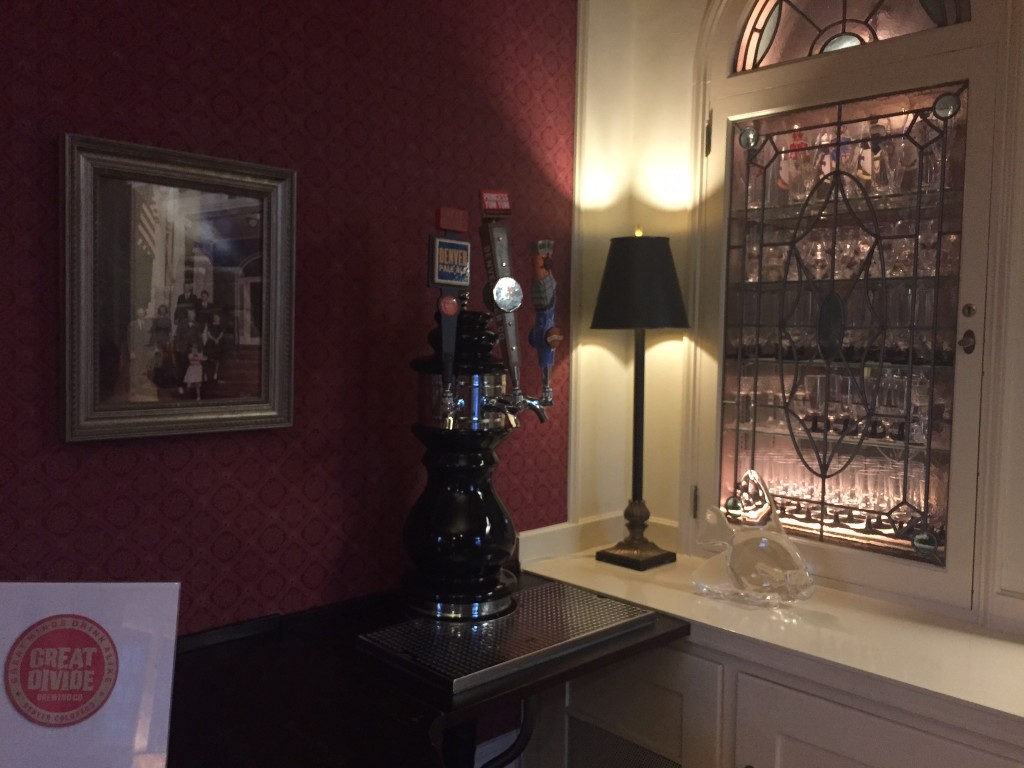 Enjoy this post? Like Craft Beer? Please consider sharing this post with friends! Also follow us on Twitter at @PorchDrinkingCO or on Facebook.
---