No Comments
The OGs of Craft Beer | Great Divide Brewing – Yeti Imperial Stout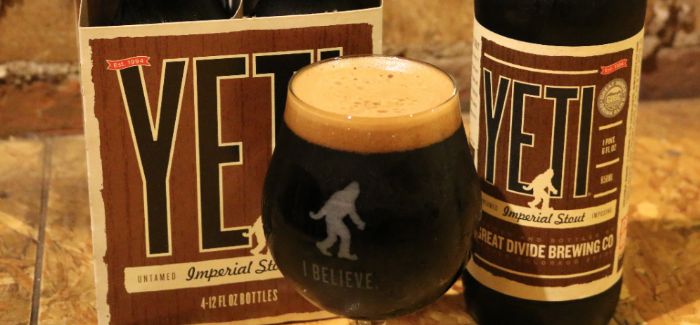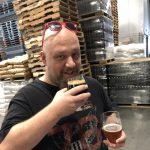 There's a Talking Heads song you probably know if you were old enough to drink when Great Divide's Yeti Imperial Stout was released. David Byrne's songs weren't always coherent, lyrically, but damn it if they weren't cool. As I get older, this line often runs through my head: And you may ask yourself, well, how did I get here?
How Great Divide got here was through the vision and hard work of founder Brian Dunn. In the '80s, while Talking Heads were writing songs about buildings and food, Dunn was overseas building farms in developing countries. When he returned to Colorado, he started homebrewing and went to grad school. When Great Divide officially launched in 1994, Dunn was the only full-time employee – brewing, bottling and selling the beer himself. After some fantastic initial success, Great Divide bought a building (an old dairy processing plant) in downtown Denver in 2001.
Letting the days go by, fast forward a couple of years. A few bands in Denver rented out rooms in the unused space at Great Divide's Denver brewery. If you've been there lately, it's probably hard to imagine there was ever that much real estate going unused. In exchange for a little light housekeeping, my band – who was influenced greatly by the music of Talking Heads – got a mixed half-case of Great Divide beer each week. These cases of barter-system brew were my formal introduction to Great Divide's lineup (and also why you have to deal with a bunch of Talking Head references right now).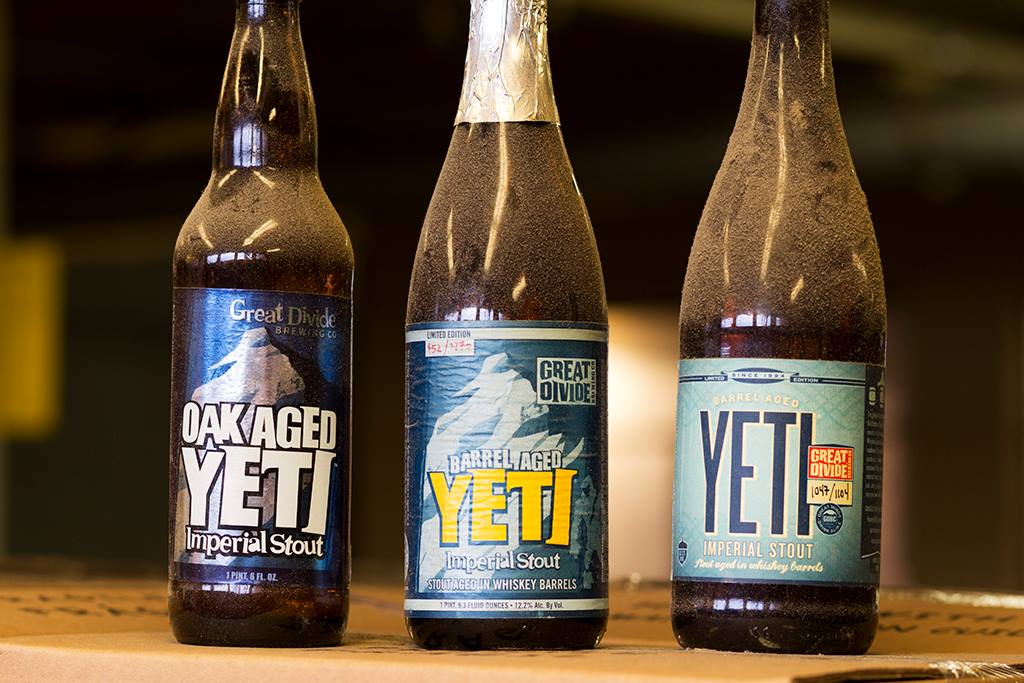 And you may ask yourself, what's "Yeti" got to do with a stout? And you may find yourself in another part of the world…
"In 2003 I had picked the name 'Maverick' for a series of beers (IPA, double IPA and imperial stout). Due to trademark issues, we were asked to stop using the name… what then came about were three new names: Titan IPA, Hercules Double IPA and Yeti Imperial Stout," said Dunn. "I spent three months traveling in northern India, Nepal and western China and became enamored with the legend of the Yeti – this amazing creature and the folklore behind the character. The name stuck with me. So in 2004, Yeti Imperial Stout was born."
When Yeti hit the market, it was many Denverites' first experience with stout beer that wasn't from across the pond. What a time to be alive: double-IPA beers were a novelty and glitter beers were still more than a decade away! But it truly was an exciting time for brewers and drinkers alike; Dunn remembers the early Denver craft beer scene being all about education.
"We continually had to explain to people how an IPA was different from [England's Pale Ale] Bass, how an imperial stout was different from Guinness and what a double IPA was. Beer drinkers were sponges for more information. I went to countless beer festivals during those years to chat with beer drinkers and expand their knowledge."
And you may ask yourself, do I BELIEVE?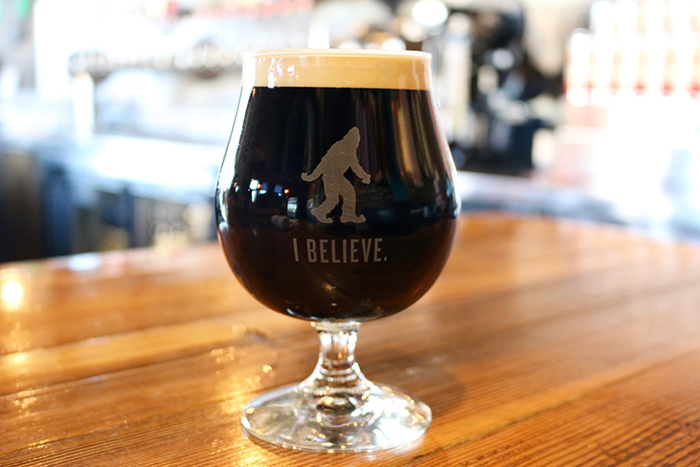 Part of what made Yeti so intriguing and interesting was how very different it was from what we knew about stouts. It was nothing like Guinness; it was aggressive, thick, malty (in fact, it's brewed with nine different malts), hoppy and tasted a bit like coffee and dark chocolate. It made Guinness taste like water by comparison, and it wasn't super common for beers to have such high ABV at the time. We were hooked.
But what makes Yeti such a perpetually popular beer now, even in the current saturated beer market, is not just its time-tested taste. It's also a bit of clever marketing.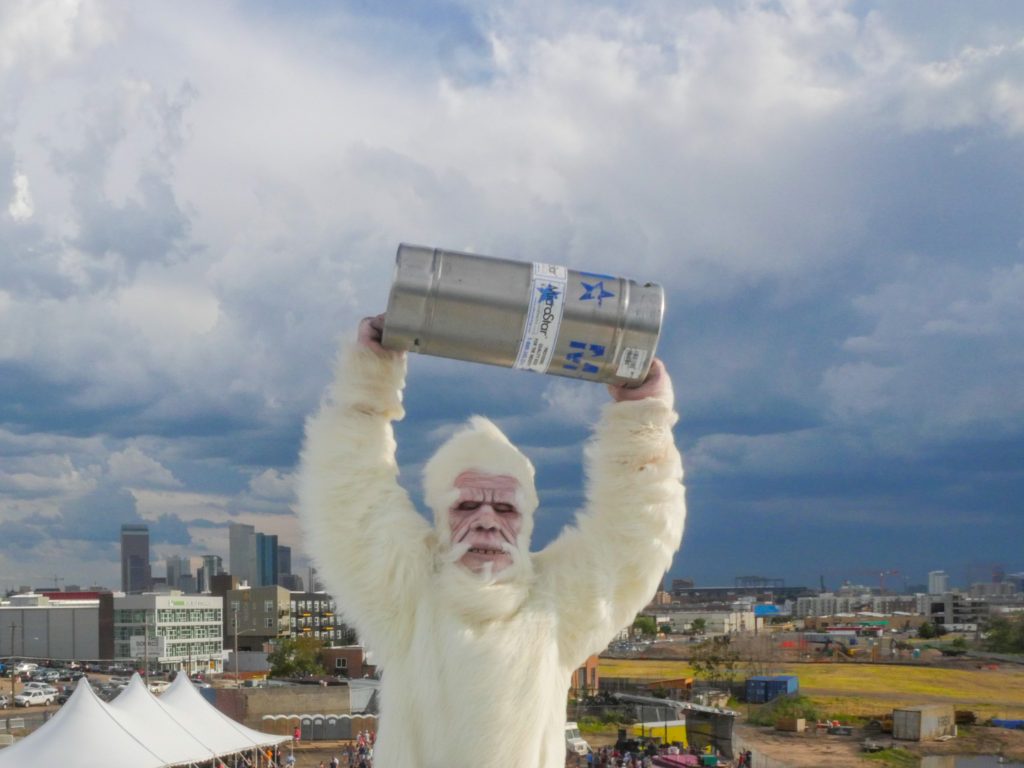 "It's a great icon and the tagline 'I BELIEVE' resonates among the beer community. Thanks to campaigns such as National Yeti Awareness Week (a fun PSA-style campaign celebrated each November), and the fact that Yeti is such a bold and complex beer, it's probably our most iconic beer… it's got a fun name behind it with great imagery. It's just a great combo."
Same as it ever was…
As an icon, Yeti Imperial Stout is a perfect representative for what craft beer was and is. Even as tastes change, and as new styles wax and wane in popularity, there's something to be said for a (what we now call) traditional, well-made, time-tested beer. As one of the oldest breweries in Denver, Great Divide itself is an excellent ambassador for independent craft, and is heavily involved in giving back to the community that has supported it for so many years. Despite its wild success, the brewery holds tight to its core values and has been independently-owned and operated since '94, and Dunn still holds his fellow Denver craft brewers in high regard.
"Back [in the late '90s], the craft beer industry in Colorado was close-knit and friendly as there were only a handful of breweries in the state. With the current number of breweries, there is still a lot of that camaraderie, but it's hard to know them all like we used to know each other. I would still call any of the folks that work in the Denver craft beer scene my friends."
Yeti Imperial Stout Awards
2005 Great American Beer Festival, Silver Medal, Imperial Stout
2008 Great American Beer Festival, Bronze Medal, Imperial Stout
2009 Great American Beer Festival, Silver Medal, Imperial Stout
2010 BeerAdvocate "Top 100 Beers On Planet Earth," #36
We at Porchdrinking.com thoroughly enjoy covering craft beer trends and showcasing the newest and beers. But, before terms like Brut, Milkshake, New England and even BBA entered the brewing-industry lexicon, beer fans were thrilled to taste Ambers, Pale Ales and some mysterious beer that may or may not have arrived from India. So, for one month, we are going to take time to remember some of those OGs of Craft Beer — the brews that made it all possible. While we can't cover all the OGs of Craft Beer, we want to take this time in August to pay homage to several of them. If your favorite "classic" isn't on the list; don't fret. Let us know what you loved back in the day (or still do), and bring attention in the comments section below or via our social media channels.
Photos courtesy of Great Divide Brewing
---