No Comments
2 Days 2 Nights | Upstate NY Road Trip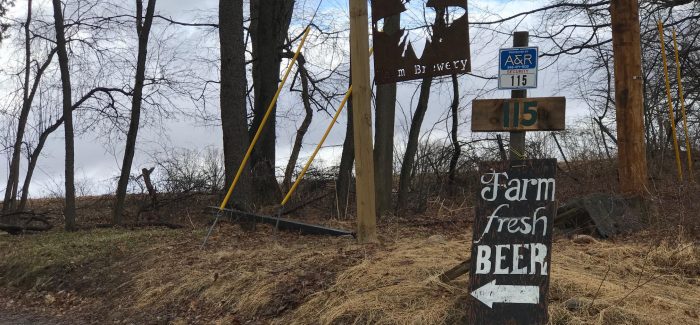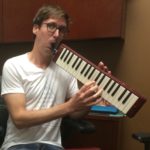 When I moved to Los Angeles to attend college, one of the first and most common questions I was asked was "Where are your from?" My response would be "New York." That would typically be followed up by something like, "Oh, I love the city! Which borough are you from?" Which would prompt me to clarify that I was from Upstate NY. This would bring about the question, "Oh, so like Buffalo?" Nope. That's about six hours away. I would then tell them I was from the Albany area, hoping they learned their state capitals in primary school. Sometimes, I'd even have to use my hand as a makeshift map of the state, pointing out the various cities they've heard of to identify the Albany area.
While I haven't officially lived in Upstate NY for almost 20 years, my family is still there. So, I make my way back as often as I can; also to ensure that my lovely niece still thinks of me fondly. As pleasant as Albany International Airport is, flights are fairly limited with its one terminal. Honestly, I believe the only reason it has the "international" moniker is because a small number of planes glide over Canada on the way to Minneapolis. As someone who now lives internationally, I often fly into NYC then make my way a few hours north to my hometown of Saratoga Springs.
The Journey
The journey from the city up to Saratoga Springs is a 183 mile route. Luckily for me, there's some fantastic beer stops along the way. Lucky for you, there are a lot of reasons to make your way north out of the city for a quick getaway besides enjoying the beers. Perhaps you're a history buff looking to visit the site where the Battle of Saratoga took place on a leisurely weekend away. Maybe you're a fan of horse racing and are hoping to come up a winner during track season between mid-July to Labor Day at Saratoga Racetrack. Fun fact! It's actually the oldest operating sports venue in the United States. Or, you may be a leafer from the city heading up north to see the beautiful fall foliage in the Adirondacks. You could also be someone who enjoys walking around a beautiful, old-school downtown area that's densely populated with bars, restaurants, and nightlife. Regardless of your reasoning to take the trip, the drive Upstate is filled with something for everyone.
Not to mention, there are some incredible breweries and beer bars in this part of the world. While driving would be the easiest way to hit up all the stops, if you are one of those NYC natives who have never bothered to acquire a license you may need to dust off your Quad City DJs album and come and ride the train.
There are a few trains that head towards the Canadian border from NYC each day, some of them with stops very close to a few of the breweries on this list, as stops in Beacon, Poughkeepsie, or Hudson all have brews nearby. Some exceptional planning with the route times, combined with the gracious services of Lyft or Uber, could avoid the need for an automobile or, better yet, someone to stay sober during the trip.
You can choose to split up these establishments between your rides up and downstate, or try to hit everything in one day if have that Dwight Schrute intensity and focus. I'm not going to tell you how to live your life. A word of warning, though, is that many on this list have fairly limited hours. You will want to check ahead of time based on the days you are traveling and plan accordingly.
This hit list is lined up as if you were heading north. However, it can easily be reversed if you are trying to end up back in the city with a stockpile of beers, or broken up into the outbound and return journeys.
Friday
Equilibrium Brewery
https://www.instagram.com/p/Byn5FJkBwnD/?utm_source=ig_web_copy_link
Battling with Other Half as NY's supreme IPA maker, Equilibrium Brewery is where you need to go if you have to have those hazecans. It's a little bit out of the way on the journey (the taproom is about 40min west of Hudson Valley Brewing), but if you're willing to swing out there you'll be rewarded with some world-class IPAs. The battle for cans can be fierce, often requiring some early morning lawn-chairing, but if you just want a pint or growler-fill and a bite to eat, this is as good a place as any.
MC2 is a regular fixture in my fridge when I'm back home, but you will find quality all-around. If you can't make the side trip, don't worry too much – many of the local beer bars mentioned on this list tend to have Equilibrium in stock regularly.
Hudson Valley Brewery

You're not going to find a more eclectic batch of sour beers anywhere else. The combinations of flavors that go into a Hudson Valley Brewery sour IPA has to be tasted to be believed. Milk sugar, lychee, chamomile, and lavender, hopped with mosaic? Enjoy yourself.
With a large tap list, cans and bottles to-go, and a spacious tasting room, this is a perfect space to rest your weary legs after that long hour of driving you just put yourself through. This is my one "can't miss" stop when I'm making the trip, but if you're not a sour fan you may find options lacking. If you happen to be one of those poor souls that can't take the tart, this may be a good stop anyways, as many of my friends have cited Hudson Valley as their gateway into enjoying sours.
The Vinyl Room

Continuing north, you will make your way through the fantastically named Wappingers Falls and should stop at The Vinyl Room. A combo tap room and vinyl shop, this place is literally a dream come true for me (see my Instagram account for proof). You would think a solid lineup of beers (last visit my record shopping was accompanied by brews from Lawson's and J. Wakefield) and a great selection of music would be enough, but then they throw in a few arcade games and a decent slice of pizza. Try not to stay all day, you have other places on this adventure.
To quote Belinda Carlise, heaven indeed is a place on earth.
Plan Bee Farm Brewery
https://www.instagram.com/p/BximhIzHVk5/?utm_source=ig_web_copy_link
Another 10 miles up the road is another stop for those more attuned to the sour side of life. Plan Bee offers up a collection of nuanced farmhouse and sour beers, made with honey harvested right there on the farm. The farm brewery is not just a hipster title; as you drive up, you are getting out there in the wilderness, with a rustic taproom that represents their beers well.
Expect to find a lot of fruited sours, funky farmhouses, and the occasional strong mead or two. I truly think this needs to be included in your "Plan A" for the trip. And yes, I do believe all those years of classes at the Groundlings have improved my comedic abilities, why do you ask? At least I didn't make some joke about anti-abortion picketers in front of a Plan B facility.
Suarez Family Brewery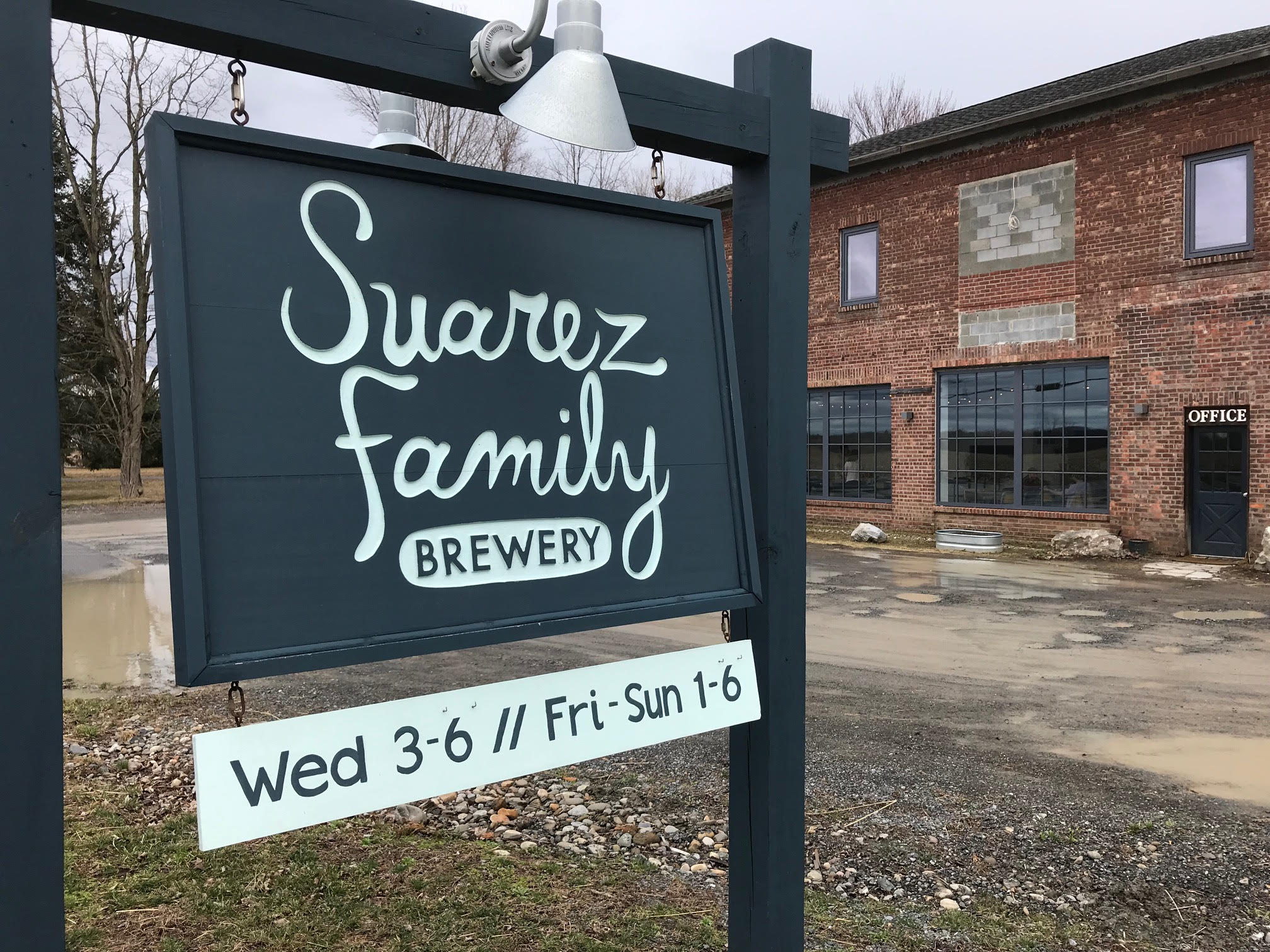 45 minutes north of Plan Bee is one of the gems of the northeast. Suarez Family makes some of the most drinkable beers on the planet. Excelling at both crisp, clean lagers as well as complex fruited sours, there's a little something for everyone here to enjoy a lot of. I first heard of this brewery when they collaborated with Hill Farmstead for Convivial Suarez many moons back, and their brewing style is very much in line with the Vermont royalty.
An aged bottle of Merkel Morello, purchased for on-site consumption, is one of my top-10 beers of the year. Grab some cans or growlers to go to enjoy in the vast upstate greenery and thank me later by sending me a case of Palatine Pils.
Albany Ale & Oyster
https://www.instagram.com/p/BwfzNXkALtY/?utm_source=ig_web_copy_link
As you inch closer to Saratoga Springs, you may need another pit stop. Albany Ale and Oyster is there to greet you with a bottle shop, an expansive tap list, and some tasty grub. Oysters, perhaps? Expect to find a lot of NY brews on their extensive tap list, but I wouldn't be surprised if you came across a pour of something from Hoof Hearted, Bissell Brothers, or Cigar City. They do tasters on everything so that you can have a good sampling, and the take-away options are as plentiful as they are alluring. All is done to help prove the state's capital has more to offer than legislation and disappointment about the relocation of the River Rats.
Pint Sized
Bottle shops and taprooms do not get much cozier than Pint Sized, which is located on Broadway, but the contents held within are stellar. With 12 taps and a fridge full of beers, you can start your own historical night on the town here. Expect to find a lot of NY and New England product mixing in with select beers from around the country, and often times the shop will invite local brewers to come in, share some beers, and spin some records.
Unified Beerworks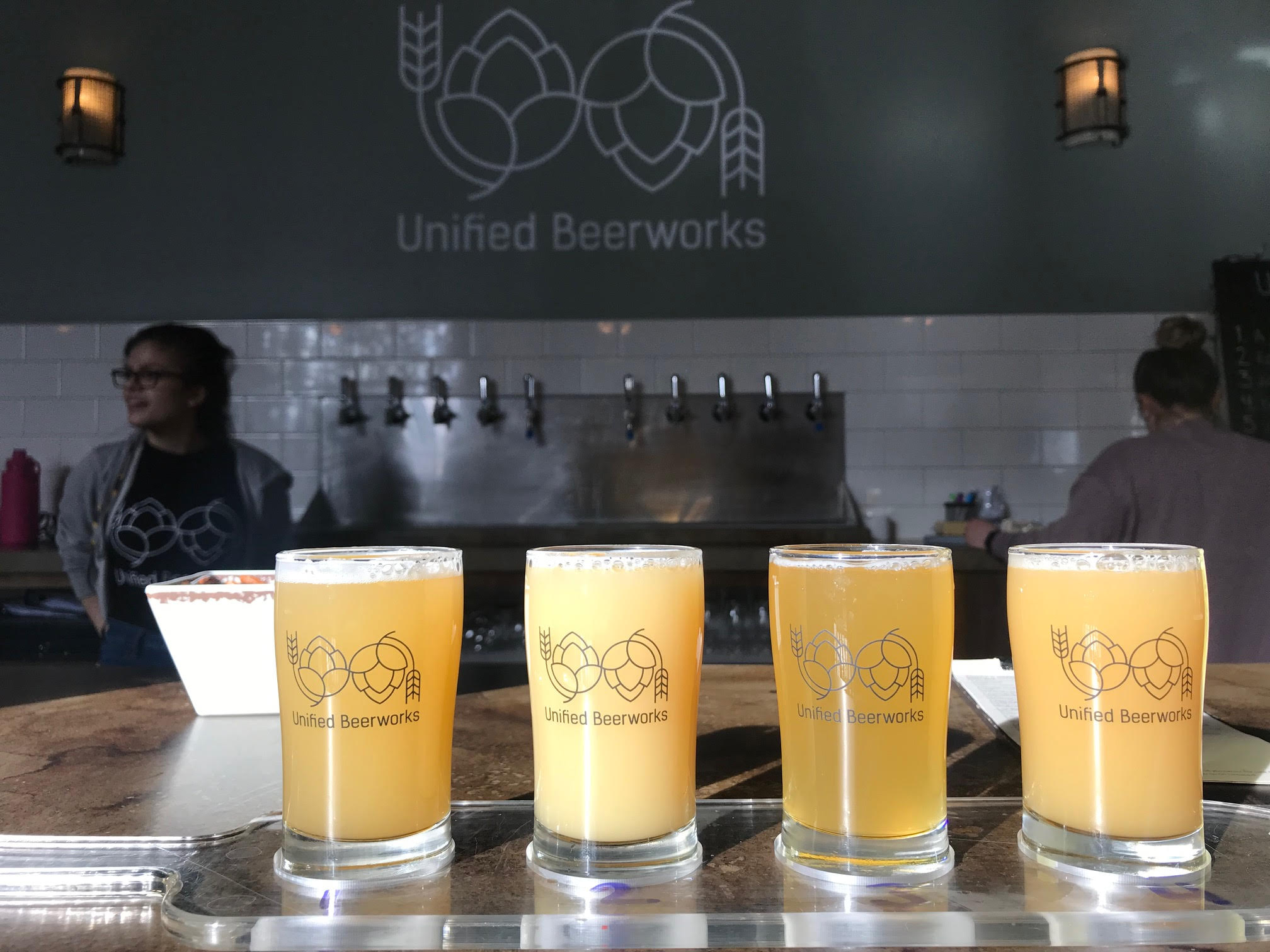 Just a short drive out of town, Unified Beer Works is pumping out that NE haze like it's a humid summer afternoon. While you may have seen the "brewery in an industrial park" ascetic before, there is some real tasty quality here, especially considering the brewery is less than a year old. If haze isn't your craze, you can find some sours and saisons as well, or enjoy a flight and try everything.
Saturday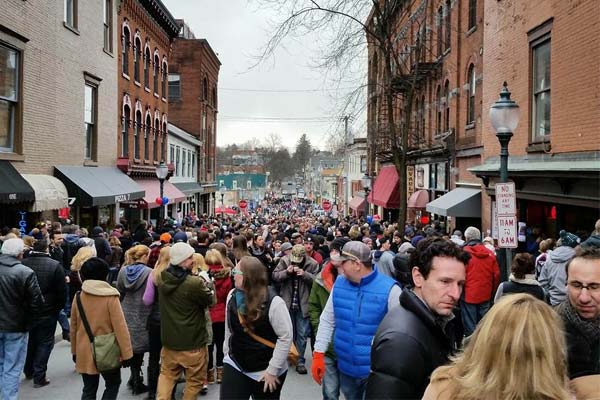 Saturday would be a great day to spend in Saratoga Springs. It's a small town at the base of the Adirondacks that has a long history of being a NYC resort destination. The Roosevelts came for the healing power of the mineral springs, Thomas Jefferson labeled Lake George as the "Queen of American Lakes", and now you can experience the history with a cool pint. Downtown Saratoga is full of lively bars and restaurants, but there are a few places that focus on great beer, as well as some breweries just outside the city that are well worth a visit.
Henry Street Taproom
https://www.instagram.com/p/ByYgeEAFhnu/?utm_source=ig_web_copy_link
Located just off Broadway, Henry Street Taproom always has something worthwhile to drink on tap, and a great environment to enjoy the company of friends, liquid or human. With drink or food specials pretty much every night of the week, there's always something intriguing to entice you in, if the local beers or guest regulars like Hill Farmstead and Westbrook aren't enough.
Druthers Brew Pub
https://www.instagram.com/p/BrIf_f-n_qN/?utm_source=ig_web_copy_link
Back on Broadway and right next to the historic Adelphi Hotel, Druthers packs a crowd all summer long with their rocking patio, delicious burgers, and variety of ales. Gold medal-winner for their gose "The Dare" a few years back, Druthers has always had a hearty local following, offering up many variations on standard styles. Also, if you can actually finish the whole skillet of one of their loaded mac-n-cheeses, I worry about your cardiovascular health.
Artisanal Beer Works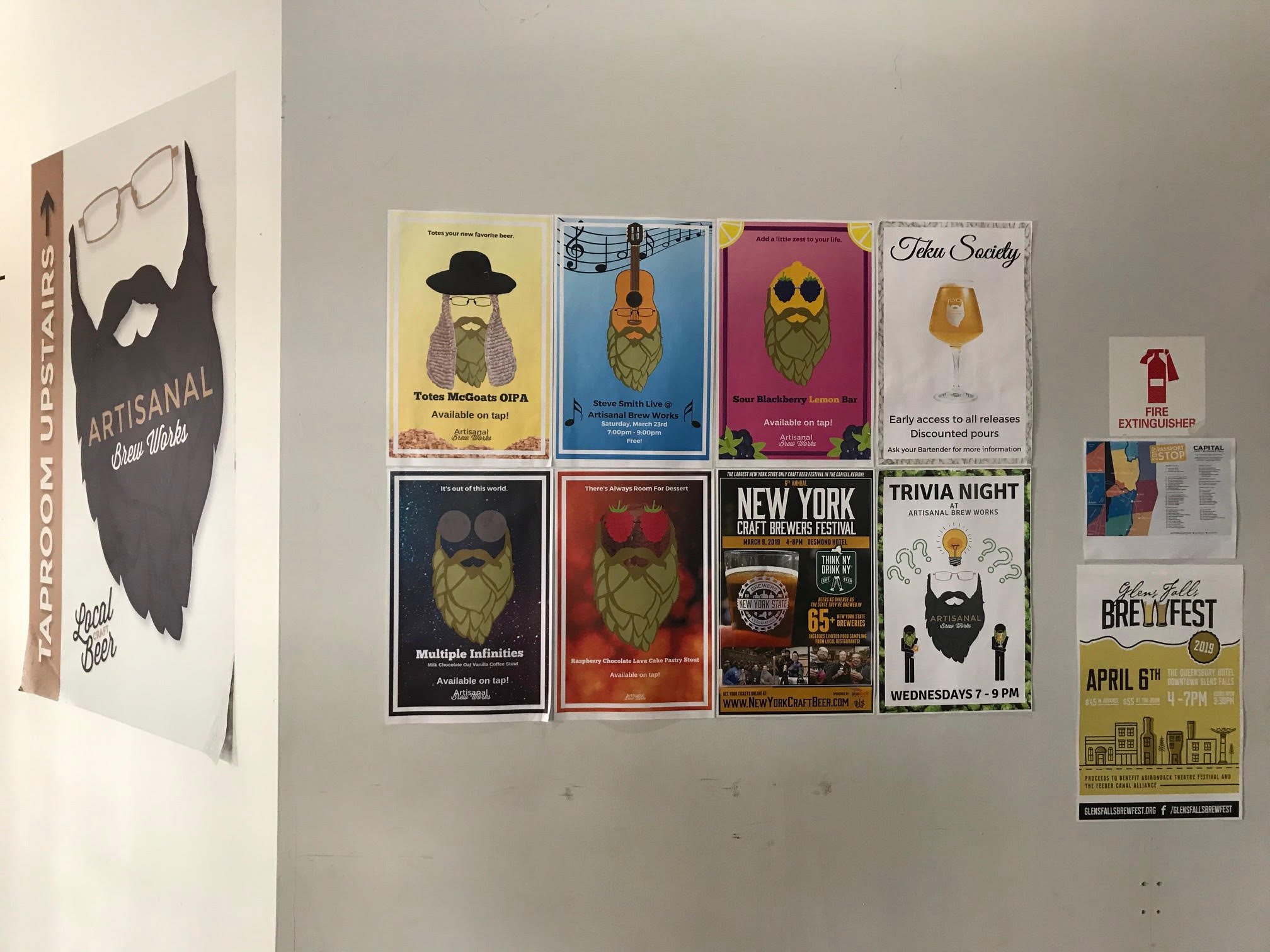 While they've been around a little longer than Unified Beerworks, Artisanal is also fairly green in the gills. With a great taproom and styles ranging from IPAs to pastry stouts to witbiers, Artisanal has a grab bag of goodies to sample. They do a weekly can release if you need something to sip on the boat or at the track, and also offer up some local Saratoga wine for those needing a break from malts.
Not finding a good beer in Saratoga would be like betting on the odds-on favorite horse and losing… 8 races in a row. It could happen, but it's very unlikely. Restaurants like Comfort Kitchen and Boca Bistro offer bites and taps in comparable high quality, while even rowdy establishments like Saratoga City Tavern have extensive craft options. Outside of downtown, two establishments from the same restaurant gene pool, The Local and Lake Local, offer a great atmosphere alongside their quality gastronomy, with the former being a classic pub and the later a lake-side summer hangout.
Did this article convince you to escape the city and head into the great Upstate wilderness? Are you looking for a hot tip on the horse that will save you from financial ruin? Leave us a comment below!
---