No Comments
Ultimate 6er | New England IPA Series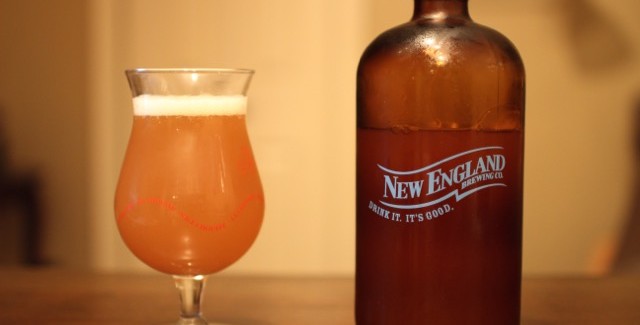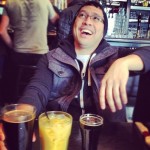 Ever since I started my craft beer journey, IPAs have been my absolute favorite style of beer to drink. In the past, anytime that I thought or drank IPAs all I thought about were West Coast IPA's – Russian River Brewing Co., Stone Brewing, 21st Amendment Brewery, Firestone Walker Brewing Company, etc. But this past year I have learned that the West Coast IPAs have to make room for the East Coast IPAs. I'm talking about New England IPAs!
They have taken the craft beer industry by storm! Many craft beer advocates have been placing ISO lists for New England Hops; breweries such as Tree House, Trillium and Bissell Brothers have been making waves. Few words such as juicy, hazy, unfiltered and hops describe New England IPAs. Now I know there are many New England breweries with amazing great tasting beer, but I was only able to get my hands on a select few. In the next coming months, I will look to acquire more of these awesome brews and be sure to include them in my next Ultimate 6er. Also when I mention New England, I am talking about Vermont, New Hampshire, Maine, Connecticut, Massachusetts and Rhode island.
So today, and without further ado, I present the six New England IPAs that I was lucky enough to drink.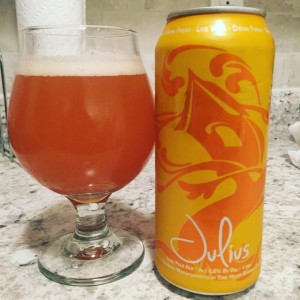 Starting the list off is Julius by Tree House Brewing Co. I found out about this brewery back in November of 2015. This IPA bursts with juicy notes of citrus, mango, orange and passionfruit. You will love this IPA! Very smooth and great tasting, but still has the hoppy taste and perfect amount of bitterness that makes it an exceptional IPA. After you drink this you may ask "How is there no juice in this?!?".
---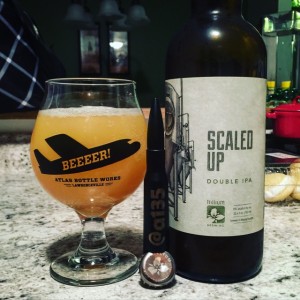 Haze for days with this Double IPA. Scaled Up emits great dank hop aromas along with citrus and tropical fruit notes. A great smooth IPA but with a lighter body compared to other DIPAs. This juicy DIPA has a great hop taste and an enjoyable bitterness. Trillium, you have brewed quite a delicious Double IPA!
---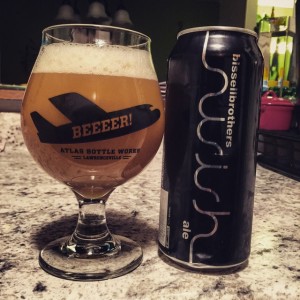 Another great DIPA that has more haze than the word 'haze' itself. Tons of peach and orange up front, and as you sip you taste citrus, mango and pineapple. This wasn't overly hoppy as the other DIPAs and it had a slight creamy aftertaste. Swish has a great hop profile and I am very happy to have drank this great tasting Double IPA!
---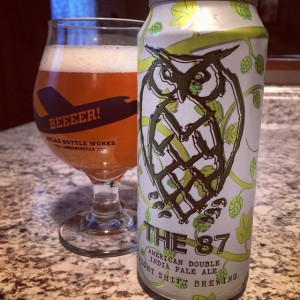 I can definitely appreciate the name of this brewery, since I am a full-time night shift lab tech at the hospital. The 87 is one great DIPA; crisp with amazing taste – floral hops, orange, citrus, mango, grapefruit, pine and a hint of lemon. The sweet malty backbone leaves you with a hint of cream in the aftertaste. A very easy to drink DIPA that will definitely satisfy an IPA drinker.
---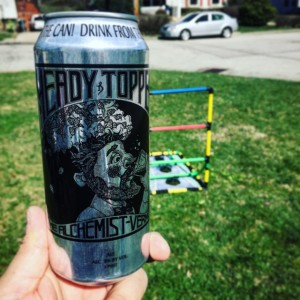 Alchemist's Heady Topper is held in high regard as being one of the best Double IPA's and I definitely agree! Brewed in Waterbury, Vermont this DIPA is constantly pursued by craft beer patrons when their delivery truck rolls out with cases of Heady Topper. Hops to the max in this wonderful brew, just remember "DRINK FROM THE CAN!".
---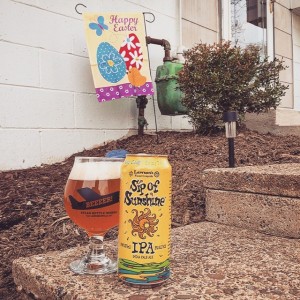 This is the closest you will get to actually tasting "Sunshine". This IPA is filled with juicy tropical fruit notes and generous amount of hops. I honestly felt like I was on a beach sipping on this beautiful golden orange IPA. A top contender in the IPA category, definitely worth grabbing a few cans or case.
---