No Comments
Drekker Brewing | After School PRRRT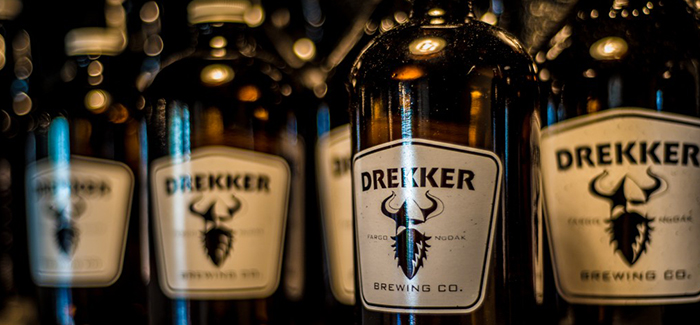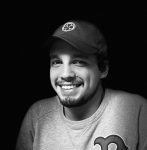 I'm not sure about everybody else, but this summer seems to be going by way too quick. Sometimes, however, certain things come up that remind you of school in all the best ways. Drekker Brewing, out of Fargo, North Dakota (yes, that's a real place) has given me a true sense of nostalgia with this fruited sour ale that I recently tried.
Beer For Vikings?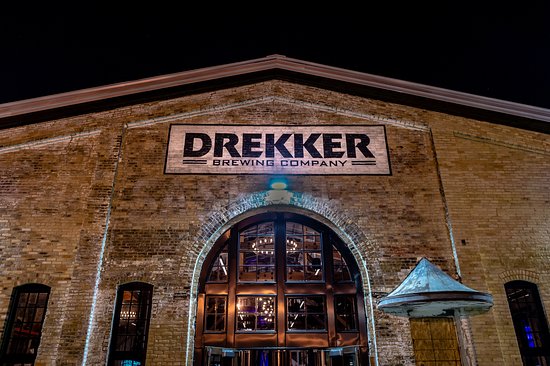 Drekker Brewing grabs your attention right away with its tagline "Hand Crafted Beer for the Viking in All of Us."  Who doesn't want to be a viking? Their goal as a small North Dakota operation is about not only the contents of the beers they brew, but also the atmosphere and vibes they evoke while people enjoy them. After School PRRRT is a perfect example of this, a beer that had to be an absolute blast to make, and a product that is sure to make others just as reminiscent of their younger days as it did with me.
"It Was Glorious"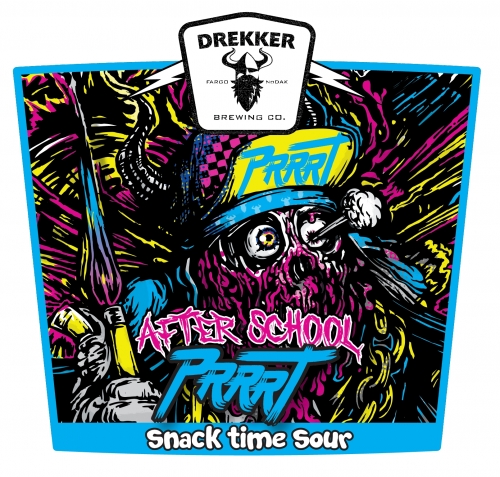 It's no secret that the craft beer industry has recently exploded with all sorts of experimental and wacky beer. From dessert-inspired beer like Loveland Aleworks' Blackberry Lemon Bar Sour to the use of classic children's favorites like Fruity Pebbles in Fruity Sparkles from Something Brewery, you'd be hard pressed to find something crazy and unique that hasn't already been used. For this beer, Drekker used one of its base sour ales, PRRRT, but this time brought the snacks!
After School PRRRT is brewed with Gushers and Fruit by the Foot (more than, as stated by the guys at Drekker, they ever thought they'd see all at once) as well as additions of pineapple, plum, strawberry, raspberry, passion fruit, lactose sugar, and a whole bunch of vanilla beans.
My Experience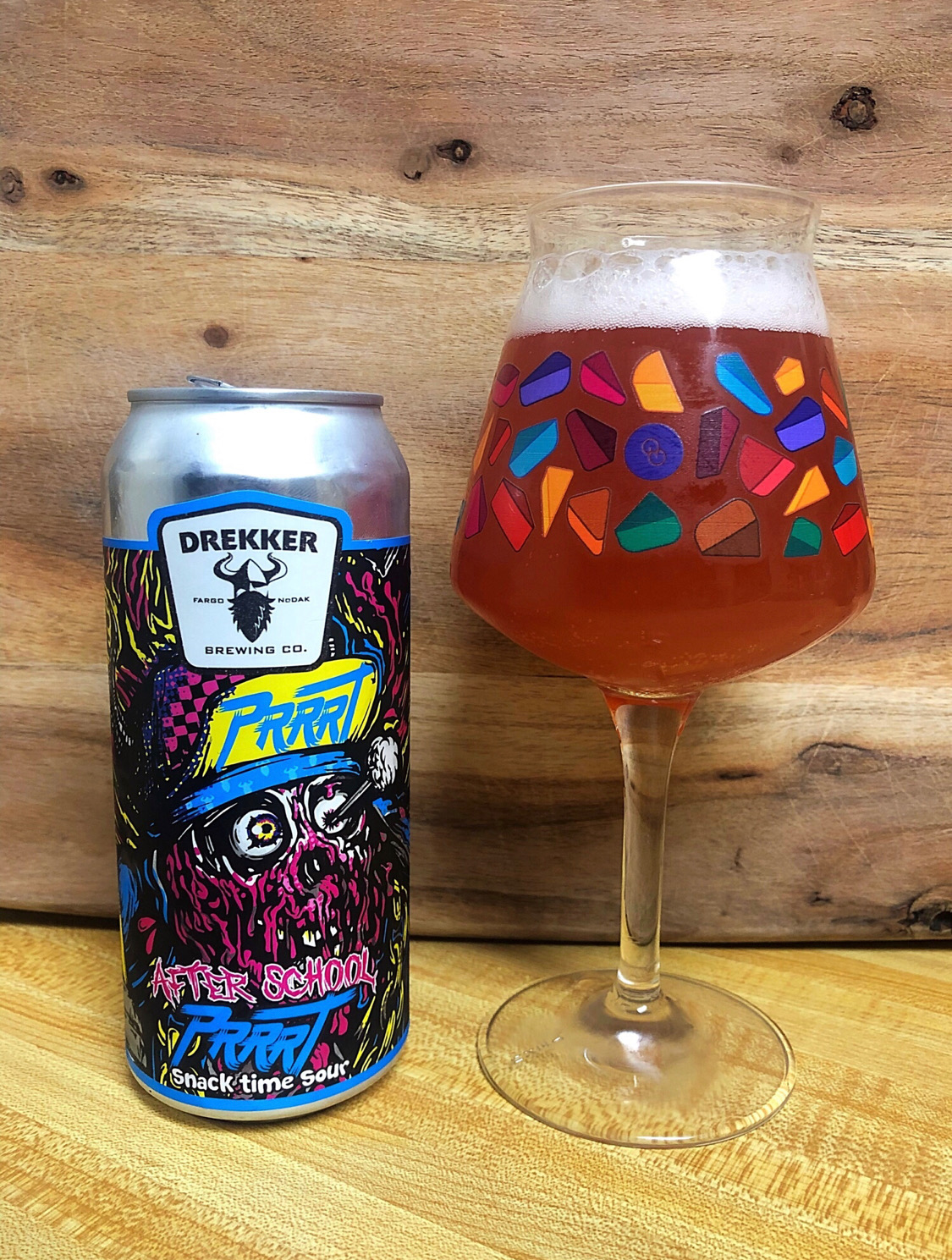 I loved the concept of this beer, with tons of my favorite childhood snacks thrown right in along with a plethora of fruits. The pour is like a rose gold pink color, with a heavy two finger head of foam. It rises up quickly, dropping back down equally as fast and leaving a thin ring of frothy head in its wake.
Right away, the nose reminds me of fruit punch. Strawberry stands out, as does passion fruit, with undertones of milk sugar and a touch of vanilla to bring everything together. Honestly, this thing smells straight up like Strawberry Punch Gushers.
Everything you wanted from the nose directly translates to the flavors here. Full of tart, sugary fruits, again with strawberry as the predominant force. Other flavors of raspberry and hints of pineapple. Again,  just really bringing back memories of those guilty pleasure, juice-filled lunchbox snacks.
Fairly thin, with a sharp carbonation, mild acidity, and good puckering tartness. There's a good amount of residual stickiness left behind, but what else could you expect from a beer with so much sugar added??
All in all, this experience shoots to fill every category. From nostalgia and happiness to uniqueness and overall ingenuity, I hope that if you get the chance to try it, it finds itself successful across the board!
---