No Comments
Something Brewery | Fruity Sparkles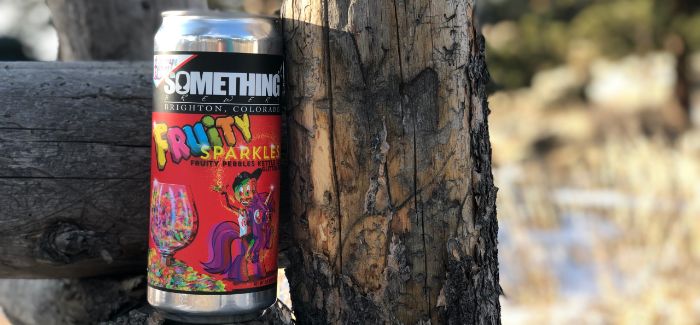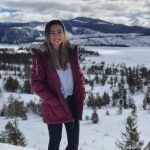 How many of you grew up eating Fruity Pebbles cereal for breakfast? I know I indulged as a child. When I heard Something Brewery was releasing a cereal-beer crowler pack that included a Fruity Pebbles beer, I knew I had to get my hands on some. I mean, who doesn't want to enjoy beer for breakfast? 
Initially released last summer, Fruity Sparkles was a hit. Something Brewery sold out of their crowler packs in just two hours—and with good reason; it's delicious! Hearing about the beer's re-release was exciting; I had to get my hands on more.
Fruity Sparkles is a fruited kettle sour glitter beer brewed with Fruity Pebbles. Coming in at 7.7% ABV and 7 IBU, it's an easy drinker. The flavor of the cereal really shines through in the beer's taste. There's a bit of a bite at the end from the kettle sour part of the beer.
When poured, the glitter shimmers if you gently shake it up a bit. What's great about this beer is that it's not only great to enjoy in the summer heat, but also on the chillier winter days.
Not to mention, the crowlers were designed by Something Brewery's co-founder and co-owner, David Allegrezza. In the three-pack, each crowler's label includes a game, just like the awesome cereal boxes! Additionally, he incorporated each of the brewery's employees as characters on the labels. How cool is that? To top it off, each label contains a surprise—it's 3D! With glasses, the labels pop even more! Overall, it's not only a delicious beer but a fun beer-drinking experience as well.
https://www.instagram.com/p/BrBLQwAl0l5/?utm_source=ig_web_button_share_sheet
Based out of Brighton, Colorado, Something Brewery has been innovative with their beers. They've done several variations of their "Monsta" imperial stouts, various IPAs and kettle sours; each of which have pleased the taste buds of many. Something Brewery is constantly brewing new beers and rotating their taps. Since they brew in small batches, visit sooner rather than later to get something that piques your interest.
---