No Comments
Ultimate 6er | Six Beers for Six The Musical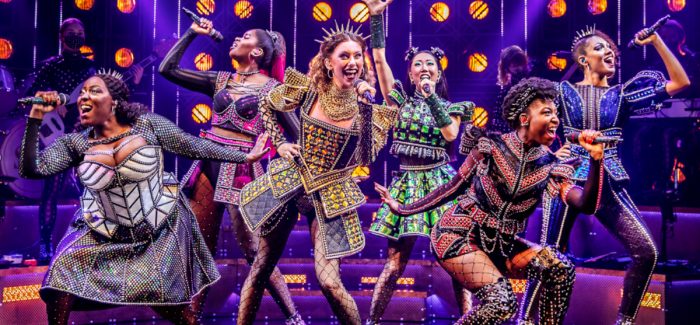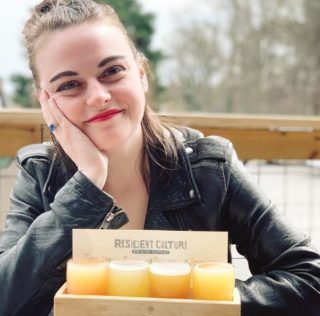 The love of Broadway runs deep and being able to see my first Broadway show while out in New York City recently was exciting, to say the least. While having spent a lot of time watching theatre, none of the shows were actually on Broadway. How to pay homage to Six: The Musical? By pairing each woman with a beer thoroughly enjoyed in New York City, of course!
For those that don't know, Six is a musical about the six wives of Henry VIII where all six wives are determining who suffered the most throughout the marriage. The one who had the worst time of it would become the group's lead singer. Told through catchy pop music and an all-female cast, it was truly a wonderful experience and you can tell the cast has incredible chemistry. Much like the chemistry that was involved in creating the following beers.
Catherine of Aragon
View this post on Instagram
Brewed with Noble hops seemed appropriate for Henry's first wife, Catherine of Aragon. While much of history remembers her as A Wife, she was heavily involved in programs that helped the poor and was a patron of the arts. After going through five pregnancies and producing one daughter, Henry VIII obviously blamed her for the lack of an heir apparent (that's not how science works!), and sought an annulment after 24 years of marriage so he could marry Anne Boleyn. She definitely needed a beer, and the Keep Ya Head Up would provide that, as well as some solace that at least she wasn't beheaded (though she potentially was poisoned).
---
Anne Boleyn
Paired with: Other Half Brewing Co. | Last Week F****d Around And Got a Triple Double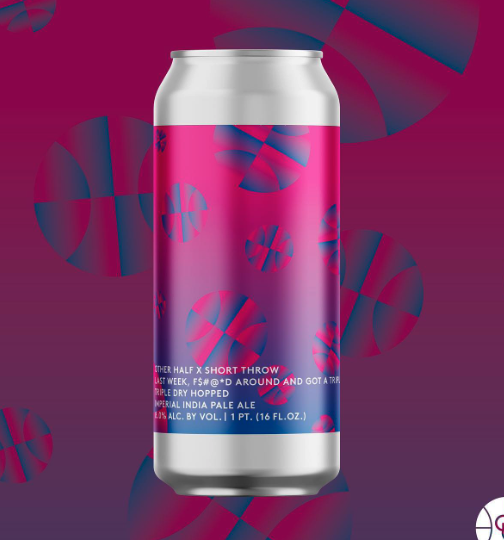 Anne Boleyn is likely the most famous of the wives, even though they were only married for three years prior to her beheading. By all accounts, she lived life to the fullest, or as much as a woman could in those times. She definitely fits the beer description of "last week f***ed around", and at 8% ABV, this Triple Dry Hopped Imperial IPA is actually a lower ABV than one would expect. There is a lot going on in this beer, much like there was a lot going on in that castle.
---
Jane Seymour
View this post on Instagram
The only woman Henry VIII apparently actually loved. Though, this may have more to do with the fact that Jane Seymour gave birth to a son. The patriarchy! Paired with Seymour is Lucky Cloud, a Foeder Fermented Sour that helped make Grimm the favorite brewery of the trip. While dying two weeks post-childbirth isn't what one would call "lucky", she at least got a queen's funeral, unlike any of the other wives.
---
Anne of Cleves
View this post on Instagram
Anne of Cleves was the shortest-lived wife, with an annulment approved after only six months of marriage. In the musical, clearly Anne is the one who experienced the least amount of struggles and it is implied that Henry VIII was unimpressed by how different she looked in person than in a portrait of her that he had seen. Pairing her with Cosplay, a blueberry Barrel-aged Saison was a no-brainer. This beer had definite nods to wine and was tart yet sweet, which seemed fitting for Anne of Cleves.
---
Catherine Howard
Paired with: Aslin Beer Co. | Volcano Sauce
View this post on Instagram
Throughout the two-year marriage of Catherine Howard and Henry VIII, it was marked by lavish spending and what one would expect when marrying a literal teenager (the 1500's, am I right?). Due to Catherine's eventual beheading on the grounds of an affair she was having, Volcano Sauce was the chosen beer pairing. A Fruited Sour with blackberry, blueberry, vanilla and lactose, the flavors absolutely pop in this beer. A collaboration between Aslin Beer Co and Fuerst Wiacek out of Berlin, I was excited to get my hands on this beer at As Is NYC, a craft beer bar near Broadway theaters.
---
Catherine Parr
View this post on Instagram
Catherine Parr was the final wife, with Henry VIII dying during their marriage. Highly educated, she wrote multiple books and she dealt with many finances and royal proclamations during her time as Queen. And who can write three novels without a nap? Disco Nap is a Sour IPA with a light hop character and lots of citric acidity, and was a favorite when visiting Torch & Crown's great taproom in Manhattan.
* * * * *
Six Wives, Six Beers, Six more reasons to go visit New York! Check out any of those taprooms to get the beers listed, and if you are able to get tickets to see Six, it is highly recommended!
---