No Comments
Ultimate 6er | A Beer For Each Family Member This Thanksgiving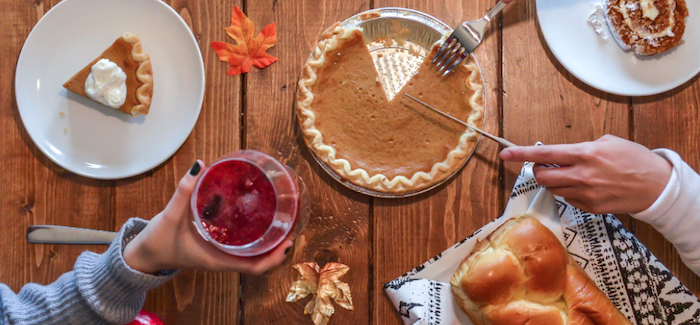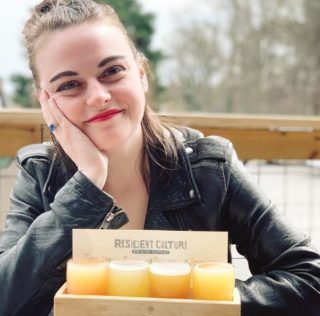 With a deep love for family and friends and food, Thanksgiving is the perfect holiday (until someone brings up politics). It also means that afterwards, I can blast All I Want for Christmas Is You as much as I want and no one can say anything. 
Last year, Thanksgiving was spent with a large group of friends where we ate side dishes and baked goods; this year will be different, but the most important thing is that everyone is safe. Gather up a six-pack and cheers to each of your family members, even if you will only be seeing them virtually!
Mom
View this post on Instagram
Stats: 6.3% ABV, do not add sprinkles
Baking with mom is an essential part of the holiday season, and Sprinkles Required from Forbidden Root should be added to that list. A Sour IPA with hibiscus, Rooibos tea, lactose and Michigan Copper and El Dorado hops, there is a reason Forbidden Root is so well known for their use of fruit flavors.
---
Dad
View this post on Instagram
Stats: 4% ABV, will not scare the dads away
Wanting to avoid spooking the macro-dads, this Kölsch is the perfect level of light and crisp that could convert even the most stubborn of them. Sabro dry-hopped with pomelo citrus, this beer from Middle Brow is meant to be the mid-day Thanksgiving beer, coming in at 4% ABV. 
Brewed in collaboration with the band Melkbelly, it also gives this Wisconsin-raised gal a chance to say "melk" without ridicule, just like my father.
---
Siblings
View this post on Instagram
Stats: 6.5% ABV, video games not included
Siblings are a foreign concept to this only child, so a beer from Foreign Exchange Brewing Co. seemed apropos. A relatively new brewery to the Chicagoland scene, Foreign Exchange is brewing some of the best new beers, including this Sour IPA. Brewed with hundreds of pounds of Raspberry and Dragonfruit puree, then double dry-hopped and finished with Vanilla and Hibiscus flowers, it is extremely complex… much like relationships with siblings (or so I'm told).
---
Grandparents
Wild Sour Series: Cranberry Criek | DESTIHL Brewery
View this post on Instagram
Stats: 5% ABV, pairs well with canned cranberry sauce
The holidays always meant that grandma would bring out her fancy red crystal glasses, which would promptly be filled with cranberry juice. Come to find out years later, it was wine. Since this is a craft beer site though, the grandparents get the Wild Sour Series: Cranberry Criek in honor of my confusion. This Kettle-Soured beer is a favorite around Thanksgiving and perfectly mixes tart cranberries with sweet cherries.
---
Aunts & Uncles
All Gussied Up Gin Barrel-Aged | Begyle Brewing
View this post on Instagram
Stats: 10% ABV, basically gin
What's a Thanksgiving without Drunk Uncle? Begyle Brewing took their All Gussied Up Farmers Saison to the next level, aging it for two months in Few Spirits gin barrels, much to the delight of Chicagoans in quarantine. There are notes of juniper, pepper and oak, and is dangerously drinkable.
This beer is not available on the market currently.
---
Cousins
View this post on Instagram
Stats: 8% ABV, best enjoyed with cookies
If English Brown Ales are not your thing typically, join the club. However, Midwest Coast Brewing decided to brew Friendsgiving, a Spiced English Brown Ale that will make anyone a believer. With a British Brown Ale base, they added cinnamon sticks, nutmeg, and bitter orange peel, which was tasty enough that I was inspired to bake a pairing (as seen above). Enjoy this beer in the comfort of your cousins, who are also complaining about your drunk uncle aka their dad.
Available in crowler directly from Midwest Coast Brewing
---
The Dog (Bonus)
View this post on Instagram
Thanksgiving is a stressful time, but at least we can all be thankful for two things. Craft beer and dogs.
---