No Comments
Ultimate 6er | Six Colorado Mountain Town Breweries to Visit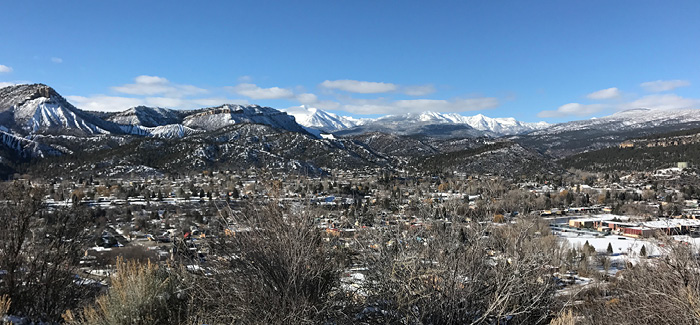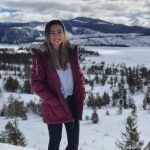 No matter the season, taking a trip up to the mountains is a good time. Over the winter, you can grab your skis/snowboard and head up for a couple days of riding (or just cozy up indoors and enjoy the gorgeous scenery) and take a dip in the hot springs that the mountains have to offer. Over the summer, you can camp, hike, and enjoy so many various outdoor activities. Whatever the reason may be that brings you to the mountains, there's one activity that you can enjoy across the board: visiting breweries! We've rounded up this Ultimate 6er of Colorado mountain town breweries that you can't miss!

Located on the edge of Main Street in Frisco, bordering the beautiful Frisco Bay, HighSide Brewing opened their doors just over a year ago. Since their opening, they've hosted live music, game nights, and expanded into the upstairs of their space. They not only offer a wide variety of their delicious beers, but also a full bar upstairs and kombucha! HighSide brews a Cucumber IPA that you should absolutely try. Their Vienna Lager and Pilsner are also great! If you're more of a stout person, they typically have a couple on tap, and a nitro offering.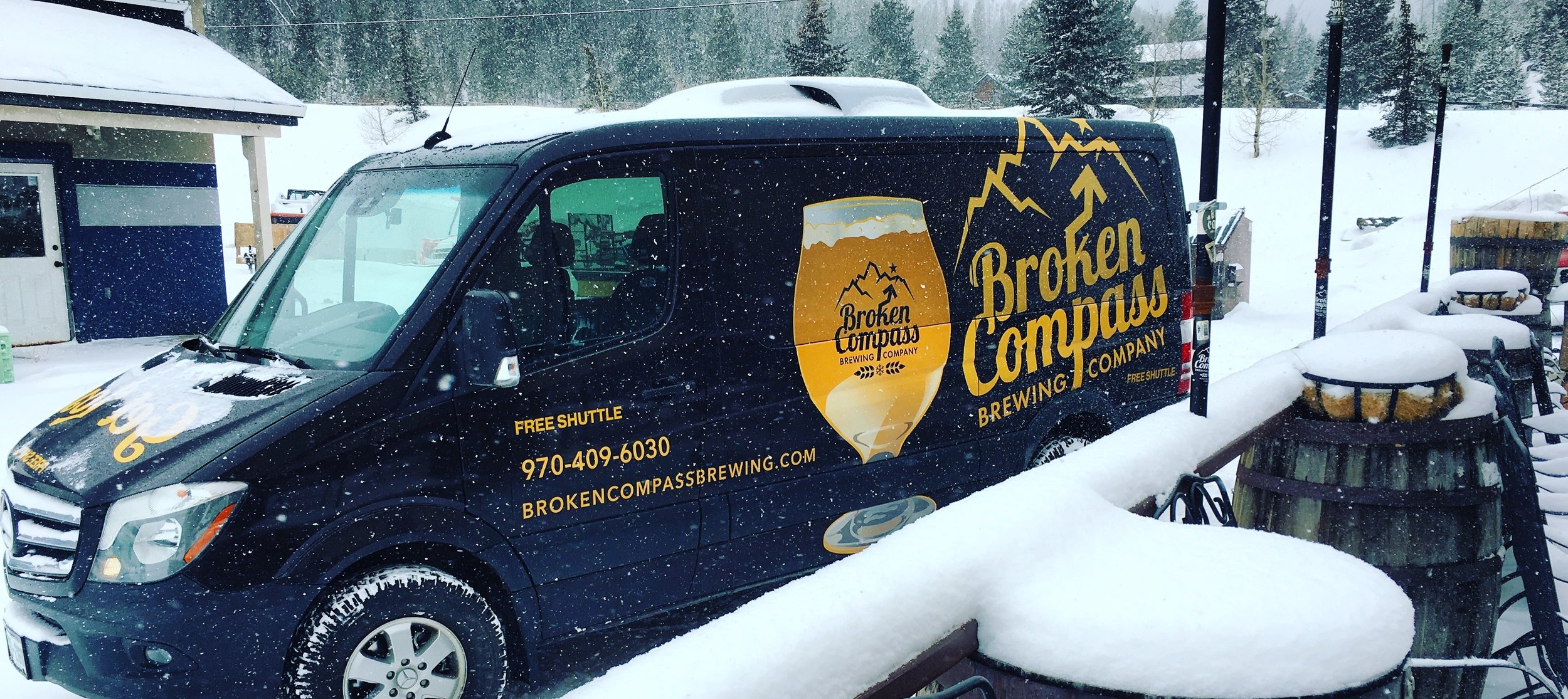 Just a short drive down the road from Frisco is Broken Compass in Breckenridge, CO. This mountain town brewery is located on the outskirts of the heart of the town itself, but offers free shuttles to and from Main Street and where the gondolas and ski lifts are.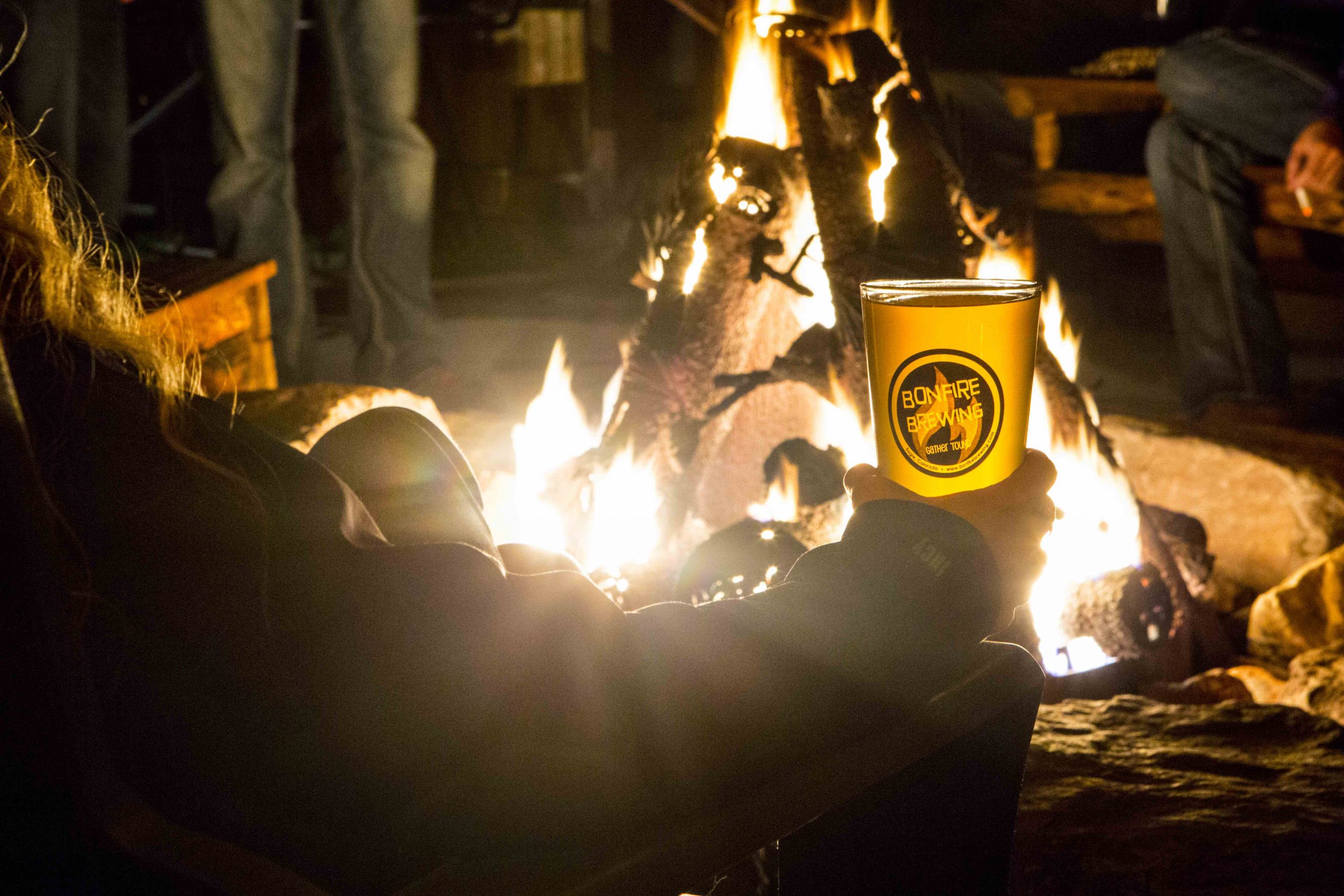 As you're continuing along I-70 westbound, you'll pass through Copper Mountain, Beaver Creek, Vail, and then you'll stumble upon Eagle. Bonfire Brewing is located in this particular mountain town that offers plenty of outdoor activities and things to do. Once you're done exploring their parks such as Eagle River Park or Eagle Town Park, head over to Bonfire Brewing to grab a few pints. If the weather is accommodating, you can hang out on their patio and enjoy the incredible view! Their Rope Drop Hazy IPA, Firestarter, and Brush Creek are all must-tries, as well as their seasonals. You can see what's on deck here. Bonfire also has their Block Party each year; this year's event is happening June 12-14, complete with a really awesome lineup to look forward to.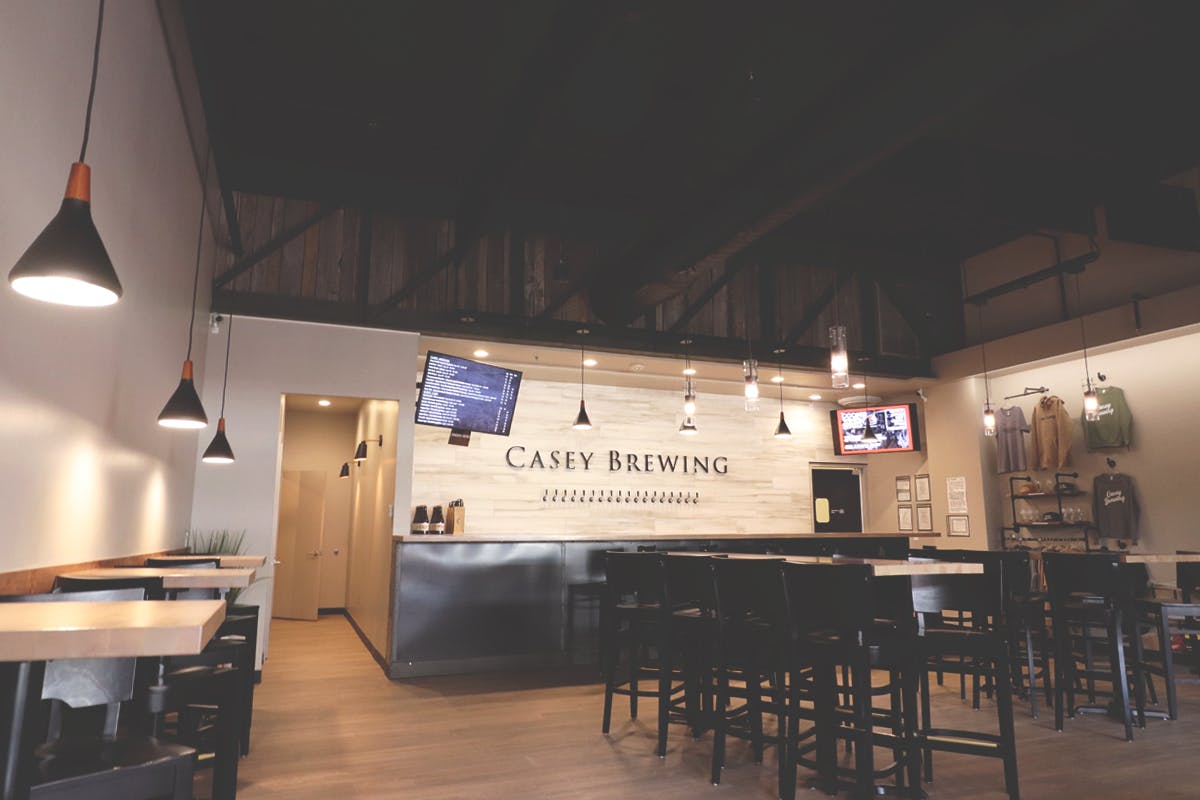 Located along Roaring Fork River in Glenwood Springs, Casey Brewing has their brewery and blendery, as well as their newly opened tasting room. Casey offers tours of their facility and a vintage tasting experience, when booked in advanced on select days. Their taproom is located in the heart of Glenwood Springs, right next to an incredible BBQ joint. You're able to hang out and enjoy their offerings in addition to a few guest taps; and when you get hungry, call over to Smoke and enjoy their delicious menu brought to you in their taproom. Pro tip: they have incredible Asian Smoked Chicken Wings and Smoked Beef Brisket Sandwich. Book a hotel, go for a soak at Iron Mountain Hot Springs, and then head over to Casey for dinner and incredible beers!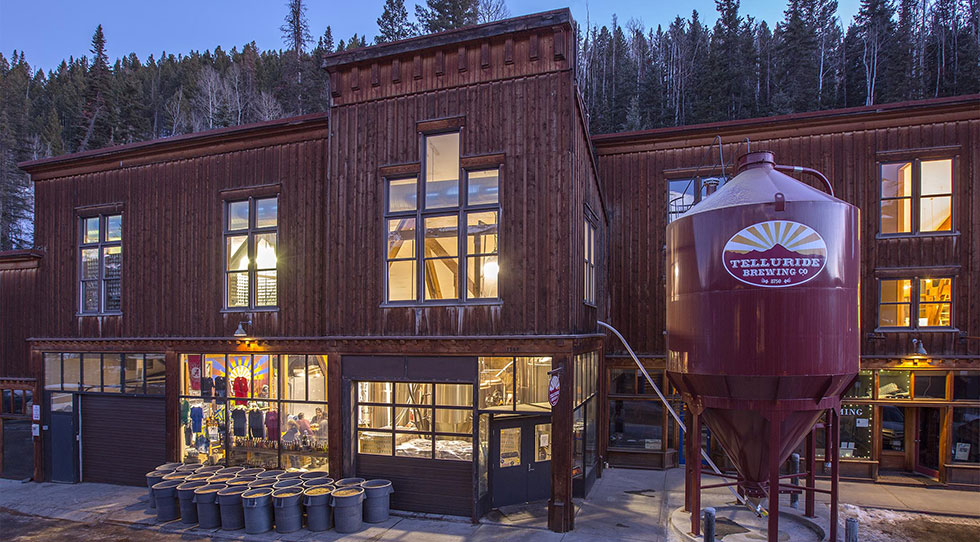 Telluride Brewing Company is nestled in the gorgeous San Juan mountains. It's just a bit outside of both downtown Telluride and Mountain Village; both complete with various year-round activities that you can participate in and then head over to the taproom to enjoy a few beers. Their Ski in Ski Stout, Face Down Brown, FISHwater are all must-tries if they're on tap. Not to mention, if you time it right for some of the festivals that they host in the town such as Telluride Bluegrass Festival, Wine Festival, Blues & Brews, and so many more, that's all the more reason to take that short drive over to Telluride Brewing and check it out!

Poncha Springs is located centrally to a lot of breathtaking camping spots in the mountains of Colorado. In the winter, it's a short drive away from Monarch Mountain and many, many options for enjoying a soak in the hot springs. Elevation offers a wide range of beer styles, so everyone can find something they'd like. Popular picks include their First Cast IPA and Pilsner!
With views like this, how can you not resist taking a road trip to enjoy the mountains as well as these breweries (and so many more)?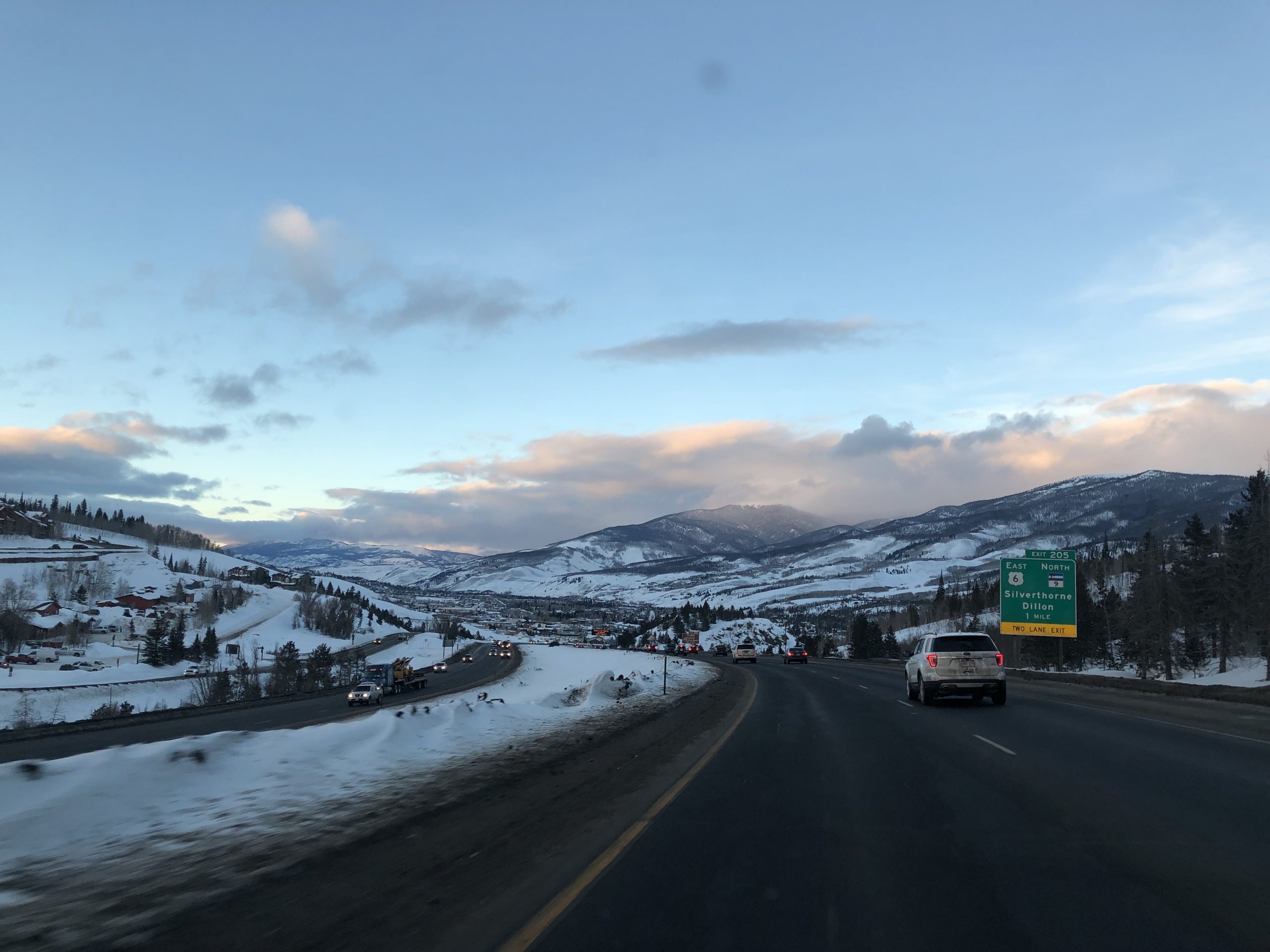 ---