4 Comments
Coast Brewing Co. | HopArt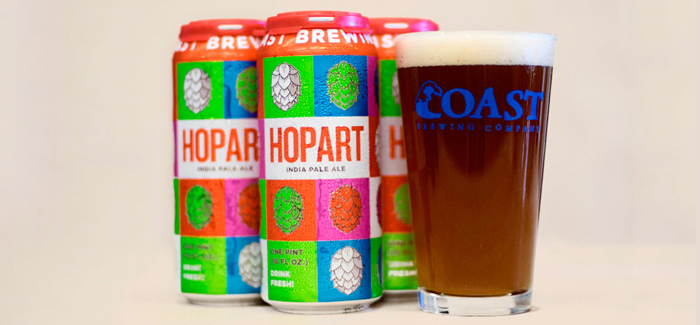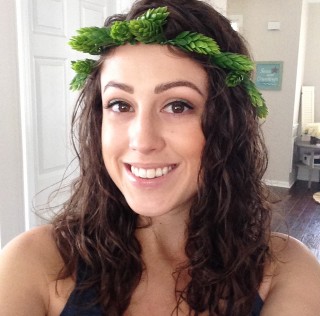 "A sentimental longing or wistful affection for the past", one of the many definitions of nostalgia, almost perfectly describes my feelings about my own craft beer journey. That journey began with one of my first memories of craft beer, which dates back to June 2013. My husband, Matt, opened a bottle of HopArt, an IPA by Coast Brewing Co. (Charleston, SC), and poured it into two plastic tumblers. We didn't own any special glassware at the time. And quite honestly, we didn't really care. We sat outside and grilled while enjoying our first HopArt from Coast Brewing Company. Thinking back, I remember an intense flavor and an unexpected level of bitterness. Prior to trying this beer, I would reach for a fruity wheat option over anything else. This full flavored IPA was new to me, and thus began my craft beer journey.
https://www.instagram.com/p/aRpGKFSCJ7/?taken-by=daneleheartshops
We purchased that bottle of HopArt during our first visit to Charleston. We discovered it in a small market on King Street that had a limited craft beer selection. I didn't know much about craft beer at the time, but I knew HopArt was local and something different to try. The following year, Matt and I visited Charleston again to celebrate our first wedding anniversary. This time, we made sure to check out Coast's Brewing's facilities while we were in town. It was my first real brewery experience and I instantly fell in love. Eager to branch out, I ordered a flight, sampling four different styles of beer. Despite my limited knowledge of craft beer at the time, I could tell that Coast had executed their beers well. Everything about Coast drew me closer to the local craft beer scene: the laissez-faire atmosphere, the old navy yard building, and the true "hand-craftedness" of their beer.
Today, Coast Brewing Co. continues to maintain a modest line up. They now can and distribute: 32/50 Kolsch, Dead Arm Pale Ale, Rye Knot American Brown Ale, HopArt IPA, Boy King Double IPA, and Blackbeerd Imperial Stout. They also have several other seasonal releases that they bottle. Coast Brewing Co. is not trying to be fancy or outdo anyone else. They just want to make damn good classical styles of beer.
As the hazy nostalgia of my craft beer past fades away, I decide to crack open a can of HopArt. I think about pouring the beer into my usual tulip glass, but reach for a tumbler instead. It tastes of pine and sticky hop resin balanced with a sweet maltiness, followed by a slight grapefruit bitterness at the end (thanks to Nugget, Millenium, and Cascade hops). The flavor takes me back to that intense experience from almost three years ago.
https://www.instagram.com/p/BC893U_SCMN/?taken-by=daneleheartshops
HopArt reminds me of a simpler time, when finding a new local beer was exciting and not a rat race.
It reminds me of a time when glassware was irrelevant.
It reminds me of a time when drinking a craft beer was for pleasure and not just another check-in on Untappd.
What craft beer takes you on a nostalgic journey?
---