No Comments
Ultimate 6er | Thanksgiving Beer Pairings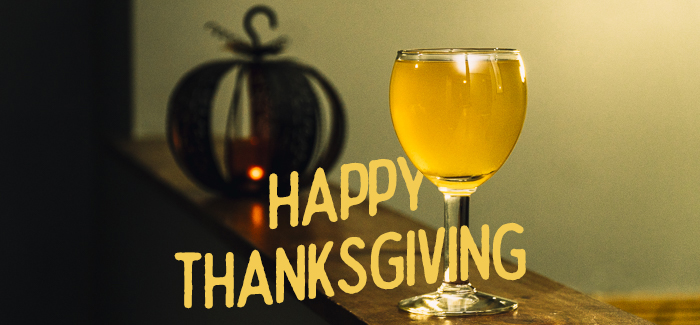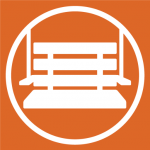 Some of us are planning the dishes to cook for Thanksgiving or where to go on that notorious night before (tonight!). Maybe you're a rockstar and are planning both. We are going to do our friends and family a favor by leaving the cooking up to them. Everyone loves the person who brings the good beer, so we are here to help you do that.
Whether you dress up to hang out in a house or flaunt pajamas all day, Thanksgiving can be done in style. It is all about the thanks and giving. The PorchDrinking team has a variety of pairings to spice up your holiday. No Thanksgiving fails this year! You're going to have great brews to share in place of your sad, melted "turkey" shaped dessert. From Friendsgiving to being glued to the football game, we've got some great beers to pair with your Thanksgiving traditions. Disclaimer: for some of these, we use the term "tradition" quite loosely.
Friendsgiving
Jester King's Queen's Order
It's not a crime to like Friendsgiving more than the traditional Thanksgiving dinner with family. Friendsgiving is so popular and it's no wonder why. Besides hilarious table banter accompanied by delicious dishes everyone contributed, an opportunity to host a bottle share is totally possible too. Cheers to an equal effort from everyone to make this Friendsgiving an awesome experience.
To match those sweet friends who help out to make Friendsgiving a success, Queen's Order is great to share with the group. Jester King Brewery made a batch earlier this year that was worth the wait to open months later. A farmhouse ale brewed with a touch of honey and lemon would be fun to compare to last years which used different types of honey and lemon. Comparing tasting notes with friends year after year might be a fun tradition to start!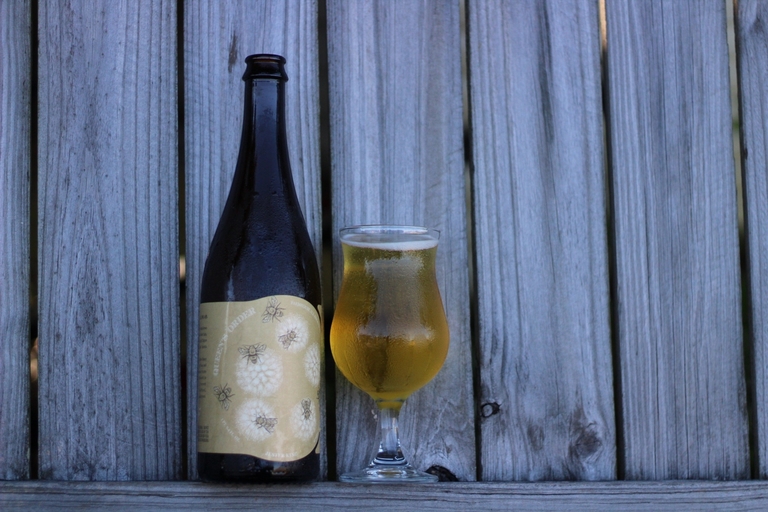 Open House Party
Burial/Barrier's Resurrection of Riches
Before you think I'm encouraging you to post your address on social media and throw a Thanksgiving rager, I will clarify that I am actually acknowledging those lovely individuals who open up there home to others who may not have somewhere to go for the holiday. It is a simple gesture of lending that friendly invitation that is so simple but can impact someone's Thanksgiving. So cheers to those people who make this holiday more meaningful. I mean Roger from book club who doesn't have family in town might have the meanest pumpkin pie recipe and bring it over! You never know!
A collaboration to show an example of how two is better than one would be none other than Burial and Barrier's Resurrection of Riches. This American pale ale is floral in scent and down to earth in taste with notes of pine and hop flavors. Similar to a beautiful friendship, this pours into a golden liquid that reaches the palate with medium carbonation to keep it fresh. Enjoy making new friends and reaching out to people that don't have big plans.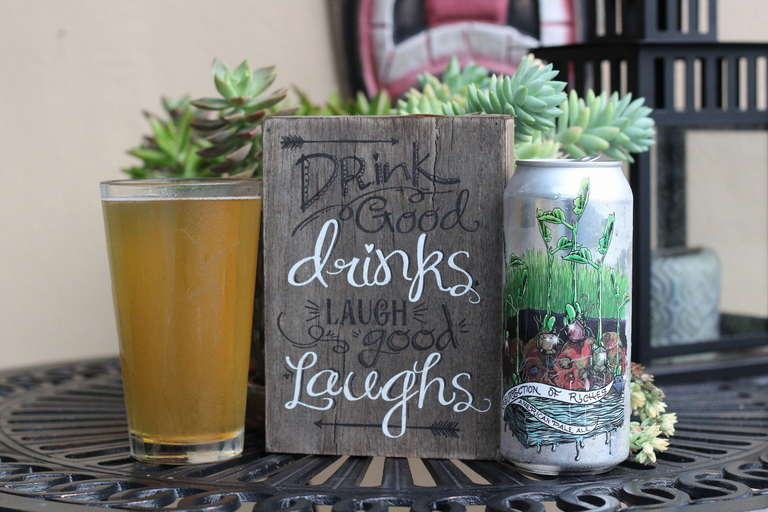 My Diet Starts Tomorrow
Funky Buddha's Save Some Room For Later
Thanksgiving is the day when we all share what we are thankful for over massive amounts of food. My mantra is, "just try a little bit of everything." I know some people have the strategy of not eating anything before the big meal but that is just asking for trouble in my opinion. My solution? Drink beer before dinner that way you can prevent yourself from gorging on the meal and turning yourself into a human balloon. Hunger can be confused with thirst so a good beer will cure that in no time, right? In all seriousness, stay hydrated while enjoying your beer and you will thank yourself in the morning.
Why not have dessert before dinner? Besides, if Aunt Gertrude's awkward gelatin dish with random floating fruit is your only option, a delicious dessert beer could satisfy your sweet buds. That is where a beer that is as decadent as a piece of chocolate cake comes into play. Funky Buddha has a double Brown Ale that brings a heavenly combination of chocolate, caramel, and coconut. This brew has a full body so if you can't save room for later, go ahead and crack it open before the casseroles take over.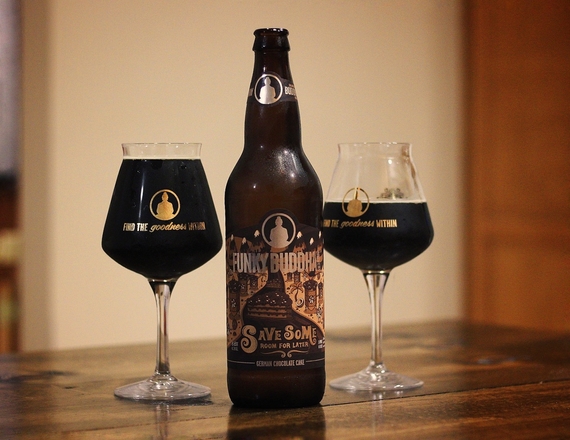 Double Duty
Cigar City's Cubano Espresso
For the last five years, my wife and I had split Thanksgiving meals at each of our parents' houses–lunch at my parents' house, and dinner at hers. This year, we're hosting, but that's beside the point. For everyone out there who goes to two meals, two families, breaking their day up into two parts Cigar City Cubano Espresso is for you.
Made with coffee, cacao nibs, and lactose, this brown ale is reminiscent of the pick-me-up you'll need to get through a day full of people. Let's face it: there's going to be a point in the day where you need a second wind, and a bold ale with a little bit of espresso is sure to do the trick.
https://www.instagram.com/p/BoZbzvOH5o5/
Awkward Conversations
Springdale's So Anyway…
Some traditions are intentional, and some, well, some are just recurring themes that seem to work their way into the conversation. It's like turning down the wrong road. How did we get here? And what's the fastest way out? Whether they're stories you've heard too many times about yourself, questions that make you squirm in your chair, or multiple requests to play the ukulele on your first time meeting your girlfriend's extended family, this is where Springdale So Anyway… comes in. Was that last one a little too specific?
So Anyway… is your segue into changing the conversation — or even a way to zone out of it. This New England-style IPA is hopped with Denali, Eureka, and Comet. With a 7% ABV, So Anyway… leans on the stronger side, which might help in situations like these. I'll pass on playing the ukulele for the whole family and stick to this beer instead.
https://www.instagram.com/p/BlVqP0xlI3d/
Live Ball
Deep Ellum's Local Legend
Traditionally, there are some things that are guaranteed on Thanksgiving Day, and for nearly 150 years, football has fallen on that list. Dating back to around the game's invention, football has been a staple for Thanksgiving Day festivities. Whether you're attending the local high school's game or watching the Cowboys vs. Redskins on TV, football has been a constant for Thanksgiving traditions.
Dallas-based Deep Ellum Brewery has the beer for the just the occasion: Local Legend. This sweet milk stout is perfect for keeping you warm while you watch the game outside. But don't be fooled, it's also a great choice for staying extra toasty in the comfort of your own home, as you watch Colt McCoy (get well soon, Alex Smith) and Dak Prescott face off head-to-head.
https://www.instagram.com/p/BZT551elwna/
This article has been co-authored by Anna Dacosta and Zach Benard.
---