No Comments
Roundtable Discussion | Favorite Taproom Features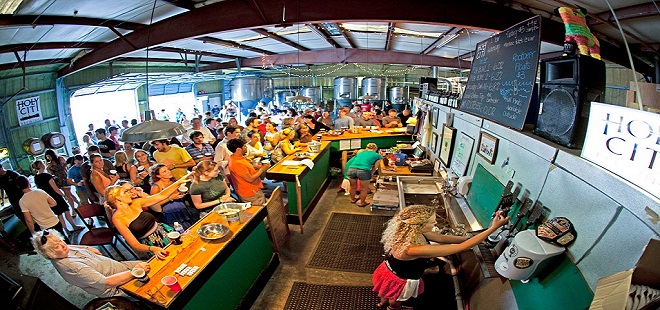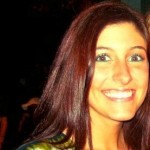 While the quality of a brewery's beer is of the utmost importance, the atmosphere in which that beer is enjoyed also factors into the overall drinking experience. This week, Tristan asked the PorchDrinking staff for the extra touch that really makes a brewery's tap room stand out.
Find out what we had to say, and feel free to leave your comments below!
---
When I think awesome taproom, I think Rhinegeist. A building with a lot of history, high ceilings, wide open spaces, communal seating, cornhole, ping pong…they even have an indoor Wiffle Ball league!
---
Breweries with beer gardens, like Bell's Brewery, or giant patios with live music, such as Lagunitas #greatoutdoors
---
Good food – not necessarily sit-down or anything, but something of substance. And an open-aired tasting space. I don't want to feel like I'm in a box.
---
I agree with Josh, a great patio area.
---
Friendly and knowledgeable staff is something that can't be overlooked. I love hearing stories about how beers came about, what the brewery is about, etc. Also having a themed ambiance is great. Trve, Alpine Dog, Lowdown and Ratio all know who they are and the setting reflects that.

photo credit: www.brewbokeh.com
---
Brady, one of the main reasons I dig craft beer, besides the beer: the stories. You can go on a million brewery tours but the ones you remember are the ones with a personality.
---
I love walking into a brewery that welcomes me into the inner circle. It thrills me to share a brew with one of the brewery employees and hear the stories they have to share. I absolutely love the culture of craft beer. I get this feeling when I visit Holy City Brewing and Palmetto Brewery in Charleston, SC, or Creature Comforts in Athens, GA.

photo: Jonah Allen / www.redandblack.com
---
I'm always impressed when a brewery uses style-appropriate glassware.
---
When I was in Nashville, I made a stop at Yazoo, and aside from their awesome brewpub attached, their merch was really cool, too. From pub glasses, to hats, and even button downs styled like their brew crew uniforms. A pretty wide array of gear to grab.


 
---
Oh, also – I like a brewery that is welcome to yuppies, moms who don't like beer, dogs and babies. Really, anyone. It has to be a welcoming environment and not intimidating.
---
I like comfortable seating. There's places in Chicago with couches and comfortable chairs. One place has a bunch of chairs around a fireplace. It's awesome in the winter.
---
I'm an interior design nerd so anything with a special sort of "West Elm" touch always seems to win my heart. And a good logo on glassware! Also, I love a great (shaded) patio! But really it is the beer that makes a place special, the rest is just nice added touches.
---
I went to Long Trail over the winter and I loved how casually they treated the whole thing. The "tour" was a self-guided viewing from a catwalk with Magic School Bus style boards explaining the brew process. The hall was like any other random highway bar in the area. I found it the exact opposite of the beer snob label that many attribute to a eco-friendly craft brewery like Long Trail.
---