No Comments
Zebulon Artisan Ales | Blueberry Sour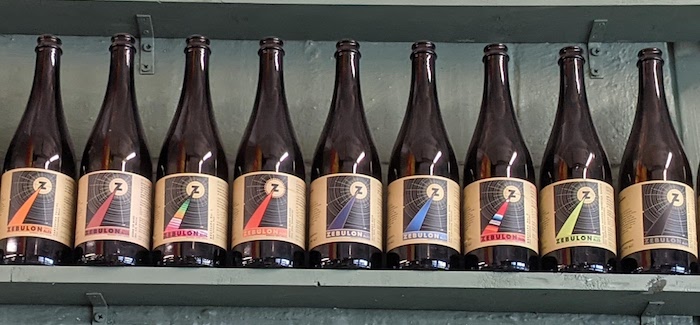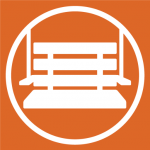 Zebulon Artisan Ales in Weaverville, North Carolina, is the brainchild of brewer, Mike Karnowski. Ever wonder what a traditional English Barleywine or an IPA from the 1800s might taste like? Mike has researched it. Each beer he makes is a study of history and process. Zebulon Blueberry Sour is a study in fruit — delving into the flavors of the landscape surrounding the brewery.
Blueberry Beer
Blueberry Sour is 6.3% ABV. It was aged in neutral oak barrels and fermented with a wild yeast culture captured from the Asheville air. Karnowski added over four pounds of blueberries per gallon to the beer.
The result is a deep purple-colored beer with vibrant pink foam. It smells like tart blueberry preserves. The fruity flavor is matched by balanced acidity and a touch of wild farm-y flavors from the locally harvested yeast. The fruit also gives the beer a wine-like body and flavor that would make it a good alternative to red wine in a pairing with grilled meat.
While this beer is an expression of western North Carolina, it would not be out of place next to historic Belgian Fruited Lambic beers. Keeping with tradition, nothing went to waste with the brew. Zebulon also produced a Petite Blueberry Sour that fermented on the used fruit from the Blueberry Sour. This second application allows Zebulon to offer a fruited sour at a lower price point — $7 per 500 ml bottle.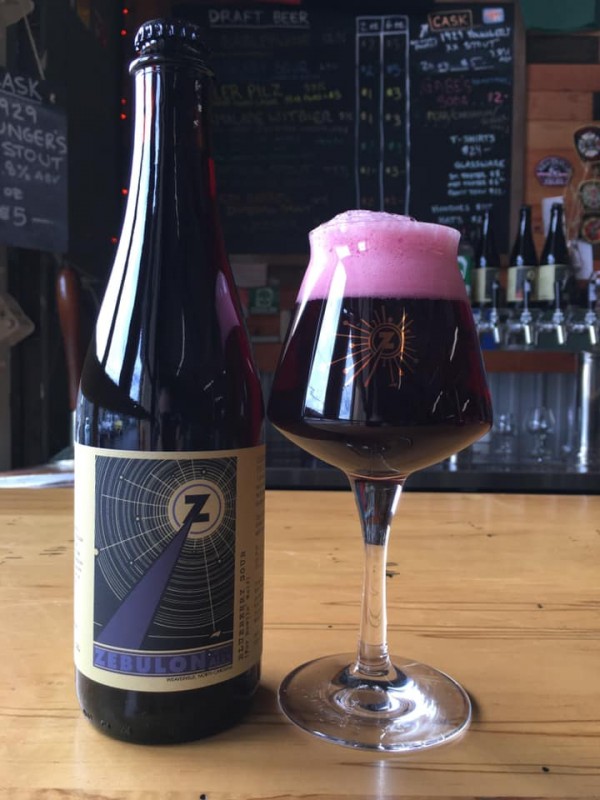 Dedicated to the Blues
Like all Zebulon's beers, the beer was simply named for the style of beer and then dedication is listed underneath. The Blueberry Sour was dedicated to one of Karnowski's favorite blues musicians, Howlin' Wolf. Karnowski said, "We decided at the start of Zebulon that, since we don't have any flagships and rarely even repeat a beer, that we couldn't be bothered with cute names for our beers." He continued, "Instead, like authors, we dedicate each beer to someone that we love or admire."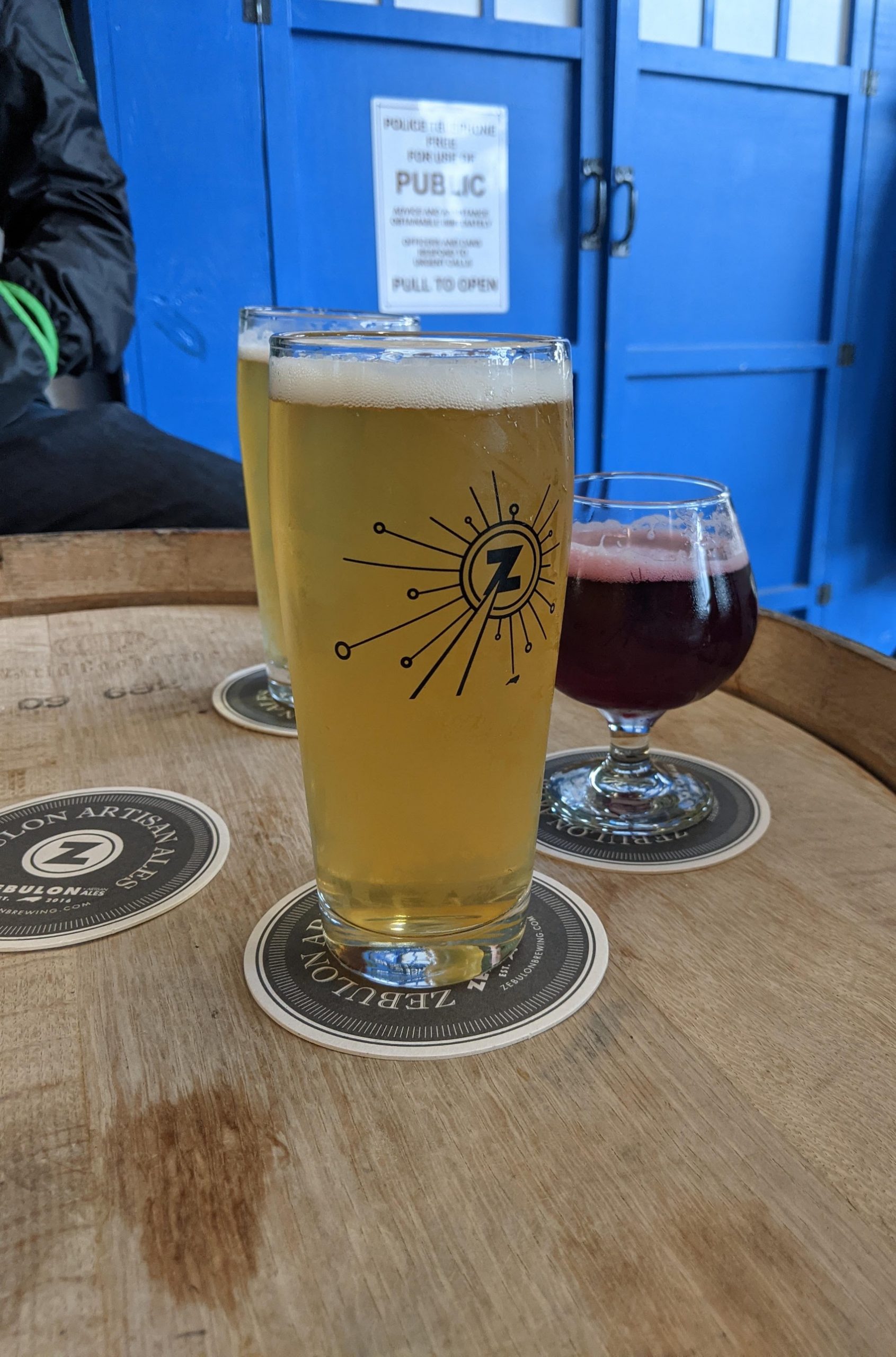 Next Project
With blueberry season ripening in the Blue Ridge Mountains, this Blueberry Sour is in its element and the team at Zebulon is onto the next project. Zebulon's latest is a box set of six beers entitled The Evolution of IPA (1800-2000). It will accompany a streaming lecture featuring two of the world's leading brewing historians, Ron Pattinson and Mitch Steele. For those who want to dive deeper with their beer and try to taste the past, it will be a perfect pairing.
Featured image by Eeva Sharp
---