No Comments
Pink Boots Austin Chapter Cranks Out Record Number of 2020 Collaborations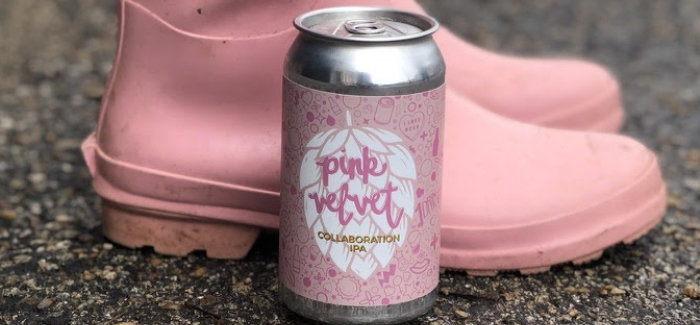 It seems like so long ago we got together and brewed some beer for the annual Pink Boots Society Collaboration Brew Day. I wanted to publish this article weeks ago, but things were beginning to escalate around the country, and it just didn't seem like good timing.
Last year, Austin hosted a record number of collaboration brew days, releasing seven collaboration beers in total. For 2020, a full twenty-one breweries signed up to do a collaboration beer, and some of those collaborations have been postponed for a few months. However, several Austin breweries are gearing up to release their collaboration beers, and a few have them available now.
We spoke with Maggie Pace, marketing director at Circle Brewing, Karen Killough, co-founder, Vista Brewing and Libby Brennen, events coordinator at St. Elmo Brewing, about their respective collaborations.
Why did your brewery choose to be part of the Pink Boots Collaboration Brew Day?
Maggie: The mission of the Pinks Boots Society is very much aligned with our core values as a brewery. Beer has always been an industry that has been led mainly by men, and we want to help PBS change that! We're very excited to be a part of a growing industry that empowers and encourages women to be more active with beer and brewing. We're so excited to be part of the Brew Day this year and donate to a great cause.
Karen: I've been a member of Pink Boots since I started working in the brewing industry and want to support our Austin chapter's fundraising efforts. Our Austin chapter is very active with educational and networking events for our members, including over 20 collaboration brew days this year! I recently won a Pink Boots scholarship to attend the Beer Marketing & Tourism Conference, and want to continue giving back to provide those opportunities for other women.
Libby: A number of us are involved directly with the PBS and this has become an important event that we look forward to every year. The more we can empower women in the beer industry, the better. Let's start with learning how to brew and see where it goes from there!
https://www.instagram.com/p/B8hKirdlxsc/
Tell us about the beer style you chose and why?
Maggie: We decided to go with a hazy IPA. It's a very popular style that we haven't brewed before and we felt that this was a great opportunity to do so.
Karen: For the third year in a row, Vista is brewing a dry-hopped zwickel Pilsner. During the brew day, our group of ladies chose the hops added during the brew. Then we'll dry hop with the Pink Boots 2020 hop blend to really showcase it (Azacca®, El Dorado®, Idaho Gem™, and Loral®) and give big tropical, citrus and piney aromas without being overly bitter. This beer is an easy-drinking unfiltered German-style lager, coming in at about 5.3% abv and 20 IBU. Perfect for spring and summer in Austin!
Libby: For the PBS collab day, the Ladies of St. Elmo brewed a hoppy ale, somewhere between a session pale and an IPA. We wanted something robust and refreshing with a bit of a bite to complement the tropical juicy flavors of the hop blend. Caroline is a golden filtered dream.
https://www.instagram.com/p/B80DbBtlhXD/
When will the beer be released to the public?
Maggie: Our beer, Pink Velvet Collaboration IPA, will be released on March 8th with a party at the taproom to celebrate. It will be available in cans and on draft.
Karen: Zwickeled Pink will be released Saturday, May 2, at the Pink Boots Central Texas tasting event, held here at Vista in Driftwood. All of the participating area breweries are invited to sample their beers during the event. Zwickeled Pink will also be on tap at the Mother's Day Pink Boots event at Easy Tiger, and on draft at select accounts around Austin.
Libby: Caroline will be released on Friday, March 6th, at noon and the party starts at 7:30.
10% of the sales from the day will be donated to the Austin Chapter of the Pink Boots Society!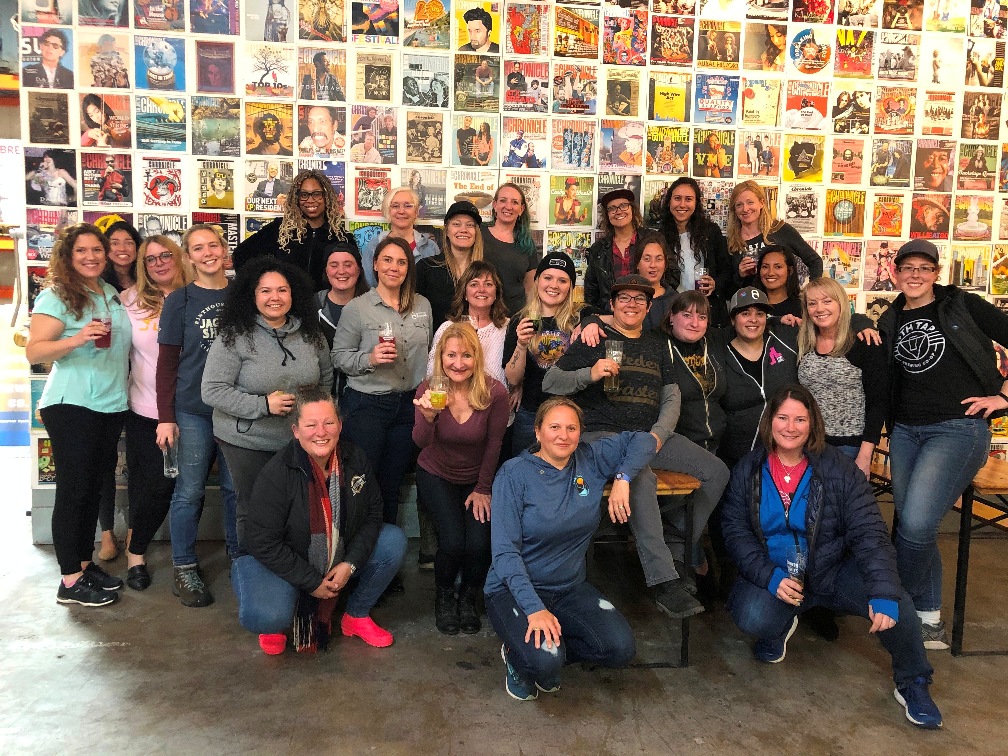 Feature image courtesy of Pink Boots Society Austin Chapter.
---