No Comments
Deschutes Brewery Unveils Pay it Forward Sixer to Support Local Hospital Workers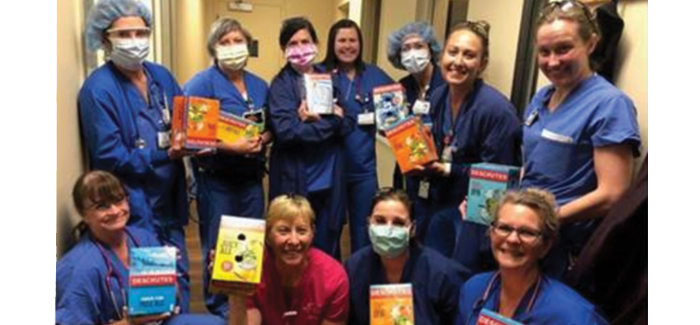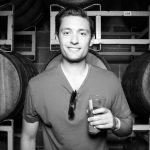 While breweries typically serve as an important third space during normal times, they have had to readjust their visions and priorities over the past few months to better reflect our current reality. As breweries continue to adjust their sales strategies towards to-go and delivery purchases, they also continue to find ways to give back to the communities they serve. Deschutes Brewery's Pay it Forward Sixer program is just one example of this.
Based in Bend, Oregon, Deschutes has been hard hit by the ongoing pandemic. Due to the  necessary social-distancing measures put in place by the state, Deschutes has had to temporarily shutter its retail and taproom spaces and lay off over 100 employees. Still, the brewery is finding ways to show its support to the health care professionals in Bend that are working tirelessly to care for those that are sick. 
The idea for the Pay it Forward Sixer came collectively from three team members:  Assistant Brewmaster Kyle Matthias, Director of Product Development, Veronica Vega and her husband and Director of IT, Tim Plummer. In an effort to show the brewery's gratitude, the brewery had been donating beer to St. Charles Medical Center via one of their co-worker's spouses, who works at the hospital. The donated beers serve as a needed dose of happiness to medical professionals after they finish their shift. 
Alongside merchandise and pickup beer and beer delivery sales, the Deschutes online webstore now includes an option for consumers to purchase a Pay it Forward Sixer for those in the healthcare industry. Deschutes will match the individual purchase with their own sixer of beer and deliver to the hospital. The sixer costs $6, with the beers delivered varying each week. Deschutes says they won't specify a beer brand on-purchase, but will mix it up and deliver a variety of brands each week, meaning medical professionals can enjoy everything from Fresh Squeezed IPA to Black Butte Porter. 
https://www.instagram.com/p/B-aIB5Sju6n/
Delivery can be tricky given the unique setting, but Deschutes says they're working closely with the hospital to coordinate the deliveries and ensure that the medical professionals can safely and easily grab a sixer of beer once they leave work. The brewery even offers people a chance to add a personalized "thank you" note to accompany the six-packs of beer being delivered.
Amidst hard times and uncertainty, Deschutes' idea to pay it forward to the real heroes on the frontline is a great sign of community support. "One of our core values here at Deschutes Brewery is 'crafted for community' so we wanted to find a way to give back to all of the health professionals who are bravely helping provide medical care and save lives in this crisis," said Neal Stewart, Deschutes' VP of sales and marketing. "It's a brilliant idea and we look forward to providing even more damn tasty beers to our local heroes."
This sense of community and commitment to supporting health care workers is a sentiment shared by breweries across the country. Milwaukee's Lakefront Brewing also announced that local health care workers will be able to pick up a free sixer of Riverwest Stein along with a pint glass on April 14. Breweries big and small, alongside the members of their local community, have shown through their actions, words and donations that we're all on this together. Hopefully we can, as a collective, embrace the suck so this can all be over soon. Cheers! 
Feature image courtesy of Deschutes Brewery
---