No Comments
Craft Women Connect & Reformation Brewery Release Venus II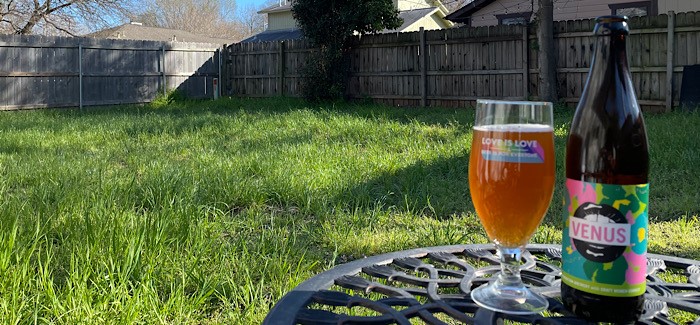 Craft Women Connect was founded by Jen Price (@AtlBeerBoutique), Michelle Turner (@ExcitedtoFeast), Chris Hughes (@TheeCraftbeerconnoisseur), and Britne Dionne, and Caitlin Bradfield (@beersagogo) back in January 2019 as a response to the lack of spaces for and visibility of women of color in the Atlanta beer scene.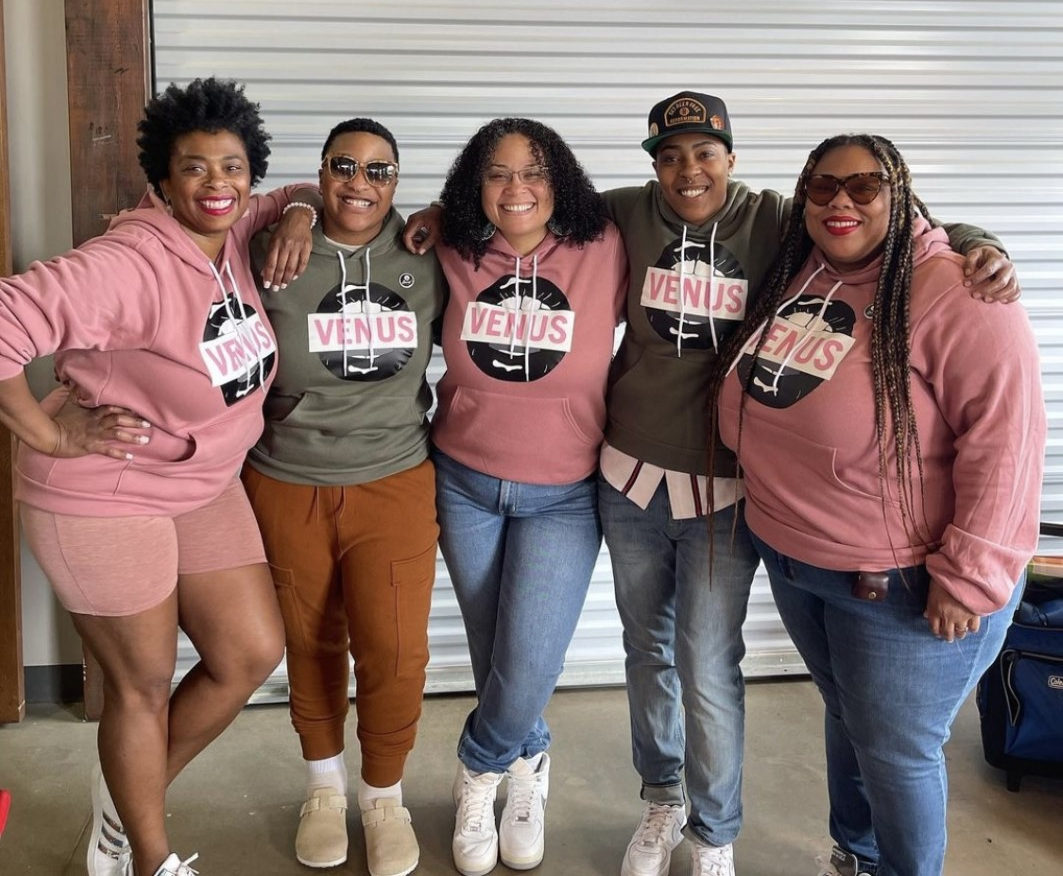 Growth During the Pandemic
When their local taproom meet-ups had to pivot online as Covid-19 hit, Craft Women Connect found a significant new community on Facebook, Instagram and Clubhouse, where their honest, relaxed and social vibe attracted women from around the country and even abroad looking for a fun space to chat over a few beers and escape the day-to-day stresses of living with the pandemic.
The group has grown in both numbers and reputation, with both their Facebook and Instagram followers nearly doubling in the last year, new collaborations, presence at Dames & Dregs Beer Festival, a panel spot at the forthcoming Craft Beer Professionals conference and their first Tennessee brew day with Latroya Butts at Five Wits Brewing coming up. On top of this, the group launched a satellite chapter in LA when Dionne and Bradfield moved out there (they are now relocating again to NYC), and Jen Price launched her own Crafted For Action conference to improve diversity and inclusion in the beer industry, which is now going into its second year. These are busy ladies!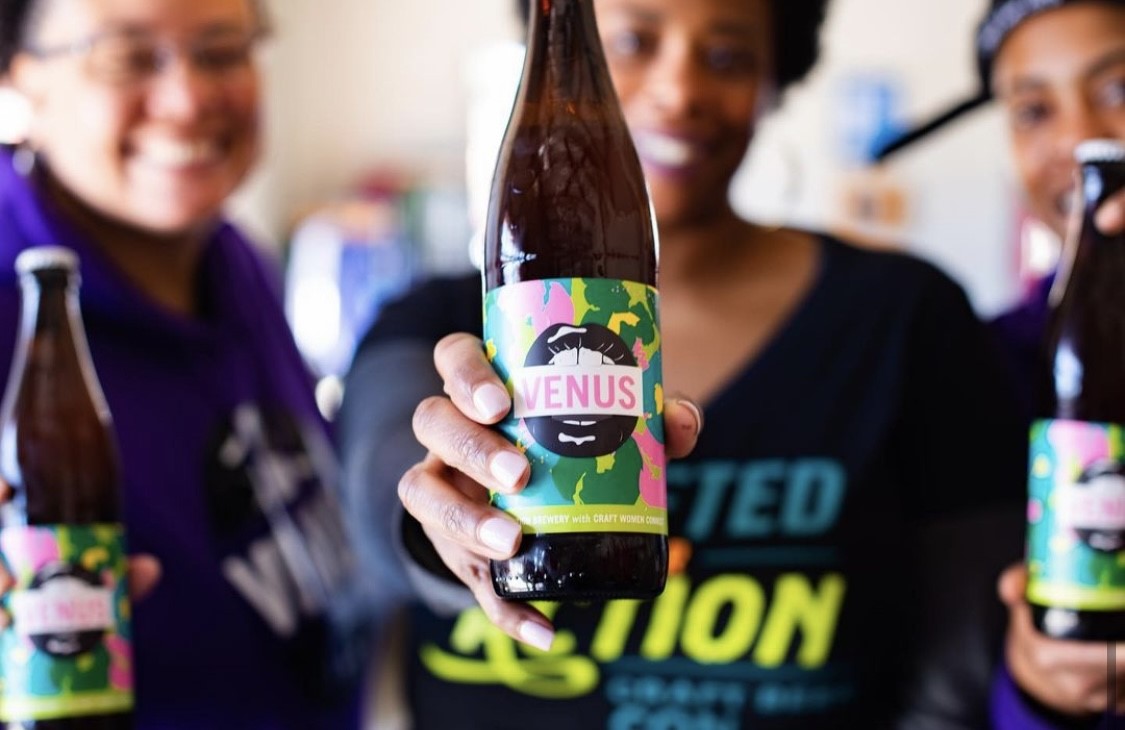 Why the Collaboration Works So Well
Despite their hectic schedules, Venus remains one of Craft Women Connect's flagship projects, and is of equal importance to their collaborators at Atlanta's Reformation Brewery. "A big factor in why we consistently collaborate with Reformation is because it is always a truly collaborative process — it feels like a partnership every step of the way and that is really important to us as an organization" says Jen Price, "We don't want to simply put our name on a beer. Reformation respects us, our choices, and our ideas and they work really hard to ensure that's reflected when we work together."
Reformation Brewery's Jessica Miller agrees, describing how CWC took the lead through beer's conception, barrel tasting and brewing. "The ladies were on hand for bottling day as well, so really had a hand on this process literally from beginning to end."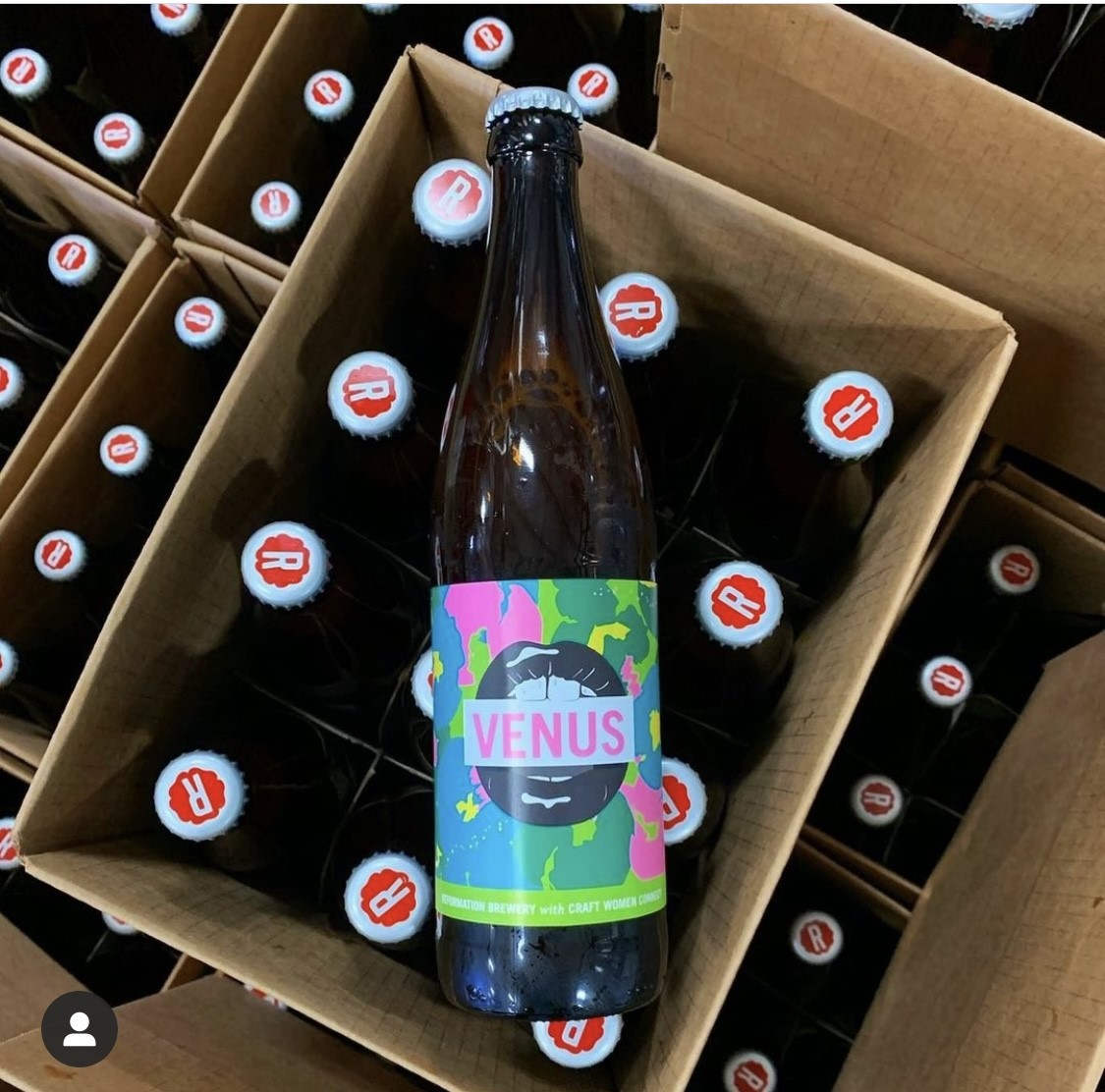 The Beer Itself
The recipe was devised by CWC and inspired by their shared love for craft cocktails as well as craft beer. "We wanted to create something entirely different from the previous years' version" says Price. The team chose Twin Fiddle Barrels from ASW Distillery. "We love sourcing local when we can, and this barrel was still pretty wet so it lent a lot of bourbon character to the beer" says Miller, "CWC suggested a Ginger Pear Bourbon Cocktail inspired direction, which really melds perfectly with the citrus and sweet malt base of the Tripel they chose."
With adjuncts of real pear, candied ginger, honey and lemon zest, the beer has an initial chewy sweetness with full toffee-pear notes. The Tripel's tangy citrusy hops then cut in, before a deep lingering lush finish full of candied ginger richness and warm bourbon that lengthens as it warms – a divinely goddess-moreish brew indeed.
The Venus II Release Party
The beer's release party at Reformation's Smyrna taproom was a huge success with the beer selling out before 4 p.m. as it had done last year. CWC and Reformation changed the format of the event to reflect the relaxing of Covid regulations, and to expand their community outreach. "We really wanted the day to celebrate not only our release, but women in general" says Price. "Since March is International Women's Month we wanted to highlight local women small business owners.
The day started with a VIP Experience with an intimate crowd which included a bottle of Venus, Reformation swag, and a behind the scenes discussion about the brewing process and a food and beer pairing prepared by local Chef Kimbella." The event also featured a maker market of female vendors, music, giveaways and a food truck. "It was a really festive and fun event" says Price, "We're so thankful for our friends who came to celebrate with us; some even travelled from Tennessee, Alabama, and the Carolinas to attend the launch."
Miller was extremely positive about the day. "The beer was absolutely beautiful, and well received all around. It was a great moment to celebrate with the crew and extended family at our Smyrna taproom" she says, "The love and energy is real with Craft Women Connect and we absolutely love this collab and look forward to more in the future." With Venus III in already in the works for next year, be sure to get to Reformation early to avoid disappointment!
Beer provided by Craft Women Connect and Reformation Brewery. Opinion writer's own.
---