No Comments
Yokefellow Beer | Sueño Peach Saison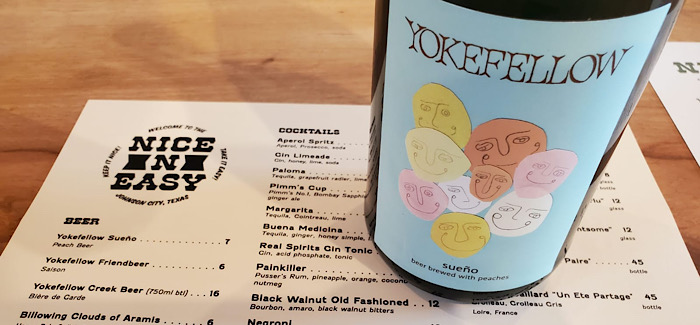 An hour west of Austin sits the quaint historic town of Johnson City, TX. It's the home of Lyndon Baines Johnson, the 36th American President. It's named for his grandfather, Samuel Ealy Johnson, Sr. And the Blanco County seat is now best known as a cosy, picturesque stop on the Texas Wine Trail.
However, between the dual impacts of the pandemic and sky-rocketing house prices in the greater Austin area, Johnson City is taking on a new identity. It's the hip Hill Country outpost, with three craft breweries and new concept watering hole Nice N Easy, home of locally produced Lightsome Wines and Yokefellow Beer.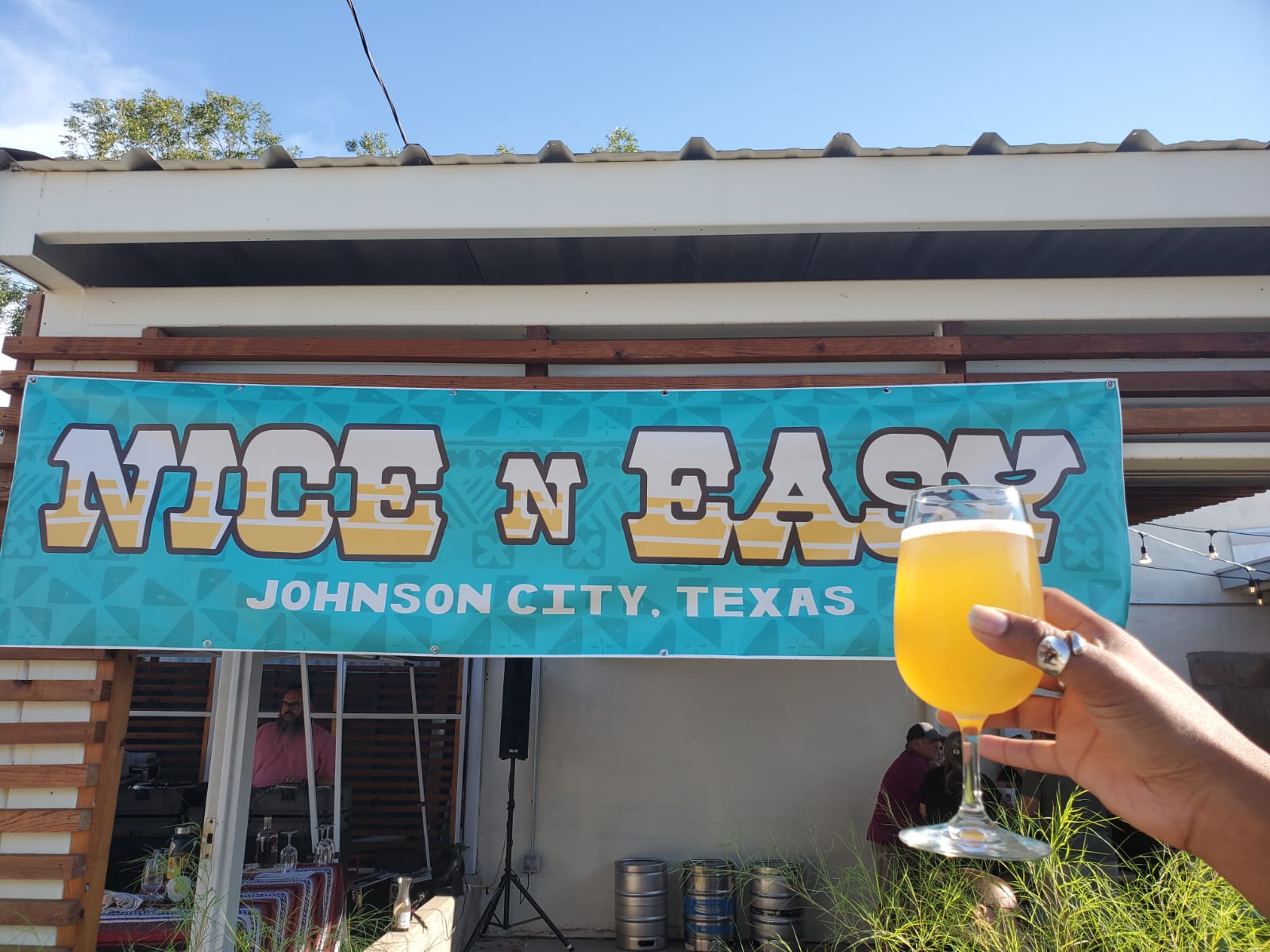 Nice N Easy
Nice N Easy is the brainchild of four friends who met working at Jester King Brewery in nearby Dripping Springs. Couples Margot and Matt Piper and Garrett Crowell and Adrienne Ballou bought 106 N. Nugent Street, one of the oldest buildings in town, back in October 2020. They spent well over a year carefully restoring it, melding the building's distinctive historic features with locally sourced materials. In the end, they created a perfectly balanced mix of old and new for their dream "desert adjacent" bar. Crowell, formerly Jester King's head brewer, describes the bar as a diplomat or ambassador for the ethos that Yokefellow, Lightsome and Nice N Easy itself aim to embody–the harmonious fusing of old and new and a respect and appreciation for the flavors and aesthetics of Central Texan terroir.
Yokefellow
Crowell launched Yokefellow in 2019, with the aim of making "easy-drinking beers of companionship". This has translated into a perfectly-formed range of Saisons, Lagers and Pale Ales whose focus has been on tying together traditional style forms with a the kind of sophisticated complexity that is beer's equivalent to natural-looking make-up. If you know, you know. Crowell's newest release, Sueño, adds a new string to the Yokefellow bow, enriching the terroir-based component of the brewery's ethos with the addition of fresh peaches sourced locally from the Duecker family in nearby Stonewall, TX.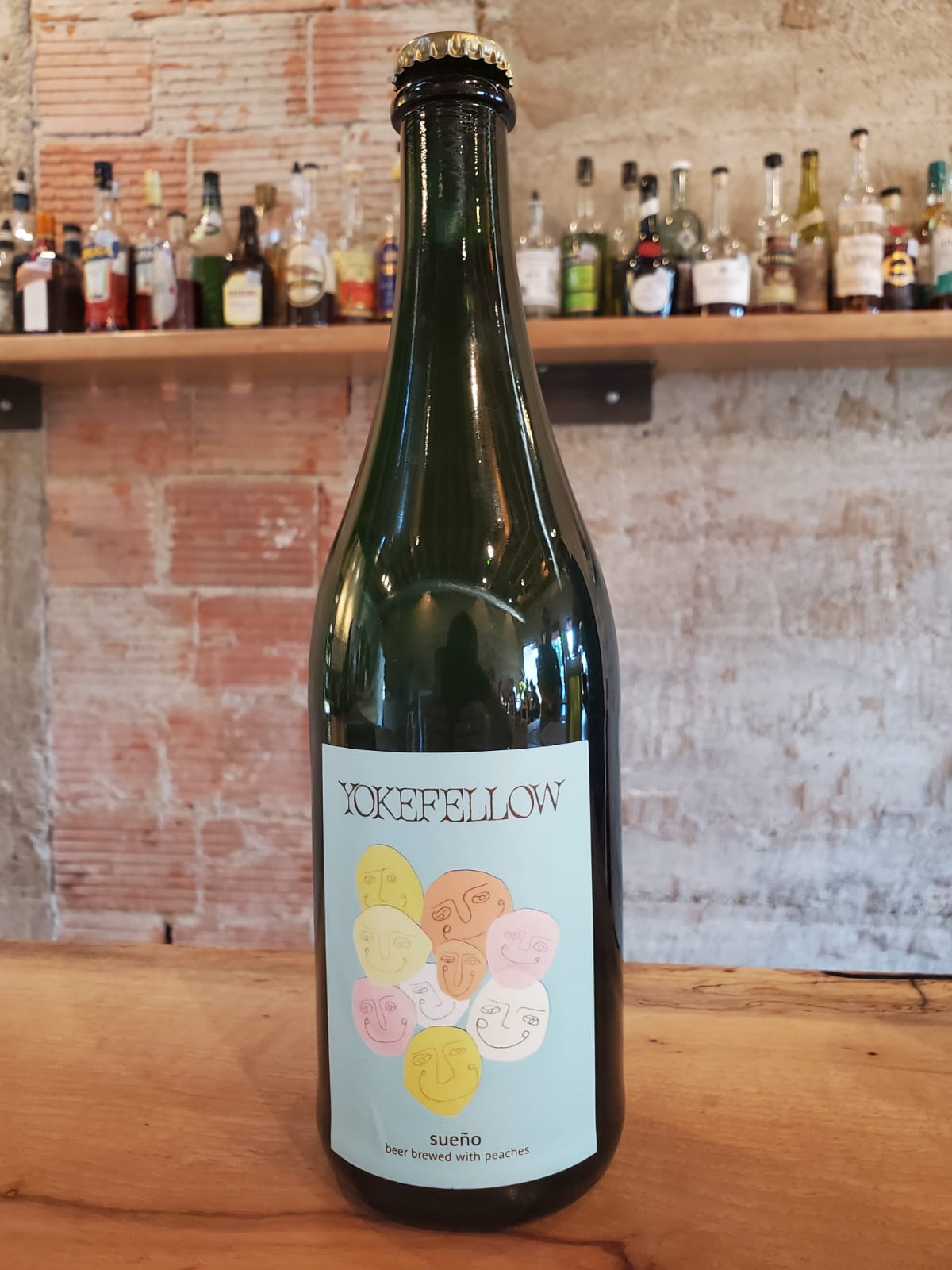 Peachy Dreams
Central Texas is famous for its peaches, which you will often see sold on the side of the road. For Crowell, the inspiration for this beer came from a dream, hence the name Sueño, which is Spanish for dreams. Crowell said he sees Sueño as "more beer than fruit beer, in that the aim isn't for the fruit to be especially obvious, but rather pretty integrated with fermentation character. Think fresh and vibrant rather than aged." He has achieved this with the use of stainless steel fermentation tanks, rather than the more traditional barrels, keeping with Yokefellow's clean-lined style. The beer's distinctive brisk tannic unripe peach flavor is reminiscent of crushing the fruit between your teeth. Paired with a spritzy zingy body, firm long finish and pleasant rustic dryness, Sueño is an outstanding new addition to the Yokefellow oeuvre.
Small Batch Dreams
However, this beer may not be around for long. Sueño was produced in a very small batch due to the drought caused by a particularly hot and dry Central Texas summer. The drought caused an unusually diminished peach harvest. Climatic conditions also affected the size of the peaches, which has had a knock-on effect to the flavor.
"There's a nice and refreshing 220 grit tannic quality, which I haven't seen from peaches before," said Crowell. "The peaches used were tiny, not much bigger than a lime, and I reckon the surface area of the skin in ratio to the actual "meat" of the peach contributes to this. There was also a portion of under-ripe peaches used, as a deliberate effort to generate a bit of racy acidity not derived from bacterial fermentation." Crowell recommends fresh consumption of the beer, which is available at Nice N Easy and select locations in the greater Austin area.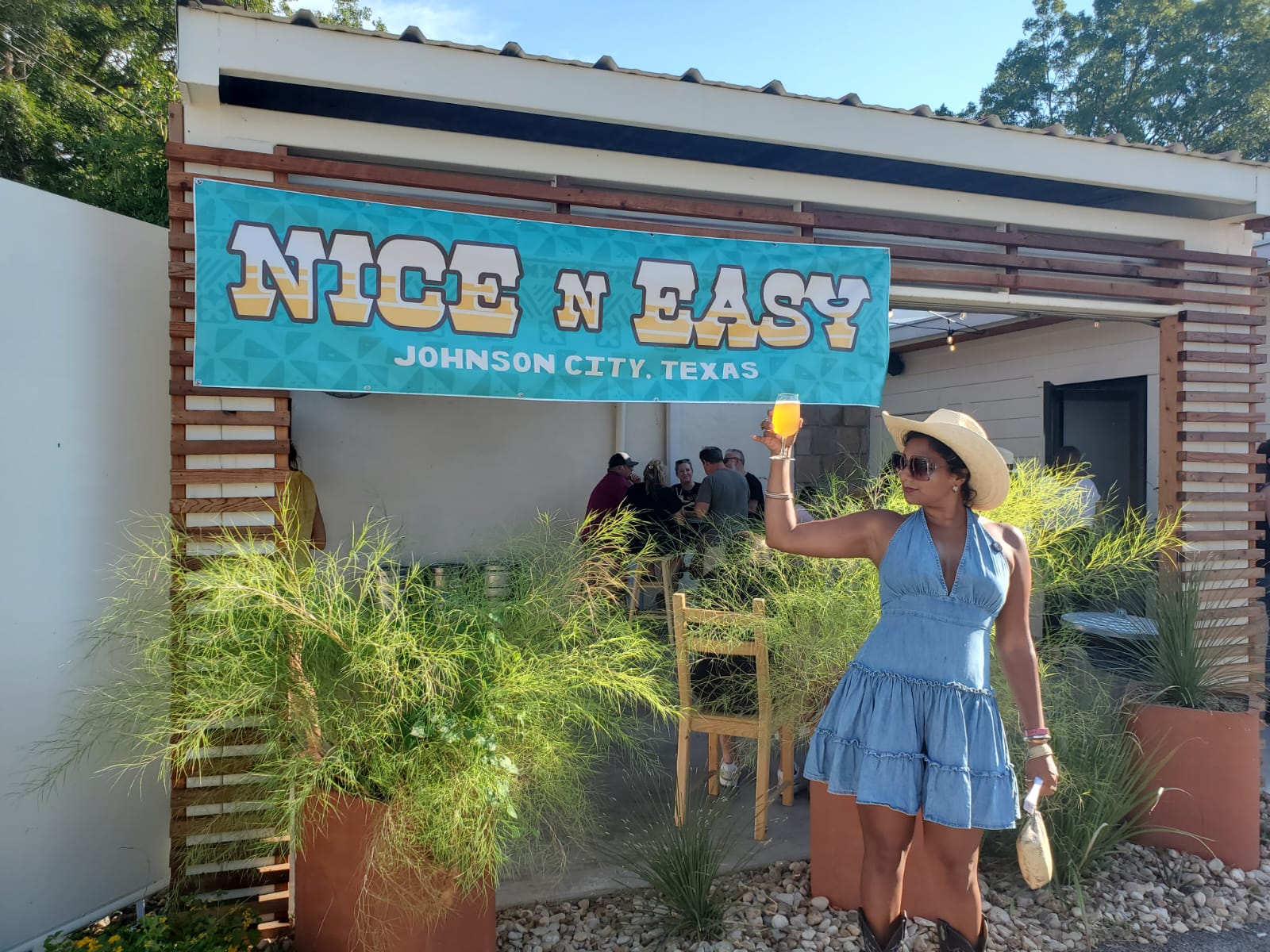 ---