No Comments
Soldier Field Set to Host 3rd Annual American Beer Classic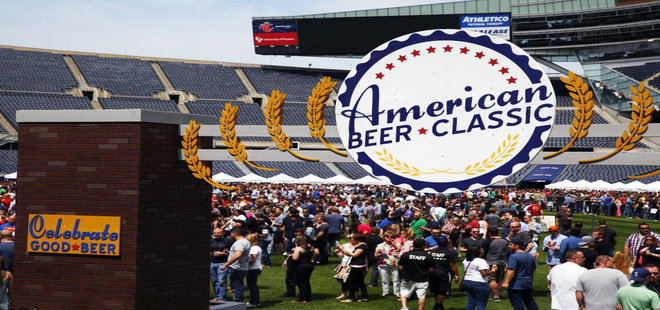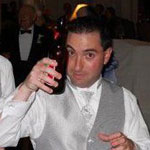 What: American Beer Classic
When: Saturday May 9th
Website/Tickets: http://americanbeerclassic.com/
Bears fans often left Soldier Field disappointed and depressed after a Bears loss this past NFL sesason. On May 9th, beer fans will leave happy, fulfilled or may not remember leaving at all.
For the third year, Red Frog Events is putting on the American Beer Classic at Soldier Field. Craft beer fans will have the opportunity to choose from over 200 beers to sample spanning the 100-yard field. The ABC is the largest beer festival put on in Chicago.
As in past years, those wishing to attend will be able to choose from two different sessions. The first session is from 11:30am-2:30pm, followed by session two, which runs from 3:30pm-6:30pm. Tickets right now cost $65, and both sessions are still available as of late April. The cost of admission includes 48 2oz pours, with additional pours available for $2. As someone who has been to the ABC before, additional pours aren't usually necessary.
A VIP package is available again this year and will run $85 for either session. It includes 60 2oz pours, a 30-min private tasting session before the festival opens, and tours of Soldier Field.
Breweries from across the country set-up shop on the iconic field, and thousands of fans roam the field sampling what they want. Fans also have the opportunity to vote for their favorite brewery and beer through the American Beer Classic smartphone app (iOS / Android). There are categories for each style of beer, as well as the Most Valuable Breweries.
Last year's best brewery winners were Brickstone Brewery, Small Town Brewery and Grimbergen Beer. Brickstone also took home several individual beer category awards.
This year local breweries such as Pollyanna and Vice District Brewing will look to take home the top honors, while breweries from outside Illinois like Magic Hat and Upland Brewing will look to contend as well.
In addition to the beer sampling, as in previous years, the ABC will feature education beer sessions put on by beer industry experts. A list of sessions will be available on the ABC website soon.
Red Frog Events puts on the event, and for years have been donating money to the St. Jude Children's Research Hospital. Those purchasing tickets for the event are able to add a donation to St. Jude when they check out, and donations will be accepted at the event itself.
As safety is always a main concern at any beer festival, Designated Driver tickets will be available at the event for $25. Designated drivers must still be at least 21.
Sessions normally sell out before the day of the event, so Red Frog recommends beer fans get their tickets early to ensure they get the session they want to attend.
Follow Mike Zoller on Twitter and Untappd: @mikezoller