No Comments
Record Number of Breweries Participate in the Austin Area Brew Day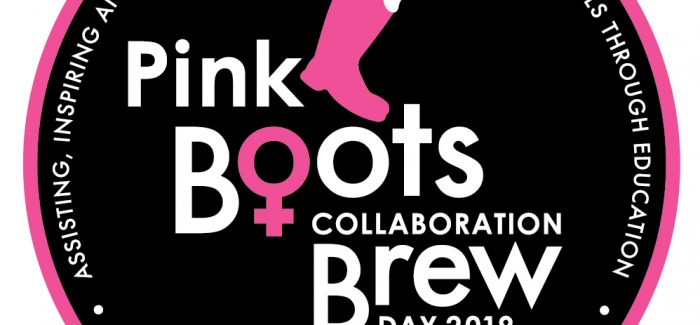 Female beer professionals from all over the Austin, TX area came together in February and March to participate in the annual Pink Boots Collaboration Brew Day. Held every year in honor of International Women's Day, Pink Boots members from around the world team up to brew a beer of their choice using the unique YCH Hops Pink Boots blend; a portion of the proceeds benefit the Pink Boots Society scholarship funds.
This was a record year for the Austin area with seven area breweries participating in this year's event, led by each of these Pink Boots members:
Sheila Garcia | Hops and Grain | Chief Communications Officer
"We brewed a lightly hopped Pale Ale, using only the Yakima Chief Hopunion Pink Boots blend hops. Six of our seven women on staff participated: Sheila Garcia – Chief Communications Officer, Kristi Davis – Production Team Member, Clessie Hilliard, Kelly Myers, Irina Jolic, Melanie Jones – Bartenders, Shel Mann – Accountant (unable to attend).
Kevin Kutras, Brewhouse Manager, led our brew day and Jonathan Flores, Cellar Manager, joined towards the end to help out. Our Founder and CEO, Josh Hare, joined in at the end to share in our end-of-brew-day beer cheers!"
https://www.instagram.com/p/Buox4c_gWit/
Karen Killough | Vista Brewing | Co-owner
"Vista had a great brew day with an awesome group of almost 20 ladies from the brewing and hospitality industries. During a break in the brew day, the ladies took a walking tour of Vista's property, visiting the apiary and farm and then enjoyed lunch from Vista's restaurant.
We brewed Zwickeled Pink again this year: a classic, unfiltered German Pilsner dry hopped with the super aromatic @yakimachief 2019 Pink Boots hop blend (Loral, Glacier, Mosaic, Sabro and Simcoe). Beautiful hop aroma in a crisp, drinkable lager coming in at 5% ABV…my favorite beer of the summer! This brew will only be available on draft and to-go in Crowlers at Vista Brewing in Driftwood. ⠀
Look for the release of this brew and a sampling event of all Central Texas #pinkbootsbrew beers on May 4 here at Vista! As a woman-owned company, Vista is proud to support Pink Boots and pledges to donate $100 per barrel brewed, for a total of $2000, to Pink Boots to provide scholarships and educational activities to its members."
https://www.instagram.com/p/Buwjup1lBFA/
Jamie Currivan | Austin Beerworks | Events Manager
"Everything went really smooth on our brew date which was 2/14/19. We feel very thankful for everyone who made this happen. We are especially grateful that our female brewer, Melissa Strand, was able to be here to head the brew. She is leaving us on Friday (along with her husband TJ Swanson of St Elmo Brewing) to prepare to RV around the country for a year. We brewed an aromatic wheat (i.e,: dry hopped Hefeweizen) that will utilize the YCH specialty hop blend for Pink Boots. The base of Pilsner, wheat, and flaked wheat will pair up with Weinstephan Weizen yeast to support the hop blend. To be released the first week of March. 7.5% ABV and 20 IBU. It will be taproom only."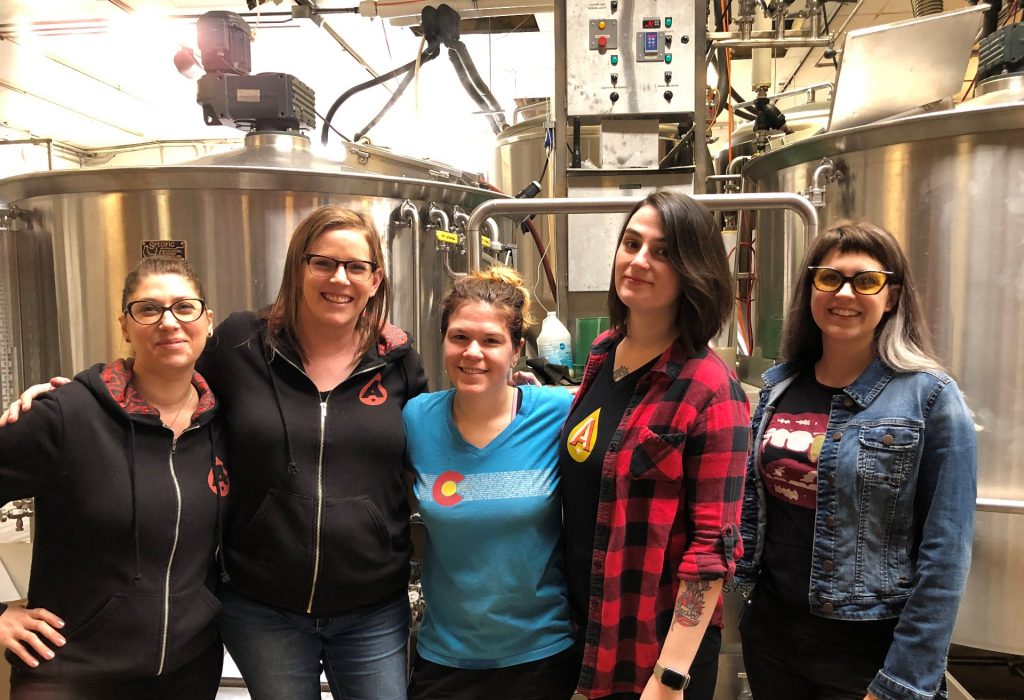 Libby Mayfield | St. Elmo Brewing Co. | Taproom Manager
What a blast getting to brew with them yesterday for #InternationalWomensDay!!! Get ready for Dolly – Hoppy Blonde w/Apricot – Stay tuned for release party details soon! 

https://www.instagram.com/p/BuzKClhFngs/
Lori Warren | Middleton Brewing | Distribution Manager
"We are celebrating International Women's Day with a @pinkbootsociety Brew Day. We're using this year's hop blend in a rad pale ale. Look for it on the tap wall in a few weeks!"

https://www.instagram.com/p/BuwfI9LlYcq/
Whitney Roberts | The Brewtorium Brewery & Kitchen | Co-Founder and CEO
"We developed our recipe with inspiration from the aroma and flavor profiles from the Pink Boots hop blend. The Sabro hop, in particular, has an unusual coconut note to it, so we decided to play that up and add roasted and raw coconut to the boil. With the tropical fruit and citrus notes from some of the other hops in the blend, we thought a tropical (almost Pina Colada) style IPA would be a fun and different beer to make. The beer will come out in a few weeks as Austin slips fully into spring, so it should be great timing to enjoy this super refreshing style!"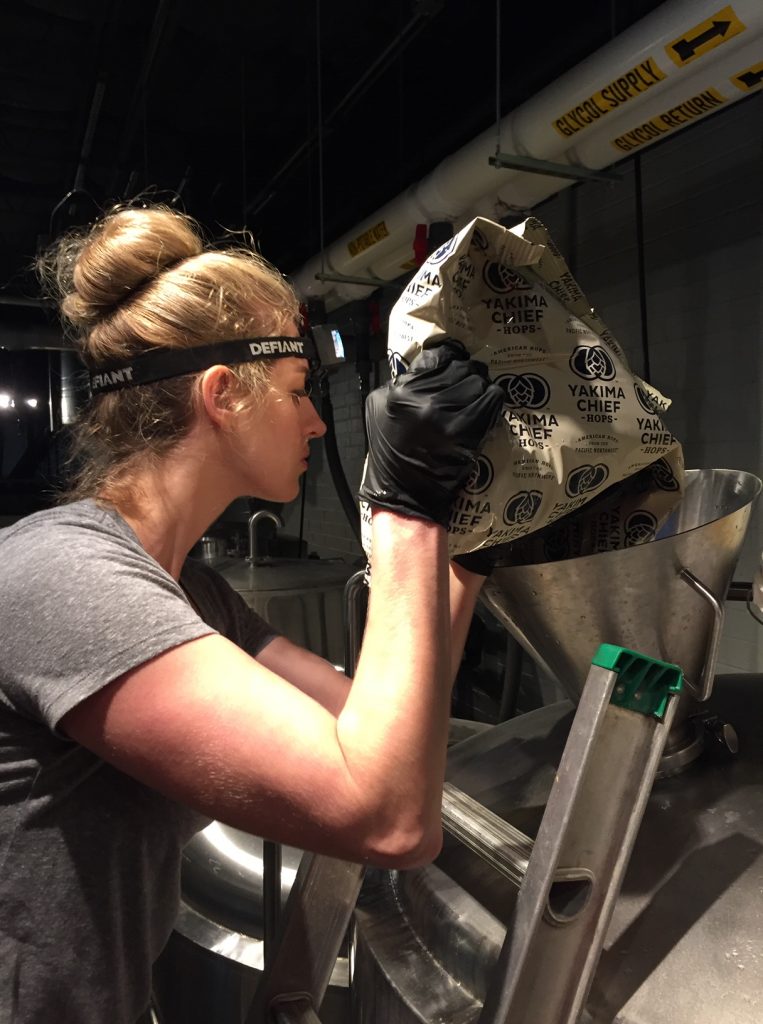 Brittney Smith | Real Ale Brewing Co. | Marketing Representative

https://www.instagram.com/p/Bs4DezFAYjv/
For photos of events happening around the world, follow Pink Boots Society and #pinkboots2019 on Instagram.
---