One Comment
First Taste | Cruz Blanca's 2020 Luchador Series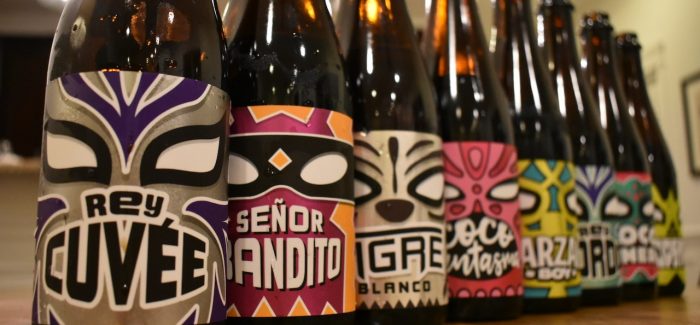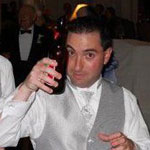 Each year, Chicago's Cruz Blanca continues to get bolder with its barrel-aged series, Luchador. In 2019 the brewery released six different variants and in 2020 upped that number to eight different masked bottles that will be released this Saturday.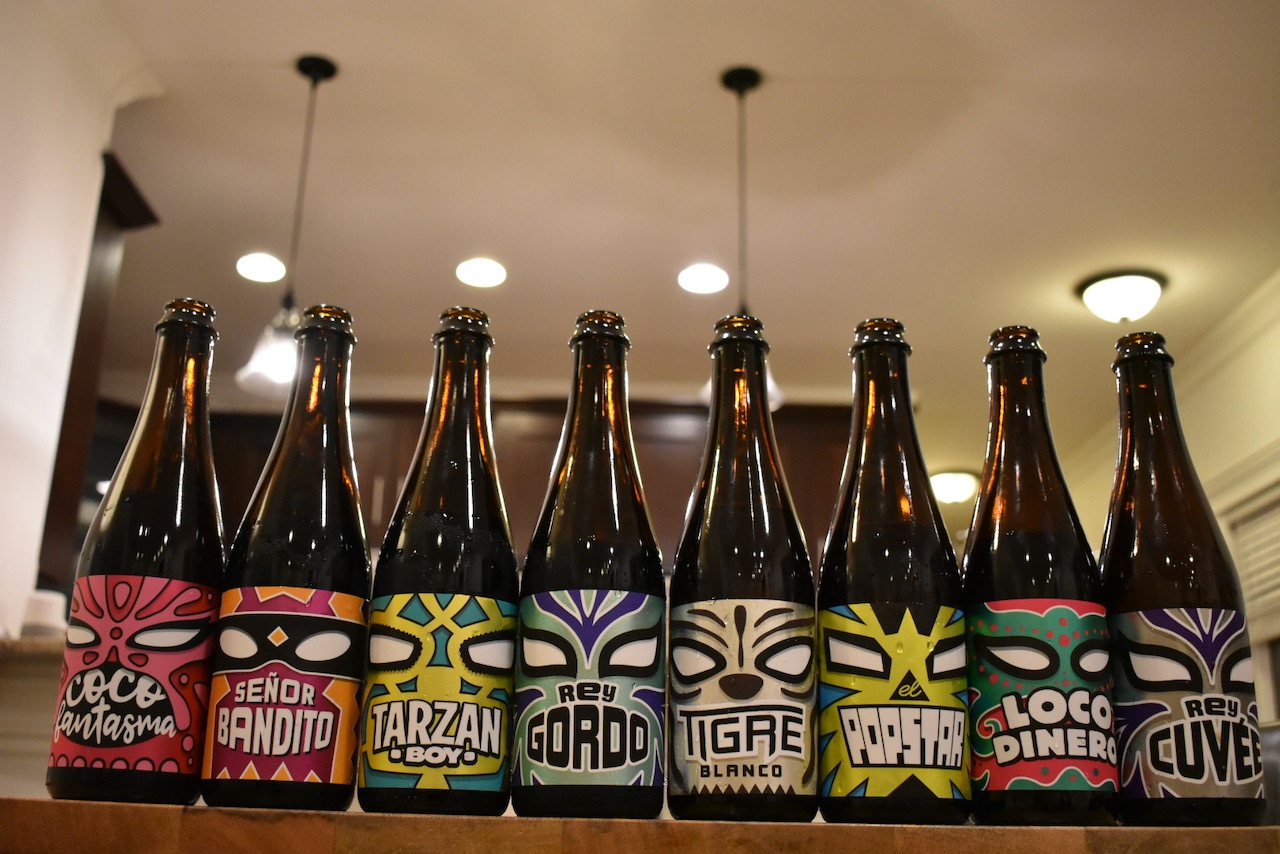 Head Brewer Jacob Sembrano has been known to use ingredients and base beers you don't see regularly in barrel-aged series. His unique adjuncts create one-of-a-kind flavor profiles that are making Cruz Blanca an increasingly popular location in Chicago's West Loop.
With the pandemic still in full force, the release has been altered like many others in the city. Bottles of the variants went on pre-sale last week with two of the variants selling out quickly, but there are still openings for the guided tastings that will take place outside of the brewery under a tent. After the guided tasting, guests will have the opportunity to buy two bottles of every variant, even the ones that sold out to curbside pick-up.
I sat down, virtually, with Sembrano earlier this week to drink through the lineup. After previewing the lineup it's clear that once again Sembrano is incredibly talented when it comes to blending barrels and adjuncts to create a lineup of barrel-aged beers.
This year's lineup can be divided into two groups. You have four beers that are more barrel-forward and feature boozy heat and there are four beers that would be on the sweeter side with the adjuncts taking on more of a starring role. I'll rank them at the end, but just like Goose Island's Bourbon County and Revolution's Deep Wood, it's all subjective. Cruz Blanca nails the flavor profiles they want and everyone will like something different.
All the bottles are 500ml (16.9 ounces) and vary in cost depending on the beer and the adjuncts used.
Barrel-Forward Beers
Cuvée Rey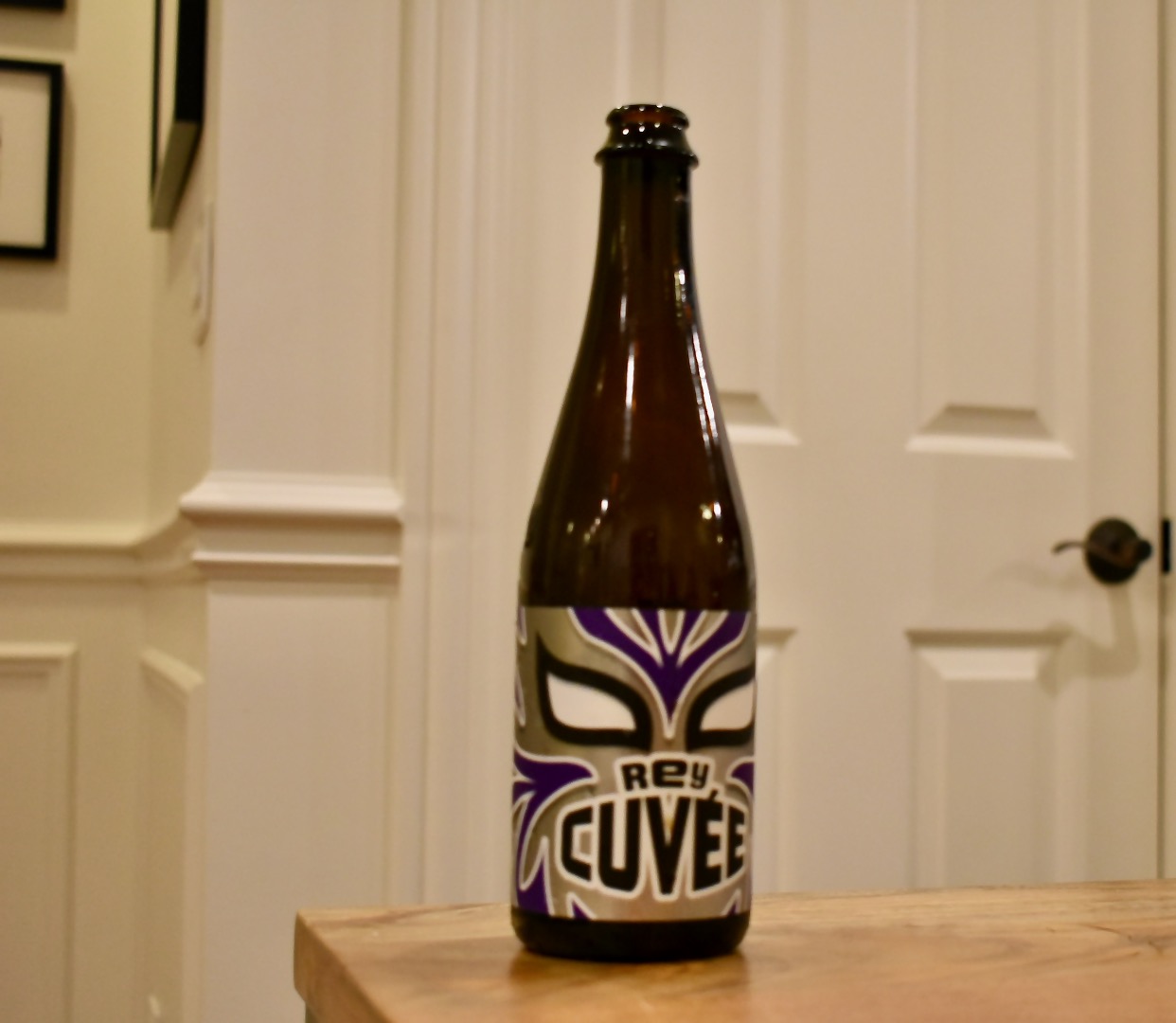 My favorite of the entire lineup. Rey Gordo is the straight bourbon barrel-aged variant that has been around since the series began in 2017. Cruz took 2017, 2018, and 2019 and blended them together before double barrel-aging them for 12 months in Pedro Ximenez Spanish Sherry Barrels.
The result is a boozy barrel-forward beer that finishes slightly sweet thanks to the Sherry barrels. The sweetness can also be attributed to the 2017 variant of Rey Gordo that was aged in rum, brandy, and bourbon barrels. Expect notes of dark fruit, chocolate, molasses, with the barrel flavors of oak and char to create a well-rounded beer.
This beer is so complex and the flavor profile so deep, that I kept going back for more. Following the full tasting, I filled my glass with the rest of the bottle and sipped Cuvée Rey all night.
Rey Gordo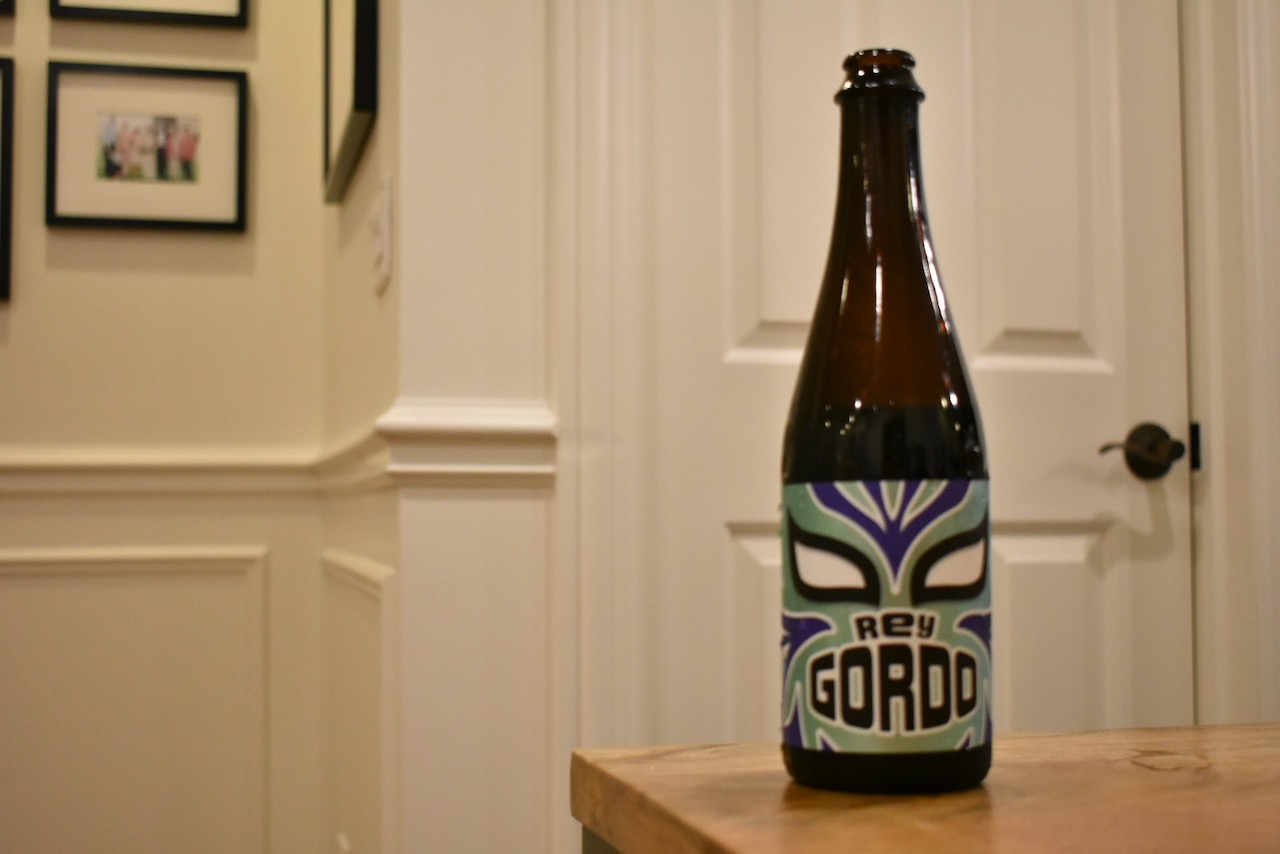 The mainstay of the lineup, Rey Gordo is the beer that has been around every year the Luchador series has existed. It's the straight-up, no-frills bourbon barrel-aged beer. This year the base beer spent 12 months in 11-year Bardstown bourbon barrels.
Unlike Cuvée Rey which exhibits sweet notes alongside the barrel, Rey Gordo is all barrel and there's no hiding that. It's heavy on the oak, ash, and char – no sweetness here. You almost get flavors like a Scotch with the ash and char creating a smokey like flavor.
Señor Bandito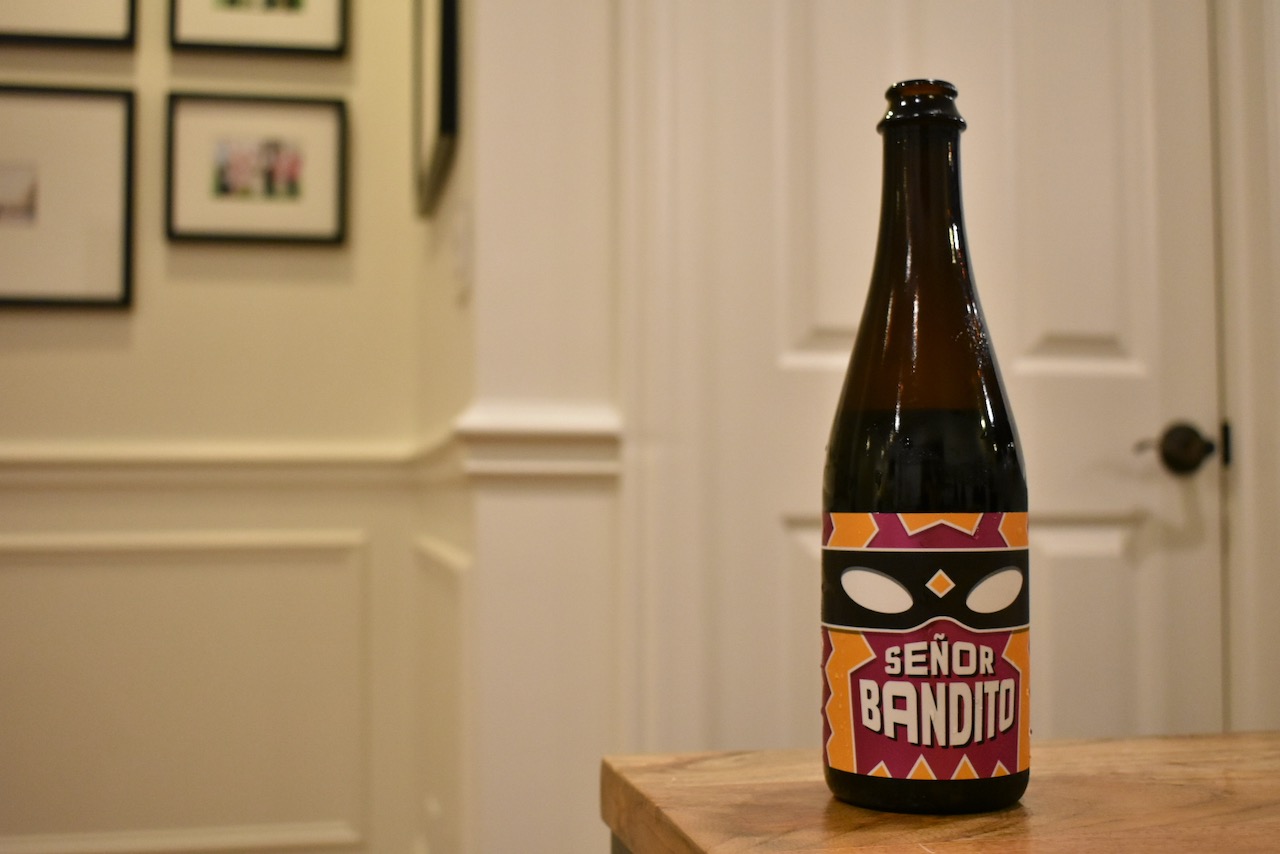 Upon opening this Stout aged for 12 months in Woody Creek Rye Whiskey barrels you're going to get a blast of cinnamon. While there are cherries in this beer, the aroma is dominated by the Mexican cinnamon and other spices.
But the aroma doesn't translate to the taste and while you might brace for a cinnamon bomb, what you get is a beer that is heavy on the cinnamon, but is beautifully balanced out by the rye barrel. The cherries play a much more active role in the taste and all three flavors work together so well so that you'll get cinnamon, cherry, and rye all together in the beer.
While this is one of the sweeter barrel-forward beers, because the Rye Whiskey barrel is so prominent I thought it was appropriate to keep it in this section.
El Pop Star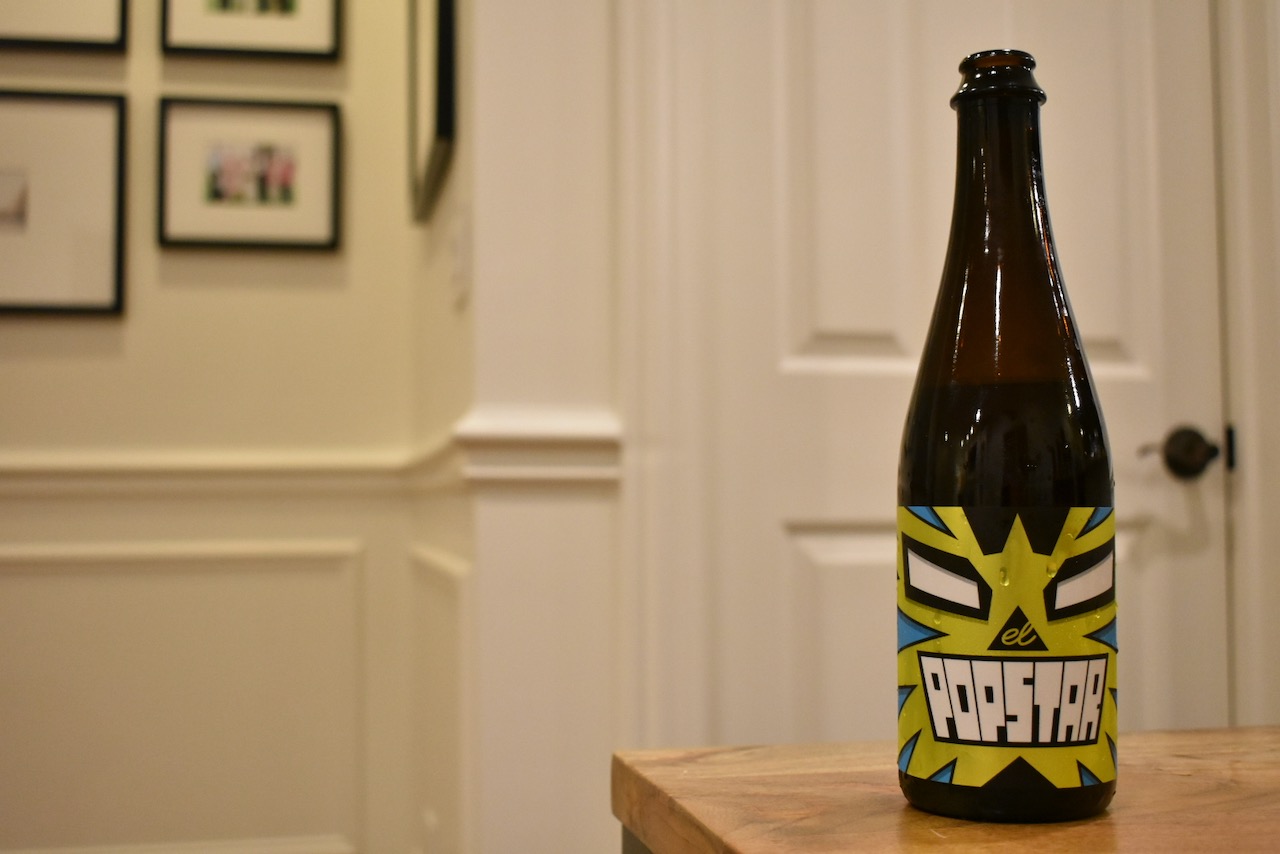 Cruz Blanca has two rice ales in this lineup which are similar to a Barleywine but even lighter in body but still retaining a lot of flavor.
El Pop Star uses Sugar Creek malt-Carolina Gold rice and is then aged for 10 months in Pedro Ximenez Spanish Sherry. The result is a fruity and sweet beer that still gives a nice punch of heat from the barrel but it's not one you'd call overly hot or boozy. It's much lighter than you would expect, especially with the darker color of the beer.
Those that like big Barleywines should find a lot to like in El Pop Star.
---
Sweeter Beers
Tigre Blanco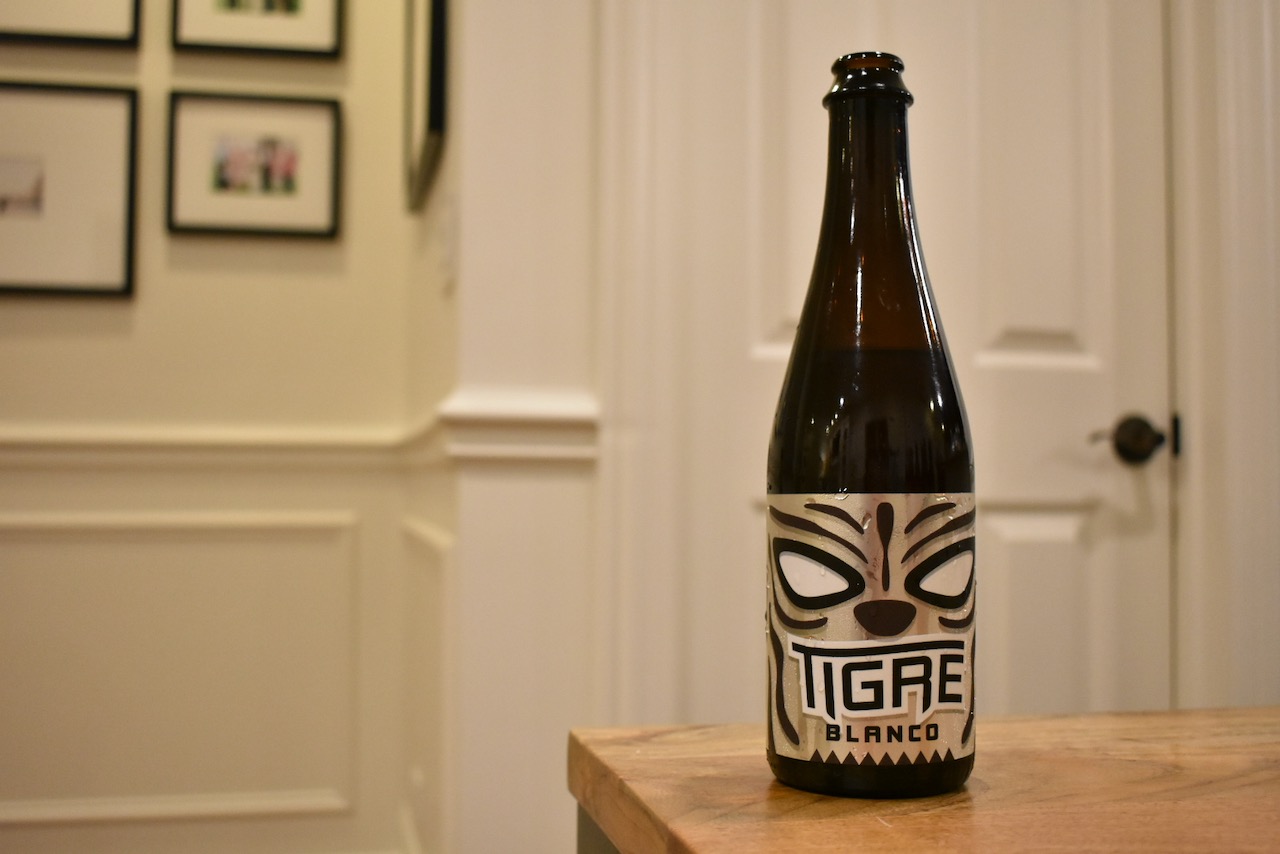 Tigre Blanco is weird – and that's awesome. As Sembrano was describing the other rice ale in the Luchador lineup you began to wonder what adjunct wasn't used in this beer. This Imperial Rice Ale was aged in Italian Muscatel barrels, Muscatel is a type of wine made from Muscat grapes and is typically used for drier wines, and then he added white vermouth botanicals (agave, dried apricot, Meyer lemon, sweet orange, and chamomile to the beer.
There's a lot going on in the beer and like Señor Bandito, the aroma will fool you. It's a musky dank aroma that you might not be sure what you're getting into but on the taste, I was pleasantly surprised.
All of those flavors play off of one another and I loved how the different citrus' used don't overtake one another. It's very subtle and the barrel still is very much a factor in this beer keeping the taste on the drier side. It's a very unique flavor profile and definitely the most "out there" beer of the lineup but I was a big fan.
Coco Fantasma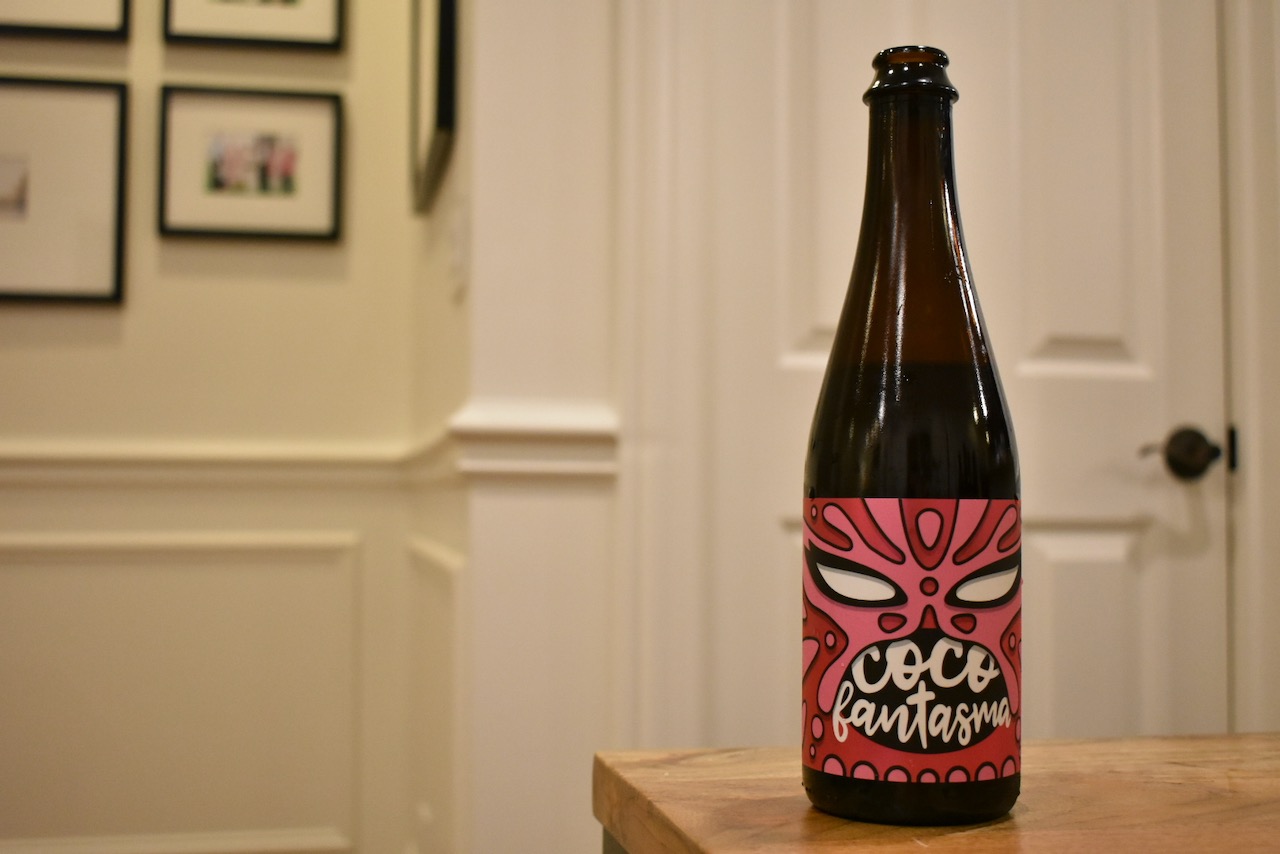 I'm a sucker for coconut in barrel-aged Stouts (who isn't) and so I was very excited for Coco Fantasma. This is actually a Blonde Ale aged for eight months in a trio of Rum, Bourbon, and Rye Whiskey barrels before having cocoa nibs, toasted coconut, and almonds added to the mix.
The trio of barrels isn't as big of a factor in this beer, but I really liked the adjuncts in this one. On the aroma, you'll get a lot of almond but the flavor is more coconut with almond which goes together so well. It's all tied up with cocoa as the underlying but present flavor.
Loco Dinero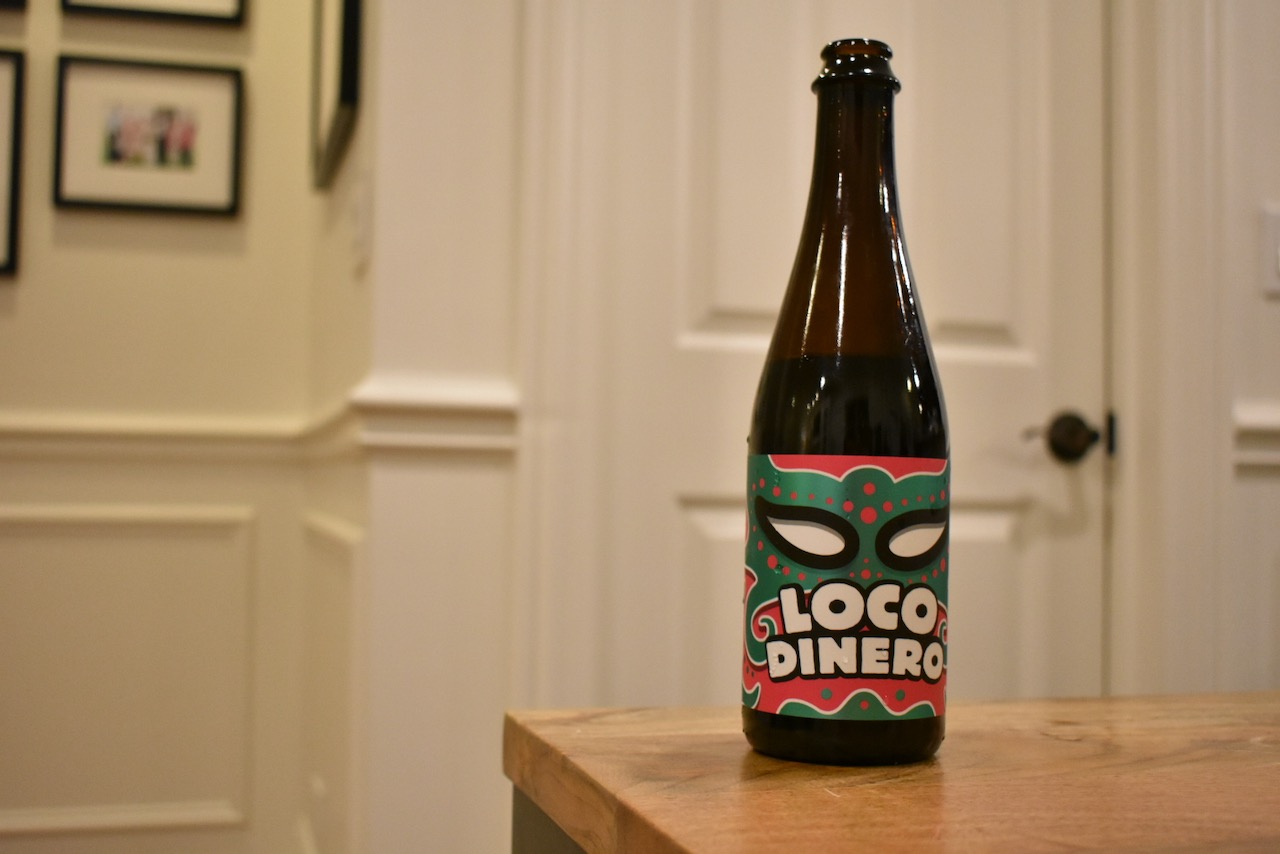 The coffee variant comes back once again this year using Sparrow Coffee's Wush Wush whole beans as well as a big infusion of cold brew.
Cruz uses a Blonde Ale as the base beer in Loco Dinero so the beer itself is a bit lighter and allows the coffee flavors to really shine. On the aroma, it's a lot of coffee and the flavor translates to a nice consistent roasty coffee taste throughout.
There's an underlying sweetness with some cocoa notes but overall the coffee still shines here.
Tarzan Boy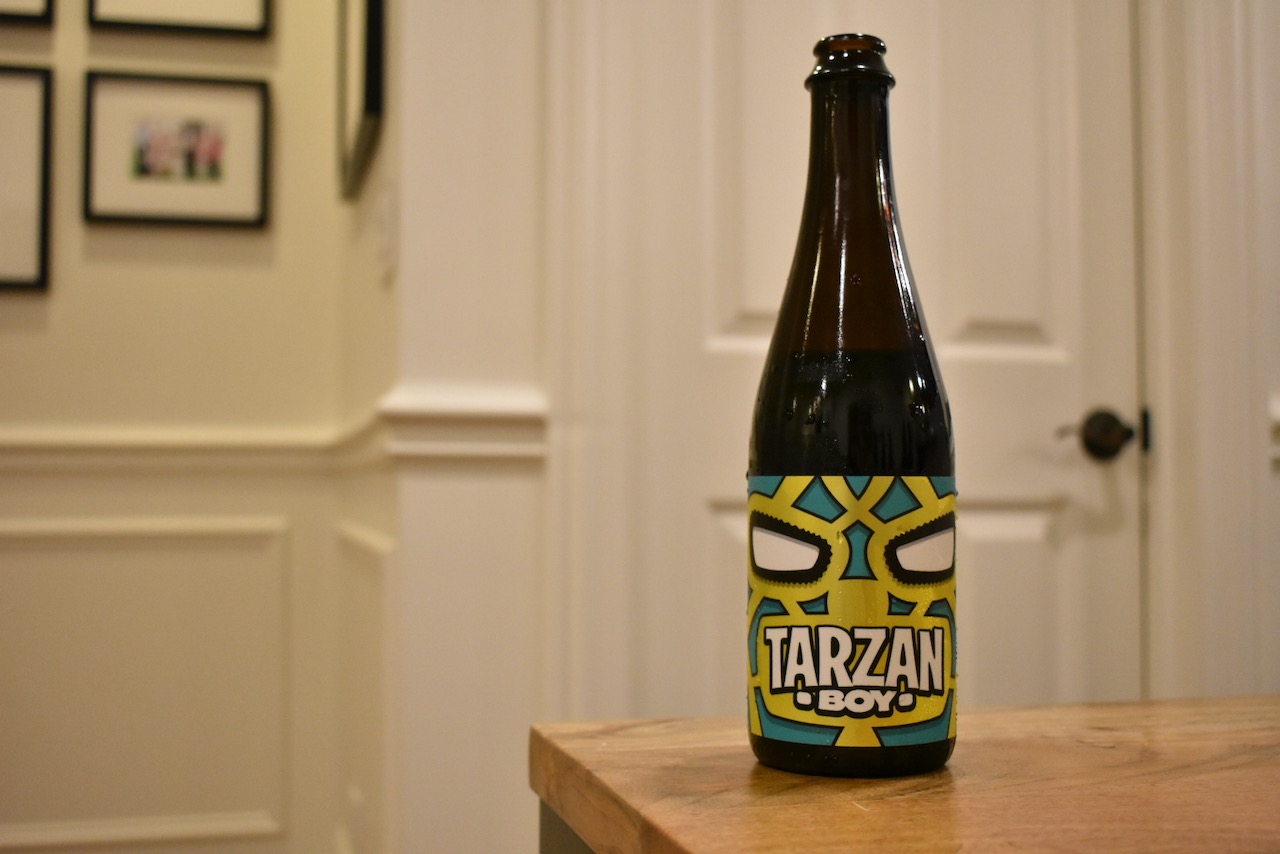 The final beer in the lineup is a return from last year that had people talking. Tarzan Boy once again features a massive amount of bananas with coffee, and vanilla aged in rum barrels. Like last year, the beer is blended so that the typically overpowering flavors in the rum barrels is kept in check by the coffee.
On the aroma and on the flavor the bananas are the star here. It's a lot of banana-like a lot. I do like that the coffee comes in late and the vanilla adds another layer of flavor that works in the beer. But despite those other flavors, the bananas are strong and lead the way.
I'd like to try this one again in about six months to see how the banana flavor has mellowed out a bit and see where this beer is at. But even with all that banana, it's not too sweet because of the addition of the coffee. While coffee is nowhere near the star here, it's an important part of this beer.
Recap
There's a lot to like in this year's lineup. The Luchador lineup has something for everyone. Whether you want big barrel-forward or big adjunct-forward, Cruz Blanca has you covered. Here are my rankings not based on the quality of the beer but rather the order that I would go back for a second or third pour of the beer. Remember, it's all subjective. Try it all and make your own decisions.
Cuvée Ray
Señor Bandito
Tigre Blanco
Tarzan Boy
Coco Fantasma
Loco Dinero
El Pop Star
Rey Gordo
---