No Comments
Independence Brewing Company | Cowboys from Helles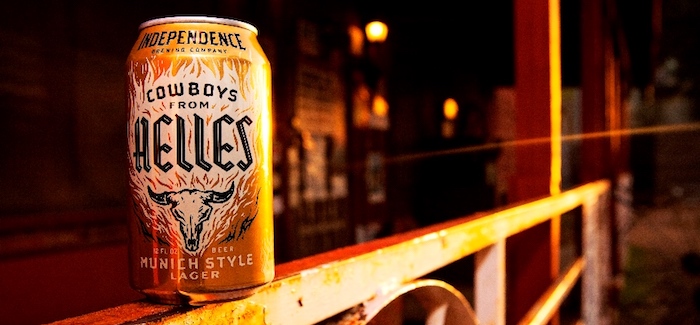 Austin-based Independence Brewing Company just announced the release of their newest seasonal — a Munich-style Lager inspired by Pantera's "Cowboys from Hell." According to head brewer Brannon Radicke, "We listened to a lot of Pantera while making that beer, so it's kind of infused with that attitude."

This marks the first time that Independence has released a canned lager, and Brannon chose to keep it very traditional by using only German hops, yeast and malt.
"The German Helles is one of my favorite beer styles," says Radicke, "It's also one of the hardest beers to brew because there's nowhere to hide imperfections."
ABV: 4.6%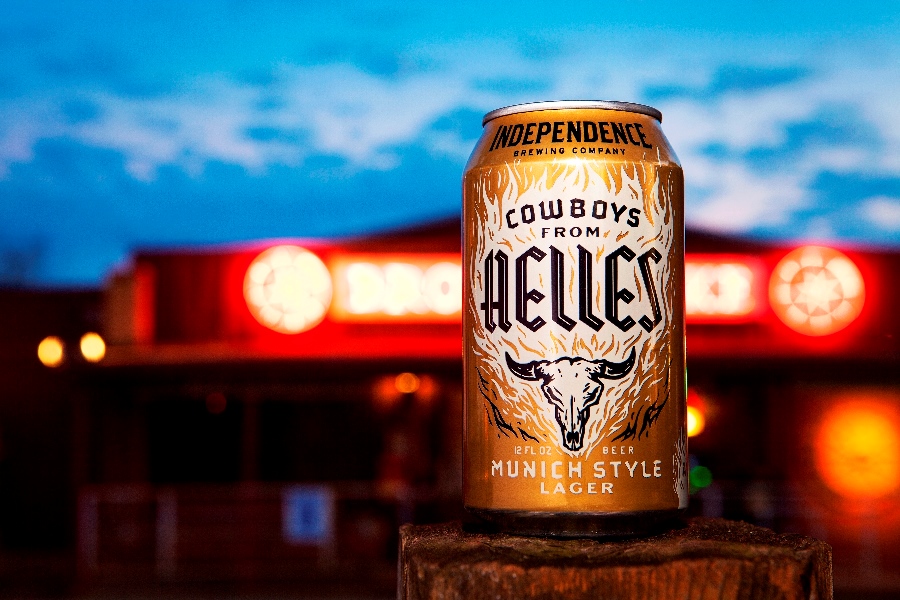 I caught up with Independence's co-founder and president Amy Cartwright to learn more about the new release.
How long can we expect to see this new seasonal around town?
Amy Cartwright: This will be our first seasonal beer of the year. It will be available until around May. We've been very busy at the brewery and will have four beer releases throughout 2018.
Why a lager?
AC: Lagers are one of Brannon's favorite styles of beer. As a brewer, he gravitates towards balance with all of our beers, which is crucial when brewing a lager. We feel that this effort to achieve balance is what propelled Power & Light to win Gold at the last World Beer Cup. At the same time, Texas lagers are now some of the best in the world, and Texas brewers are staking a claim in the craft lager category. At GABF, ABGB has been dominant winning back-to-back brewpub of the year in 2016-17 and has won gold four times in three separate lager categories. That's badass. We're very proud of our Texas heritage and our fellow local brewers and hope that Cowboys From Helles continues in that tradition.
There is a clear musical influence here, what was the inspiration behind Cowboys from Helles? Why Pantera?
AC: Pantera is one of the brewing teams' all-time favorite bands (we've got some metal heads here at the brewery), and Brannon and the team found themselves listening to a lot of Pantera while making the beer, so we like to say it's kind of infused with that attitude. But there's also a deeper Texas connection. When Pantera debuted in the early 1980s, the Texas music scene was largely known for traditional blues and country western. Pantera changed all of that with albums like Cowboys From Hell. Like we were saying with the beer scene these days, Texas is finally get respect on the national and international stage.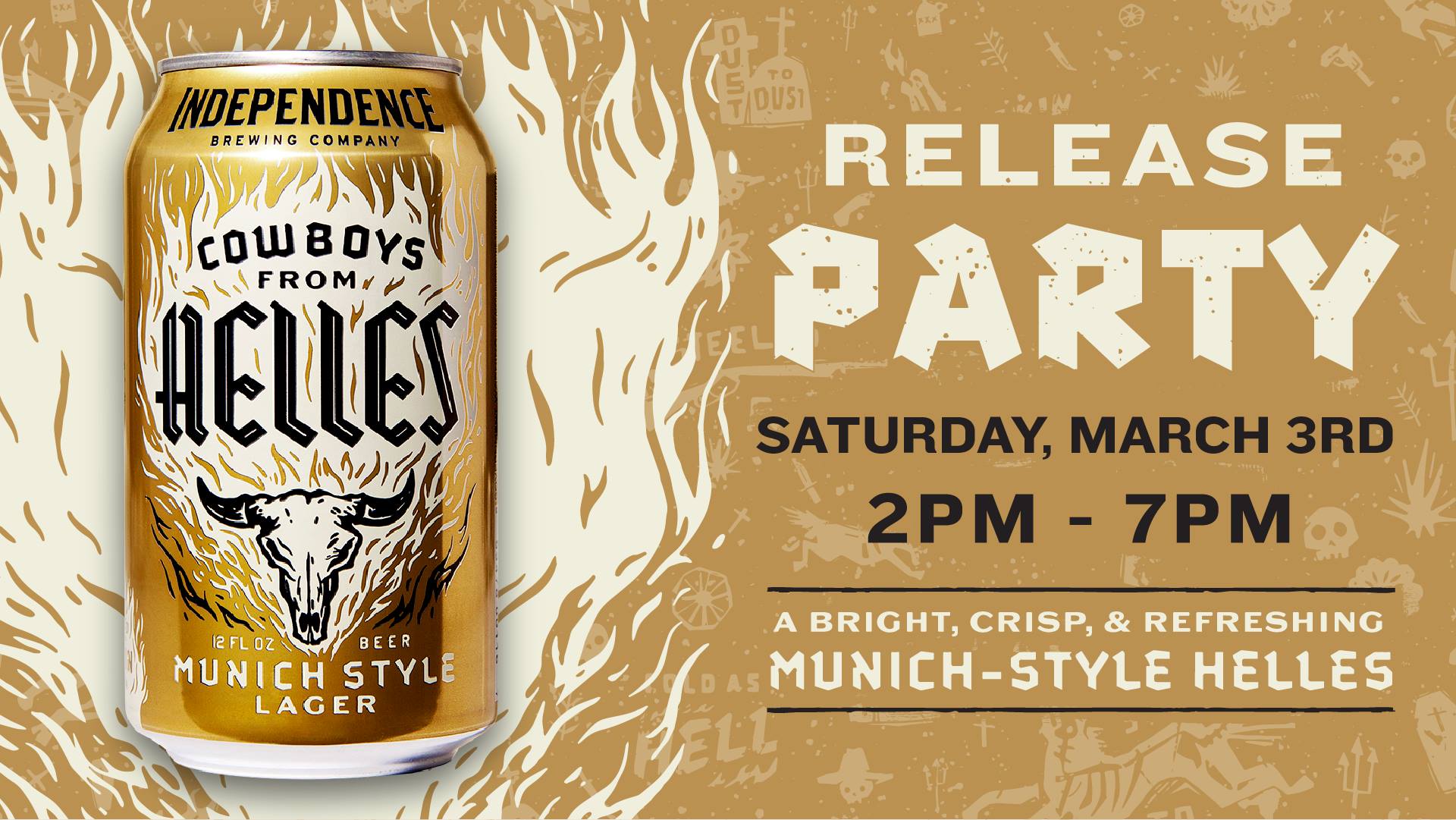 Where and when can people find the new brew? Will it be available in all markets (so outside of Texas)?
AC: We are having a launch party rodeo on Saturday, March 3 from 2PM-7PM which should be pretty awesome. Our headliner is the Hillbilly Orchestra from Dallas who play some pretty awesome country-western renditions of Pantera songs. We'll also have a mechanical bull, roping lessons with a real cowboy, a stein holding contest and Rolling Smoke BBQ, who will be serving brisket, pulled pork, jalapeño sausage and smoked mac and cheese. Also, the theme of the party is "Metal Cowboy", so anyone who shows up in cowboy/metal costume will get their first can of Helles for $1 and will be entered to win a prize. More info is on our website and Facebook page. The beer will be widely available in bars and stores throughout Texas and parts of Arkansas. These are the only two states that we currently distribute to. It is a seasonal beer though, so get it while it lasts!
* * * * *
Come celebrate the new release of Cowboys from Helles at the release party scheduled for March 3 2-7PM at the brewery located in Austin, Texas.
Follow Independence on Facebook, Twitter and Instagram.
Read more about Amy Cartwright here.
---