No Comments
Vista Brewing | Desert Skies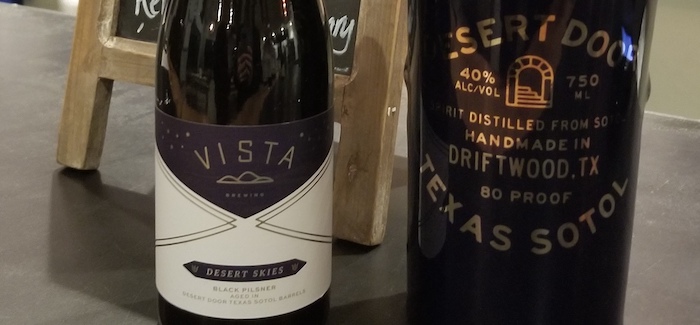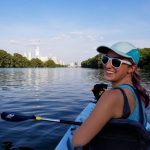 When was the last time you drank something completely new? Was it the first time you braved a beer with "milkshake" on the can? The first time you confused an IPA for a glass of juice? A beer-infused with CBD and smelling like a college dorm room? Vista Brewing in Driftwood, Texas, has achieved the rare privilege of making a beer that has a unique spin on an established method. The first-ever beer aged in sotol barrels.
Craft beer is an ever-evolving industry always looking for the next big thing. In the quest to make the first beer of its kind, brewers have experimented with a wide range of ingredients from beard yeast to Peeps. Perhaps a better way than finding the most bizarre concoction is to look locally for the rare and artisanal. Vista Brewing owners Karen and Kent Killough barely had to step off of their beautiful grounds to collaborate with neighbors Desert Door Distilling.
https://www.instagram.com/p/B3aOMNpFX_r/?utm_source=ig_web_button_share_sheet
Desert Door Distilling is the first and currently only sotol producer in the United States. Sotol is an 80 proof liquor similar to Mezcal made from the sotol plant. Being the first sotol in the nation has brought plenty of attention to Desert Door; Bon Appetit, Forbes and the Los Angles Times have all covered the novel distillery. Desert Door warrants national recognition with a distinctive and expertly created product. Its neighbor Vista Brewing is a destination brewery on 21 acres looking to entice wine drinkers into beer. By working together they created another first of its kind, a craft beer aged in sotol barrels.
Originally created for the Brew, Barrel, Bottle event at Austin's Fairmont Hotel, both Vista and Desert Door seek to capture a high-end audience for their innovative collaboration beer Desert Skies. Desert Skies takes Vista's award-winning black Pilsner and ages it in sotol barrels resulting in a beer that smells boozier than it's 7.5%. The flavor is that of your new favorite cocktail: herbal, mellow and malty. This beer would be a show stopper at a potluck or formal dinner. Not to mention, how often can you guarantee your friends that they've never had anything like it? Kickoff the new decade with a revolutionary new beer style. Desert Skies is available at the end of the month onsite and throughout central Texas.
https://www.instagram.com/p/B6zbUUglOHy/?utm_source=ig_web_button_share_sheet
---