No Comments
Real Ale Brewing Company | Wallball IPL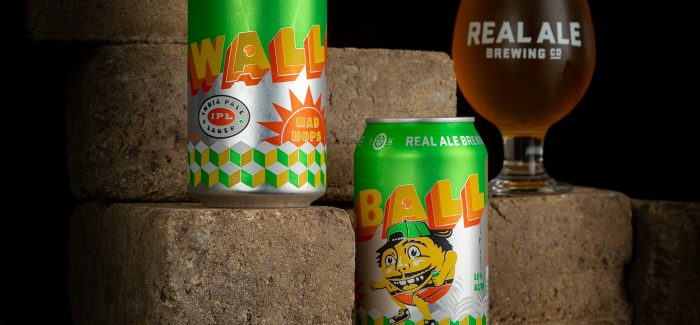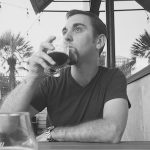 On a Saturday night not too long ago, a hell of a storm blew through San Antonio. Overnight rains are certainly welcome to the area, considering the region's aquifer-based water supply is highly dependent on the spring rainfall. What wasn't so welcome, however, was the wind that accompanied the storm. With gusts between 30 and 50 mph, it was strong enough to topple over a section of my fence, adding a totally unexpected chore to my weekend to-do list.
After taking measurements and gathering materials from the hardware store, I checked my watch and saw that it was already after noon. I figured since I was in the yard working with tools, doing my best Tim Allen grunting, I might as well grab a six-pack to make an event of it. Disclaimer: drinking while doing minor construction may not be a great idea, and is not condoned by all; do so at your own discretion. I strolled down the beer aisle in my neighborhood HEB and naturally gravitated to my go-to IPA, but out of the corner of my eye, I noticed something new from my favorite local brewery. I left with a six-pack of Wallball IPL from Real Ale Brewing Company.
https://www.instagram.com/p/BwVrXIUFJyA/?utm_source=ig_web_copy_link
Wallball is a hybrid beer that might lead to some head scratching, but makes total sense as soon as you take a sip. It's an India Pale Lager. Not the first of its kind, but definitely not as common a style as it should be. I'm a rabid Real Ale fan, so naturally any new beer they drop, I am going to try. This pale golden Lager hopped with Citra (love 'em) and Callista hops is exactly what I was looking for on a steamy Sunday afternoon in the yard. At 5.8% ABV and 40 IBU, the bright and citrusy hops in a crisp-finishing, sessionable Lager makes Wallball an easy drinking brew.
At the end of the day, it may have taken me a little longer than usual to finish mending my fence (and I may have bruised a fingernail,) but the pickets are level and straight, and it sure as hell isn't blowing down anytime soon. Wallball, on the other hand, is only here for a short while as a seasonal release, and I plan to enjoy it while it lasts.
---