No Comments
Brewery Showcase | St. Elmo Brewing Company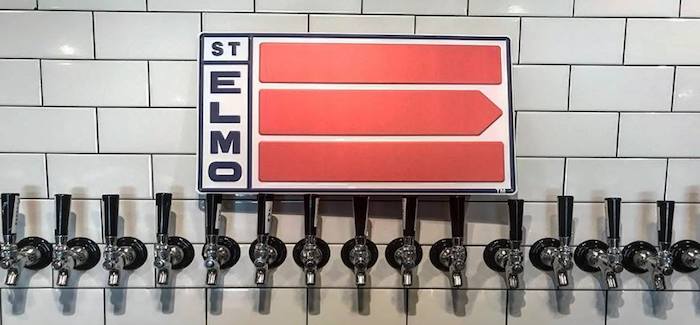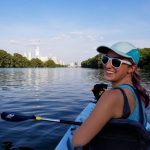 I'm not sure what age I was when I started favoring breweries to bars. I distinctly remember frequenting the only brewery in my tiny college town more and more, while braving the sticky floors of the dive bars less and less. Not to say there isn't a time and a place for a great dive bar; however, if you're reading this it's more likely that you'd rather drink something exciting, fresh and flavorful than pay for a bottom-shelf vodka soda. What hasn't changed as I have gotten older is the desire to socialize over a drink.
Enter the neighborhood craft brewery. A far cry from the empty warehouses of my college days. Neighborhood breweries have become gathering places for the entire family, both two and four-legged, to come together to listen to music, play games and explore new styles of beer. However, occasionally these neighborhood breweries transcend beyond just a community hangout by producing extremely high-quality beers.
St. Elmo Brewing Company in Austin, Texas is one such neighborhood brewery. Named after the small town of St. Elmo, which was absorbed by Austin 150 years ago. In 2016, Tim Bullock (general manager) and Bryan Winslow (head brewer), both veterans of Austin Beerworks, started St. Elmo Brewing Company.
St. Elmo Brewing seeks to unite the neighborhood around a quality pint. Tim and Bryan wanted to take a step back from the large-scale production at Austin Beerworks and return their focus to making and sharing quality small-batch beer. The brewery is located in The Yard, a former industrial park which has been converted into a neighborhood drinker's paradise with a winery tasting room, distillery and coffee roster all sharing the same block. St. Elmo stands out from the pack with its trendy industrial taproom with subway tile-backed taps and illuminated patio with a stage.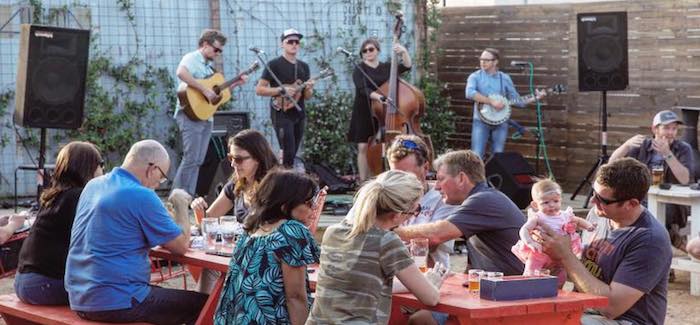 When we spoke, Tim and Bryan emphasized that they wanted St. Elmo to be a "third space." The idea of the third space comes from the sociological idea of a place which is neither home nor workplace, and is essential for building community and flourishing democracy. When asked about the theory Bryan responded that the concept was something they actively talked about when designing the flow and the brand.
"That was one of the things one of our designers brought up as we were creating the idea, the brand that we wanted this place to become… it's been intentional but also organic with the regulars who live around here, this is their place. This is their third space." Tim emphasized that catering to the third space was more than a good business model. It was about building that place for everyone within the community.
Not to short St. Elmo's on their beer. It's good, really good. A regular feature on top ten brewery lists in Austin from publications like Time Out, The Austin Chronicle and Condé Nast Traveler, St. Elmo typically has 12-15 different styles on tap. Despite the wide diversity of offerings, Bryan told me that they are actively working to keep their beer true to their South Austin culture.
"We want our beer to be drinkable. Not a lot of bombastic or off-the-wall stuff." Keeping the flavors "palatable for almost anyone" connects to their goal of reflecting the local community. Austin isn't known as a beer Mecca like Portland, Denver or San Diego, and Bryan made it clear that "culturally, I don't think that every city can become that." He reminded me that Austin-style craft beer is more than just a unique place in the middle of Texas. It's a focus on "climate-appropriate" beers. For example, Austin brewers gravitate toward "making really quality lagers, which are super challenging. They are very simple beers and nuanced for sure."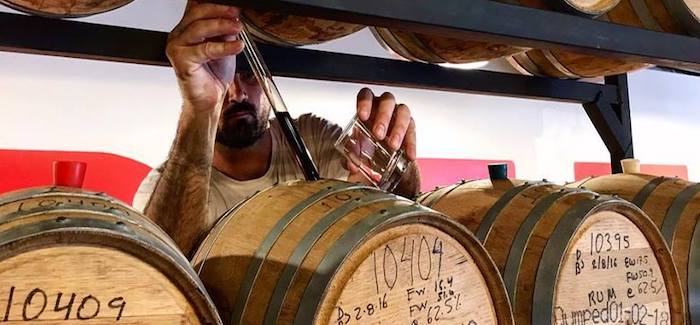 Brewery heavyweight cities like San Diego or Portland might take the cake on stronger styles like the double IPA or barrel-aged Stout, but Austin is blowing them away with its lager scene. "Their lagers suck" Bryan laughs while talking about more established brewing cities. "Austin beer will eventually find our own voice like the music is different in Austin versus Nashville."
Making approachable beers may not always be flashy, but it doesn't have to be boring either. St. Elmo's West-Texas level dry brut IPA made with Nelson Sauvin Hops is a crusher, fermented to be thinner than water, but is still an innovative take on the Brut IPA trend. If you like your beer more German than French, try St. Elmo's flagship beer, the Karl Kölsch. Crisp and clean, Karl is served from traditional thin walled glasses. The type you gently cheers with friends and family to say "until next time."
St. Elmo most recently re-released a soursop — a beer made with the Southeast Asian tropical fruit. Made with real soursop fruit purée, this beer pays homage to the food truck located on site. They were the first customers of the purée and are excited to offer it again. Also upcoming are Francafrique — a brut IPA, Ned — a Belgian red, and Jimmy — a peach blonde with sale proceeds going to Austin Habitat for Humanity. You can find St. Elmo's Beer at their South Austin brewery or at 40 handpicked bars around Austin.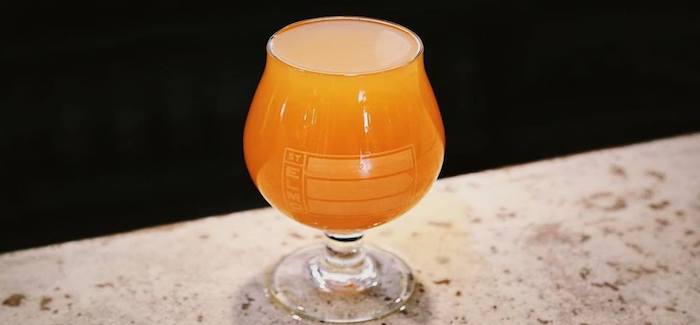 Photos courtesy of St Elmo Brewing Company