#StElmoBrewing Archives – PorchDrinking.com
November 2, 2018 | Anna Dacosta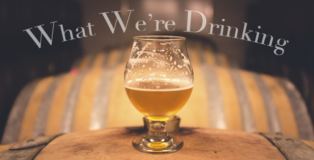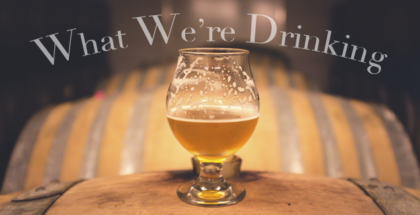 We have a fresh month ahead of us, and to me the correct way to start a month is having some fresh beer to match. I don't know about you, but I'm ready to turn over a new leaf this fall by forgetting the candy coma I endured earlier this week… that was rough. Is a candy coma a medical condition? If so, I had it and I didn't even trick or treat. Chuck that leftover candy (if you even have any) and pour a fresh beer instead. We have some great options from the PorchDrinkers this week, so scroll down to see What We're Drinking.
October 26, 2018 | Katie Kalk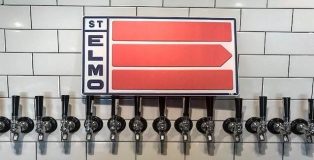 I'm not sure what age I was when I started favoring breweries to bars. I distinctly remember frequenting the only brewery in my tiny college town more and more, while braving the sticky floors of the dive bars less and less. Not to say there isn't a time and a place for a great dive bar; however, if you're reading this it's more likely that you'd rather drink something exciting, fresh and flavorful than pay for a bottom-shelf vodka soda. What hasn't changed as I have gotten older is the desire to socialize over a drink.
Enter the neighborhood craft brewery. A far cry from the empty warehouses of my college days. Neighborhood breweries have become gathering places for the entire family, both two and four-legged, to come together to listen to music, play games and explore new styles of beer. However, occasionally these neighborhood breweries transcend beyond just a community hangout by producing extremely high-quality beers.