No Comments
Austin Beerworks | La Verdad Mexican Lager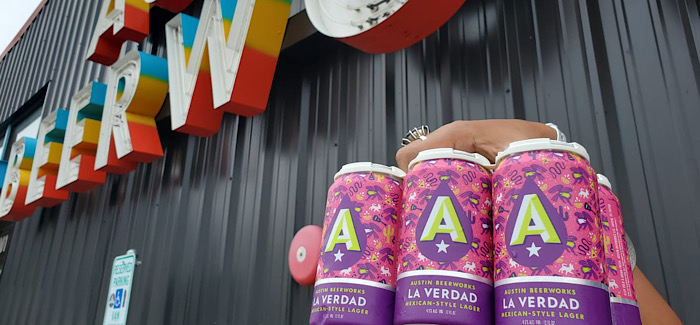 Austin Beerworks La Verdad is undoubtedly a champion of Texan Mexican Lagers. Its annual release heralds both Cinco de Mayo and the arrival of our sweaty summer season when lying by the pool or floating lazily down the Guadalupe is as much exertion as the weather allows any time after midday here in Central Texas. Now in its fifth year, the La Verdad was last year's lockdown savior and kept us from parching even when we weren't allowed in the water.
It shouldn't come as much of a surprise that Mexican Lagers are taken pretty seriously in Texas. With a shared climate and terrain, as well as a Mexican-American population of 11.1 million as per the last census in 2017, Mexican Lager is as ubiquitous in the Lone Star State as tacos and queso. Although there is no shortage of Lager crossing the border, and many Mexican brands to choose from in your local taqueria, craft beer incarnations of this beautifully refreshing and ultra-crushable beverage are also hugely popular across the state. As with Tex-Mex food, the hybridization of traditional Mexican fare with the culture of its neighbors across the Rio Grande has created a delicious meld of technique and character that stands happily on its own.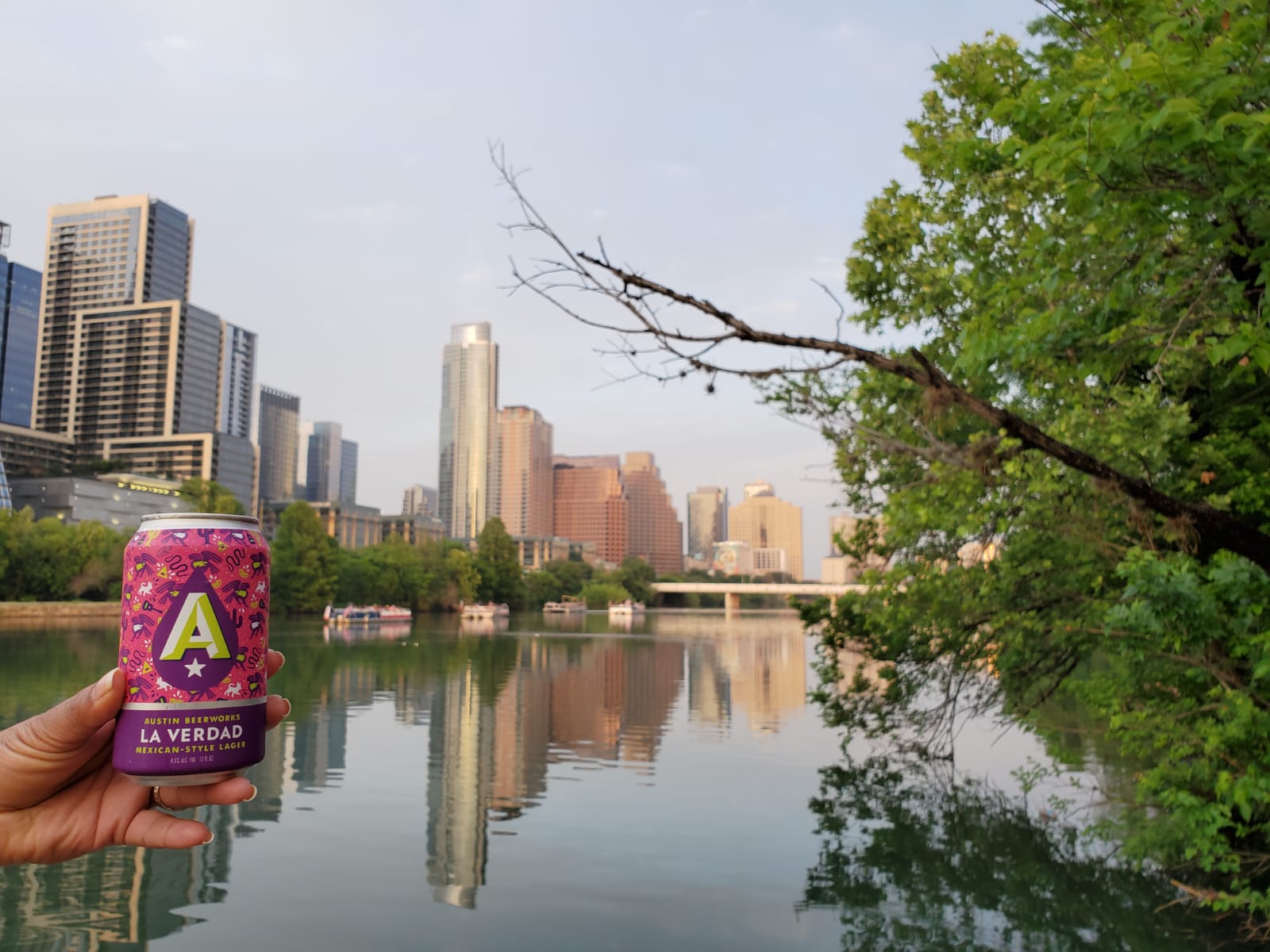 The use of corn in craft Mexican Lager is increasingly divisive, as many breweries prefer to look back to the style's roots in the tradition of Vienna Lager, eschewing the use of adjuncts to differentiate themselves from their macro competitors. Not so Austin Beerworks, who boldly fuse the historic Germanic, Central Texan, Mexican influences on the style with the use of German Pilsner malt, German Herkules and Saphir noble hops and high quality flaked Mexican maize. For ABW's Director of Brewing Operations and Co-founder, Will Golden, corn is key. "I feel like the use of corn is indicative of the flavor profile of a high-quality Mexican-style Lager," he says, "It provides a highly fermentable sugar source but also provides a level of complexity you wouldn't get with say a refined corn sugar."
There's plenty of clever technical detail in the secrets behind La Verdad's special something. "We use a pre-gelatinized flaked maize product," Golden tells me, "Although not very sexy sounding it is a great product and during larger production runs it helps to not have to cereal cook corn before using it in the brewing process." And it's not just about the corn – Golden's choice of hops is equally well-considered. "I love how the German super alpha hops have a really pleasant bittering quality," he says, "The Hallertau Mittlefruh was changed out for Saphir which has a more floral and bright aroma with a decent amount of noble character."
The complementary corn-hop combo creates a light yet creamy-sweet body with bright gently spicy citrus-floral flavors that add layers of complexity and sophistication. This year's incarnation also has a coolly herbaceous, gently bitter finish that will refresh even the stickiest of Texas summer whistles. "I wanted it to be set apart from the rest of the Mexican lagers being produced but not be a crazy outlier," says Golden, "I feel the finished beer is very pleasant and different in such a subtle way you can't really put your finger on it." This je ne sais quoi is exactly what makes La Verdad stand out from the crowd, and keep you coming back for six-pack after six-pack.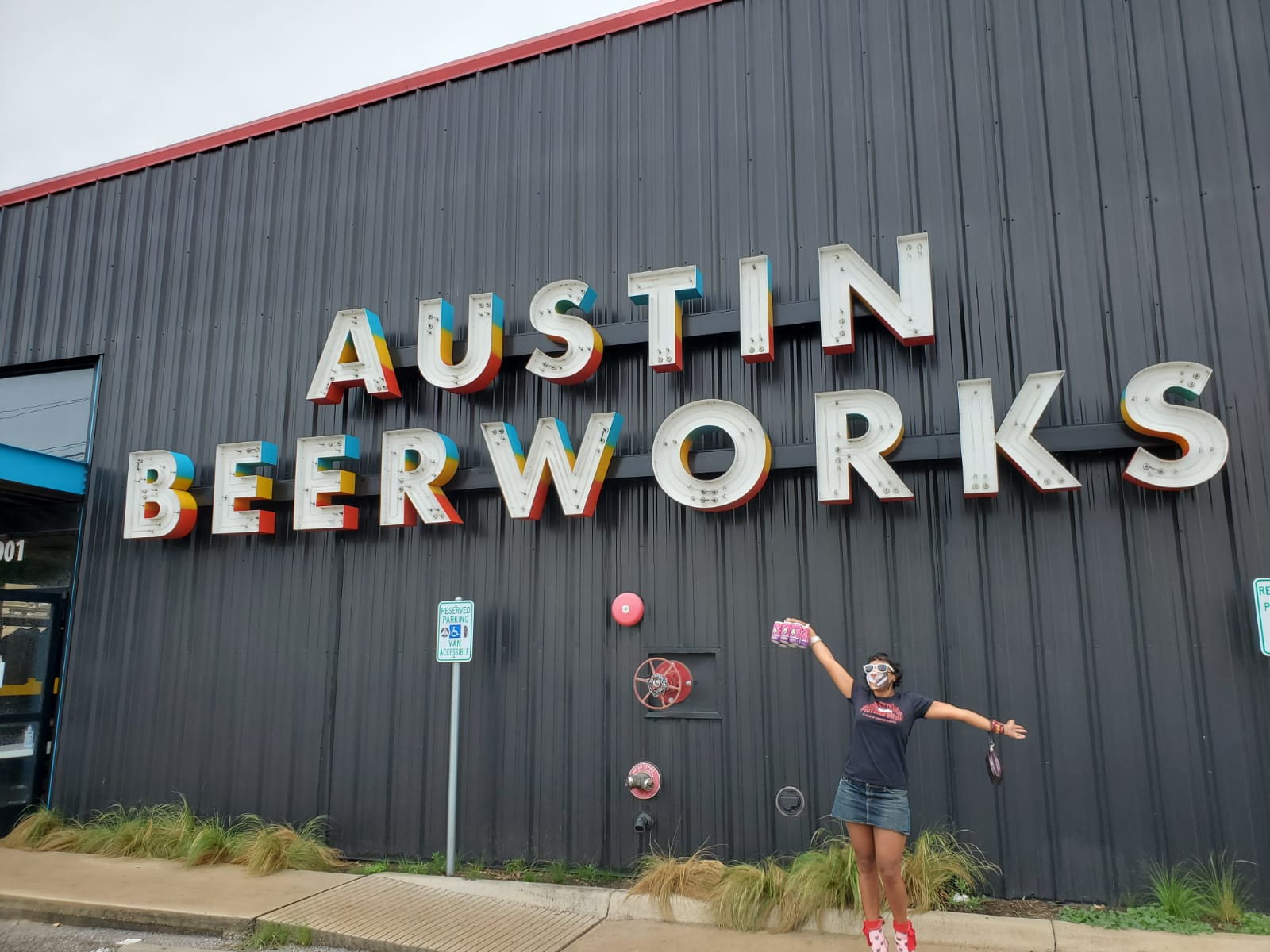 ---