No Comments
Whiner Beer Co. l Coolship Sasha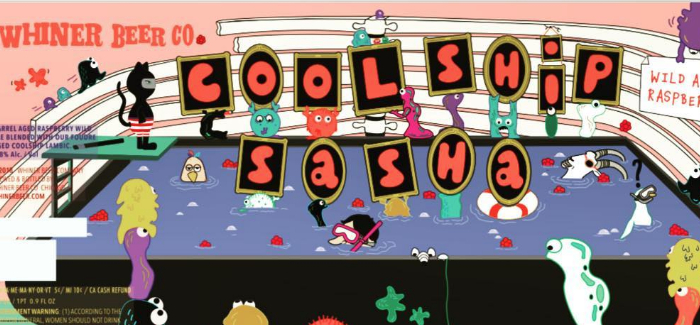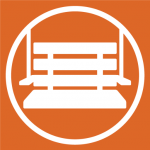 In the summer of 2017, Whiner Beer Co. co-founders Ria Neri and Brian Taylor built a coolship using hand-picked steel and repurposed wood. The fermentation vessel is located next to the farm their brewery sits on in the South Side of Chicago.
Whiner installed duct work to draw bacteria from the farm in and began brewing. "It took us a while to get started," explains Taylor. "Honestly, our first couple batches were pretty tough." In fact, the first batch needed a little help from a friend. It was October 2017, and an unusually warm fall was sweeping through the city. Whiner didn't have time to wait and tried brewing when it was about 65 degrees. The beer developed a Pediococcus infection and was a bit ropey in the early stages. Taylor reached out to Allagash Brewing Company for help saving the beer. Although a tasty beer, it was an inauspicious beginning.
After that, everything started to come together. Whiner's head brewer Jake Nelson developed what Taylor described as a "pretty good" turbid mash. They started adding more hops to round out the souring and the program began brewing like a well-oiled machine.
In January 2019, Whiner released Coolship Sasha, a barrel-aged Wild Ale with raspberries blended with Whiner's Foudre-Aged Coolship Lambic. Sasha, for short, was the culmination of a multi-year process and the realization of a dream.
Taylor elaborated on the blending process. It started with a 14-month barrel-aged Foudre getting added to Coolship Lambic. Once Sasha demonstrated the level of sourness and oak character desired, the raspberries were added. Because they were blending the ale, they could control the level of raspberry. This resulted in a delicate, well-balanced Wild Ale.
"We were able to make a pretty consistent beer," Taylor says. "The sour level is perfect with it. It's got a wild funkiness to it, but it's not cheesy or over the top. It's just kind of a well-balanced beer."
More than a well-balanced beer, it was the official launch of Whiner's spontaneous fermentation program. This year, Whiner plans to release six offerings that incorporate spontaneous fermentation. Next, Save the Queen—a collaboration with urban beekeeping project Bike-A-Bee Honey—is slated for release in March. Beginning with the same base as Sasha, Whiner added Bike-A-Bee's honeycomb into the mix, resulting in a floral-honey concoction. They then took the finished product, added blackberries and aged it for eight months.
Taylor is hoping the coolship program and Whiner's beers redefine the public's definition of wild ales.
"It's our job to reel them back in and go, 'This is how you make an actual beer that you can have more than one of,'" Taylor says. "It's kind of our mission to do stuff like that."
'To Do Stuff Like That'
Taylor started Whiner with Neri after a tenure at Goose Island, where he worked on the wine-barrel-aging program. When looking for a space to build a brewery, they landed at a former meatpacking plant known as The Plant.
The Plant is more than just Whiner beer. It's its own closed-loop ecosystem. While at Goose, Taylor grew interested in sustainability, with some guidance from Brewers Association Sustainability Ambassador Ian Hughes. Taylor never thought it would come to be a quintessential part of his brewery.
"I kind of hated what he was trying to do in the beginning because a brewer does not like sustainability, recycling or any of that," he explains. "We just waste raw materials. It's in our nature."
https://www.instagram.com/p/BowV6PoHPOm/
Encouraged by Hughes' work, Taylor embrace sustainability. Taylor and Neri hired a company in Minnesota that uses all Whiner's spent yeast in their products. On the third floor of The Plant, above the brewery is an algae company, Whiner sends all its spent CO2 up to algae tanks that convert the gas back to oxygen. Next for the duo is finding a way to recycle and reuse wasted water.
A Pawesome Coincidence
Another integral part of Whiner is something that started off quite unintentionally. Whiner's flagship Le Tub is a Belgian Saison in a bright yellow can (designed by Neri) featuring a cat sitting on a tub. It went viral with people taking photos of their cats next to the can.
They took it further creating Miaou, an American Wild Ale, and then Hell Kitty Kitty, a Belgian Pale Ale. Both cans are adorned with cats (both designed by Neri). The pictures kept coming and Whiner's reputation kept rising. As for Taylor—a man with zero cats—he wouldn't imagine Whiner any other way.
"I have this great brewery Ria and I built and continue to grow and try and push the boundaries as far as creating these excellent, refreshing drinkable Sour Ales," he says. "[As a brewer], I've grown into a different job title than what I was at Goose, but it's still fun, just fun in different ways."
Feature image courtesy of Whiner Beer Co.
---